Is Alipay Safe? How Does Alipay Work?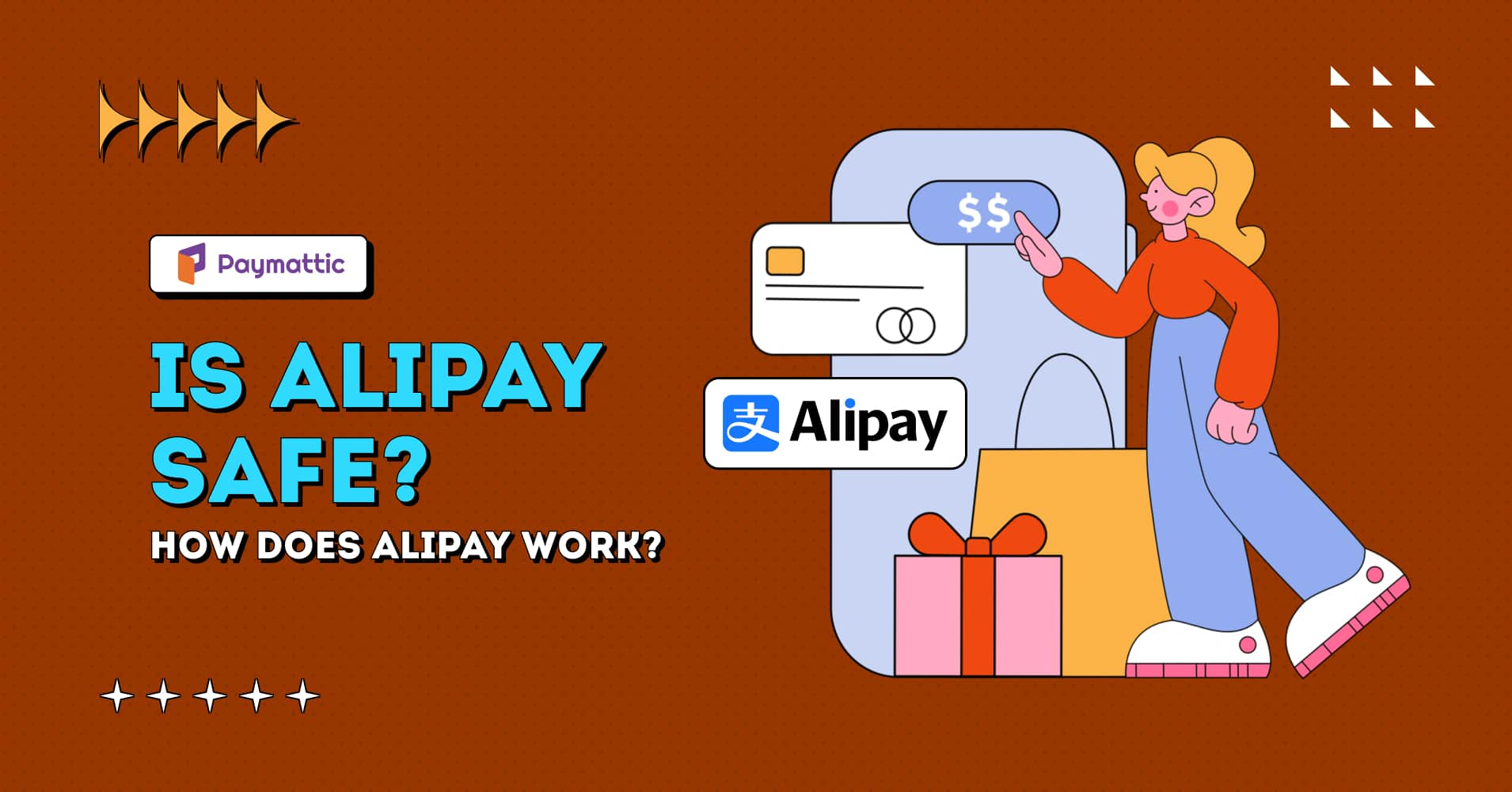 You've heard of a payment app called Alipay and want to use it. Chances are, you are already an Alipay user.
Alipay is convenient. It is easy. Alipay is one of the most popular mobile payment apps in the whole world with more than a billion users. When traveling to China, you can pay for almost everything with Alipay.
But a question might pop up in your mind: is Alipay safe?
Also, if you are a keen person, you might wonder, how does Alipay work?
In this blog, I am going to talk about the safety concerns of Alipay, how Alipay works, and the payment methods available.
Also, I'll share some tips on how to avoid Alipay scams.
So, why wait? Let's get started.
What is Alipay?
Alipay is one of the most popular free payment apps and digital wallets. That means you can send and receive money via the Alipay app, like Venmo. Alipay is the epitome of cashless payments.
Alipay has numerous payment methods. Besides, they created an ecosystem with in-store payments and online payments. Which is incredibly convenient for users. Over the years, they have evolved this Alipay app into a Superapp. This means you can do other stuff inside the app. For example, calling a taxi, getting credit cards, and even buying insurance.
Alipay is from the famous Chinese group Alibaba. Alipay wallet is extremely popular in China. And they have one of the largest user bases, with more than a billion users, and growing every day.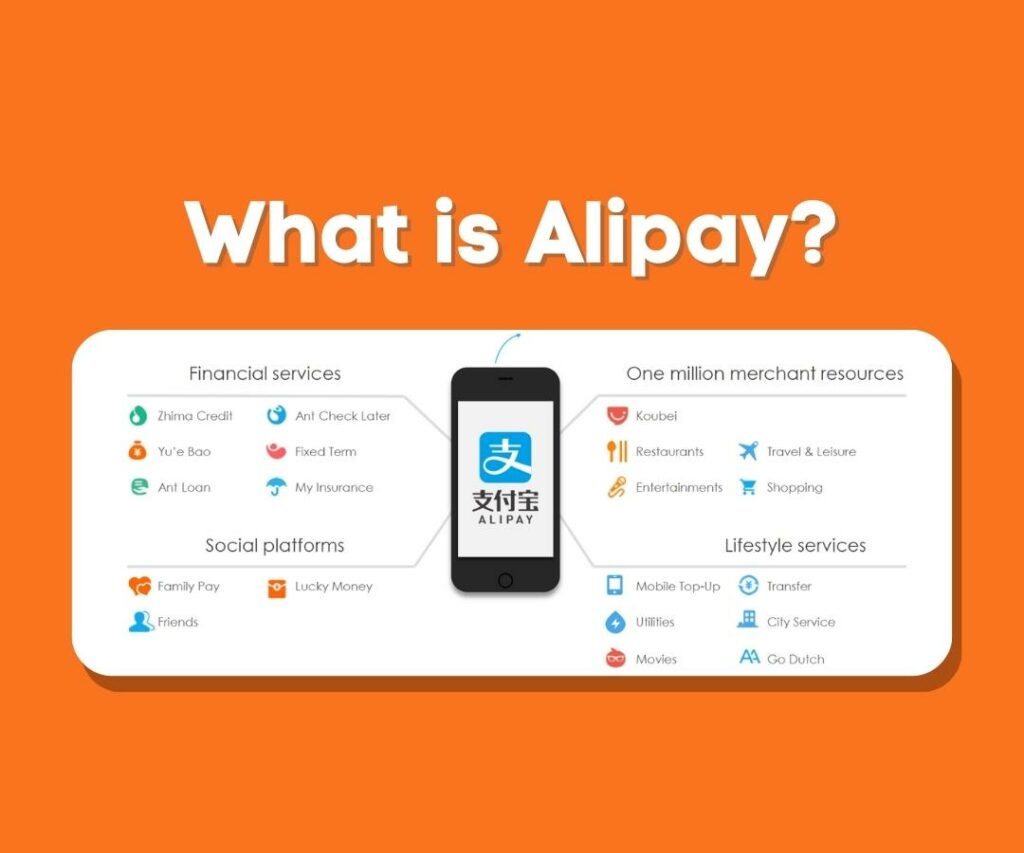 How does Alipay work?
Alipay was designed for Chinese users and businesses. That's why you need a Chinese bank account to use Alipay in the long term.
However, Alipay for foreigners visiting China provides a short-term pass called the Alipay Tour Pass. Which allows users to sign up and use the Alipay app for 90 days.
To pay with Alipay –
Download the Alipay app
Create an account
Insert your credit card or debit card information
Then you can use your mobile phone to make payments and transactions. Moreover, you can even receive international money transfers from people overseas.
Alipay is used for different types of payments: online payments and in-store payments.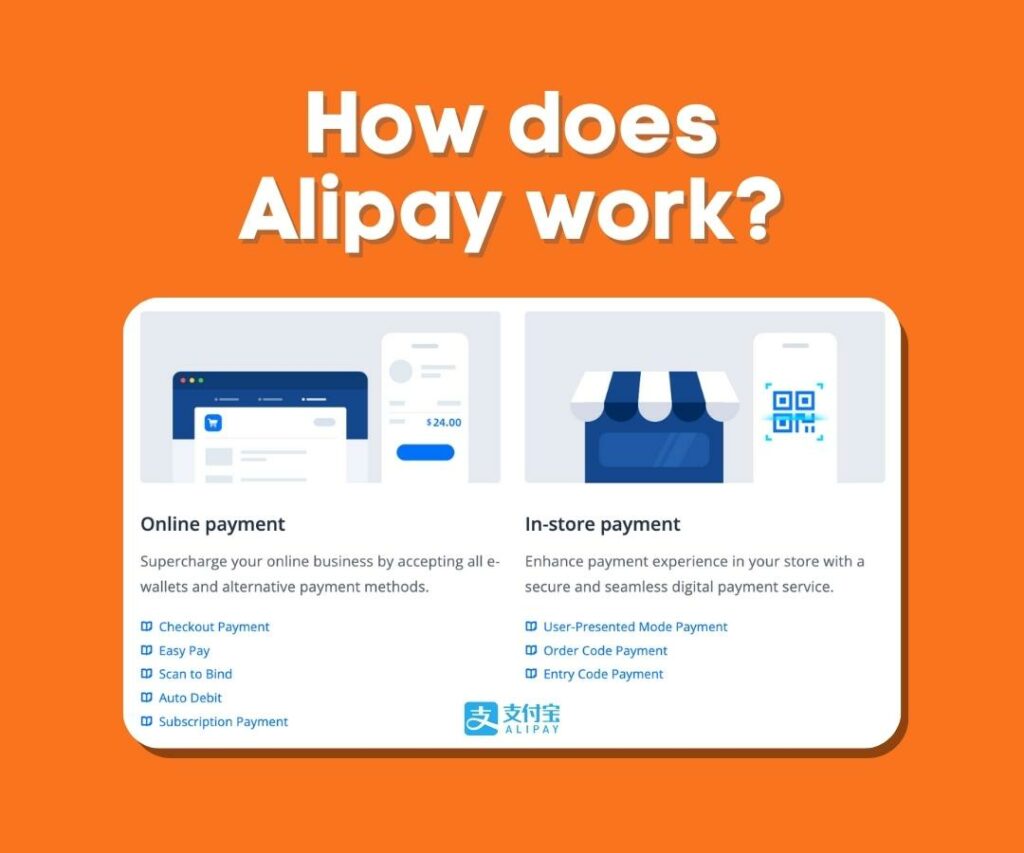 Online payment
The Alipay mobile banking app is used for online payment processing. Alipay's online payment services include Checkout Payment, Easy Pay, Scan to Bind, Auto Debit, and Subscription Payment.
In-store payment
You can also make payments when visiting a store. For example, scanning QR codes from merchants with the app. In-store payments include User-Presented Mode Payment, Order Code Payment, and Entry Code Payment.
Is Alipay safe?
Yes. Alipay is way safer than other payment mediums.
Generally, mobile payments are more secure than your card or cash payments. Alipay safety measures are adequate to prevent fraud and any type of scam that might occur. Alipay Wallet uses three types of security measures to ensure payment safety.
Alipay safety measures are:
Advanced encryption
Biometric verification
Risk monitoring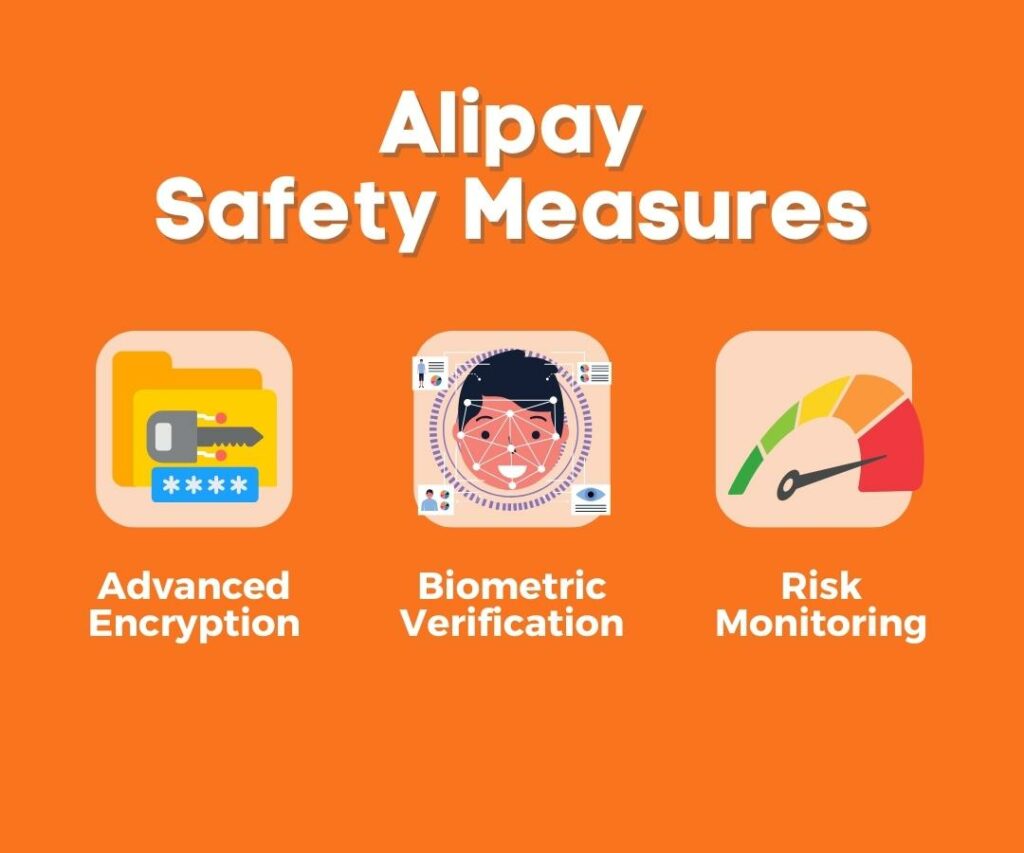 Advanced encryption:
When you make a payment to a merchant, the merchant will not receive your bank account number or any details. Rather, they will receive an encrypted payment ID that confirms your payment.
This is very important because hackers and fraudsters are after your account details. Due to encrypted information, they don't get those details. Therefore, it is safe to make payments via Alipay.
Biometric verification:
Alipay has a two-factor biometric verification process to make the payments secure. Not only will you have to insert a password, but you'll also have to make a biometric scan to make any transactions. It can be your fingerprints or face ID verification.
Additionally, they implemented a feature called Liveness Detection. In case anyone wants to use your photo to log in, it detects whether it's you or just a photo of you. If it's a still photo, it won't let them log in to your account.
Risk monitoring:
Alipay checks for any unusual activity with your account. They call it risk monitoring. What it does is analyze the real-time big data in your account.
And then it uses machine learning algorithms to learn your usage behavior. And when they see something that doesn't match your behavior, they flag it for a review. And you get a notification.
Subscribe to Our Newsletter
Join the crowd for more promotional offers, product updates, fundraising tips and tricks.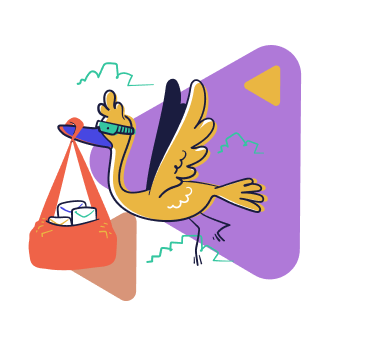 How to avoid Alipay scam?
While Alipay security is fraud-proof, you have to keep an eye on some technical aspects. Like the QR code, PIN, and passwords. These are not meant to be shared.
Usually, there are two types of QR codes used inside the Alipay app. One is a payment code to pay the merchants. And the other one is a collection code to collect payments from buyers.
As QR codes are simple and convenient, they are also prone to theft and falsification. Here are some scam-proof measures you can take:
While setting up the Alipay app, enable two-factor authentication.
Before making a payment, confirm the merchant's QR code to avoid making the wrong payment.
Make sure no other people can scan your QR code when you are about to show the payment code.
Check for unusual activity inside the app. And check security notifications.
Set up a strong password for your account.
Alipay payment methods
Whether you are using the Alipay international app or other Alipay services, you must know about the payment methods they offer. And there are plenty of payment methods available. All of these payment methods share a similar user experience.
Alipay payment methods are:
Alipay+ payment method
Wallet
Mobile banking app
Bank transfer
Online banking
Card
OTC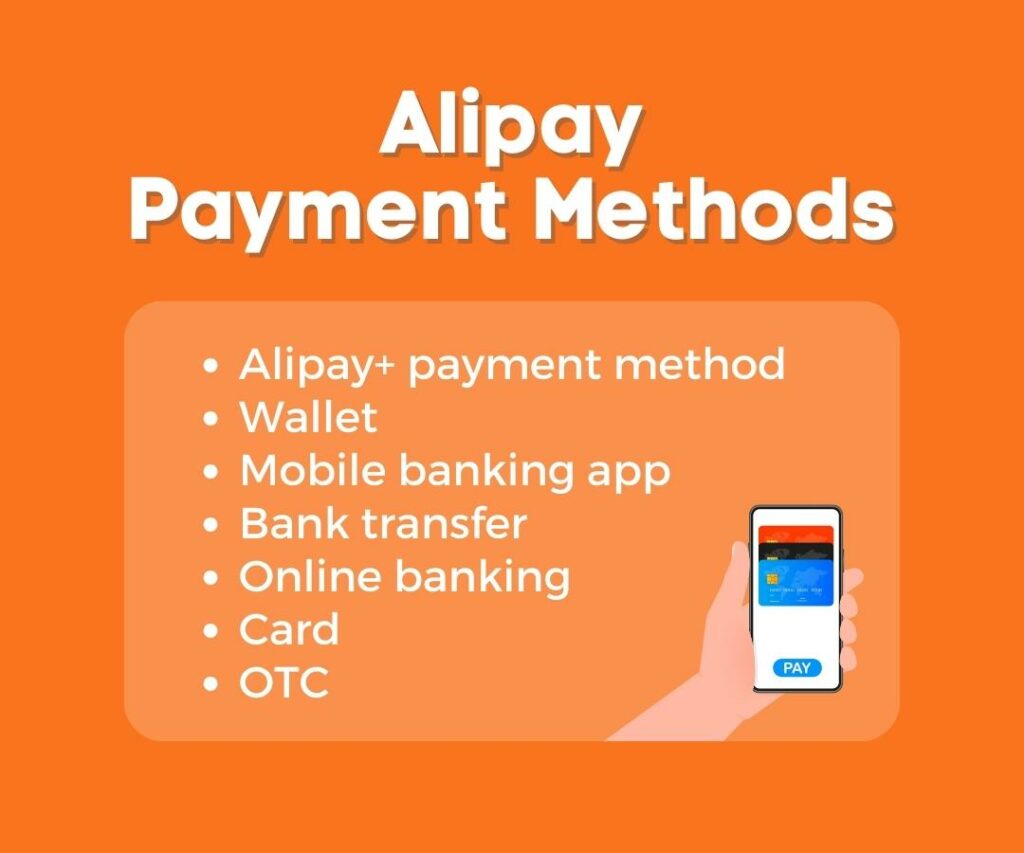 This payment method includes all the payment methods that have a partnership with Alipay+. Payment gateways are different for various regions. And you can check them out in the "Alipay+ payment method" section on their website.
Alipay offers digital wallets for easy money transfers. Wallets are considered separate accounts in the Alipay app. You can make online or in-store payments by using only your wallet account.
This specific payment method comes in handy while making a payment in a bank app. You just enter the app password, and the payment is done. And check the supported regions to see if you are eligible for this method.
The bank transfer payment method for Alipay gives you the chance to make a payment with the reference code obtained on Alipay's checkout page. You can pay via online transfer or ATM transfer. You just need the reference code from the Alipay account.
Online banking payment methods are ways to pay for things via the Internet. And this is done by giving permission to use your bank's website. They support these payment methods in different regions. Just check before you use them.
Cards are the ultimate medium for your transaction. And Alipay lets you use your card as a payment method. You can use a debit card that is issued by local networks. Additionally, you can use international cards issued by big card companies.
OTC stands for over-the-counter payments. This happens in two steps. First, you start the payment processing online, and you get a reference code. And then you pay with cash at a physical counter.
Ready to get started?
Experience WordPress payment and donation like never before. Try Paymattic now!
Benefits of using Alipay
Alipay is one of the industry leaders when it comes to cashless transactions. It can be the Alipay international version. Or the Alipay Chinese version. It doesn't matter. Let's look at the benefits of using Alipay:
Safe:
Alipay payments are cashless. You don't have to carry a physical card. Or a huge amount of money with you. This reduces the chance of getting robbed with a sizable amount of cash. And the app itself is password-protected, which only you know.
Fast payments:
Alipay is mostly used via the Alipay app. Where you just scan a QR code with your phone camera and make payments. All it needs is your PIN and biometric verifications in just a few seconds. Without the app, you just need the password and verification codes to pay with Alipay.
Wide availability:
Alipay is one of the most popular e-wallet services. Alipay has around 54% of the market share in China. With their in-store and mobile app availability, mobile payments with Alipay are on the rise and booming. You can pay with Alipay for almost everything.
A Superapp:
The Alipay app is one of the industry leaders in creating a superapp. The app provides you with more services than a simple payment app. You can book a cab and get a credit card. You can also get insurance from the app. Which is very easy and convenient for the user.
Accept Alipay payment in WordPress
WordPress plugins, like Paymattic, make it really easy to take payments from Alipay in WordPress.
For easy demonstration, we are going to use the Stripe payment method. This payment method comes free with the plugin. You don't have to buy the pro version.
Let's see how you can take Alipay payments on your WordPress website in just 4 steps:
Step 1: Install the Paymattic plugin
Go to your WordPress plugin directory. And search for "Paymattic". This plugin lets you take payments from Alipay directly to your website. "Install" the plugin and "Activate".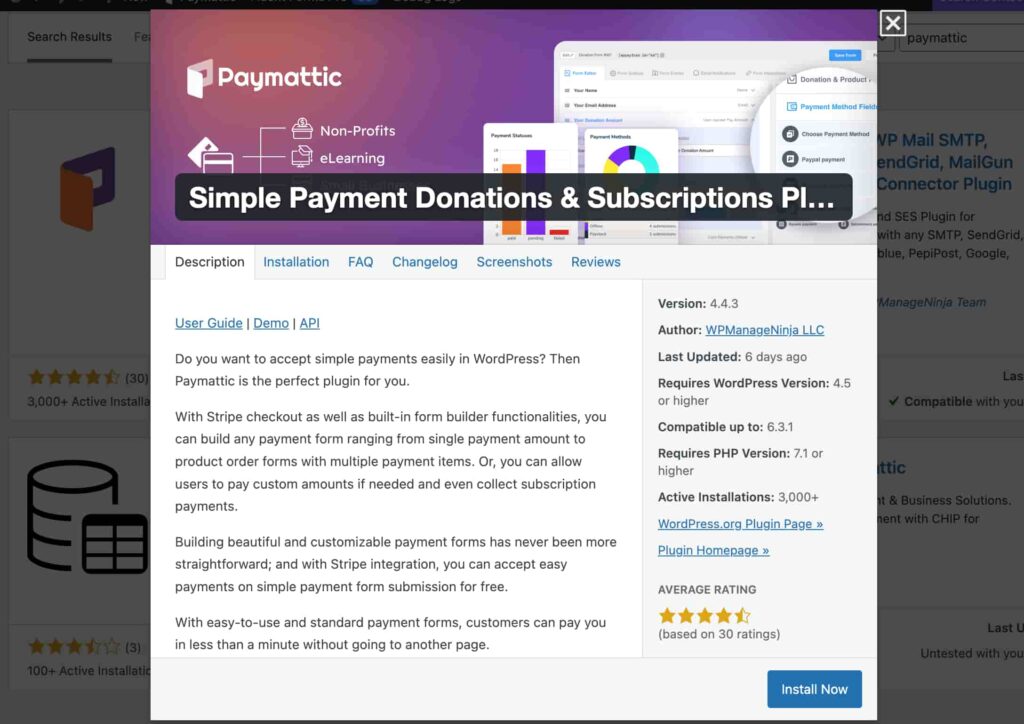 Step 2: Create a payment form with Paymattic
To take payments from Alipay, create a payment form with Paymattic. Go to "Add New Form" and choose any of the templates.
Add necessary fields. For example: Name, Email, Address.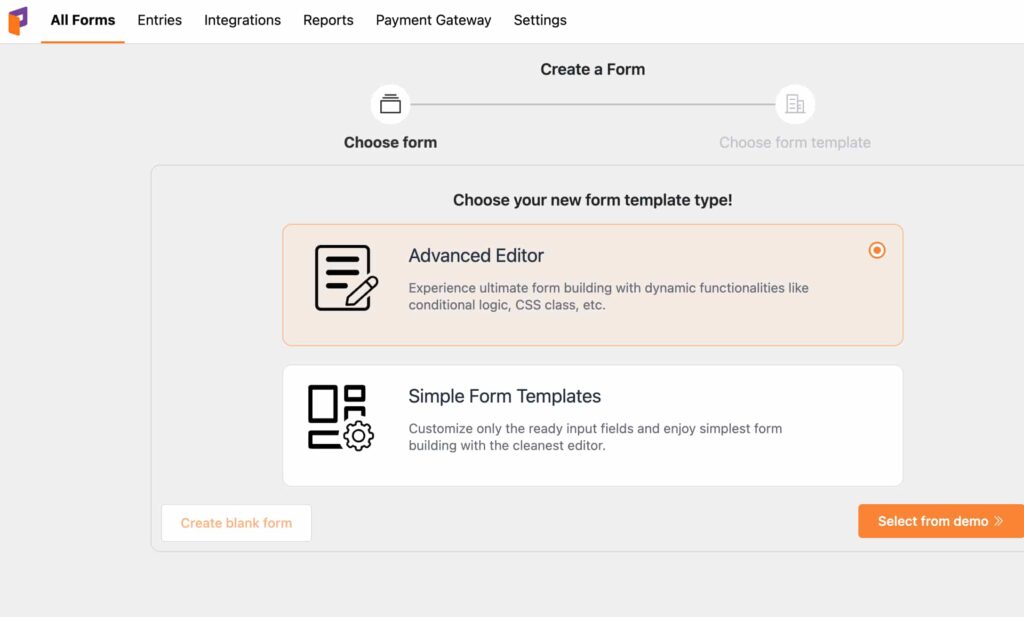 Step 3: Add Stripe payment methods
From the "Payment Method Fields", choose the Stripe payment option.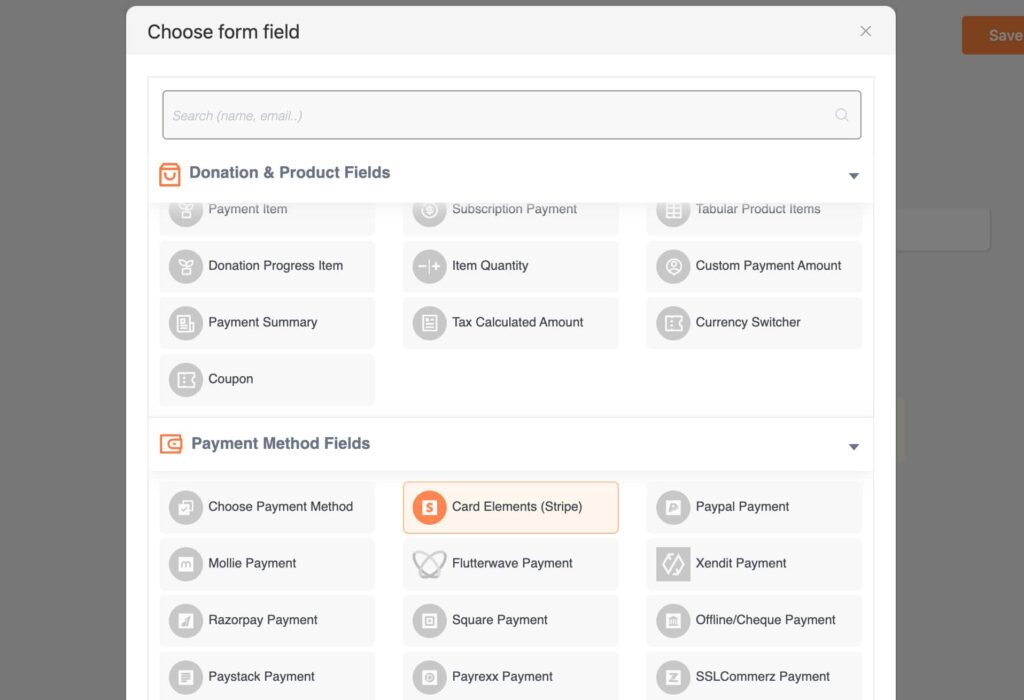 Step 4: Activate Alipay on your Stripe account
From the browser, go to your Stripe account, and activate Alipay on your Stripe account. You are done.
Now save the payment form. You can use shortcodes to add the form to your desired page.
To conclude
From what we have seen, the Alipay wallet is quite fraud-proof and secure. It uses big data analysis to make your account and payments secure.
If you're still wondering, is Alipay safe to use? Don't worry. Till now, there has been no significant data breach record for Alipay.
To learn more about online transaction safety, read how to secure online giving.
We inspire you to go cashless. And thank you for your patience!