Enable Paid Customer Support Ticket with Fluent Support Integration in WordPress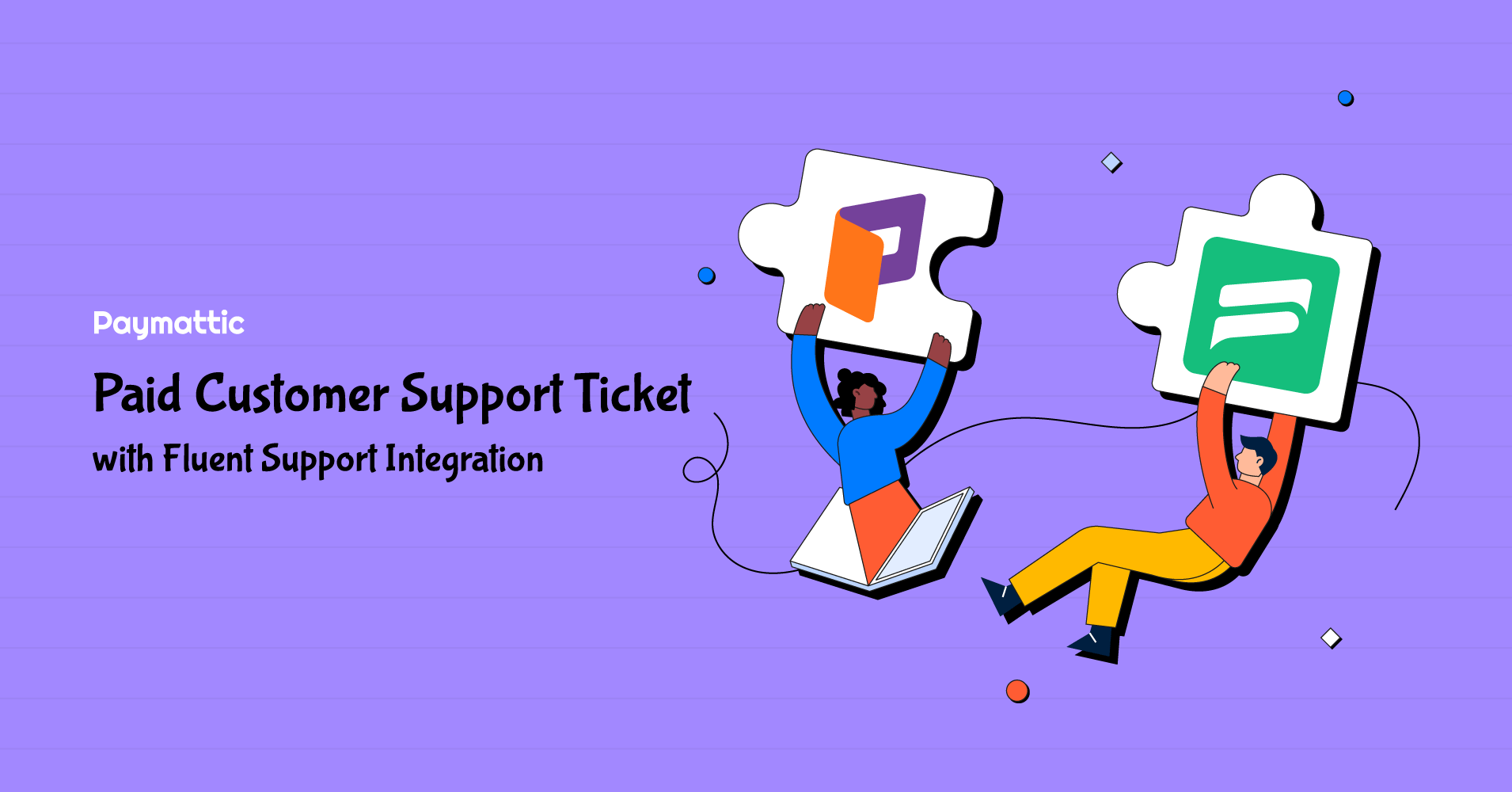 Whether it's a giant or a small startup, the secret to success in a business is satisfied customers. When you are serious about the business, you must want your customers back, not the product. No matter what type of business you are in, you should ensure customer satisfaction with the quality of your products or services.
Why is customer support important for online business?
You can not avoid every little issue raised by customers about your product. When you solve the customers' queries, ultimately, you win the customers' hearts. So, a customer support ticket system is vital to hear back from your customers.
You need to be in touch with your customers to build a consistent long-term relationship. And the relationship begins after the trade when your customer can meet their need with your product. In such a way, great customer satisfaction eventually results in word of mouth that helps your business grow.
Setting up a customer support help desk can make tasks easier to remain connected with them. Besides, it is the most simple way to resolve customer conflicts and respond to their complaints in a managerial process.
Why should you use a WordPress customer support ticket plugin?
If you are a WordPress user, it's literally a breeze to set up a customer support ticket system on your website. There are plenty of customer support plugins for WordPress available in the market. It helps you to maintain a full-fledged online customer support ticket system without any flaws.
When you are using a support ticketing system for WordPress, you get all the functionalities readily available. You do not need to develop them from scratch. It saves a lot of time and cost for your business. In this blog, we will tell you about the best WordPress support ticketing system and how you can integrate Fluent Support with Paymattic to enable paid customer support ticketing on the WordPress website.
Ready to get started?
Experience WordPress payment and donation like never before. Try Paymattic now!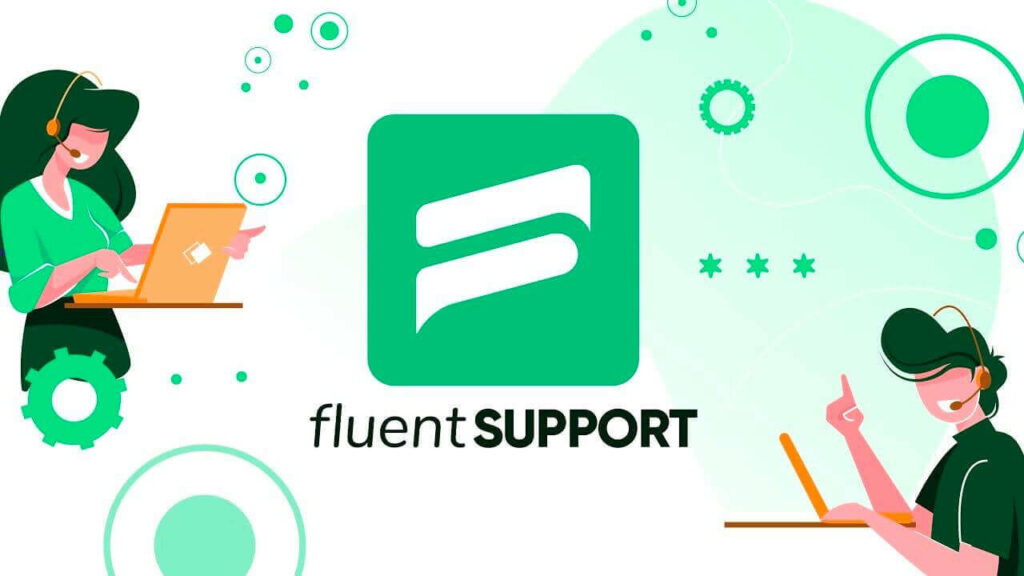 Fluent Support is the most lightweight and simplest help desk plugin for WordPress. You will get all essential support ticketing features with almost no limitations in a single plugin.
It's so easy to create and manage ticketing with Fluent Support. You do not need any additional learning sessions to use Fluent Support. If you are already familiar with the WordPress dashboard, I bet you will definitely love Fluent Support.
Fluent Support is designed in a way that makes customer support easier for support agents. Besides, it comes with some advanced features such as email piping, automatic assignment, collision detection, customizable support automation etc.
Workflow automation and saved replies can save lot of your time on each ticket. Internal notes and custom priorities help maintain a smooth collaboration among the team members. The recent update on Whatsapp and webhook integration made Fluent Support more powerful. You can get notifications instantly on your Whatsapp when someone opens a support ticket and reply to any tickets directly from Whatsapp!
Paid ticketing system for WordPress with Paymattic Pro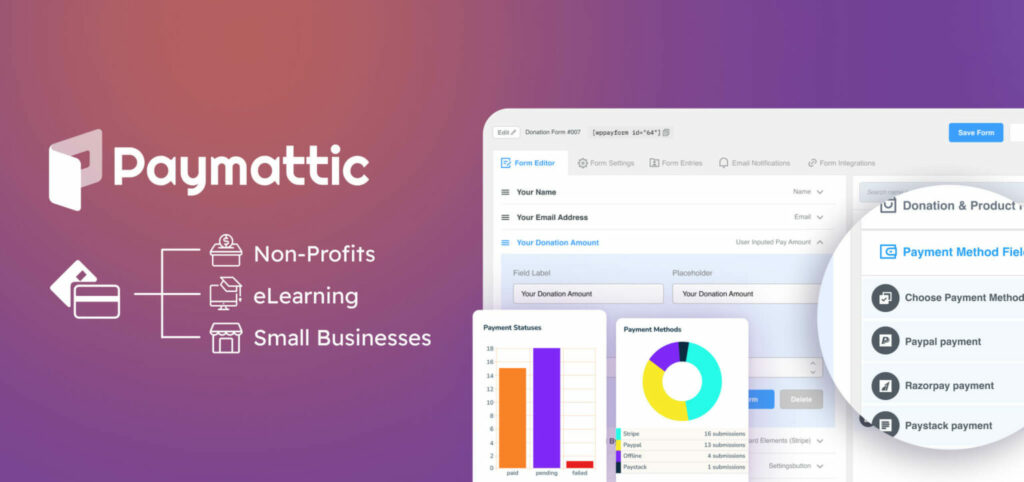 Paymattic is a WordPress payment plugin that can help you create paid support ticketing system in WordPress with Fluent Support integration. You can build individual support request forms with payment options. It will automatically create a support ticket when a user submits a form.
Paymattic WordPress payment plugin accepts 9 payment gateways, including-
Stripe (free)
PayPal
Square
Mollie
Billplz
Razorpay
Payrexx
Paystack
SSLCOMMERZ
On top of the Fluent Support integration, you can integrate any form with Zapier, Slack, LifterLMS, Tutor LMS, Telegram and many more. Fluent Support integration is a pro feature of Paymattic. So, upgrade to Paymattic Pro to integrate Fluent Support in your Paymattic form.
Check out this blog about GiveWP vs Paymattic and learn the differences.
Today, we will show you how you can create a support ticket form with Paymattic and integrate Fluent Support to launch your customer support help desk.
Let's begin!
Create a paid support ticket form with Paymattic
Creating a paid support ticketing form is a matter of a few clicks with Paymattic. To create the support request form, you have to install and activate the Paymattic Pro WordPress plugin.
Once you install the plugin, click on the Create Form option. Then, click on the Advanced Editor to begin building your support ticketing form. Then go to the New Blank Form option to open a blank form editor.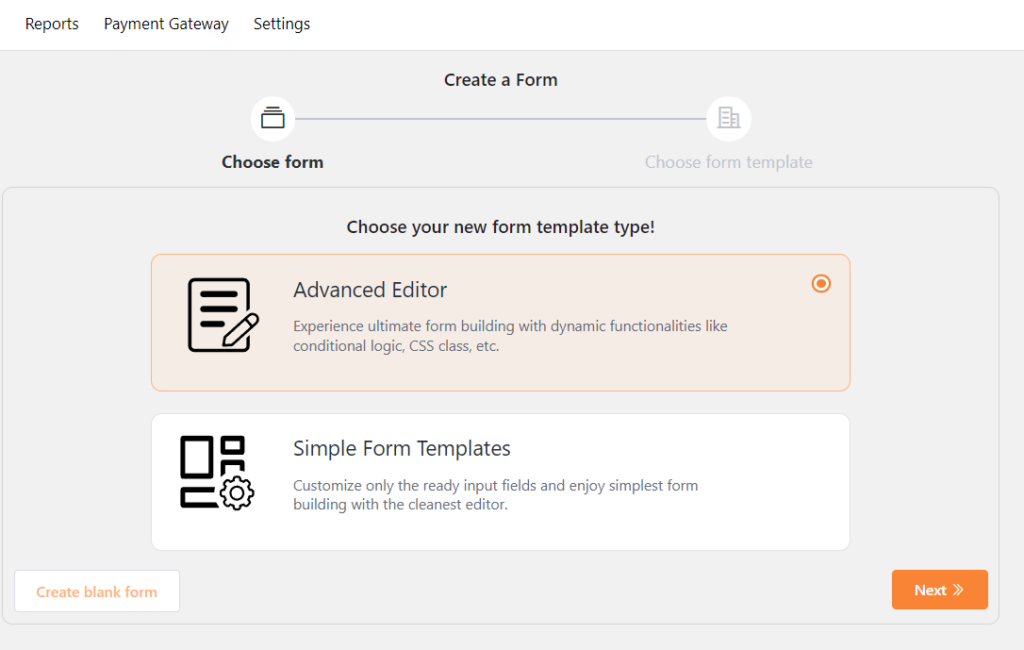 When you are in the form editor panel, first click on the title of the form and type a name. Now, you have to add fields by clicking the '+' button or simply typing '/' to show all the form fields.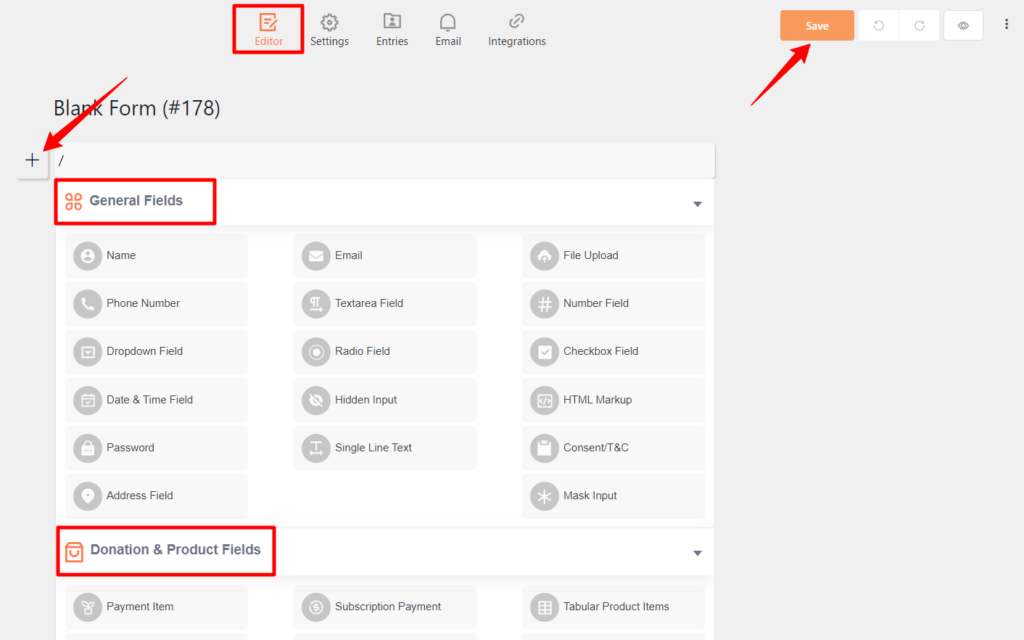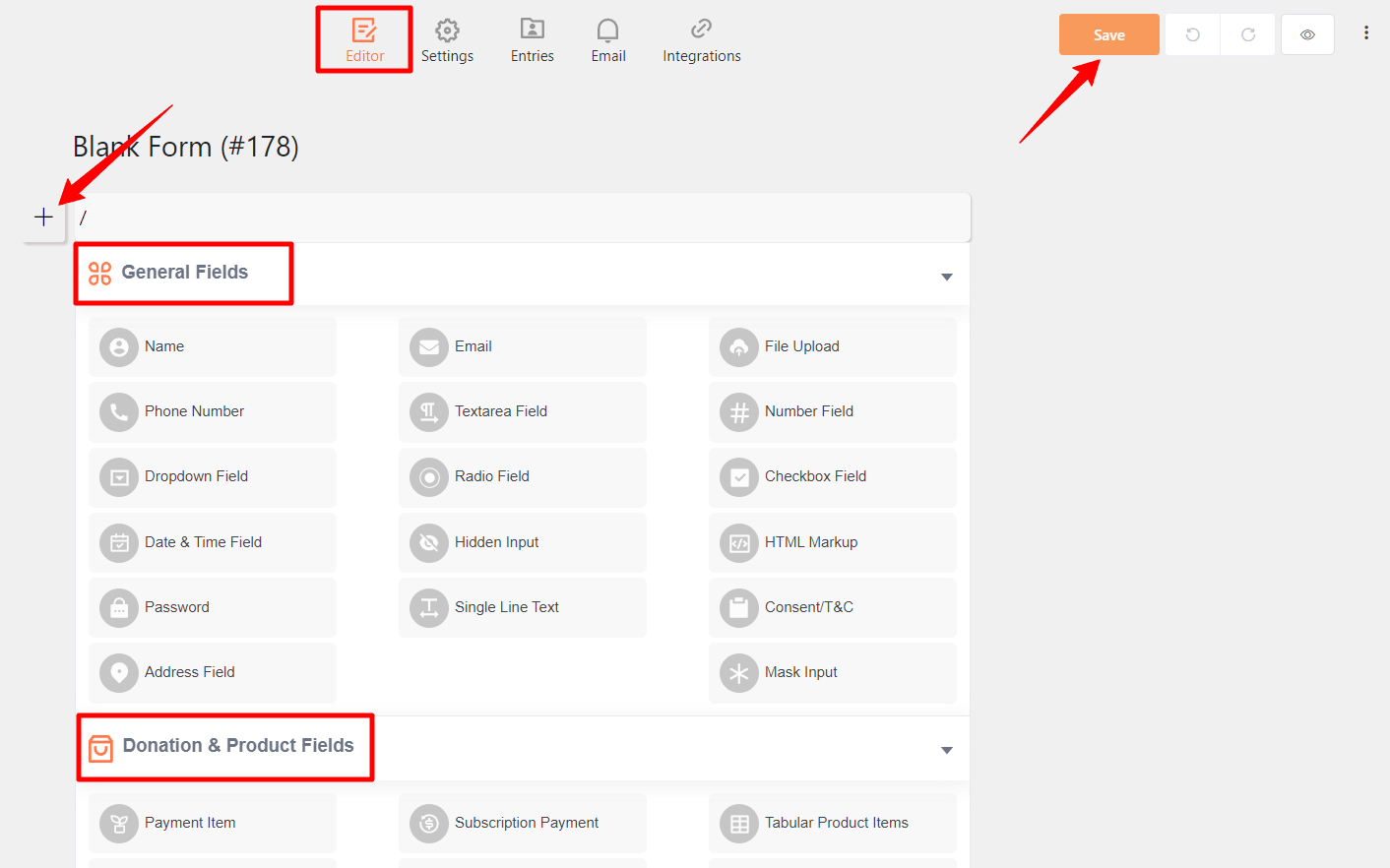 For example, I am adding the Name and Email fields first by clicking on the Name/Email field options. Then you can add a dropdown field such as "Types of Problem" and press the settings button to configure the field. You may add a Textarea Field so that customers can describe their issues in the form.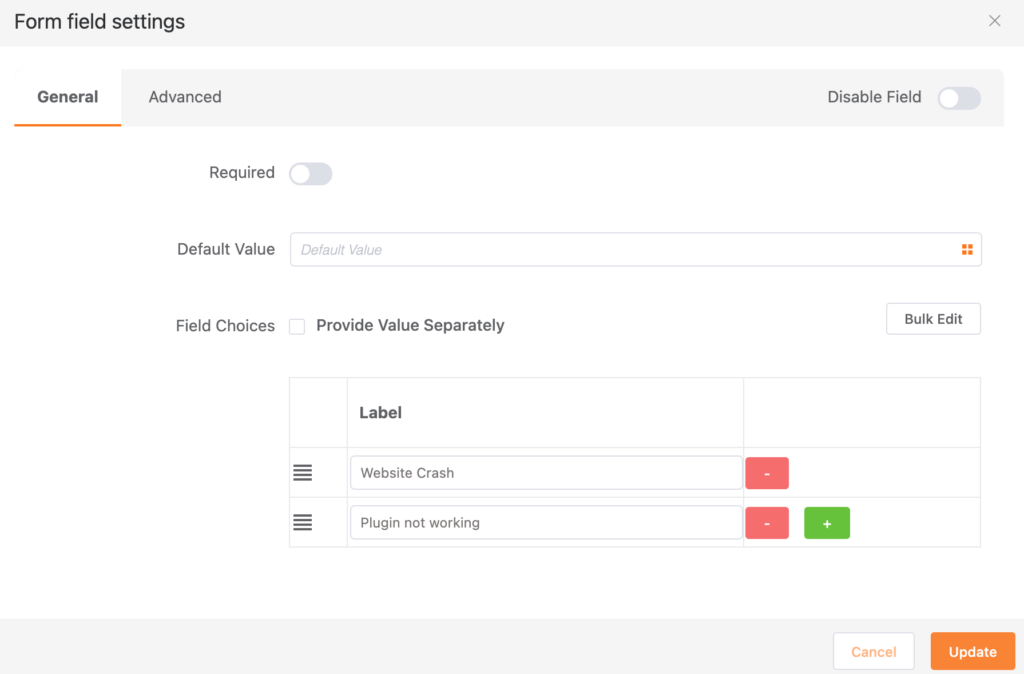 To make it a paid support ticketing form, you may add a Payment Item Field with price options. Finally, add one or multiple payment gateways as per your need to accept online payments from your customers.

Do not forget to click on the Update Fields button to save the changes.
That's all. You have created your support ticketing form in minutes. Now, all you need to do is paste the shortcode of the form on your support page. Your support ticket form may look like the one below.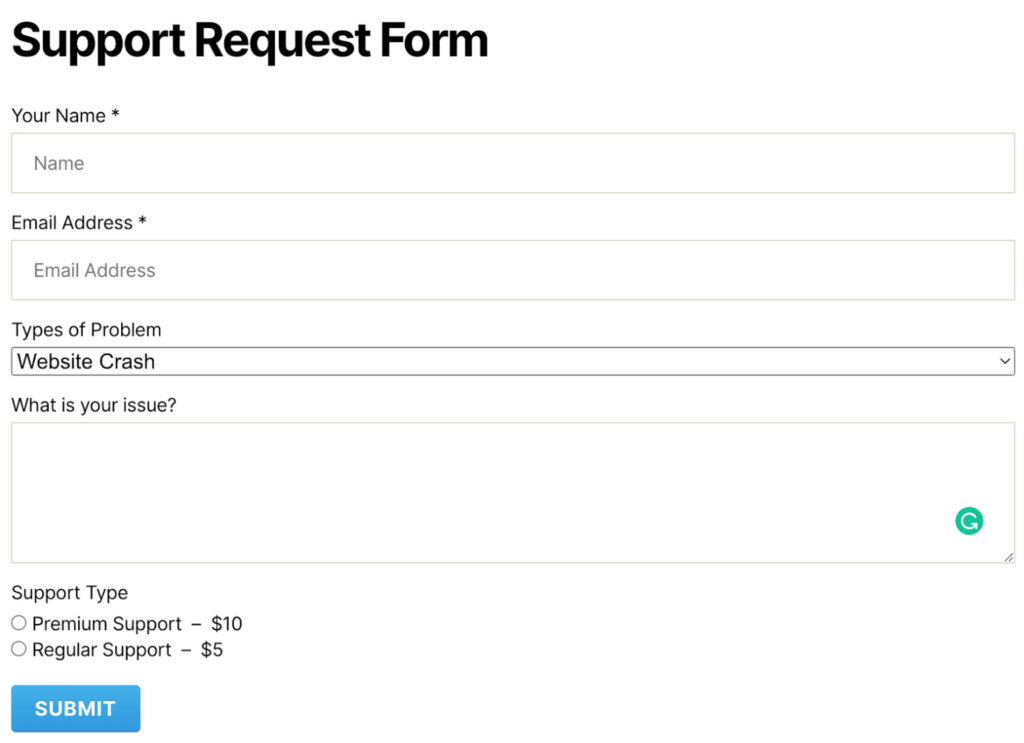 Fluent Support integration with Paymattic WordPress payment plugin
Now, you need to integrate the help desk form with Fluent Support to make your ticket management system fully functional. Follow the easy steps below to complete the Fluent Support integration.
First of all, install and activate the Fluent Support plugin from the WordPress repository.
Go to Paymattic Pro → Integrations from your WordPress dashboard.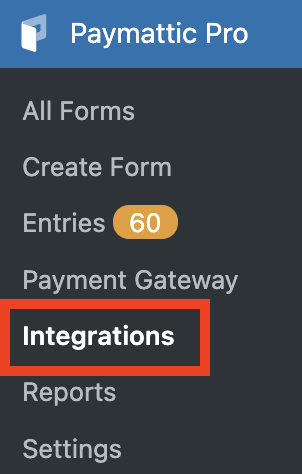 Turn on the Fluent Support module from the Integration tab.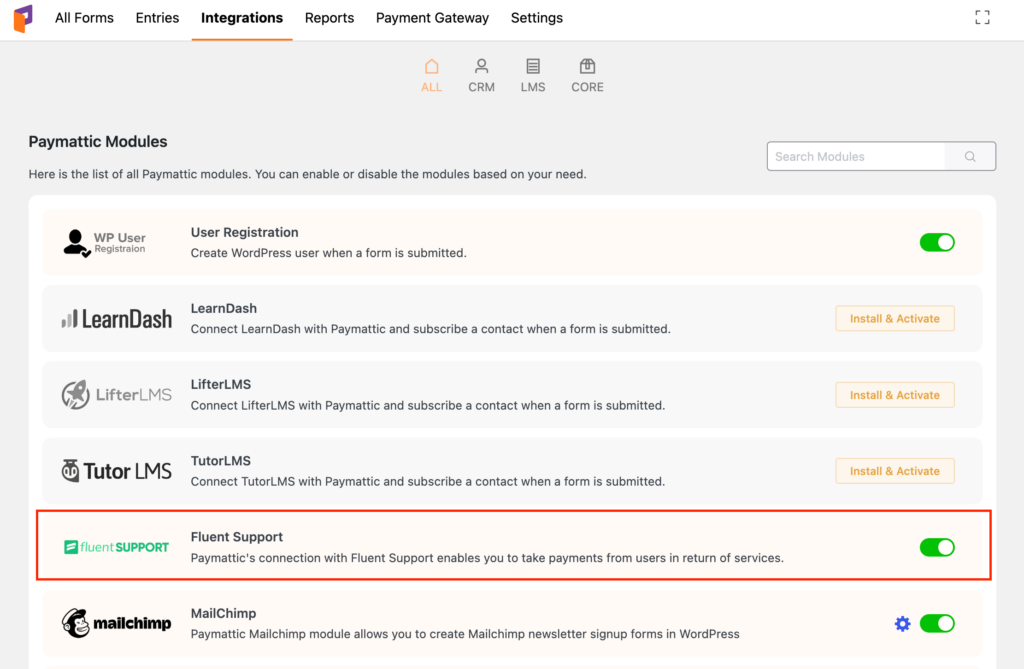 Once you have enabled the module, go to All Forms and select the form that you want to integrate.
Click on the Settings link below the form name.

Go to the Integrations tab from the top bar.
It will open up the Integrations settings page for the specific form. Click on the Add New Integration button in the top right corner and select Fluent Support Integration.

Then it will take you to the Fluent Support Integration Feed page. This page helps you to configure the integration as per your need.
Start configuring the feed by providing a name for the integration. Then, map all the primary fields of Fluent Support with your form fields. For example, if you want to show customer's name as the ticket title, select the Name field as the Ticket Title field. You must associate the Email and Ticket Title fields with the form fields. Otherwise, the integration will not work with Fluent Support.
If you want to make payments mandatory to open the support ticket, check the Create ticket on payment success only option. You can set conditional logic that allows Fluent Support integration conditionally based on submitted data by users.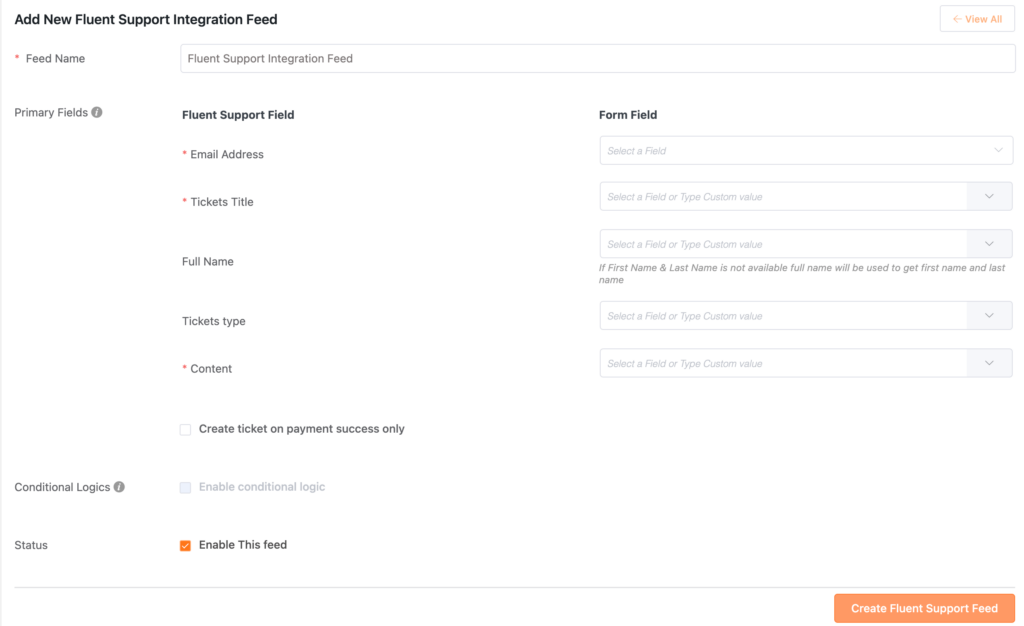 At last, set the integration status by clicking on the Enable this feed option and press the Create Fluent Support Feed button.
Bingo! You have integrated Fluent Support with Paymattic. Now, your very own customer support ticket system is ready to launch.
To wrap up
A sophisticated customer support ticket system helps improve your business process. You know well that making your customers happy is a big deal. But you are lucky if you are with Paymattic. You can handle all of your customer's queries with the Fluent Support WordPress help desk plugin, and you can ease out the entire process by doubling it up with Paymattic.
You take care of your business and let Paymattic take all the hassle of customer queries. Get Paymattic Pro today and start bringing smiles to your customer's faces.
Happy serving!