How to Integrate Twilio with WordPress Website?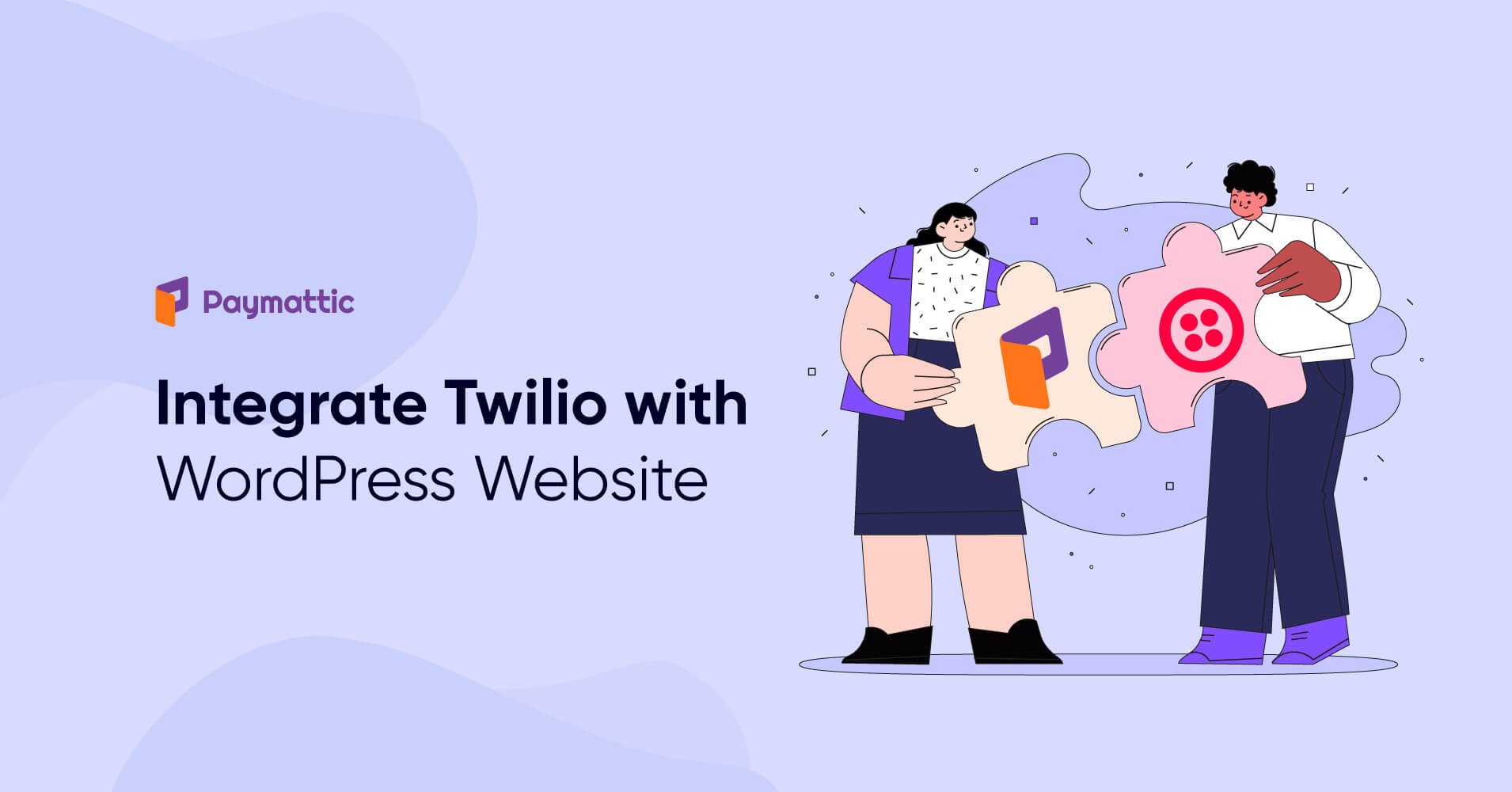 Want to build a meaningful relationship with your customers?
Success in any business depends on the relationship between a business owner and their customers. The more you connect with your customer, the more you can see progress in your business. When you create a website for commercial purposes, you must integrate an excellent communication tool for getting swift connections with customers. Many communication tools are available but Twilio is one of the most widely accepted for its features.
This blog will discuss how to integrate Twilio with your wordpress website.
But before talking about the Twilio integration process in your WordPress website, let's give an eye on Twilio first.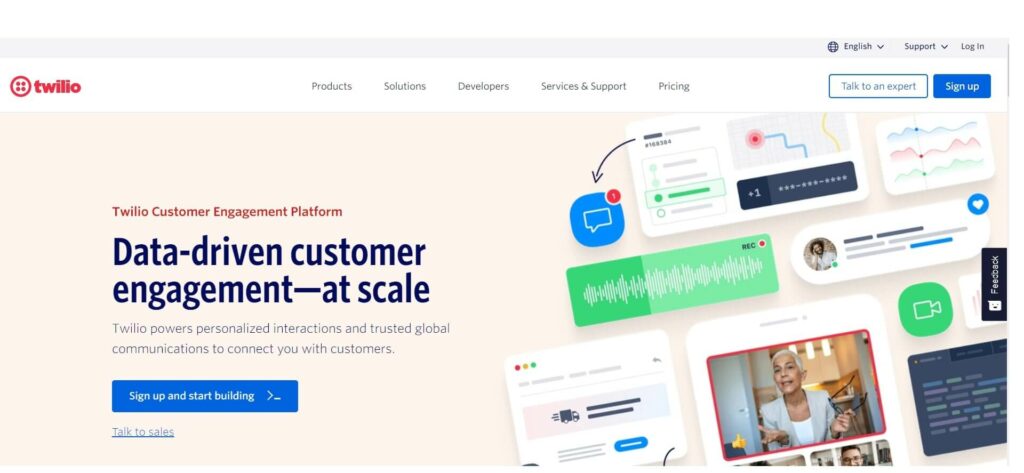 Twilio is a customer engagement communication platform. It is used by thousands of business people and almost ten million developers worldwide to create a unique and personalized relationship with their customers. Twilio provides voice, chat service, and massage.
Twilio is renowned for using APIs to democratize channels, including voice, text, chat, video, and email. With Twilio, any organization can quickly create meaningful connections with clients on their preferred channels.
Twilio enables businesses and brands of all sizes to build significant connections with users worldwide, from the most basic text messages to life-saving communications.
Why should you use Twilio?
If you want commercial success, you need to make sure you have sincere communication with your customers.
As a communication app, you should use Twilio for its incredible features. Integrating Twilio into your website will automatically notify users by SMS when any form is submitted.
Using this, you don't need to frequently check form entries on your website. You can notify your customers by SMS. Not only SMS, but Twilio also has many features, such as making voice or video calls, setting up an automated mailing list, receiving verification codes, and such. So you can use any feature as per your business need.
Find out the integration process of Square payment gateway
Choose a plugin to integrate Twilio
As Twilio is a communication app, it's needed for every type of person who wants to run a business online or collect donations digitally.
You can integrate Twilio with any CRM or customer database. But here, we can suggest you integrate Twilio with the WordPress payment and donation plugin Paymattic. Though Paymattic isn't primarily a CRM or customer database, you can integrate Twilio with Paymattic to build a meaningful relationship with your customers.
Paymattic is a multi-purpose plugin that can collect donations and payments for services. It provides integration with multiple apps along with Twilio, such as FluentCRM, ActiveCampaign, Google Sheet, Mailchimp, Zapier, WP User registration, Webhook, Slack, and Telegram.
If you integrate Twilio with Paymattic, you will get notified by SMS when any customer submits any of your payment or donation forms.
Ready to get started?
Experience WordPress payment and donation like never before. Try Paymattic now!
Integrate Twilio with Paymattic
Connecting Twilio to your WordPress site is a child's play really. By the following simple steps, you can integrate Twilio with Paymattic easily:
First, go to the Paymattic dashboard, and click on the Integrations option.

In the Integrations tab, you will find Twilio tab. Enable Twilio by toggling the button on.
After enabling Twilio, click on the setting sign from the right hand corner of the module. Now you need to configure your Twilio settings. After providing your Number From, Twilio Account SID, and Auth Token, don't forget to save your settings. To save your setting, click on the Save Settings button.

To integrate Twilio with your form first, click on All Forms from the Paymattic dashboard. Select your desired form in which you want to integrate Twilio. Or you can go with a new form. To add a new form, click on the Add New Form button from the right side of the page.

Now click on your desired form and select the edit option.

After clicking on the edit option, go to the Form Integration tab.

Now click on Add New Integration and select SMS Notification by Twilio.

After clicking on the SMS Notification by Twilio, you will find the Add New SMS Notification Integration Feed. Then fill up the feed with the required information. Finally, click on the Create SMS Notification Feed to activate Twilio, and you will get a notification when a user submits the form.

That's all! Following these simple steps, you can quickly integrate Twilio to WordPress website with Paymattic.
Final word
Paymattic is a great WordPress plugin to add donation forms to your website. You can also create many types of payment forms. Integrating Twilio with Paymattic allows you to easily notify your users by SMS when any new form is submitted. This WordPress payment and donation plugin gives you the opportunity to connect with customers without any hassle.
So, try Paymattic Pro to make your WordPress journey effortless. Lots of exciting features are hiding in the different nooks and corners. Don't forget to try them.
If you find this blog helpful or have any questions regarding this topic, comment down below.