Paymattic 4.3.5 – Resolving Issues & Enhancing Performance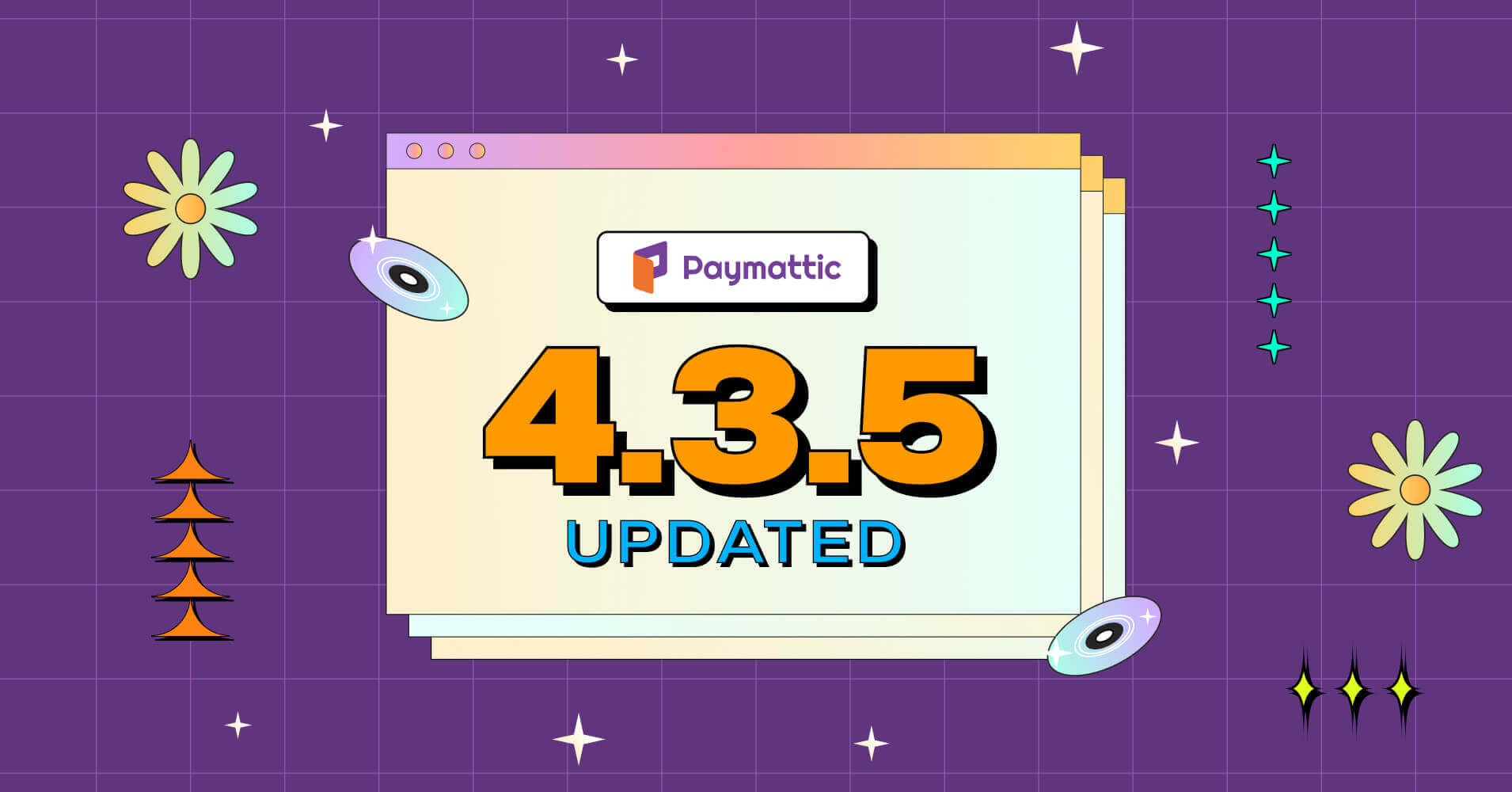 What's up, Paymattic lovers? With the promise of continuous improvement, we are back again with another patch release – Paymattic 4.3.5!
The previous release came up with lots of bug fixes regarding Tutor LMS, Billplz, coupon amount, translation, export entries, step forms and more. Now, we have focused on enhancing and fine-tuning some performance issues in this release.
Let's see what's in the Paymattic 4.3.5 changelog before we jump into the details –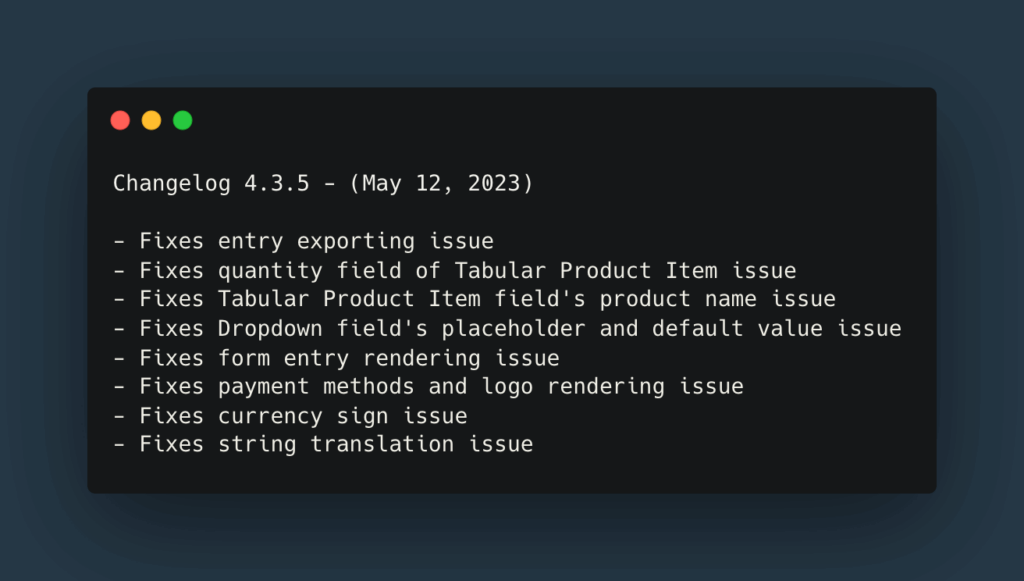 Fixes entry exporting issue – Paymattic lets you export form entries in JSON, ODS, CSV and Excel format. Our users faced several errors during exporting form entries in different formats. We fixed this issue in this update. Now, you can export form entries in JSON, ODS, CSV and Excel format smoothly.
Fixes quantity field of Tabular Product Item issue – Tabular Product Item is a powerful field in the Paymattic form editor. You can display products in tabular format and publish them on your website with this field. In the previous version of Paymattic, users were unable to add the default quantity in this field. We solved this issue in our latest release.
Fixes product name issue in Tabular Product Item – You can customize product name directly from the Tabular Product Item field in Paymattic. In the previous version, product names were not displayed properly on the checkout page. This bug is fixed in the latest release of Paymattic.
Fixes Dropdown field placeholder and default value issue – You can add a Dropdown field to your form using Paymattic. Earlier, users couldn't set placeholder and default value in the Dropdown field. Our latest release solved the problem and now you can set custom placeholder and default value.
Fixes form entry rendering issue – Some users faced complexity while making entries in the Paymattic forms. We took the matter seriously and fixed the form entry rendering issue so that your users can enjoy a better user-experience while filling up the forms.
Fixes payment methods & logo rendering issues – Paymattic currently offers 10 payment methods with its latest version. We are going to add more payment gateways in the upcoming release. Users couldn't add more payment methods while they tried to edit a pre-built donation template. The form was also unable to render the payment method's logo in the template. Now, the issue is solved with the latest version.
Fixes currency sign issue – You can accept payments with 135+ currencies in Paymattic. The currency sign wouldn't change in the form editor if it was changed from the global settings. We fixed the issue with this update.
Fixes string translation issue – All the strings used in our plugin are translatable to other languages. Some of the strings were not translatable earlier. With the recent release, this issue is solved and now Paymattic is performing very efficiently.
What's next?
That's all about Paymattic 4.3.5. We bet this version will give you more enhanced performance and a better user-experience.
More surprising features are waiting for you in the upcoming version. We are working on a nice and sleek user dashboard, and a few payment features like Xendit & Flutterwave payment gateways, Square subscription payment, etc. Till then, enjoy the ride with Paymattic 4.3.5!
Ready to get started?
Experience WordPress payment and donation like never before. Try Paymattic now!
Oh yes, have you already liked Paymattic? Why not leave some good words in the review?