PayPal for Nonprofits: Everything You Need to Know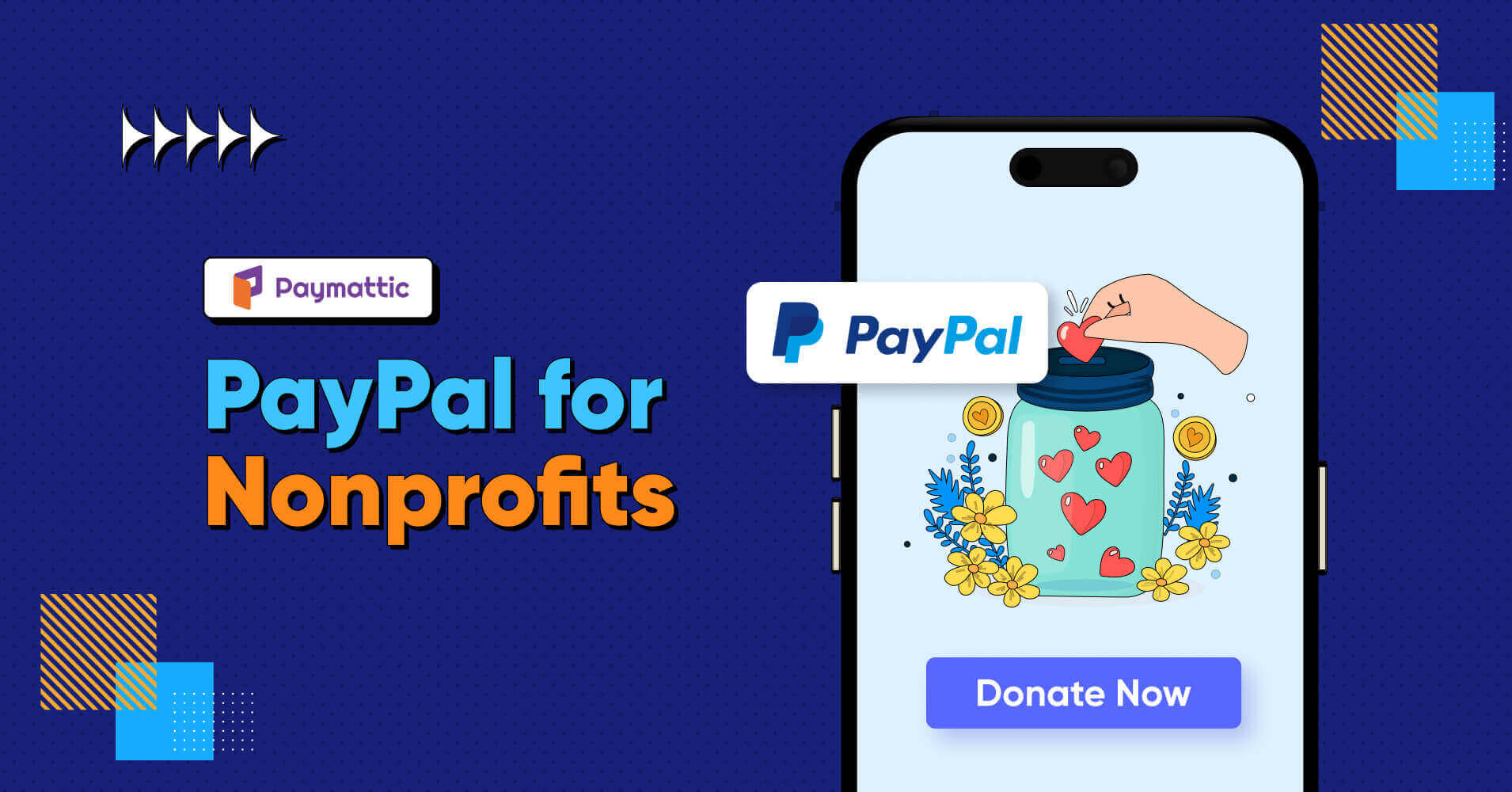 Why should you try PayPal for nonprofits among the numerous fundraising tools at your fingertips? Does it provide the value that an organizer asks for?
Well, if you want to give your donors a seamless experience receiving direct donations at your website, then PayPal is one of the best solutions out there.
It's a robust payment gateway known by people all around the world. But it offers more than just accepting payment. It enables charitable organizations to accept donations all over the world in different currencies.
PayPal for nonprofits is an ideal solution for nonprofit organizations, offering a safe and secure platform to maximize your fundraising efforts.
This article will give you the knowledge that you need to know about PayPal for nonprofits and its available alternatives.
What is PayPal for nonprofits?
PayPal offers a service called "PayPal for nonprofit", a specialized program designed for nonprofit organizations. With a PayPal nonprofit account, you can effortlessly receive donations from your donors.
Along with the discounted transaction fees, this program offers some other important features to accept donations and manage transactions more effectively.
As PayPal is PCI-compliant, people feel more secure while giving. They claim that in 2020, nonprofits received more than $17 billion in funds using PayPal.
To be eligible for the nonprofit PayPal account, a PayPal business account is required.
Accept donations with Paypal for nonprofit organizations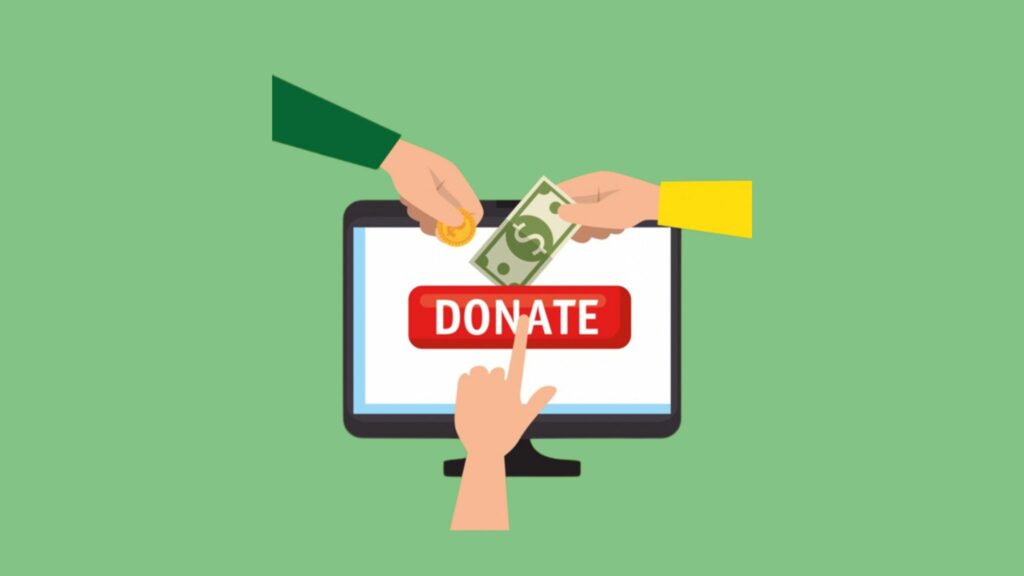 If you're running a nonprofit organization, you might know some fundraising tools and platforms available in the market. PayPal donations for nonprofit organizations allow you to make your fundraising campaign more efficient and improve your donor experience.
As it supports a wide range of payment methods, such as credit cards, debit cards, digital wallets and more, you can accept donations from anywhere in the world.
A PayPal account for nonprofits allows you to receive donations directly to the website. So your donors won't get redirected to any other page while donating.
The PayPal donation button for nonprofits is one of the most recognizable features that PayPal has ever introduced to charity. Using a shortcode or widget, you can place the button anywhere on your website.
With the donate button, you can:
Process all major credit and debit cards
Instantly receive a one-time and recurring donation
Select the predetermined donation amount
Customize the button according to your brand
If you think about what makes PayPal a smart choice for nonprofits, you'll definitely get multiple answers. Operating more than 200 regions makes it an obvious use for organizations in order to reach more donors.
Ready to get started?
Experience WordPress payment and donation like never before. Try Paymattic now!
Advantages of PayPal donations for nonprofit
A question may arise: There are so many alternatives to PayPal for nonprofits available, so why are people relying on it so much?
Because there are many benefits of using PayPal donations for nonprofits, which makes your fundraising smoother. Let's have a look at some of the key advantages of using PayPal in fundraising campaigns.
Recognizable trusted brand
PayPal is known as the most popular and largest payment solution with 435 million globally active accounts.
Its extensive reach and popularity instill a sense of security and reliability in individuals when they're engaging in any transaction whether it's for payment or donation.
According to research on 1,029 US donors, 55% of them said they'll be more likely to donate again if there is PayPal available as a payment option. Therefore, it'll create a significant impact on improving your donor retention rate as well.
Read in details – Calculate your donor retention rate and strategies to improve it.
Mobile compatibility
As mobile users are increasing rapidly, giving is also moving towards online and mobile. So, having a mobile-friendly fundraising website or donation form is a blessing for a fundraiser.
PayPal is leading the position of mobile app publisher in the US. It only takes a few steps to add a PayPal donation button to the website. This button is compatible with mobile and makes it convenient for contributors to donate directly to the organization.
As the donors can instantly donate using their mobile, this experience will have a significant impact on your entire donation process.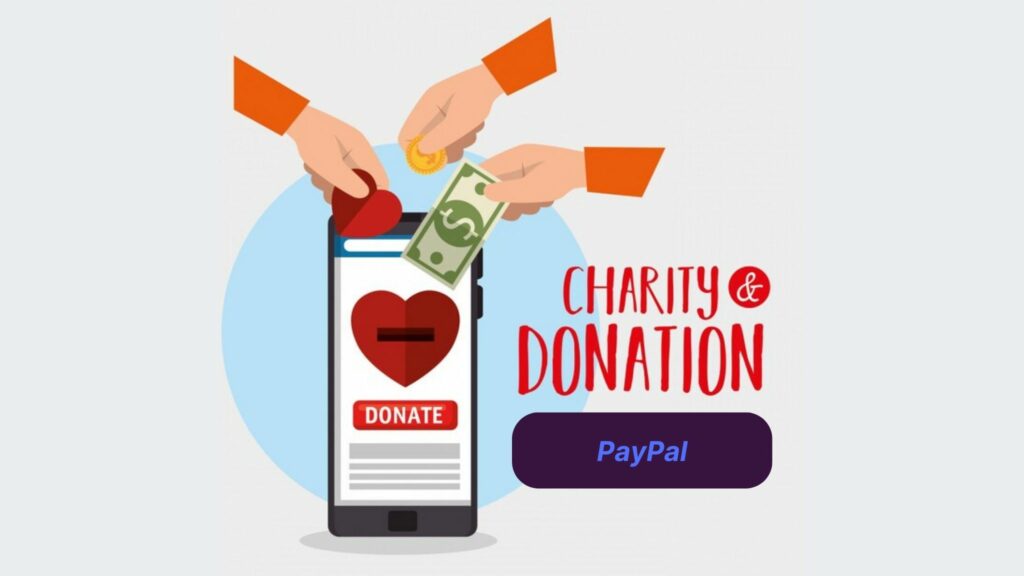 Discounted Transaction Fees
Nonprofit organizations that are enrolled in the PayPal for Nonprofits program usually get charged lower transaction fees for donations as compared to standard PayPal Business accounts.
This can result in cost savings for organizations by minimizing processing fees.
PCI Compliance and Security
Whenever a donor is providing his personal data while giving, the thing that must be ensured is security. Nobody wants to put their card information on an unsecured gateway.
PayPal is committed to PCI-DSS compliance for providing advanced security measures to protect sensitive cardholder data.
By maintaining compliance with PCI standards, PayPal not only safeguards its platform against potential fraud but also provides its users, including nonprofits, with a secure environment for processing payments.
Integration with Fundraising Platforms
PayPal for nonprofit has established collaborations with prominent online fundraising platforms to facilitate seamless system integration.
To fill any gaps, you may need fundraising, project management tools, and CRM platforms integrated into this payment processing platform.
When you integrate them into a donor management system, it becomes easy to maintain all of your fundraising activity within one dashboard.
Different integrations streamline the transaction process and help organizations manage their donations effortlessly.
Disadvantages of PayPal for Nonprofit donations
No tool is perfect; no platform is perfect. All come with a few drawbacks. Despite making the donation process smoother, there are some disadvantages to using PayPal for nonprofit donations.
Limited fundraising features
Fundraising is not only about transactions. You need to give a genuine donation experience to attract your donors to come back again. It can't be done only by adding a donate button.
Sadly you can't create any donation form with PayPal to engage your donor. Important fundraising features like donor management, crowdfunding, and peer-to-peer are not available in it.
Limited payment methods
Whenever you want to receive donations from all over the world as a nonprofit organizer, you should come with multiple payment options as well. It'll give a feeling to your donors that they're valued.
But PayPal for nonprofits only supports itself by accepting donations along with credit cards and debit cards.
Since people are getting comfortable with mobile wallets like Google Pay, Apple Pay, etc., you should offer payment gateways that are compatible and also available to anyone.
Subscribe to Our Newsletter
Join the crowd for more promotional offers, product updates, fundraising tips and tricks.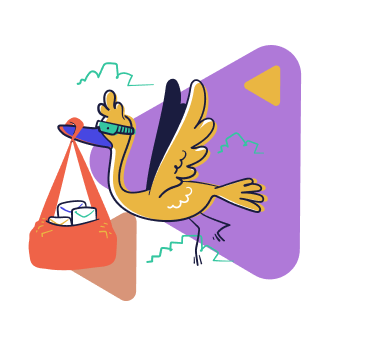 Potential account unsteadiness
As per many business reports, PayPal suspends or closes accounts without prior warning, resulting in a loss of access to your diligently earned donations.
As an illustration, if your nonprofit organization's usual donation amount averages $100 and it unexpectedly obtains a PayPal contribution of $5,000 this situation might trigger an account restriction.
PayPal fees for nonprofits
If you look at the PayPal fees for nonprofits, you'll find a variable result for this. These fees can vary based on the country and the nonprofit's status.
The standard rate of PayPal fees for nonprofits is 2.89%+$0.49 per donation. Although a discounted fee of 1.99%+$0.49 is applicable per transaction for the charity organizations that are 501(c)(3) registered.
For example, if you receive $100, you'll roughly end up with $97.5 in your pocket. These fees can change over time, so it's recommended for nonprofits to check directly with PayPal for the most up-to-date information on fees and pricing.
Alternatives to PayPal for Nonprofits
Nonprofits never had so many fundraising platforms as they have today. And PayPal is just one of them. What about others?
There are many amazing donation platforms out there offering tons of features including multiple payment gateways, crowdfunding, donation forms, etc.
Have a look at some of the alternatives to PayPal for nonprofits that should be utilized.
Paymattic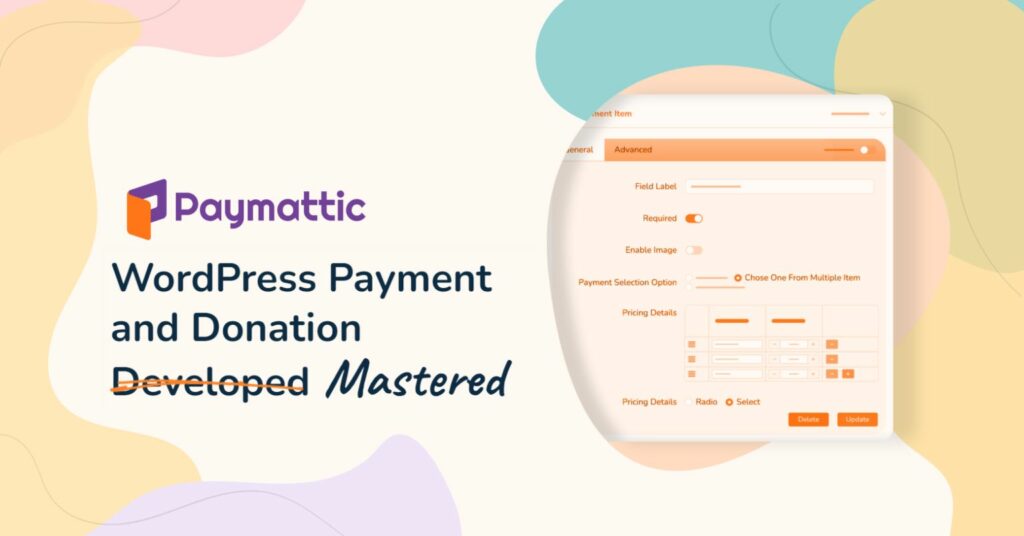 When considering the available alternatives to PayPal for nonprofits, Paymattic stands out on the list as a potential choice due to the value it offers.
It provides the utmost features that a nonprofit organization really needs. Its versatile and user-friendly interface makes creating donation forms simple in just a few clicks.
Key Features:
It offers 10 payment gateways including Stripe (free), PayPal, Square, Razorpay, Billplz, Mollie, Xendit, Payrexx, Paystack, and SSLCOMMERZ.
It covers 135+ currencies worldwide.
Recurring Donations.
Donation with progress bar.
Paymattic comes with a number of in-built donation templates for you.
13+ third-party integrations.
Multiple data security options to secure your donor data.
Individual donor profile for easy donor management.
Donorbox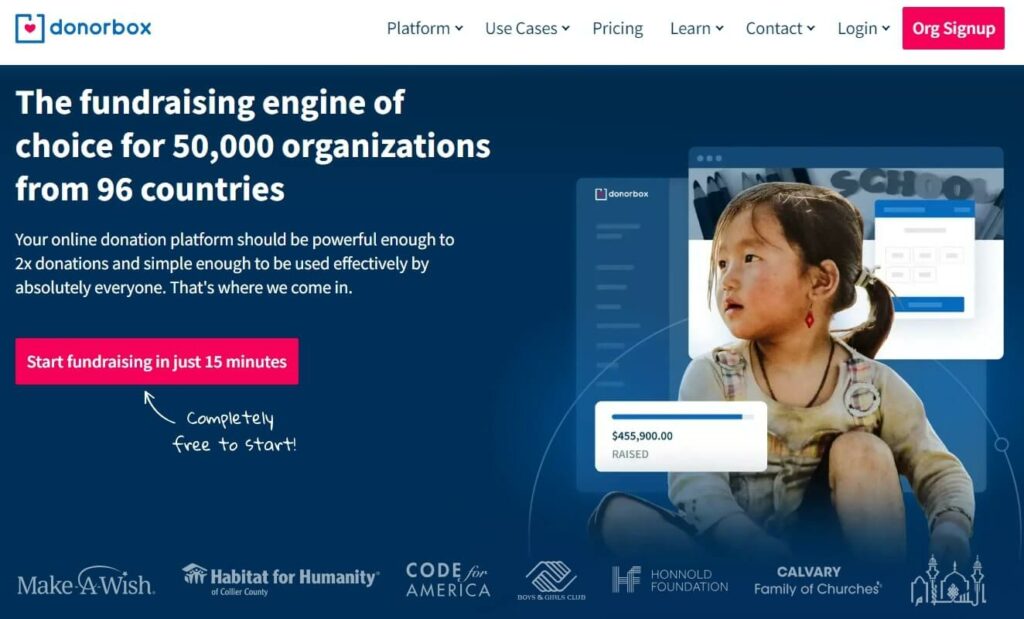 Donorbox is a freemium WordPress donation plugin with no initial setup fee but a 1.5% platform fee. It's a good choice for small nonprofits allowing one-time donations as well as recurring donations.
Key Features:
A"Text to Give" feature allows contributors to donate via text message.
Multiple payment gateways including PayPal, Stripe, Google Pay etc.
Support 20+ currency.
11 languages available.
Recurring donations.
No Charge for up to $1000 donations.
Goal meter to track fundraising progress.
WP Charitable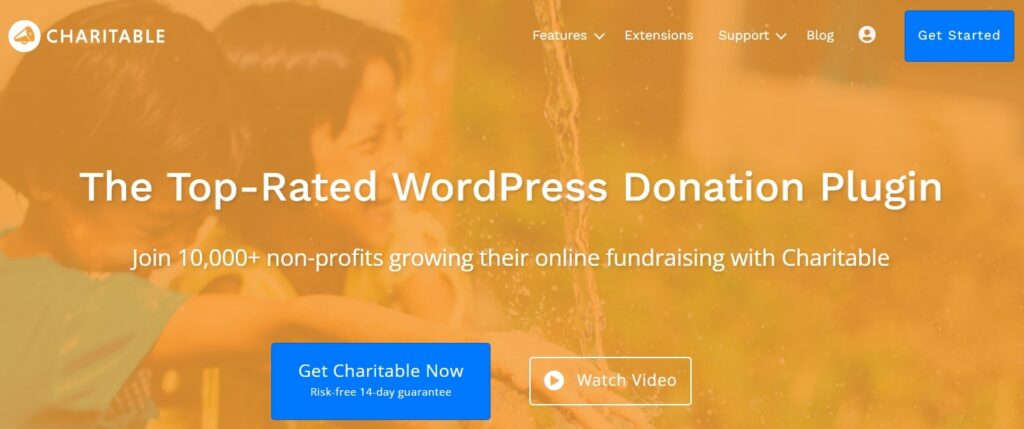 WP Charitable is another alternative to PayPal donations for nonprofit organizations that offer to create unlimited customizable fundraising campaigns. With its GDPR-compliant donation forms, you can accept donations through Stripe, Authorize.net, Braintree, etc.
You may create unlimited fundraising campaigns and customize them.
Key Features:
GDPR-compliant donation forms.
Unlimited campaigns.
No transaction fees.
Compatible with any well-built WordPress theme.
5+ payment gateways.
Recurring payments, Peer-to-peer campaigns, and Crowdfunding in the premium version.
Wrapping up
Despite having some limitations, PayPal for nonprofits is still a front-line choice for charitable organizations. Donors are relying on giving using PayPal and fundraisers keeping their faith in the power of the donate button.
People from all around the world can donate instantly using the PayPal mobile app.
If you think about long-term fundraising, PayPal works better as a sidekick because it's not the ultimate solution for fundraising.