Donorbox vs Paymattic – Which One is the Best WordPress Donation Plugin?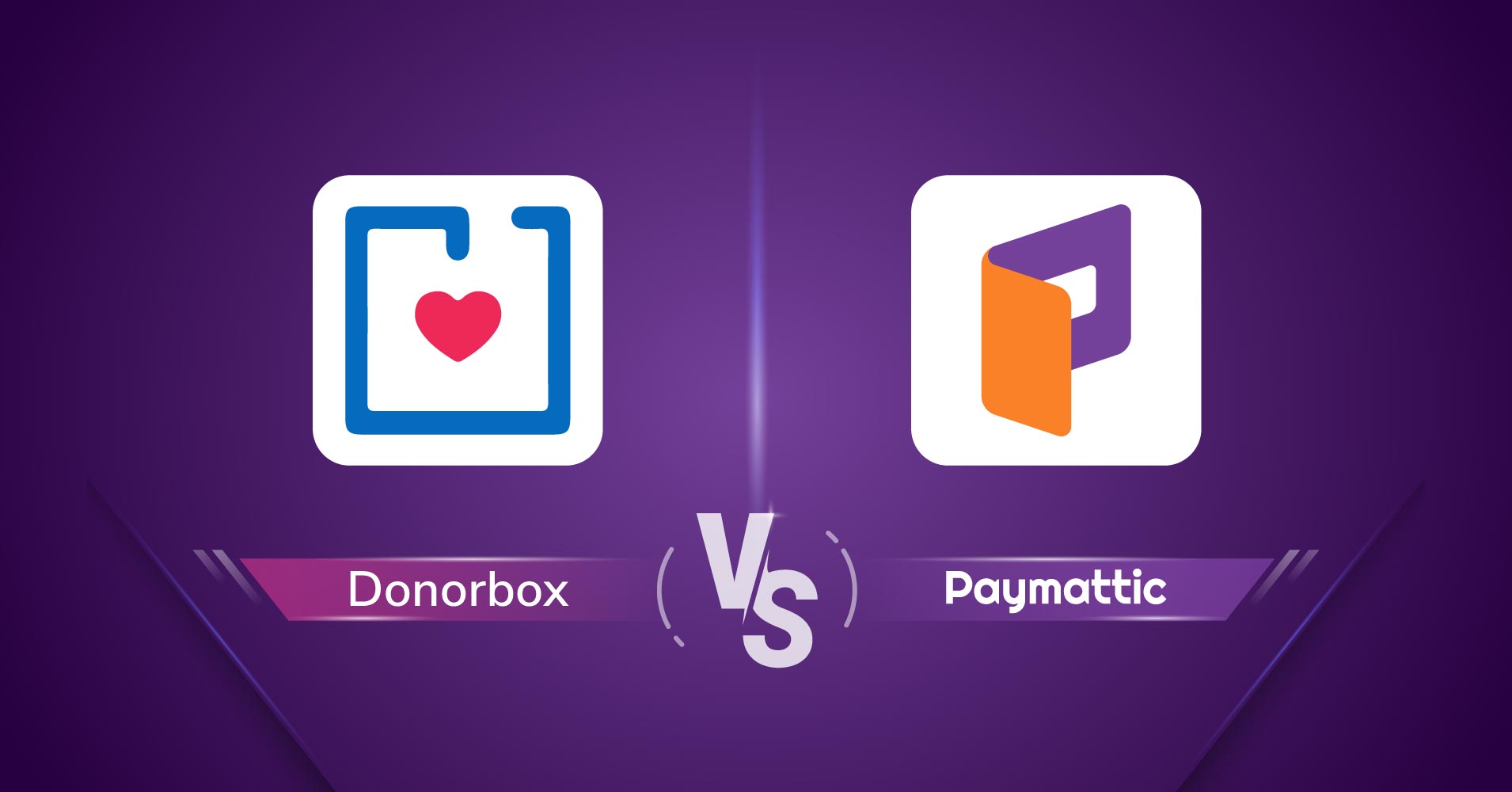 Welcome back to another great blog about WordPress donation plugins. It might be daunting to find a perfect WordPress plugin for your donation website. But no worries, there is hope!
Meet Donorbox and Paymattic, the two phenomenal online donation plugin for WordPress that make fundraising hassle-free.
When the point is about payment and donation, it's vital to know in and out before taking a single step. In this post, we will walk you through deep insights about Donorbox vs Paymattic. So, this article is going to be an eye-opener for you to decide on your own which one is better for you.
Basically, Paymattic is a WordPress payment and donation plugin that lets you create customizable forms to collect payments and donations. You can create forms, publish them on your WordPress site, manage donations and add payment gateways right from your WordPress dashboard. Simply create a donation form and paste the shortcode on any page of your website. That's it! Your form is ready to accept online donations!
Some of the key fundraising features of Paymattic include:
Recurring donations
Donation progress item with progress bar
Custom donation amount
Customer profile
Customizable image upload
Multiple apps integration including LMS
10 payment gateways
135+ currencies support
Ready to get started?
Experience WordPress payment and donation like never before. Try Paymattic now!
Donorbox is a digital online donation platform to make donation forms that are to be embedded on your website. You have to signup for Donorbox donation platform to manage your donation campaign. As it is a platform-agnostic system, you do not need to think about which tools you should use on your site or where it needs to be hosted. You can embed the form anywhere you are able to insert the HTML code or add a link.
Donorbox vs Paymattic: 8 differences you should know
Now, let's have a look into the features of both WordPress donation plugins that made the difference.
Custom form fields
The free version of Paymattic WordPress donation plugin comes with 19 different form field options. Below is the list of some important form field options-
Name
Email
Single Line Text
Checkbox Field
Date Field
HTML Markup
Password
Payment Item
Item Quantity
There are 35+ form fields currently available with this plugin. The pro version includes a subscription payment item, tabular product item, coupon field, file upload field, tax calculated amount field, address field and mask input field.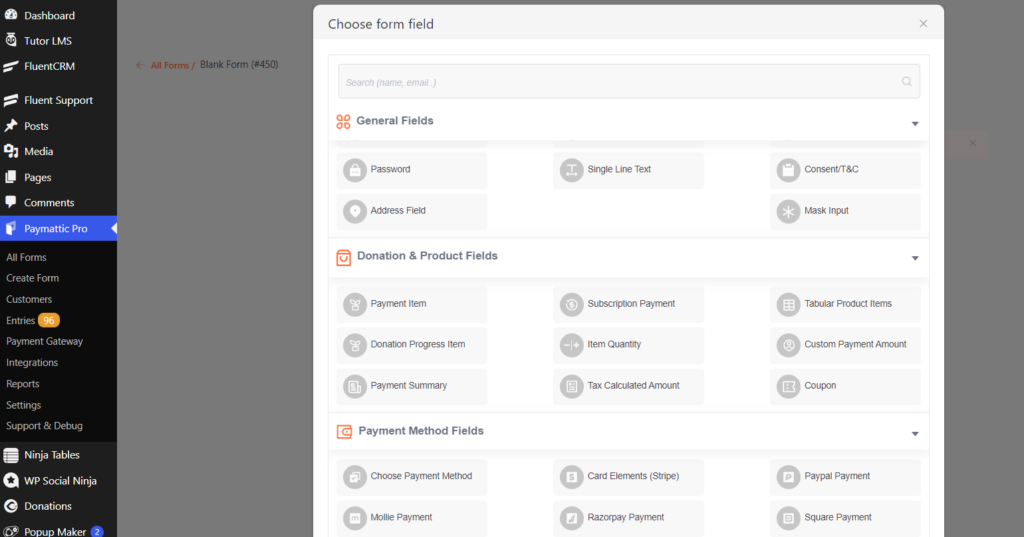 The Donorbox donation platform has a limited number of form fields that ask the basic information about the donor. The available form fields with Donorbox are first name, last name, email, address, employment info, custom amount, currency selection, custom message, and comment checkbox fields.
Payment methods
The Paymattic WordPress fundraising plugin offers 10 payment gateways integration. Among them, you can use the Stripe payment gateway with the free version of the plugin. The commercial version of the plugin also includes other famous names in the payment industry. The below table summarizes all the currently available payment gateways-
| Features | Paymattic | Donorbox |
| --- | --- | --- |
| Stipe | | |
| PayPal | | |
| Mollie | | |
| Razorpay | | |
| Square | | |
| Billplz | | |
| Paystack | | |
| Payrexx | | |
| SSLCOMMERZ | | |
| Offline for cheque payment or bank transfer | | |
Donorbox only supports Stripe and Paypal payment gateways. You can not use any other payment gateway with Donorbox. So, if you like to add a wide variety of payment gateways options to your form then Paymattic is the best choice.
Form templates
Prebuilt form templates let you save a lot of time. There are 70 pre-built form templates are included with the Paymattic WordPress fundraising plugin. In the Advance Editor popular forms templates are available such as, online donation forms, online payment forms, product purchase forms, restaurant order forms, hotel booking forms, taxi booking forms, and more. In the Simple Form Templates you can find pre-built donation form templates.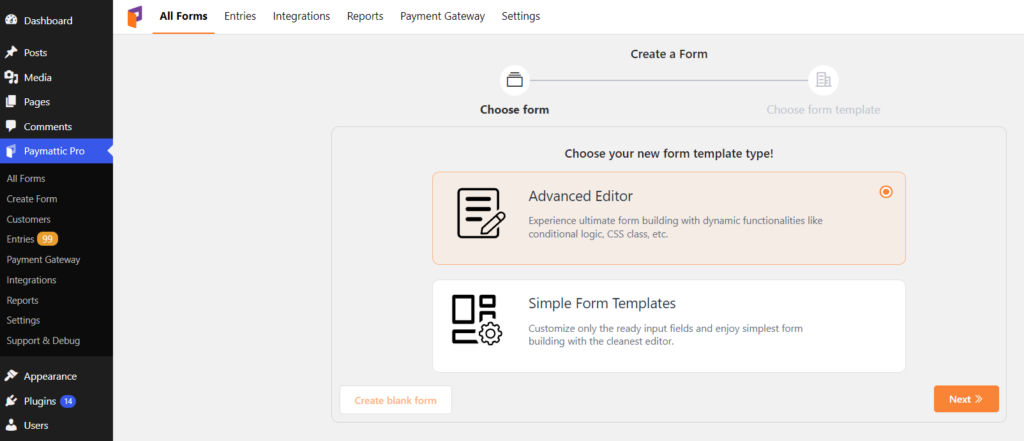 Donorbox does not provide any pre-built form templates. There are very limited customization features for form fields in this plugin. So, if you are looking for a quick form-building plugin you can go for Paymattic undoubtedly.
Check out the comparison blog on GiveWP vs Paymattic and find out which one is better for you.
Integrations
The sophisticated integration feature with multiple platforms increased the value of Paymattic multifold. FluentCRM, Fluent Support, Mailchimp, ActiveCampaign, Twilio, Telegram, Slack, Google Sheets, LifterLMS, Learn Dash, Tutor LMS and Zapier, all those magical apps integration is compatible with the plugin. The good news is that with the single site license, you can connect all of those applications with your form.
Donorbox does not provide any app integration free of cost. It only supports Salesforce, Zapier, Mailchimp and other integrations as paid add-ons. Undoubtedly, Paymattic is the best donation plugin for WordPress with so many app integrations in a single license!
| Integrations | Paymattic | Donorbox |
| --- | --- | --- |
| WP User Registration | | |
| FluentCRM | | |
| Mailchimp | | |
| ActiveCampaign | | |
| Twilio | | |
| Telegram | | |
| Slack | | |
| Google Sheets | | |
| Zapier | | |
| LifterLMS | | |
| LearnDash | | |
| Tutor LMS | | |
| Fluent Support | | |
WP User Registration
Paymattic comes with built-in user registration functionality. To allow people to add posts, comment, or do other actions on your website, you can enable user registration in WordPress. The WP User Registration module lets you automatically create a new user when a form is submitted.
The module is available in Paymattic's free edition, but it is not available on the Donorbox platform.
Subscribe to Our Newsletter
Join the crowd for more promotional offers, product updates, fundraising tips and tricks.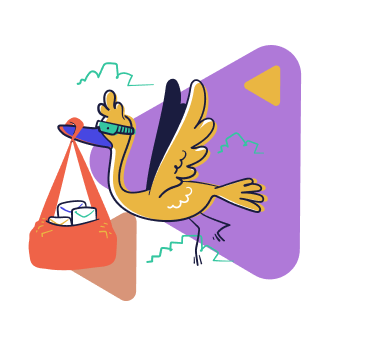 Anti-spam
Paymattic implements advanced fraud prevention technology to secure every submission. With the Paymattic form builder plugin, you can create a faster and more secure payment form. By including Google reCAPTCHA v2. and v3. with the form, you can prevent spam and improve the form's authenticity.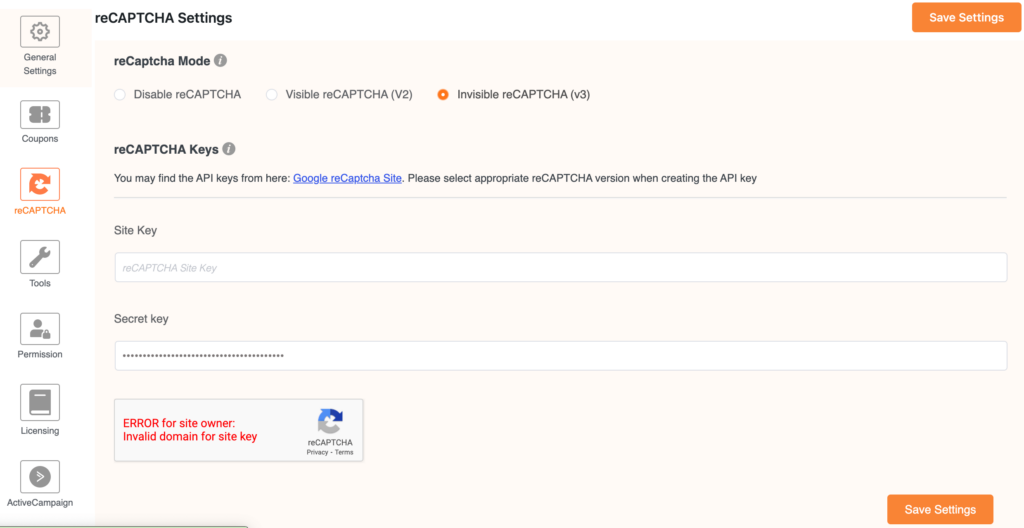 The Donorbox platform also has a fraud prevention feature, but it has no option to add reCAPTCHA with the form. It blocks payment with 5 failed attempts in 6 hours. So, if you are concerned about security and anti-spam features, there is no exception other than Paymattic.
Import-export
The import-export feature of the Paymattic WordPress fundraising plugin allows you to move your forms from one site to another without having to start from scratch. It is a cool feature that comes with the free edition of Paymattic. You can save a form on your device in JSON format. You can also export all form entries in JSON, ODS, Excel and CSV format.
On the flip side, the Donorbox platform does not let you export any form. You have to recreate a form if you want to use it on another site.
Currency
Currency is an essential feature for any WordPress fundraising plugin. Paymattic currently supports 135 currencies to accept payment from any corner of the world.
However, Donorbox platform users can choose up to 25 different currencies. Hence, the obvious choice is Paymattic if you want to collect online donations across all boundaries.
Pricing
In terms of affordability, Paymattic is the most affordable WordPress donation plugin available in the market. The personal license of Paymattic starts from $59/annually only. You may upgrade to the agency or unlimited license for just $129 and $299, respectively. The lifetime license is also available with the plugin, which ranges only from $249 to $699 only.
The Donorbox platform charges a flat 1.5% of the donation amount and further payment processing fees based on the platform. So, it is not wise to use Donorbox if you want to raise a large number of donations for your site.
Donorbox vs Paymattic: Comparison table
Product fields
| Features | Paymattic | Donorbox |
| --- | --- | --- |
| Payment Item | | |
| Subscription Payment Item | | |
| Tabular Product Items | | |
| Item Quantity | | |
| Custom Payment Amount | | |
| Tax Calculated Amount | | |
| Coupon | | |
General fields
| Features | Paymattic | Donorbox |
| --- | --- | --- |
| Name | | |
| Email | | |
| File Upload | | |
| Single Line Text | | |
| Textarea Field | | |
| Number Field | | |
| Dropdown Field | | |
| Radio Field | | |
| Checkbox Field | | |
| Date Field | | |
| Hidden Input | | |
| HTML Markup | | |
| Password | | |
| Consent/T&C | | |
| Address Field | | |
| Mask Input | | |
To wrap up: Donorbox vs Paymattic
Now, the keystone piece – which one is better?
Paymattic and Donorbox are both free for starter features. However, Paymattic is more customizable and user-friendly. Comparing all the features of these two plugins, it is evident that Paymattic is better than Donorbox. So, go one step closer towards your donation goal with Paymattic today!
Happy fundraising!!
If you love this blog, put your feedback in the comment section below.