LifterLMS for WordPress – Secrets Debunked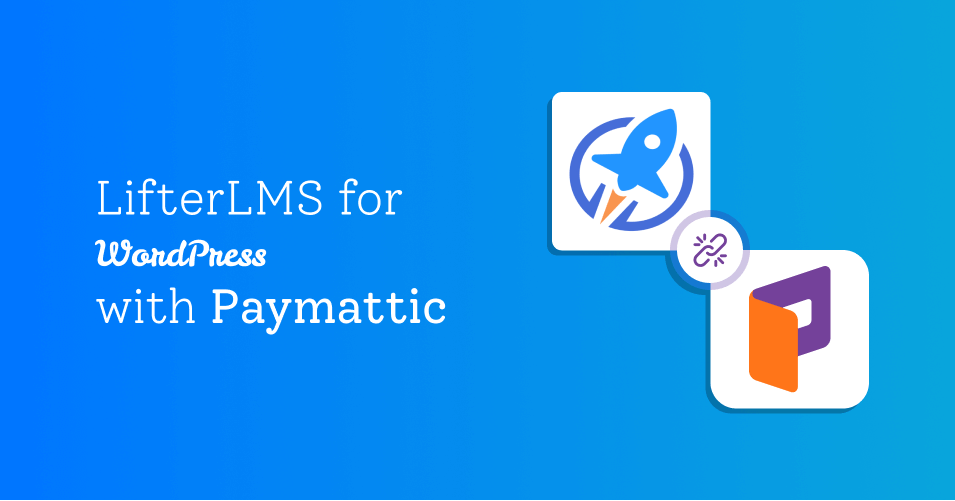 The world of eLearning is probably the most diverse one. Whatever your expertise may be, marketing, sales, cooking, or traditional teaching, there is always something that you could give back to the world.
Hence, to ease the process, several online learning experts have come together with various eLearning tools. One such tool is the WordPress eLearning expert LifterLMS. So hop on to find out the following: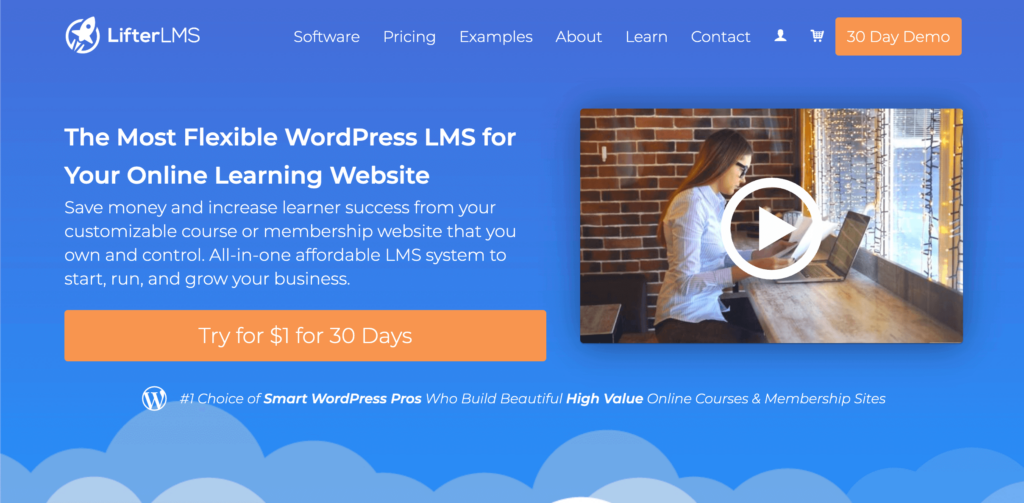 LifterLMS is one of the most flexible WordPress LMS you can have for your eLearning platform. This is an affordable LMS system that will let you increase learner success and effectively sell more courses.
For anybody who wants more control over their eLearning system or better support, LifterLMS is the perfect fit. Some of the most amazing eLearning features that truly make LifterLMS stand out are:
Live onboarding calls
Topic-specific training webinars
Educational video tutorials
Weekly office hours mastermind
Presales chat conversations
Personalized product demo
Recommended resources list
Why do people use LifterLMS?
Needless to say, LifterLMS is quite popular among the online learning experts. And why not? With powerful features and a clean UI, it delivers some of the best eLearning features out there. Online learning professionals all over the world use LifterLMS to regulate their learning communities and workshops.
Some of the most widespread uses of LifterLMS are described below.
Building websites for online courses
LifterLMS provides everything you need to build eLearning websites and sell courses. You can use it to distribute course gradebooks, execute bulk enrollments, manage students and more.
Moreover, there is also the email notification feature. So you can also notify students of all the latest updates instantly. Smart layout, WordPress LMS user roles, web design management, branding and typography, etc. are some of the most innovative LMS features that make LifterLMS a crowd favorite.
Online coaching programs
Securing online learning content is a crucial factor you have to consider before running an eLearning platform. This is why, LifterLMS offers plenty of secure measures to safegourd courses.
For instance, you can restrict your content to be shared among only members, or segment them for only courses. There is also password management opportunity so you can restrict content further. Besides, as this is self-hosted there is no worry of third-parties peeking into your content.
Subscribe to Our Newsletter
Join the crowd for more promotional offers, product updates, fundraising tips and tricks.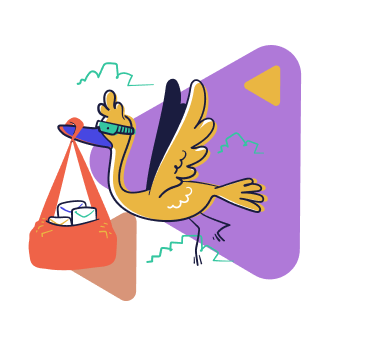 Private social learning community websites
On the topic of maintaining content restriction, LifterLMS also provides you with the opportunity for membership enrollments. This means you can execute sitewide membership, traditional membership, and also maintain members-only forums.
Moreover, since there is the scope for WordPress membership, you can also introduce course bundles, and offer members-only payment plans. These plans provide a huge chance for upselling courses.
Engaging online schools etc.
You could have the best teachers and the most straightforward course resources. But that alone mean much if you can't engage your students. So LifterLMS introduces achievement badges and certificates to motivate students.
Aside from that, there are also text messaging and personalized email features. This allow for instant updates.
WordPress simple payments with Paymattic
Paymattic is one of the most dynamic WordPress plugins to process transactions. Multiple payment gateways are available to collect payments from all across the globe. Moreover, Paymattic offers some of the most powerful eLearning facilities.
Paymattic has some of the leading payment features that will help your cause, like:
10 payment gateways
135+ currency support
One-time simple payments
Subscription payments
Coupons
Custom input fields
Form scheduling & restrictions
Detailed reports and analytics
Customer profiles
eLearning support
Ready to get started?
Experience WordPress payment and donation like never before. Try Paymattic now!
Parallel to the usual simple payments features, Paymattic offers some exclusive LMS focused features that make online learning even more fun. Enroll, course distribution, refund – these are three of the most crucial aspects of digital learning, and Paymattic handles them beautifully.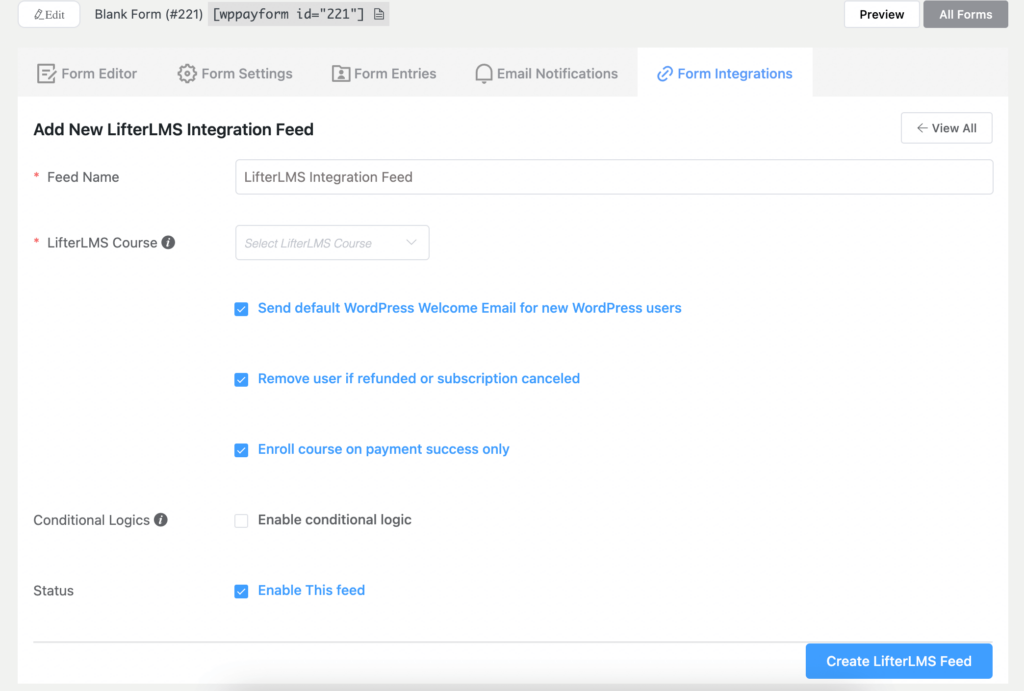 Enrollment – You can obviously enroll students for free. But for your premium courses, you can enable auto-enrollment instantly once the registration fee is processed.
Course distribution – When you create a LifterLMS feed on your registration form, you can simple select the course you want to enroll students in through a dropdown menu.
Refund – To reduce the challenges throughout the refund process, you can simple check a box and automatically unsubscribe students when their refund is processed.
You will be able to send default WordPress welcome emails to new WordPress users to onboard them smoothly. Besides, you can also only enroll students once their payment has been successfully processed. And if they want a refund? Well, automatic user removal. Just like that.

Moreover, you can take this up a notch by adding more unique features. For instance, you will be able to incorporate the conditional logic feature to make your LMS course registration form more dynamic. And if have any sale campaign ongoing, you can also configure coupons.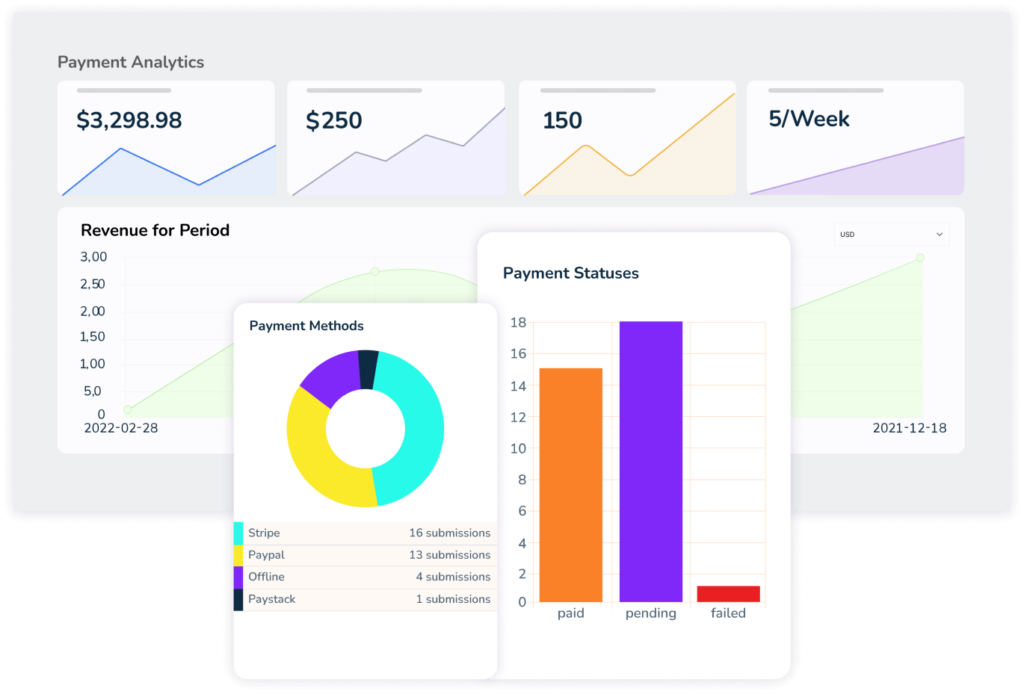 Lastly, check out all the nitty gritty details of crucial matrices in the Reports page. Simply click on the Reports from the dashboard, and you'll be able to see all the important parameters like revenue breakdown, individual form performance, top donors, payment statuses, payment methods, etc.
How to integrate LifterLMS for WordPress
You can easily integrate LifterLMS into your WordPress dashboard with Paymattic. And it only takes two easy steps.
Go to the Plugins section, and install LifterLMS.
Once you install LifterLMS, it should be available on the Integrations module page. Toggle on to enable the integration module.
And you are done!
How to create a LifterLMS feed?
With Paymattic, you will be able to quickly create a LifterLMS feed. In three short steps to be precise.

Create a course registration form.
Go to the form integrations tab and choose LifterLMS integration from the Add New Integration button.
Configure LifterLMS feed and click on the Create LifterLMS feed button.
And that's it!
Thoughts on LifterLMS for WordPress?
Simply put, LifterLMS is just the thing you need for your online learning platform. Pair it up with Paymattic, and you have a winning combo on your hands. Design courses, enroll students, refund seamlessly, and teach whatever your expertise lies in.
Try Paymattic Pro today and see if this really delivers what it promises. If you don't like it, money back is guaranteed. Well, what do you think?