Build an Online Course Website | A Comprehensive Guide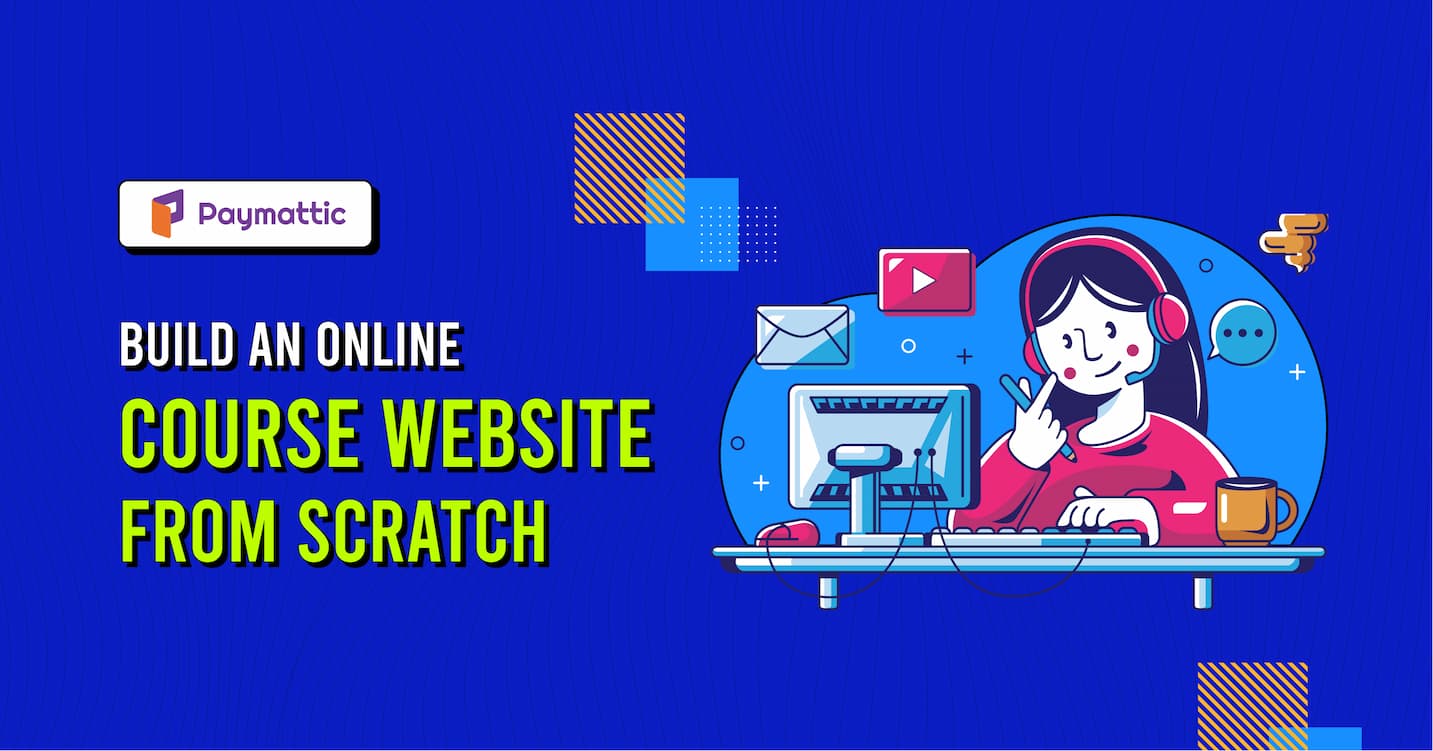 Say, you've got enough time to spend on your own venture. You did your research. And landed on a plan to create an online learning platform.
Why?
Because e-learning is a massive money-generating entrepreneurship right now. You are undoubtedly clever enough to see the future of learning. But you don't know where to start.
In this blog, I'll show you how to build an online course website from scratch.
You'll learn about the recommended platforms to build your website on. Also, get the hang of the online course builders, marketing procedures, and valuable WordPress online course plugins.
So let's dive in.
Why create an online course website?
Since the notorious COVID-19 hit, e-learning has plummeted through the roof. Google Trends data shows the booming interest in online learning. People from different backgrounds are searching for relevant online certification courses.
"Where there are people, there are bucks."
As you're reading this, I am sure that you don't wanna miss out on the fun. Because the global online learning market is predicted to reach USD 390.6 billion by 2026 while growing by 11.7% each year. Which is a huge opportunity to swoop in on.
Can you make money by building an online course website?
"If you are good at something,
never do it for free"

– Nolan, C. (Director). (2008). The Dark Knight [Film]. Warner B.
Let's say you are an expert in some manner. And you like teaching on a certain topic. At some point, you want to make money out of it. But your physical presence is not efficient as a mentor for an exceptionally large number of students.
But you can create an online course to sell. E-learning websites are meant for teaching an enormous number of students at the same time.
Simultaneously, it generates colossal revenues. Recent statistics showed that the online learning market reached 315 billion USD in value by 2021.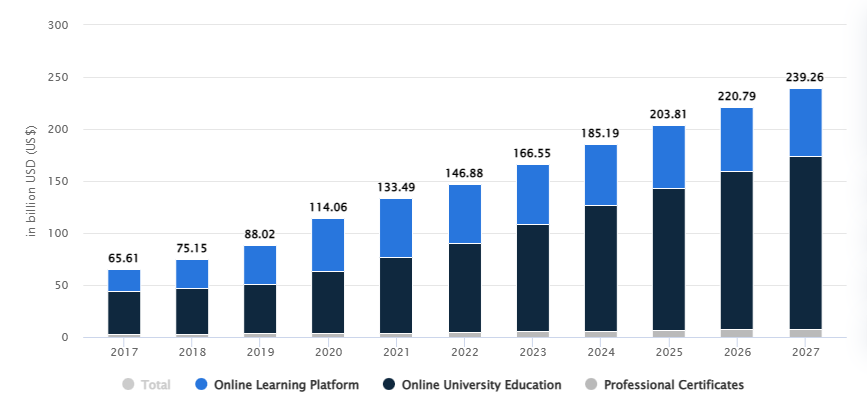 But how can you make it?
There are a few ways you can earn money from an e-learning website:
Sell courses on your website.
Sell online course certifications and badges.
Put a charge on your users' memberships.
Sell advertising space on your website.
Take sponsorships for mutual growth.
Host live webinars, charging certain fees.
Host live training sessions on your website.
Top online course platforms
What do you do while choosing a dress?
You go through the catalogs.
Similarly, to start with an online course website, you've got to visit various platforms. And note down what you like and don't like. Note down how they sell and what they sell.
Here's a list of some reputable websites that create and sell online courses:
Subscribe to Our Newsletter
Join the crowd for more promotional offers, product updates, fundraising tips and tricks.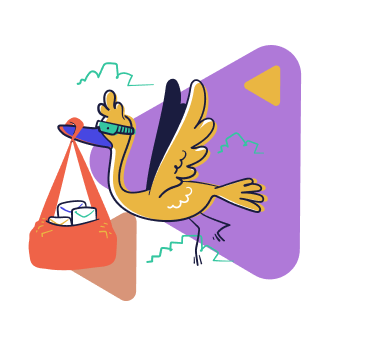 Among online course-selling sites, Udemy is undoubtedly a giant. With its instructional design and informative courses, this is an exceptionally friendly online education platform.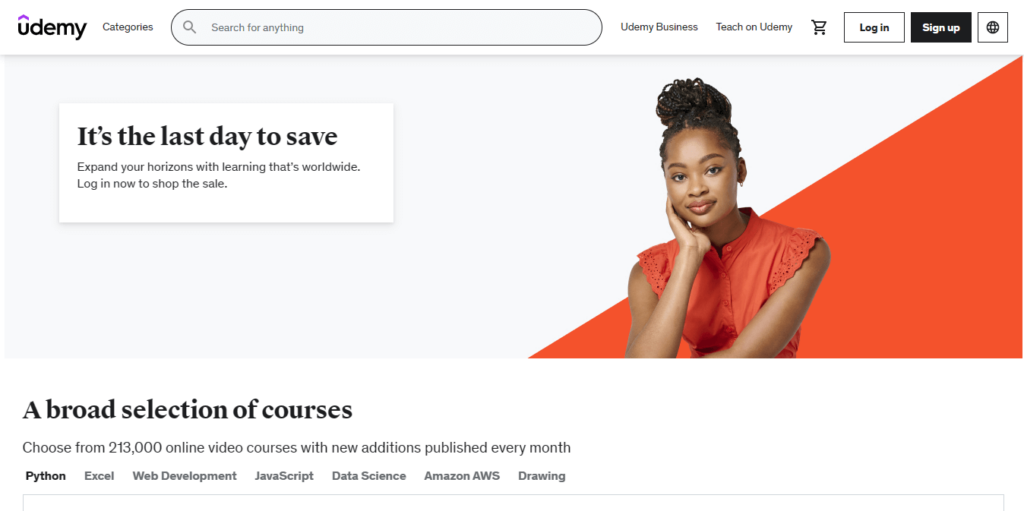 If you want to create an online course website, Podia is your go-to place. It lets users create and sell online courses on their site. Meanwhile, it showcases various digital products.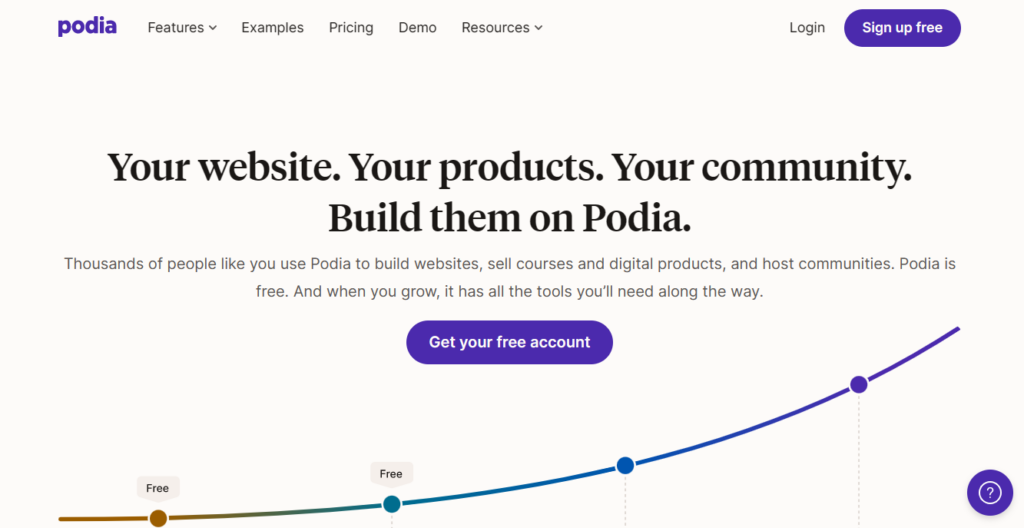 In terms of course creation, Skillshare has a massive library of creators. They are skilled in various fields. A zesty place to learn creative skills.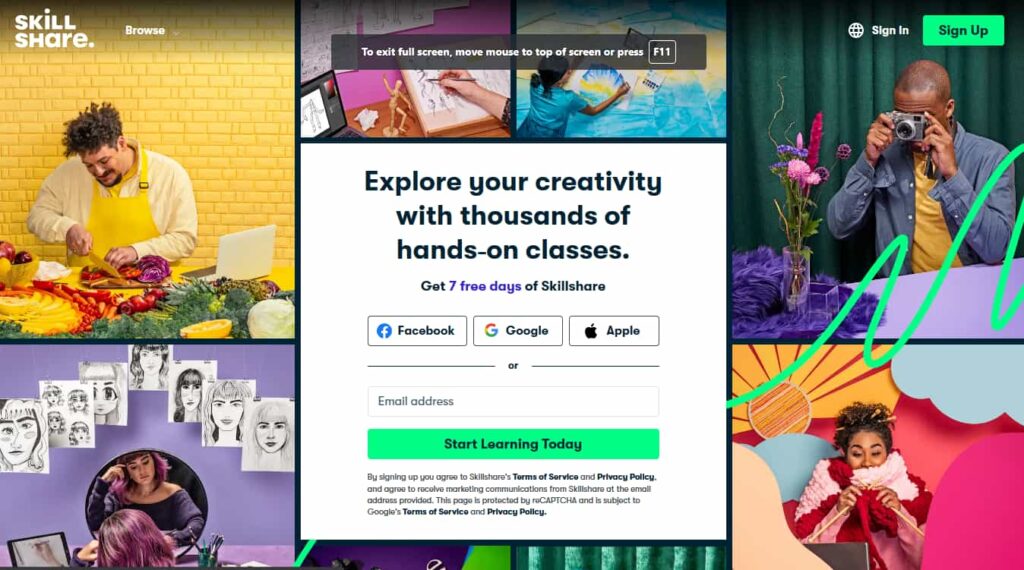 If you want certification from top universities, Coursera is a vivid place to explore. They partner with universities. Sell their courses and provide interactive instructor-led classes.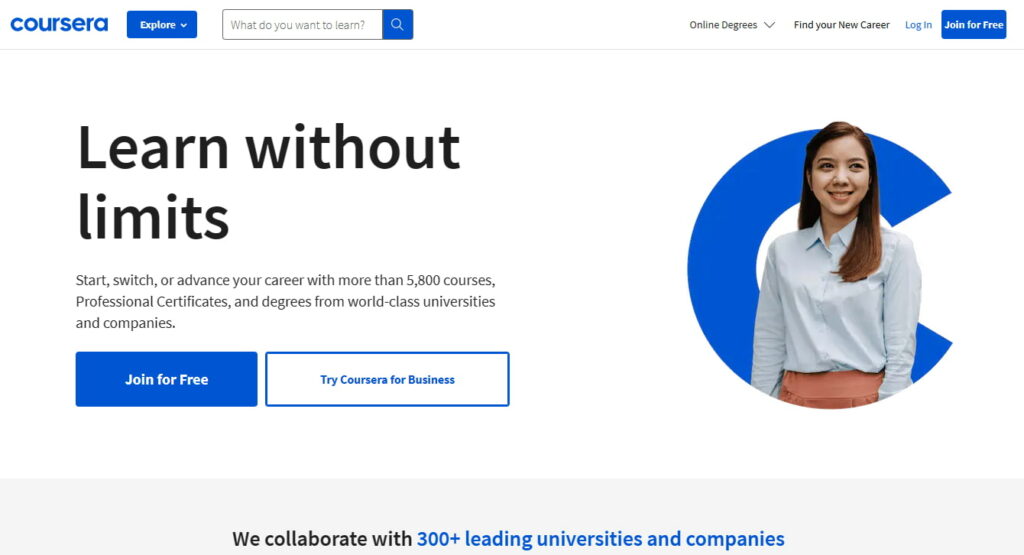 Apart from being a job-seeking platform, LinkedIn also sells courses. Their courses are created by real-life professionals with top-notch experience.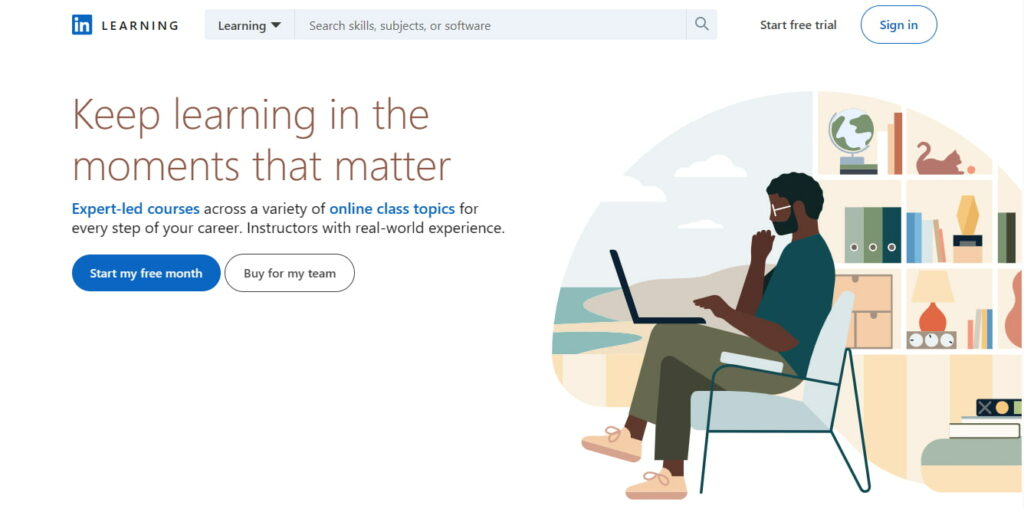 Ways to build an online course website
Tell me if this happened to you:
You are a passionate guy who wants to build an online course website. You scrolled through article after article on how to build a website. And how to sell online courses. You went through multiple blogs. And got puzzled by irrelevant information.
Everyone is prospecting for their agenda. Best free online course builders, best themes, and all. Now you are even more frustrated. Sounds familiar?
I am here to pull you out of these internet loopholes and provide you with shimmering fixes. Let me show you how many ways you can build an e-learning website:
Using Codes
Using CMS and LMS
Using SaaS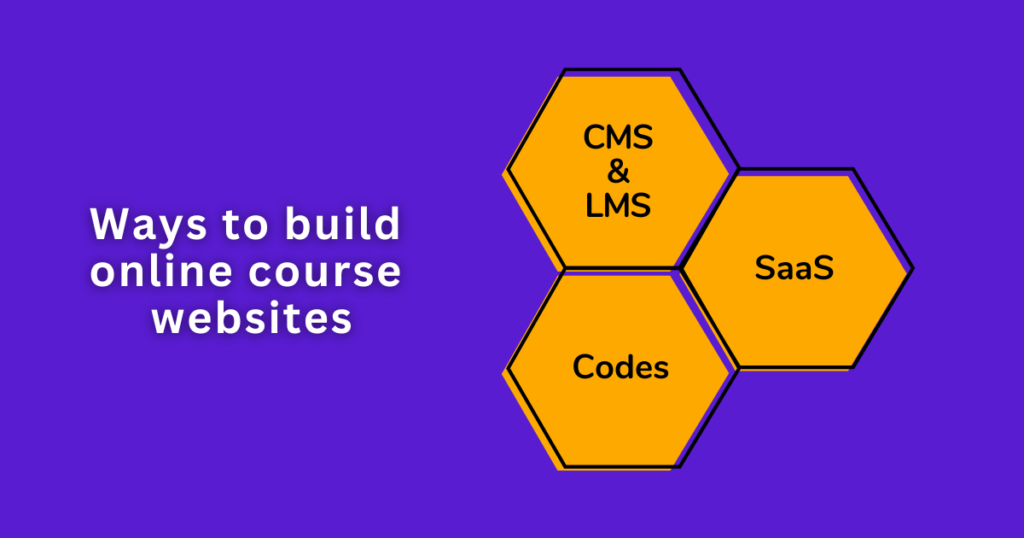 Using Codes
To add plenty of personalized features, it's recommended to build a website from scratch. By scratch, I mean using codes.
Most custom websites are built on programming languages like PHP, ASP, and NodeJs. You'll need a team of developers and designers to develop such sites. Not only that, but you'll also need a website database and a cloud system to put your website online. This way, the site will be accessible to users.
Though it sounds complicated, it has its own benefits. You can customize your website as you want. Add custom pages and features that you think your users need. However, this is a lengthy procedure that requires a lot of investment.
Using CMS and LMS
CMS stands for Content Management Systems. And LMS means Learning Management System. CMS helps you build a website without writing code. It does the coding for you. And LMS tailors the online course materials.
Popular CMSs like WordPress, Wix, Shopify, and Blogger help you create a website without sweating. You don't need to code. Don't need professional developers. Just drag and drop the necessary sections from the sidebars.
By using simple plugins and extensions, you can design your website yourself. Most of the time, CMSs come with integrated hosting services. So that you don't have to worry about custom hosting.
Later in this blog, I'll show you how you can create an e-learning website with a popular CMS called WordPress.
Using SaaS
SaaS stands for Software-as-a-Service. SaaS lets you use software without installing it on your device. These are cloud-based systems where you can use the software through internet browsers. Selling online courses through SaaS products is on the rise.
SaaS products are cheaper compared to other mediums. And it takes less time to create and upload a site. But the use case is limited when thinking about flexibility. Even if it takes less time to create a website, you are limited to what they offer.
You can't customize themes or sections. That's why we suggest using a CMS-based website builder.
How to build an online course website from scratch?
What if you don't have any experience building a website? Or you don't have enough time to spend? Don't worry.
Earlier in this blog, I promised to show you an e-learning website-building process. In this section, I am going to demonstrate it to you in bite-sized steps. So that you can follow without any hiccups. As you've read in the previous segment, you already know about CMS (Content Management System).
Now, we are going to create an e-learning website using a widespread CMS (Content Management System) called WordPress. WordPress is an open-source, free website building platform.
And we'll learn how to add plugins and payment methods to your webpage.
Follow these four steps:
Step 1: Set up your WordPress website
Step 2: Install the Tutor LMS plugin
Step 3: Add courses to your website
Step 1: Set up your WordPress website
At first, you'll have to set up your WordPress website.
WordPress lets you create custom website domains. They have both paid and free services. I suggest you go for the paid one. Otherwise, you won't be able to use LMS plugins on it.
Go to wordpress.com from your internet browser. And click on "Get Started".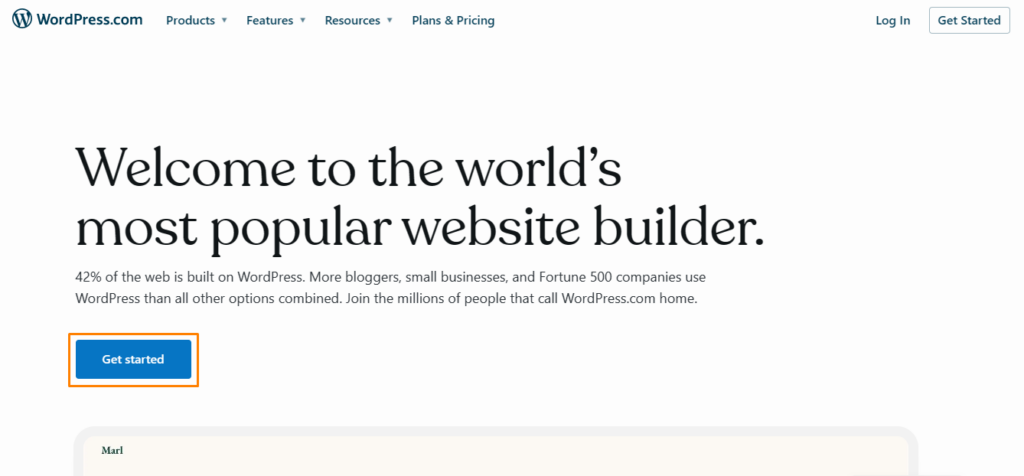 Enter your email address and username. Choose a password that you'll need later. And create an account.
After creating a free domain, go to the "Upgrade" option. Choose a website name for your site. And complete the purchase.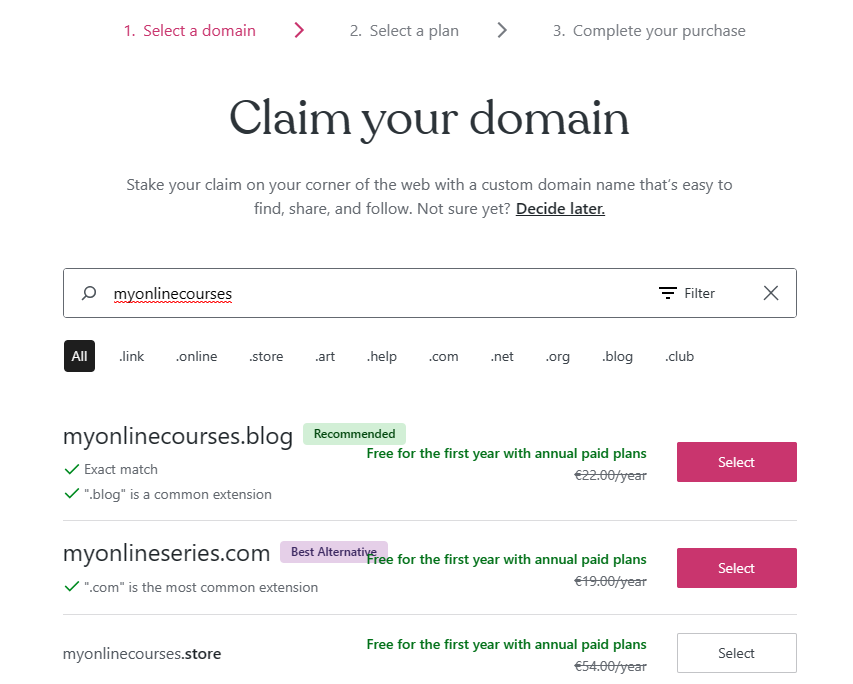 Set up your website name and details from the "Settings" > "General" menu.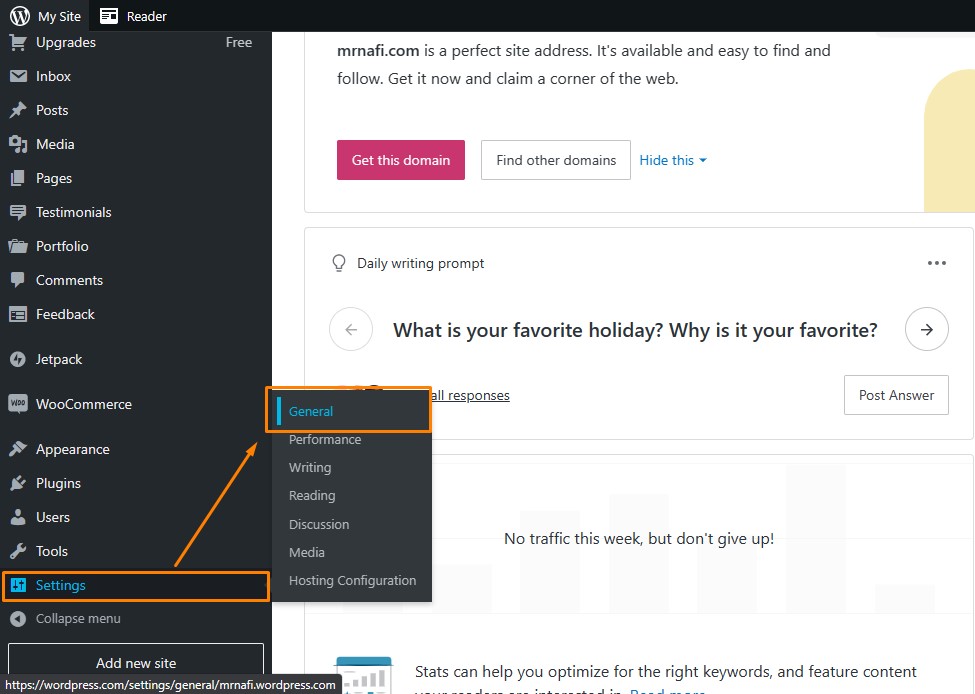 After that, go to the "Appearances" menu. And then "Themes". Choose a theme for your e-learning website.

We recommend the theme, Astra. This is specially made for online learning websites.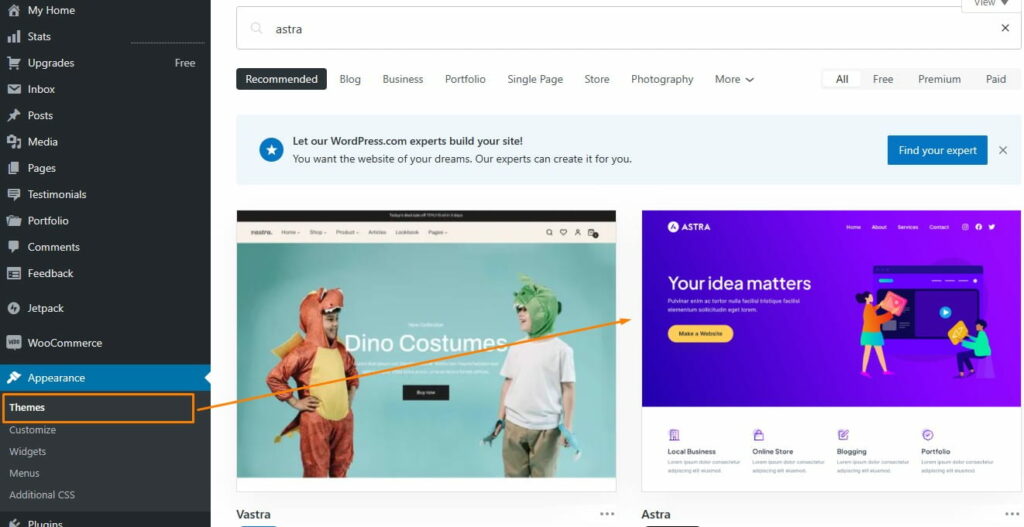 After choosing a theme and setting it up, your WordPress website is almost laid out. Now you need a plugin for online course specialization.
Step 2: Install the Tutor LMS plugin
After setting up the WordPress site, you need an LMS plugin. LMS plugins let you add courses to your webpage and organize quizzes.
I vouch for the Tutor LMS plugin.
Go to "Plugins" from your WordPress home page. Search for "Tutor LMS" in the search bar.
And Install the plugin. Active or update if you need updating.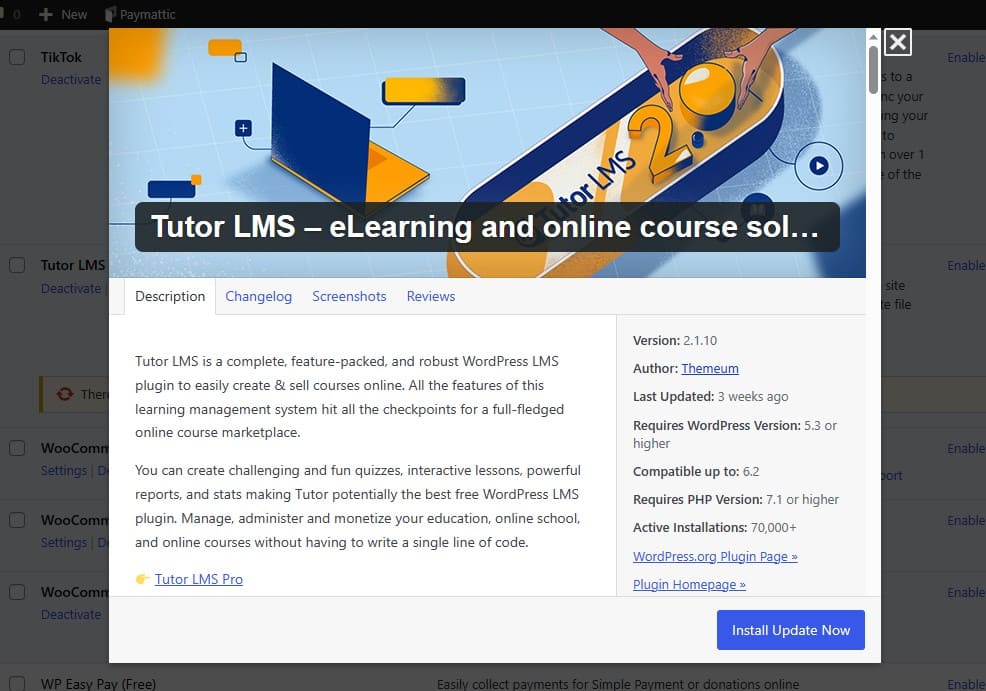 Explore the wide range of resources Tutor LMS provides.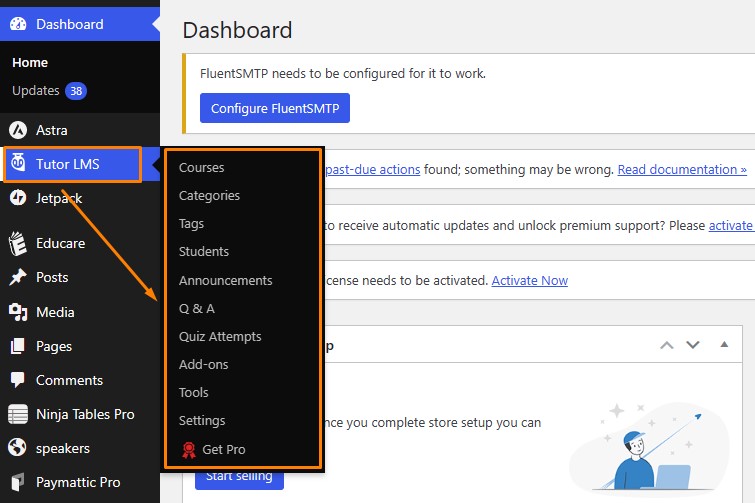 Tutor LMS lets you add courses to your page. You can add various tags and manage enrolled students from the menus. Surf through the options to get familiar with the plugin.
Step 3: Add courses to your website
You are almost done with setting up your online course website. Now let me show you how to add courses to your site.
Click on the Tutor LMS plugin from the left panel. Then go to the Courses menu.
To add courses, press "Add New" from the dashboard.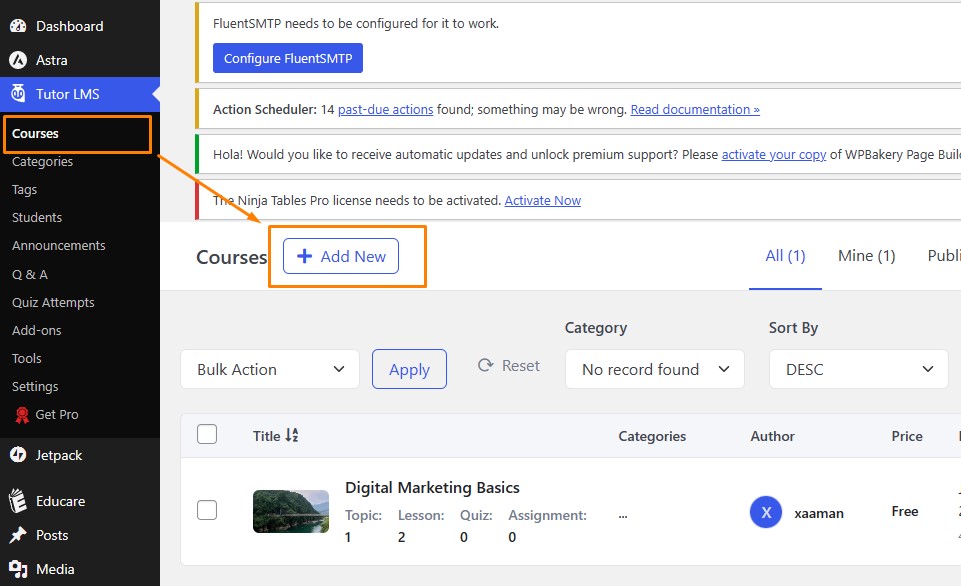 Add a title from the "Add Title" section.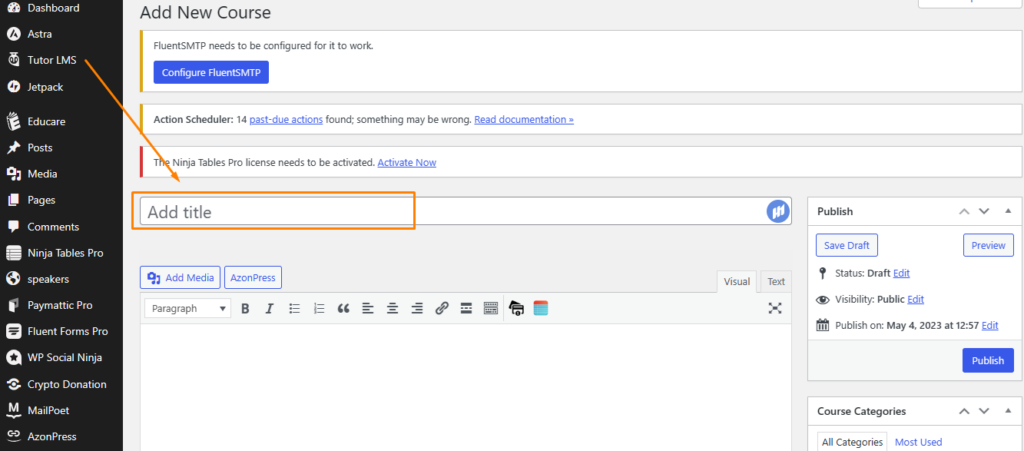 Add your course materials to the blank space.
Schedule your course publishing time.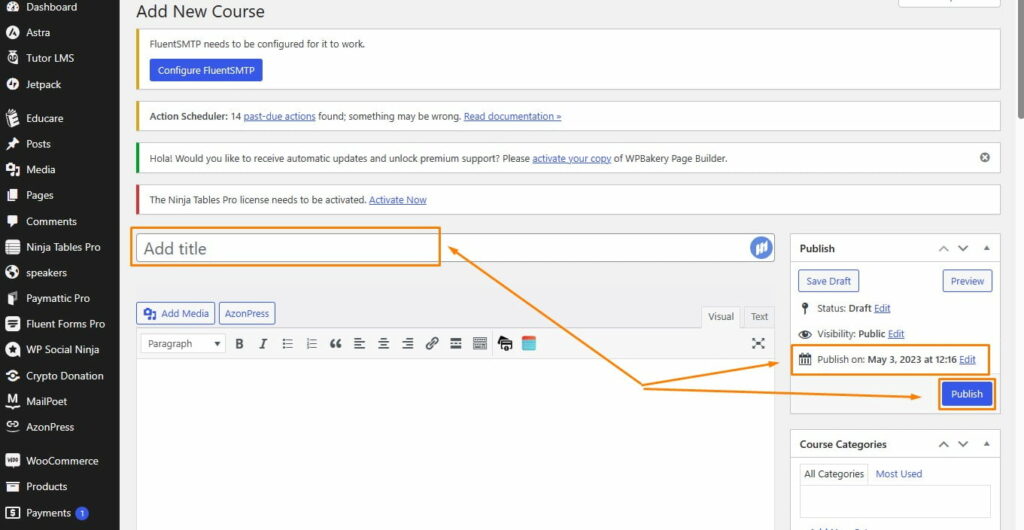 Step 4: Add Payment Methods
This is the most intriguing part. You've created a website and added courses. Now you need students to enroll so that you can sell courses.
How to get payment from students? You have to add a payment method to your website. I recommend you use the Paymattic plugin. Pamattic has three integrated LMSs:
Consequently, you can manage payments from Tutor LMS through Paymattic.
To add the Paymattic plugin:
Go to "Plugins" from the sidebar and search for Paymattic.
"Install" the Paymattic plugin.
To add a payment form, go to the "Create Form" menu. It lets you choose between "Simple Templates" and "Advanced Editors".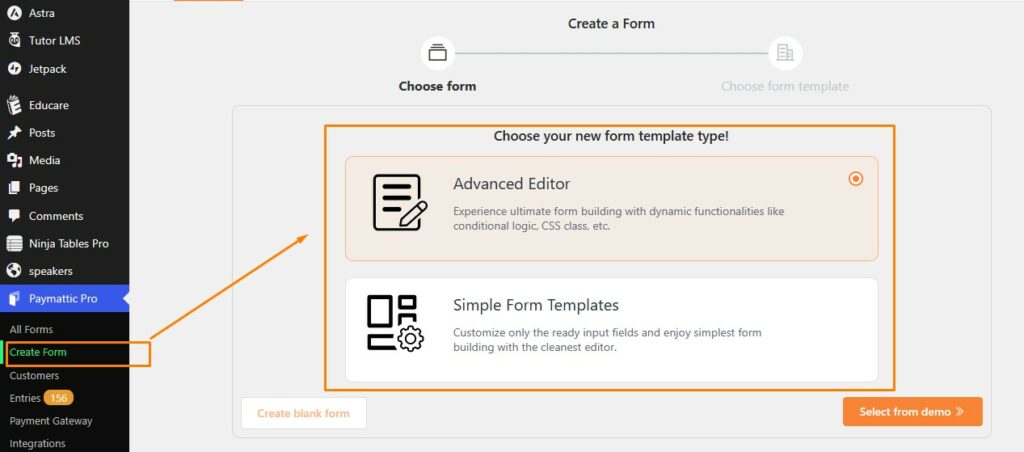 Enter the "Advanced Editors" section.
And select the Payment category from the dropdown menu. You can choose your desired Payment Templates from this page.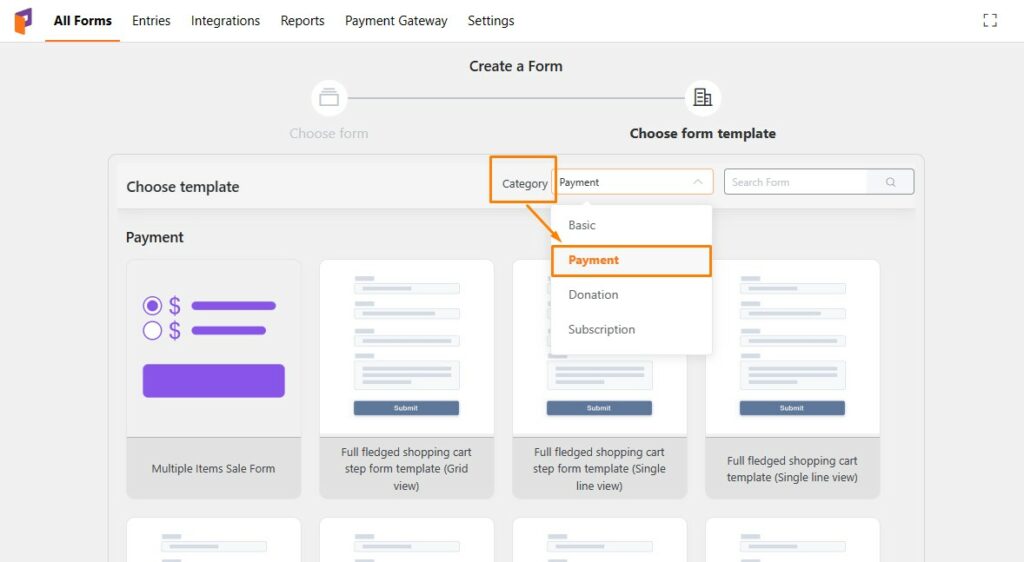 Create a payment page. The options are easy to understand.
Here is a demo payment form.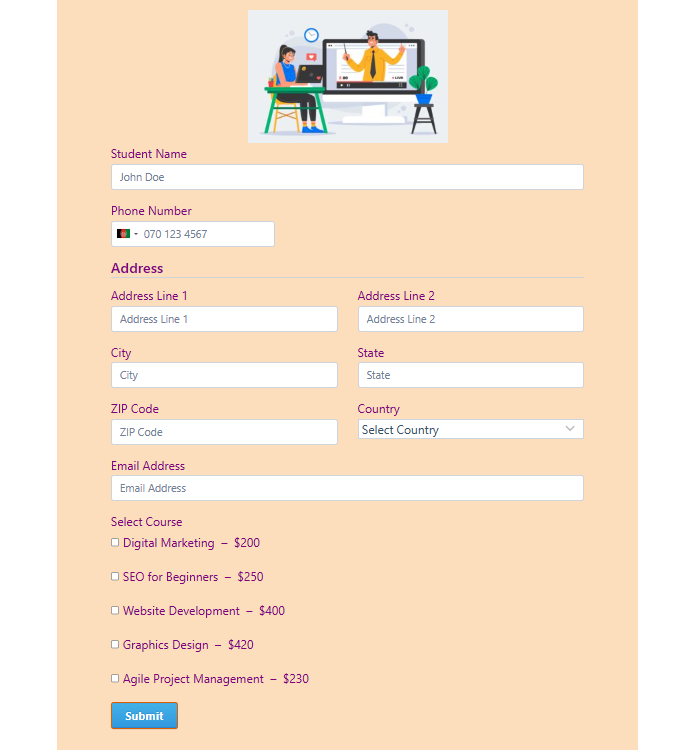 You can edit the elements, colors, and everything else as you go. Or you can use predefined templates.
Gamification in the courses
No matter how much information you provide, people will get bored of it. What can you do?
Add vivid games and quizzes to your course. Colors make your site pop. Let the students feel the sizzle. Moreover, gamification makes the process engaging.
We, as humans, tend to learn more effectively when we have fun. Here are some ideas to make your online course website fun and vibrant:
Add interactive challenges to each lesson.
Put up scoreboards at the end of quizzes.
Let them share their progress on social media.
Give out achievement badges and put them on profiles.
Create your website's course community. Alumni can share their ideas.
Ready to get started?
Experience WordPress payment and donation like never before. Try Paymattic now!
Website promotion and marketing
When it comes to digital products, promotion is key. Shake up the community as you kickstart a new website for e-learning.
These are some ways how you can market your online course website:
Send out emails to potential subscribers. This is how you increase your website's reach. As well as organic traffic.
You can find out about online course community groups on social media. Post there about your webpage. Share news that people might find interesting.
As you plan to run a long-term business, embrace SEO (Search Engine Optimization) and blogging. That's how you rank for different Google search keywords.
Website support
Imagine. You've enrolled yourself in an online course. Your live class starts tomorrow. Unfortunately, you got sick and can't attend the class. You want to reschedule. But you are not able to contact anyone. You don't want that for your website.
As you are running a traffic-driven site, you have to solve their pain points.
Build a strong support team around your website. Put on the "Support" sections on the pages. Make the contact process easier as well as interactive. Make sure that your users are getting what they want.
Fix their problems. This is the whole idea behind your website. Solve their troubles. Walk in their shoes.
The bottom line
Whether you are a teacher, lecturer, professional, or entrepreneur, creating an e-learning website opens up whole new windows.
I have shown you how to build an online course website from scratch. From building a website with a CMS to adding payments, I've walked you through each step. Now you can make your own website. And create online courses for free.
Try Paymattic plugin for your e-learning site payment management.
Adios.