Tutor LMS Integration for Paymattic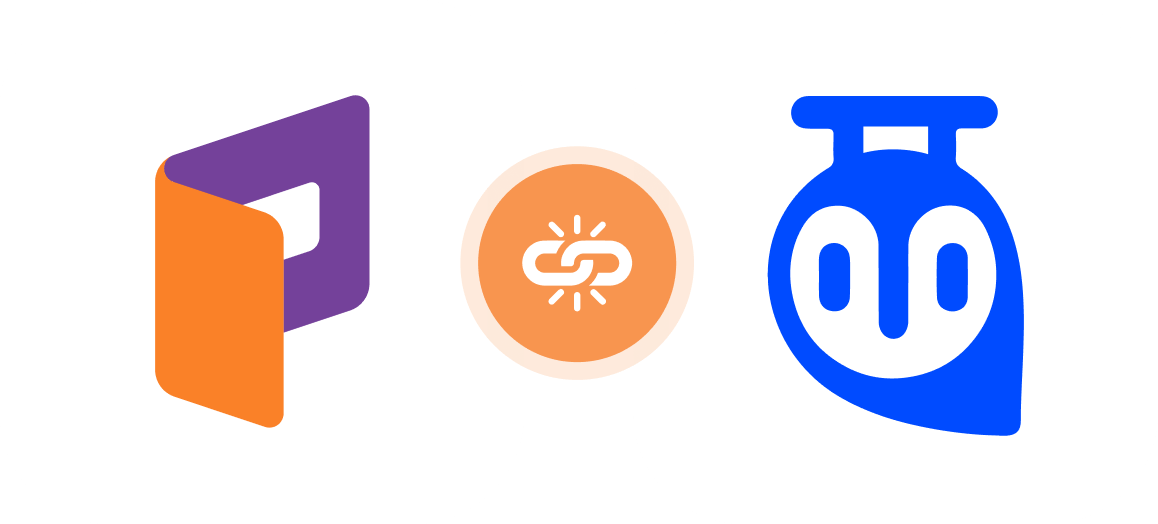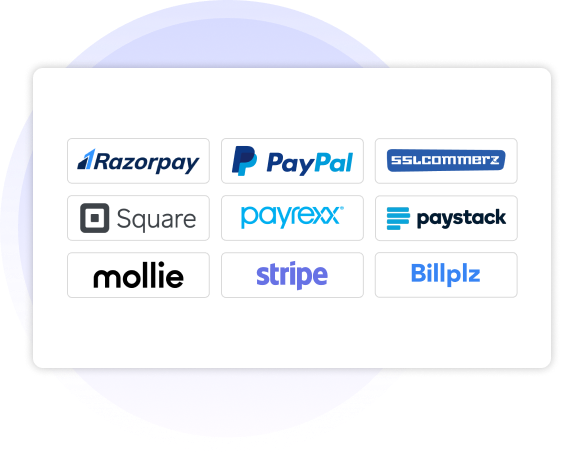 Collect global payment
Register students from anywhere in the world with Paymattic's 135+ currency support. Easily enroll in Tutor LMS courses and distribute course resources & materials without any boundaries.
Customer profiling
View all crucial consumer data like payment history, billing information, Tutor LMS subscription details, customer engagement history, etc. to know your students better.
Advanced reporting dashboard
Total revenue, total customers, individual form performance, revenue breakdown, payment methods – investigate all the vital data and more from a single neatly organized reports dashboard.
Control user actions from a single screen
Unlock LMS features with a single click and experience the simplest UI.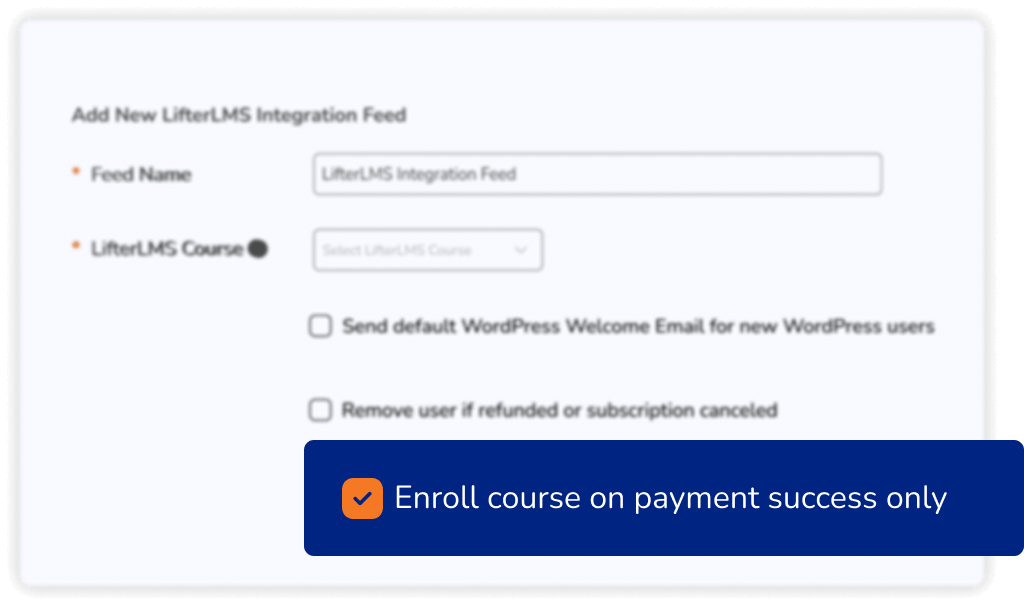 Quick enrollment
With Paymattic's auto-enroll feature, you can now instantly register students into your Tutor LMS courses once the payment is processed. There is a neat checkbox, and you can enable this feature with a single tick.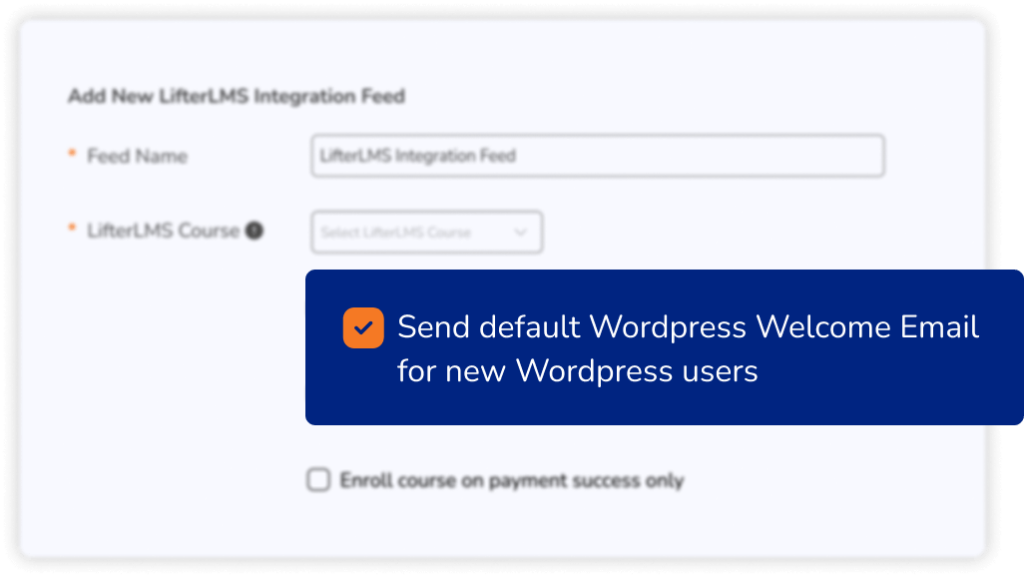 Easy greeting
Send default WordPress welcome emails readily when students register to your course. Configure the email, tick the checkbox, and viola! All your new students will be welcomed into your Tutor LMS courses.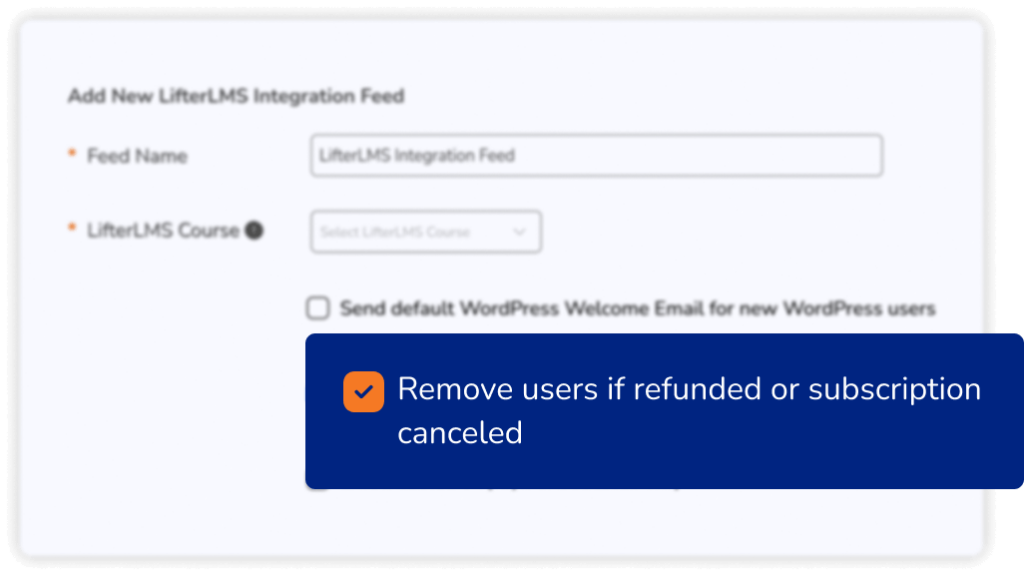 Straightforward cancellation
Enjoy effortless course cancellation with Paymattic. Once the student cancels their Tutor LMS course subscription or asks for a refund, the course will automatically be made inaccessible once their payment is processed.
Flexibility you need to go to the next level
Take your LMS course registration forms to the next level with Paymattic
Direct Bank Transfer
Welcome all students from anywhere in the world, even if all they can offer are bank cheques or cash. Accept offline payments with Paymattic.
Coupons
You can also allow coupons to encourage increased student enrollment and upsell your LMS courses with exciting discounts and coupon codes.
Conditional Logic
Make your course enrollment forms more interactive and smart with intelligent conditional logic, and start enrolling students intuitively.
Accept simple payments with ease
Scale your business, run donation campaigns, or collect registration fees using one-time or subscription payments.
Complete user experience
A WordPress payment and donation plugin that checks all the buttons.

Versatility
Small business, fundraising, eLearning, membership – cater to your individual need.
Value for Money
Payment features, donation, analytics, integration, LMS – all in the same plan.
UI that Talks
Gutenberg style editor, smooth navigation, mobile responsive, zero code – click & enjoy!
Made for Progress
One-stop reports, clean graphs, customer profiles, CSV exports – for deep insights.
Enroll students in 3 quick steps
Affordable WordPress payment solutions
Same payment features and integrations across all plans. Simply choose how long and how much you want to use Paymattic.
Personal
$9.99/Month
$4.99/Month
Best Choice for Individuals
Best value
Agency
$19.99/Month
$9.99/Month
Fit for Small Agencies
Unlimited
$29.99/Month
$19.99/Month
Perfect for Businesses
*Purchase now and unlock up to a 50% discount on the first-year license!
Personal
$349
$299
Best Choice for Individuals
Best value
Agency
$599
$
449
Fit for Small Agencies
Unlimited
$899
$599
Perfect for Businesses
Frequently asked question
Get all the answers before making up your mind
Ready to get started?
Experience WordPress payment and donation like never before. Try Paymattic now!