Top 6 GiveWP Alternatives & Competitors in 2023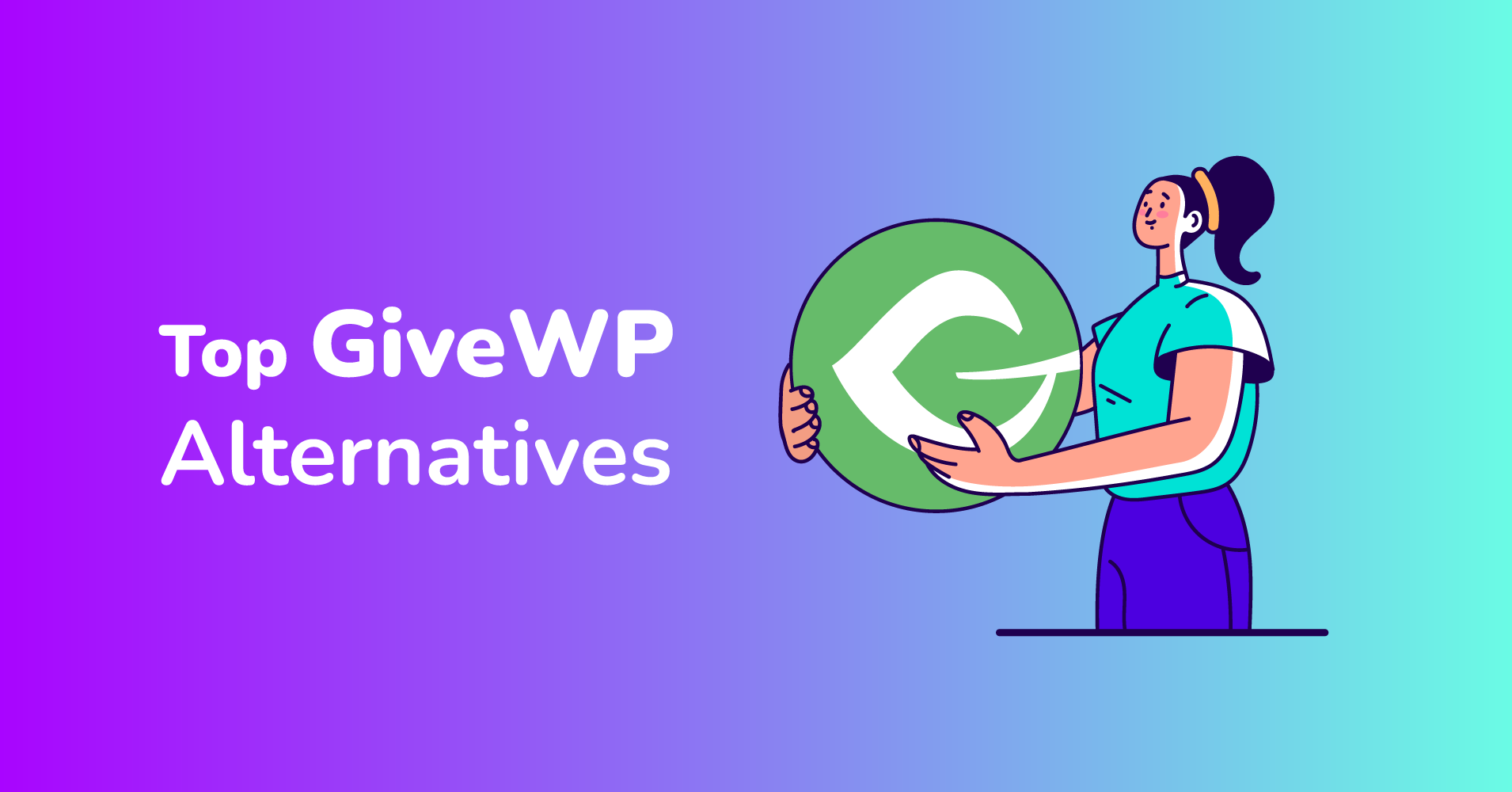 Donations are ultimately the largest source of revenue for charities and non-profit organizations. Internet is the most effective way to raise donations, and the flexibility of WordPress helps to make the perfect platform for creating a dedicated fundraising website.
We believe a perfect WordPress donation plugin is a better option for most WordPress users. GiveWP is one of the good WordPress donation plugins to accept donations and raise funds for your cause.
But this donations plugin is not only the option to collect donations online. We will explore other competing options and alternatives of GiveWP in this article.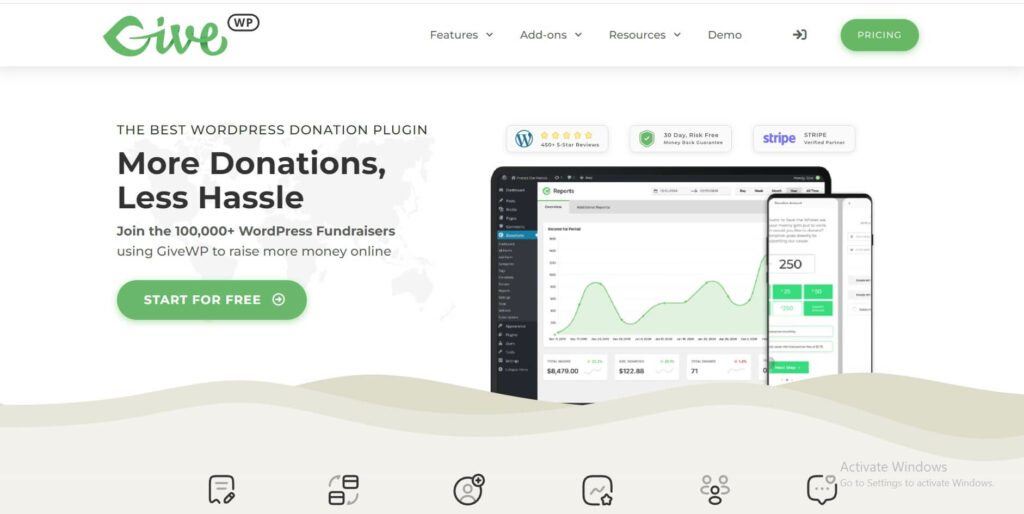 GiveWP is one of the donation software you may be looking for. It's very easy to use. The number of options, integrations, and settings allow you to build the perfect campaigns.
It comes with a wide range of payment gateway, and also you can integrate it with all major email marketing services. With GiveWP, you can send automated messages to your supporter, such as thank-you emails, using email marketing integration.
This full-featured donation plugin helps you to raise funds easily without any hassle. The advantage of GiveWP is it does not collect fees for online transactions.
Also checkout this blog – How Paymattic is better than GiveWP
Why do people need GiveWP alternatives?
GiveWP is obviously a good donation plugin. But it's maybe not suitable for every type of person or organization. The reason must be different for each person because every person and organization has a different purpose for looking at other plugins. We mentioned some reasons below for why people look at GiveWP alternatives:
GiveWP doesn't provide built-in form fields; you must buy from field manager add-ons to customize your form. Which is not affordable for all types of organizations.
Accept stripe and PayPal you have to purchase add-on for other payment gateways.
The Google reCAPTCHA module is unavailable in GiveWP; there is a possibility of spamming with this plugin.
GiveWP basic plan starts from $149, and you can't access all premium add-on unless you upgrade to a pro license. Pro license costs $499 annually.
Top 6 GiveWP alternatives and competitors:
The Fundraising tool is a mostly used technology, and many people are looking for a simple, quick tool with recurring donations, automation, and peer-to-peer fundraising. Here we create a list of solutions that reviewers voted as the best overall alternatives and competitors.
Paymattic is the best WordPress fundraising and payment plugin. This multi-purpose plugin can collect donations and receive payment for services. It can accept one-time and recurring donations both.
There are 35+ input fields available in Paymattic to customize your donations or payment forms. Paymattic comes with a wide range of payment gateways, such as PayPal, Stripe, Payrexx, Square, Mollie, Razorpay, Xendit, Billplz, Paystack, and SSLCOMMERZ.
It also comes with powerful features like a donation progress bar, multi-currency support, donor profile, detailed report, Custom donation amount and many more.
Some of the key fundraising features of Paymattic include:
Recurring donations
Donation progress item with progress bar
Form import-export
70 pre-built form templates
Custom donation amount
Customizable image upload
Integrations with multiple platforms
Individual customer profile
135+ currencies support
Eight payment gateways integration
Detailed reporting and analytics
This premium WordPress donation plugin offers annual and lifetime licenses ranging from $59 to $699. You can easily install this plugin in your dashboard and create donation forms. Then add the forms on any page of your website and start collecting donations online.
Ready to get started?
Experience WordPress payment and donation like never before. Try Paymattic now!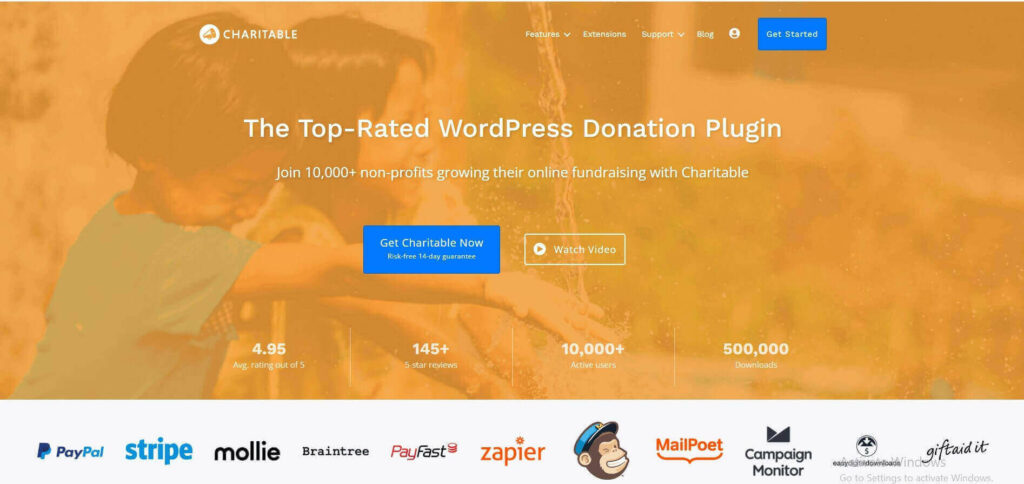 Charitable is the powerful WordPress donation plugin that never charges transaction fees. It was created & launched in 2015 as a feature-rich, affordable WordPress alternative to hosted fundraising platforms. Charitable is the top-rated WordPress donation plugin, with 5-star reviews from 100+ happy users.
Charitable comes with 10 Payment gateway. It is accessible in bank transfers, checks, and offline as well. You can also edit your donations inside the dashboard without any add-ons with a highly secured setup.
You must upgrade this plugin to get premium features like Zapier integration, peer-to-peer fundraising, video support, payment from multiple gateways and interactive maps. Charitable starts from $119 for a single site. However, you can choose other pricing plans based on your requirements.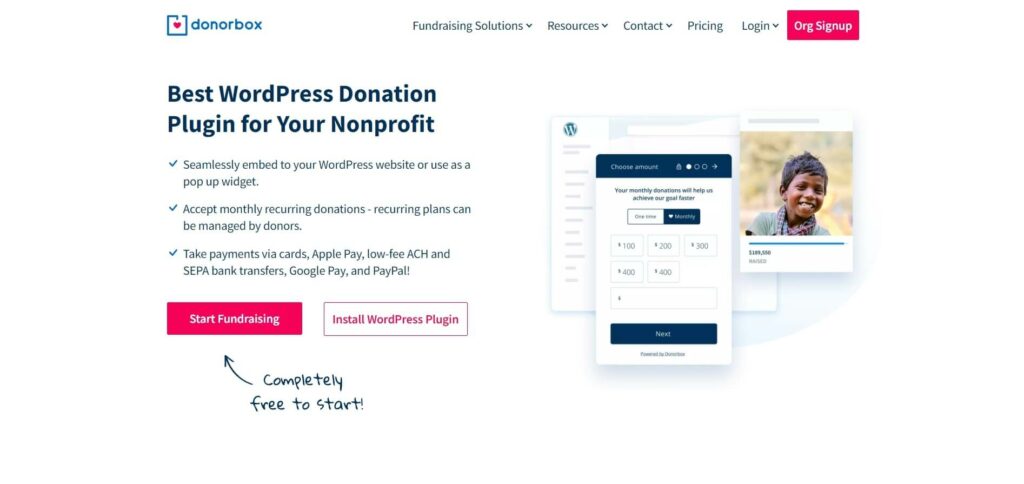 Donorbox is the most powerful WordPress donations plugin. You can set monthly, weekly, or annual recurring donations on Donorbox. To use this service, you need to create a Donorbox account. Then you can install Donorbox on your website and display the form using the form shortcode.
Donor box allows you to accept payments by credit cards as well as with some popular payment methods. It has some excellent features like a Goal meter, multi-currency support, donor profile, Donation pop-up forms, complete donor management and many more.
You can collect free donations upto $ 1,000 per month; you have to pay a 1.5% platform fee for other amounts. Donorbox also charges separately for email marketing and CRM integrations.
This plugin is good but we can not recommend it at all because of its pricing. Its price range is not friendly for all kinds of non-profits.
Subscribe to Our Newsletter
Join the crowd for more promotional offers, product updates, fundraising tips and tricks.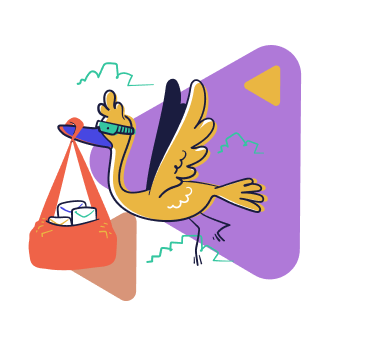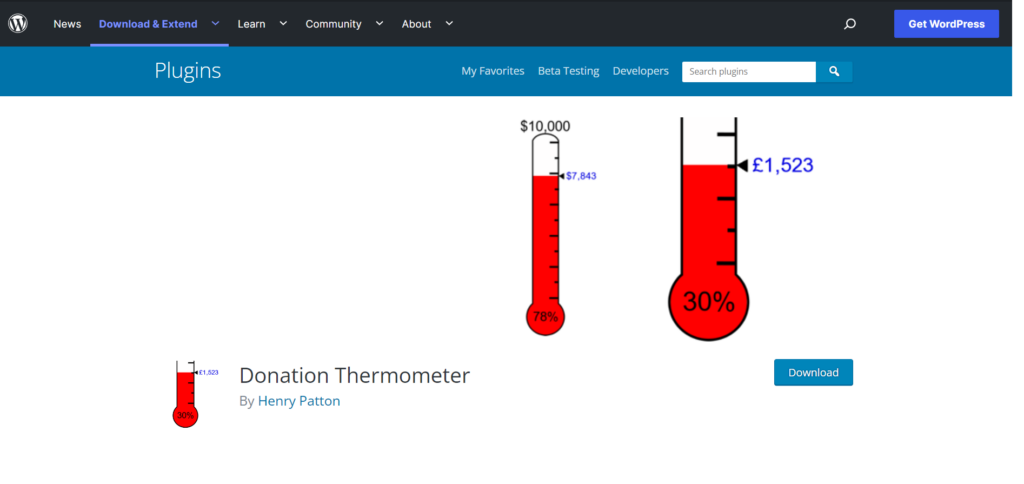 Donation Thermometer is an excellent WordPress donation plugin. This plugin doesn't collect donations directly; It is mainly used as a thermometer-style parameter to show the collected funds and your target amount.
This thermometer encourages your donors to donate to your cause. It also helps the organizer to know how much they are closer to their goal. Simply connect this plugin with your donation plugin, and you can notice the automatically changed value of the thermometers with the progress of your donation goal.
You can customize this plugin with text, currency, meter size, and more. You can display this thermometer using a shortcode on your website and page.
Seamless Donations is a simple and free WordPress donation plugin. It is very easy to use and suitable for small websites. By this, you can collect and manage donations within the WordPress dashboard.
You can accept one-time or recurring donations with Seamless Donations. This plugin works with Paypal and stripe payment gateway, so people can easily make payments with their account or credit cards.
Seamless Donations also sells a few add-ons, such as Thank you enhance, which lets you set up a custom thank you page. You can purchase paid add-ons for other premium features and donation forms at $19.95 per site.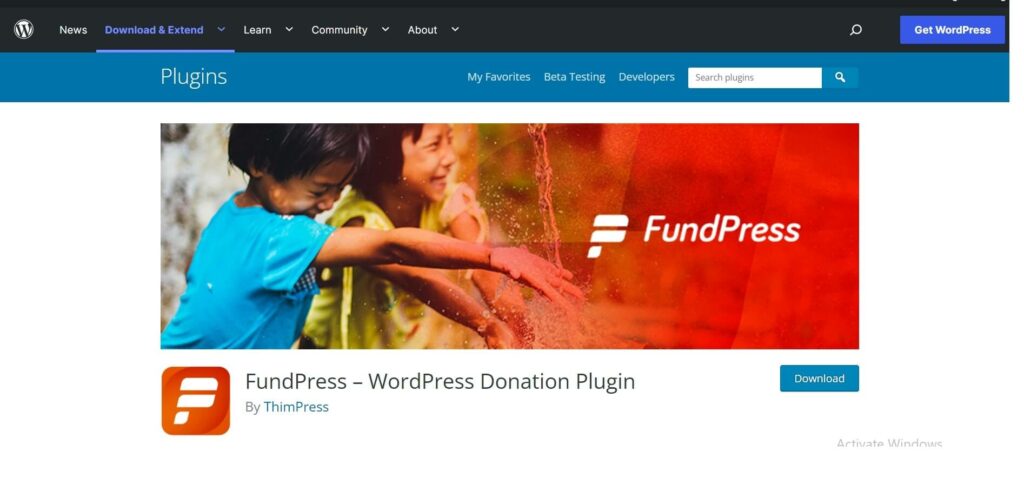 FundPress is an all-in-one WordPress donation plugin that helps you create donation and crowdfunding campaigns on your website. With this, you can make a platform to find the resources and support you need to make your ideas come true.
FundPress is perfect for charity and nonprofit organizations, donation websites, and especially for websites with fundraising projects. Because it is easy to use and doesn't need to know technical knowledge to use.
It supports multiple payment gateways such as PayPal, Stripe, and AuthorizeNet and gives you the flexibility needed to run a donation website.
As it is a free donation plugin, anyone who just needs a basic feature for fundraising can use it.
Final Words
GiveWP is obviously good for any fundraising campaign, but many key features are only available in their premium version. The plugin we mentioned in this article is best for collecting donations online, but deciding which one can fulfill all of your needs is up to you.
But here, we can suggest that if you are a beginner and want a plugin that comes with advanced features and is simple to use, then you can choose Paymattic. Because Paymattic is a full-featured plugin, the price range is suitable for all users.
You don't need to make decision-based on our words; try Paymattic Pro by yourself. You must appriciate it.