Slack is a communication tool that provides a single platform for messaging, tools, and files. It is an instant messaging system with a wide range of add-ons for other workplace tools. Integrating Slack with Paymattic allows you to get real-time notifications on your Slack channel when a new submission is made.
You can integrate Slack with the free version of Paymattic. Let's see how to integrate Slack with Paymattic.
First, go to the Paymattic → Integrations from your WordPress admin dashboard & then Enable Slack from Paymattic Modules.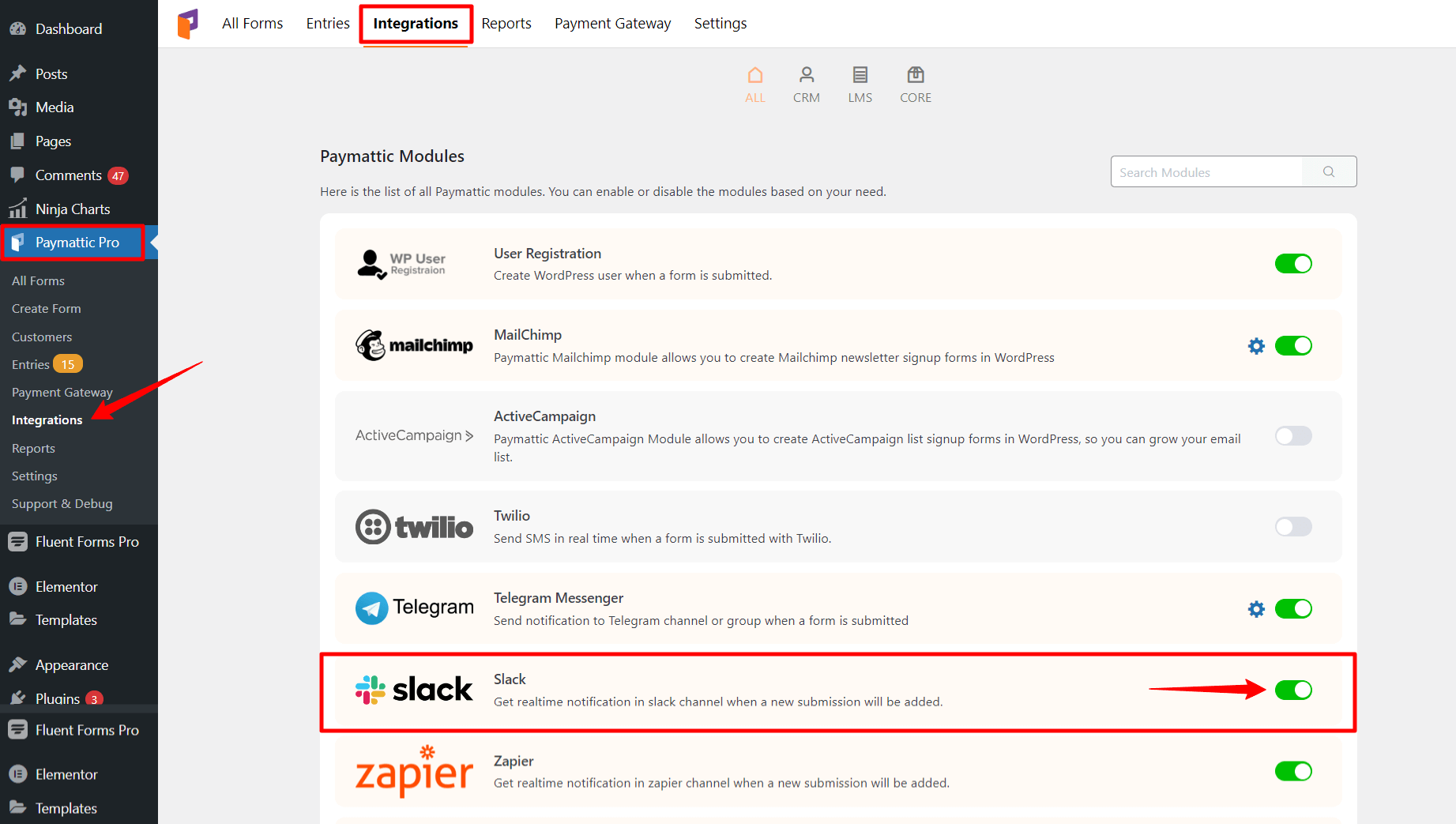 Create a new form or select the form you want to integrate slack with.
Click on the Settings option right below the form name.

Select the Slack tab from the left sidebar.
Toggle on the Integrate Slack button.
Fill in your Webhook URL.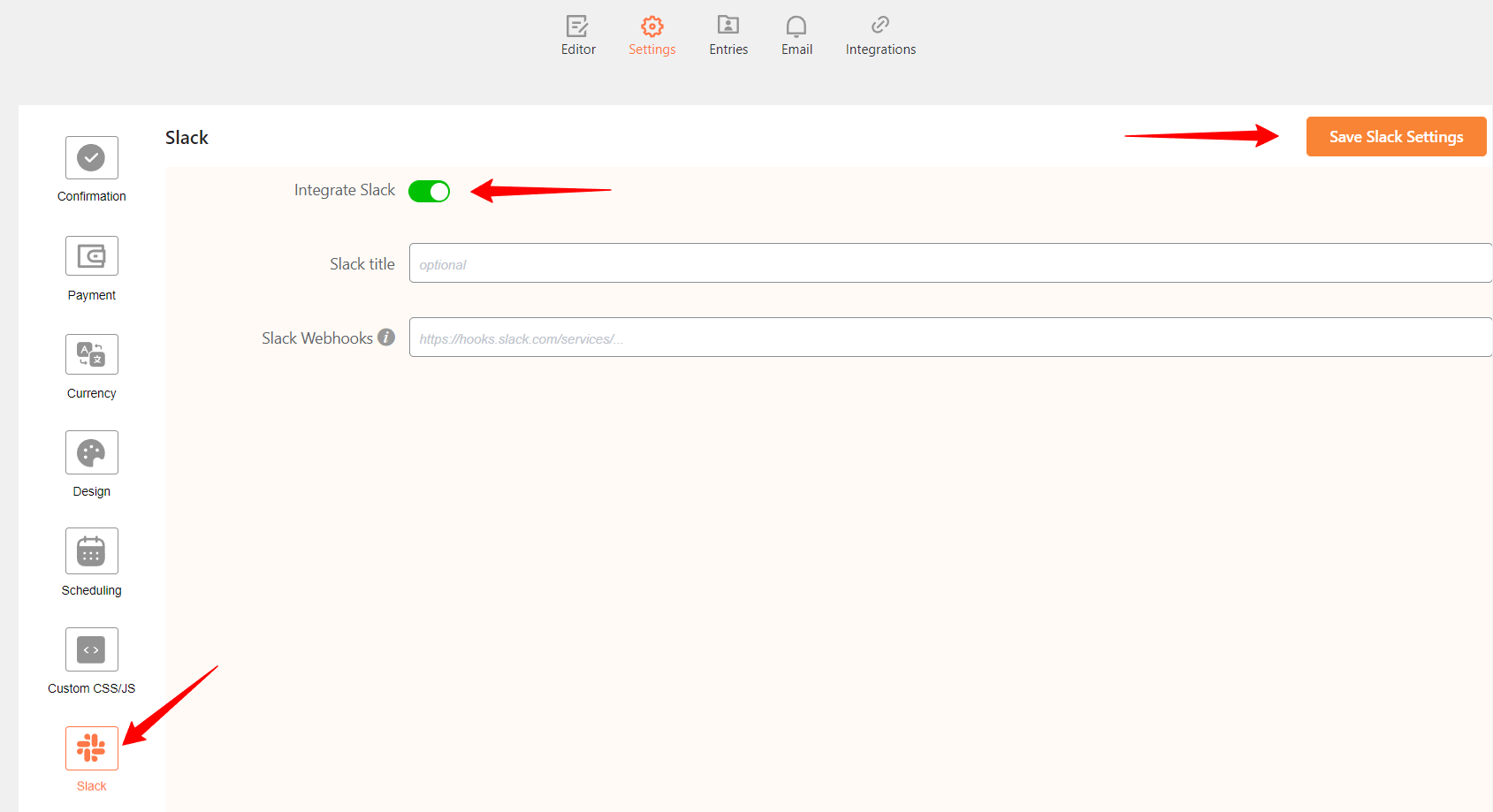 If you do not have any Webhook configured, you have to create an app on your Slack channel.
To create an app, go to the Slack API page and click on the "Create An App" button.

Put your App name in the pop-up and select the workspace where you want to develop the app.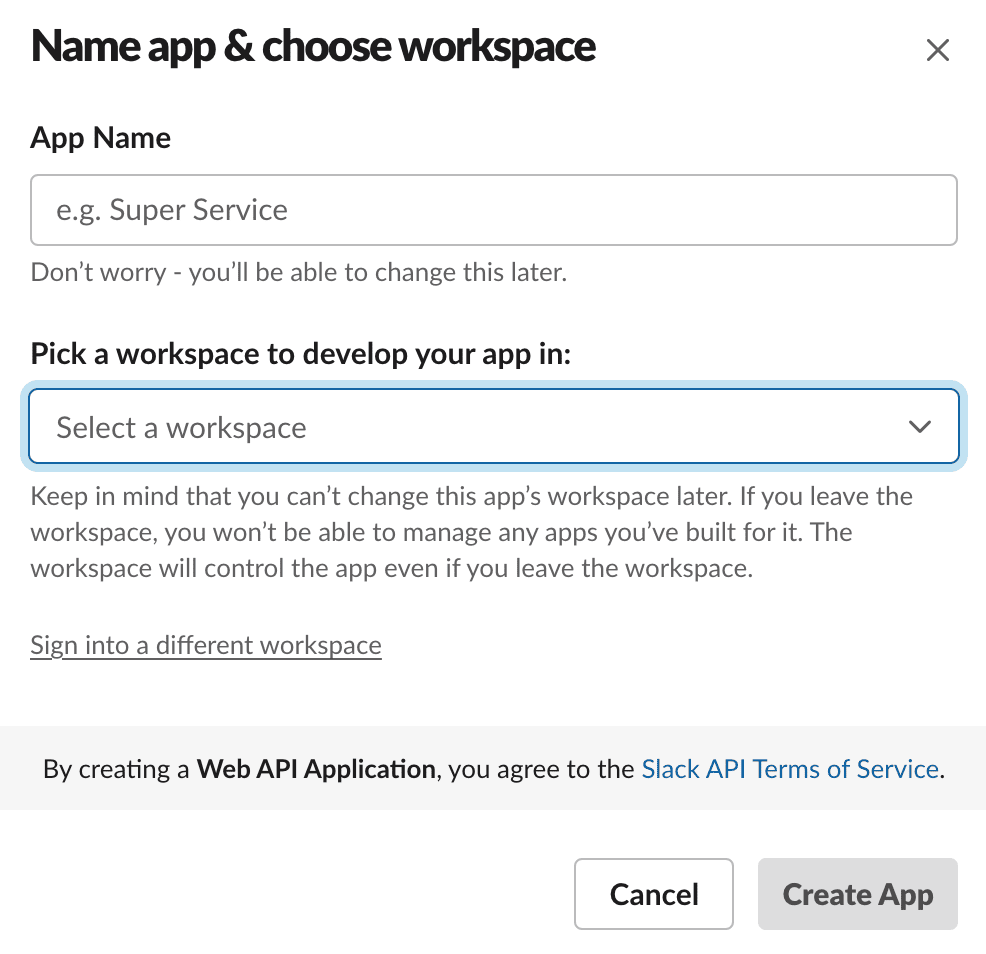 Next, go to Add features and functionality section.
Click on the Incoming Webhooks button.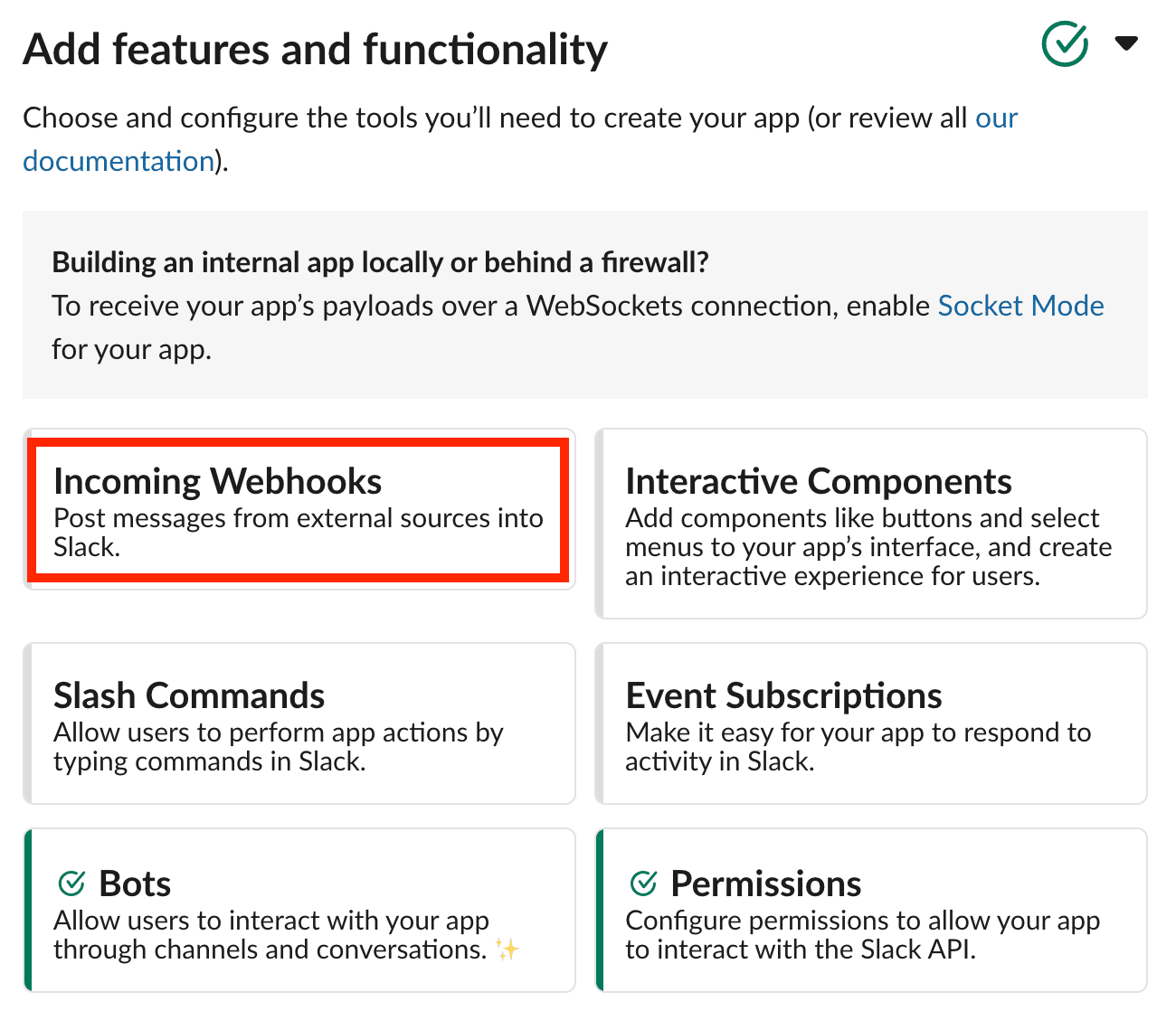 Turn on the Incoming Webhook switch.
Now, click on the Add New Webhook to Workspace button.
Select the channel where your form's JSON payload will be posted and authorize it.

Head back to your WordPress dashboard and paste the Webhook URL in the Form Settings → Slack tab.
Save your settings and do a test submission before launching.
Once the integration is successful you will receive notifications in your selected channel every time a new form is submitted.