How to Integrate Paystack Payment Gateway with Paymattic?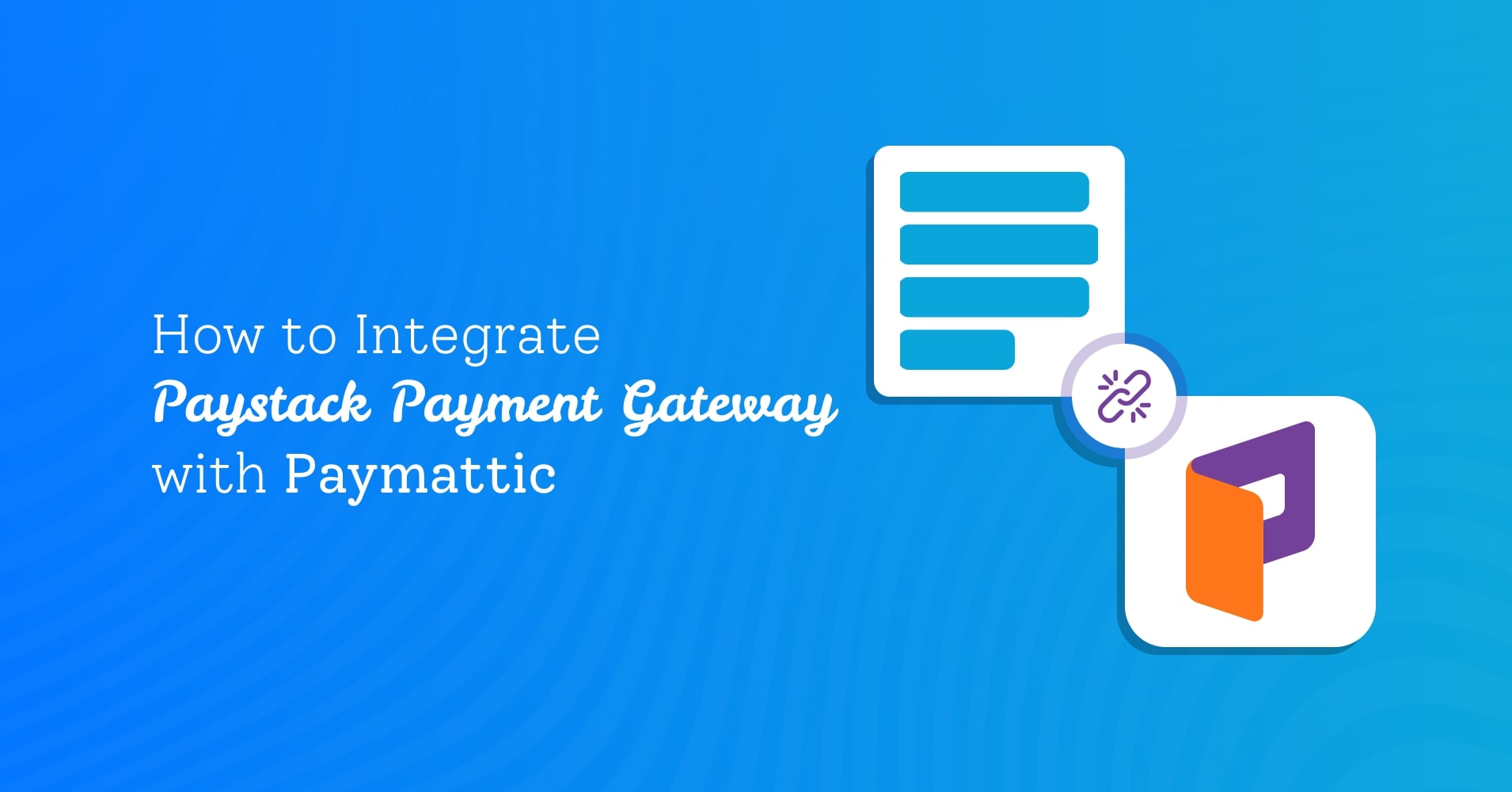 Paystack is very popular payment gateway in African region that offers a fast and secure payment processing facility. It accepts card payments, bank accounts, bank transfers, USSD, Apple Pay, Visa QR, Mobile Money, and POS.
Paystack payment gateway – advantages
Paystack integration is a premium feature of Paymattic WordPress payment plugin. Upgrade to the pro version to integrate Paystack with Paymattic. However, you will get Stripe payment gateway with the free version. On top of that, you can get PayPal, Square, Payrexx, Mollie, Razorpay, Xendit, and SSLCOMMERZ with the pro version. Some core benefits of the Paystack payment gateway are- 
Instant payment processing
No integration and maintenance fee
PCI-DSS-certified system
Automated fraud monitoring
Collect one-time and recurring payments from your app or website
24/7 customer support
Paymattic is an excellent WordPress payment and fundraising plugin for online donation and payments collection. Its beginner friendly and user-centric design allows you to quickly create payment forms with a few clicks. This multi-purpose plugin accepts payment for goods and services as well as donations.
Paymattic provides 35+ fully customizable input fields to help you create the perfect WordPress payment and donation form. Every feature is intended to improve the effectiveness of your payment form.
Paymattic comes with 70 pre-built form templates that lets you create forms with ease. Besides, you will get plenty of integrations including FluentCRM, Slack, LifterLMS, LearnDash, TutorLMS and many more.
Ready to get started?
Experience WordPress payment and donation like never before. Try Paymattic now!
Integrate Paystack payment gateway with Paymattic
It is very simple to integrate Paystack in WordPress with Paymattic payment plugin. Let's learn how you can set up Paystack payment gateway with Paymattic.
[Note : Paystack integration is a pro feature of Paymattic. You must purchase the premium version licence to use Paystack with Paymattic]
To start, go to Paymattic (Pro) > Payment Gateway from your WordPress dashboard.
Next, Click on the Paystack from the left navigation bar.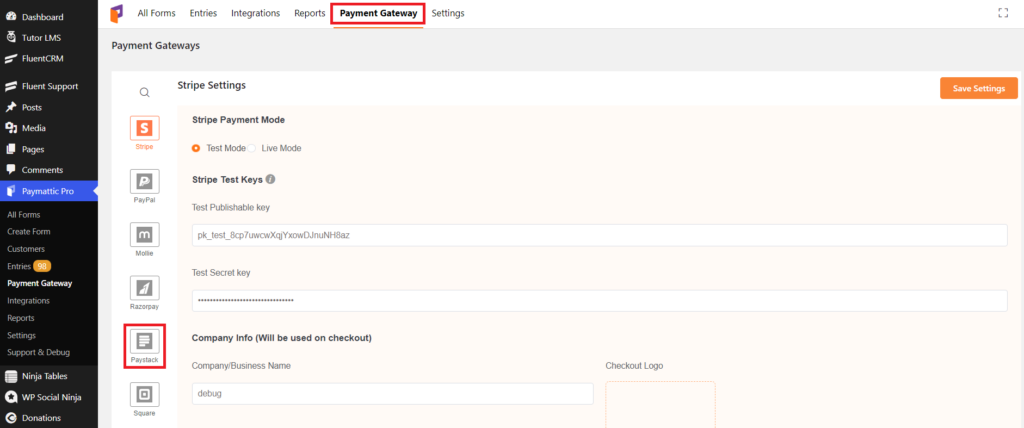 After that, it will ask you to select the Test Mode or Live Mode. Select the test mode if you want test some transactions before accepting genuine payments. Select the live mode when you are done with all types of testing and ready to collect live payments.
Also check out this simple guide to Stripe payment gateway integration with Paymattic
Now, you will be asked to put an API key and API secret key to make the integration work for Paymattic. To avail these API keys log in to your Paystack account.
Aftre you log in to your Paystack account go to Settings > API Keys and Webhook section.
Copy the Test Secret Key and Test Public Key. ( Copy the Live Keys in the same process)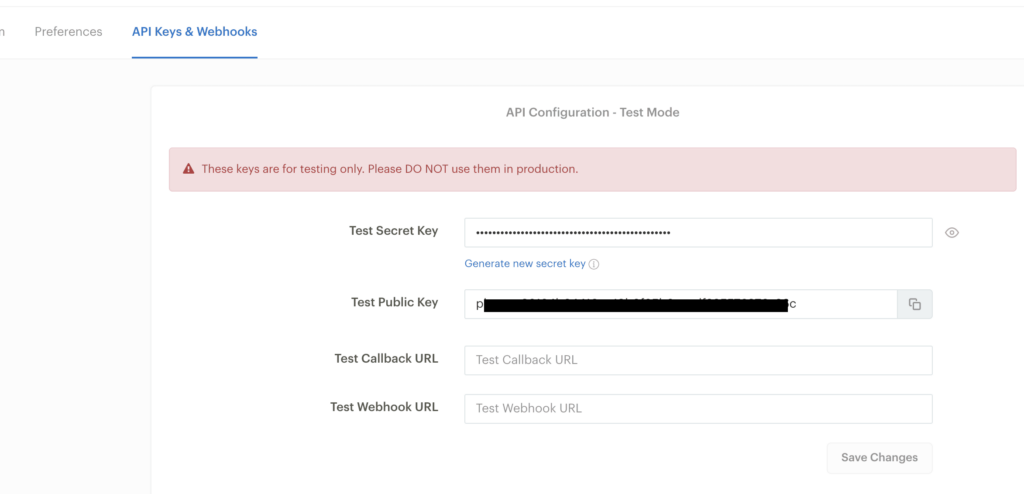 Next, turn back to your WordPress dashboard and go to Paymattic (Pro) > Payment Gateway > Paystack.
Paste the Test Public Key and Test Secret Key in the particular field.
After doing so, click on the Save Settings button.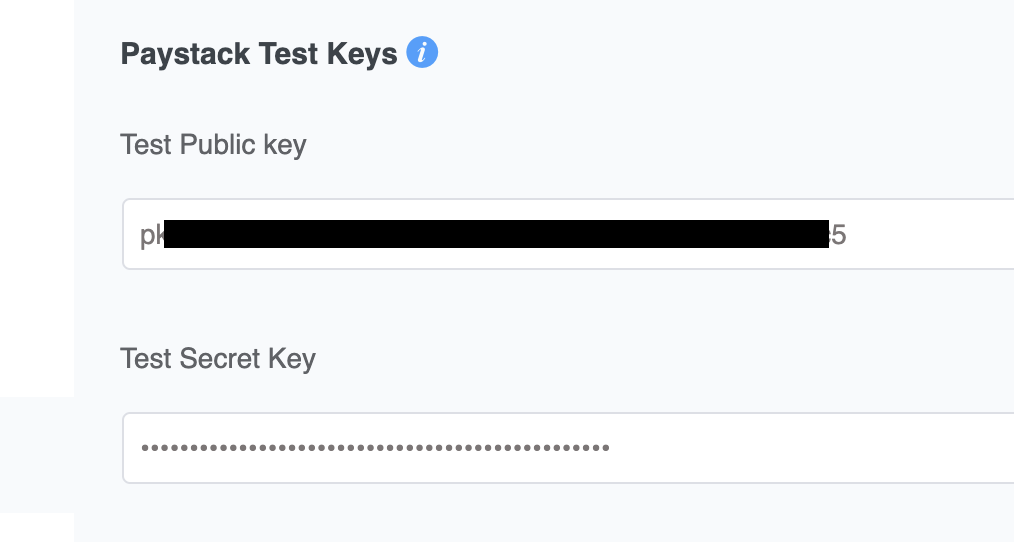 You are all done! You have successfully integrated Paystack with Paymattic. Now, create a new form and add Paystack payment gateway with your form and start collecting payments.

You can try other payment gateway integration with Paymattic such as Stripe, PayPal, Mollie, Razorpay, Square and more.
You can also use Paymattic with various learning management systems such as LifterLMS, LearnDash and TutorLMS. And do not forget to leave your valuable feedback in the comment below.