You can easily integrate the SSLCOMMERZ payment gateway with Paymattic. SSLCOMMERZ is the Bangladesh-based largest payment gateway, and aggregator. It offers 30+ payment options including all types of debit cards, credit cards, prepaid cards, mobile banking, E-Wallets, and EMI. Today this article will guide you through integrating SSLCOMMERZ with Paymattic.
Note that SSLCOMMERZ is a pro feature by Paymattic. Please, upgrade to the pro version of Paymattic to use SSLCOMMERZ.
First, go to Paymattic(Pro) → Payment Gateway from your WordPress dashboard.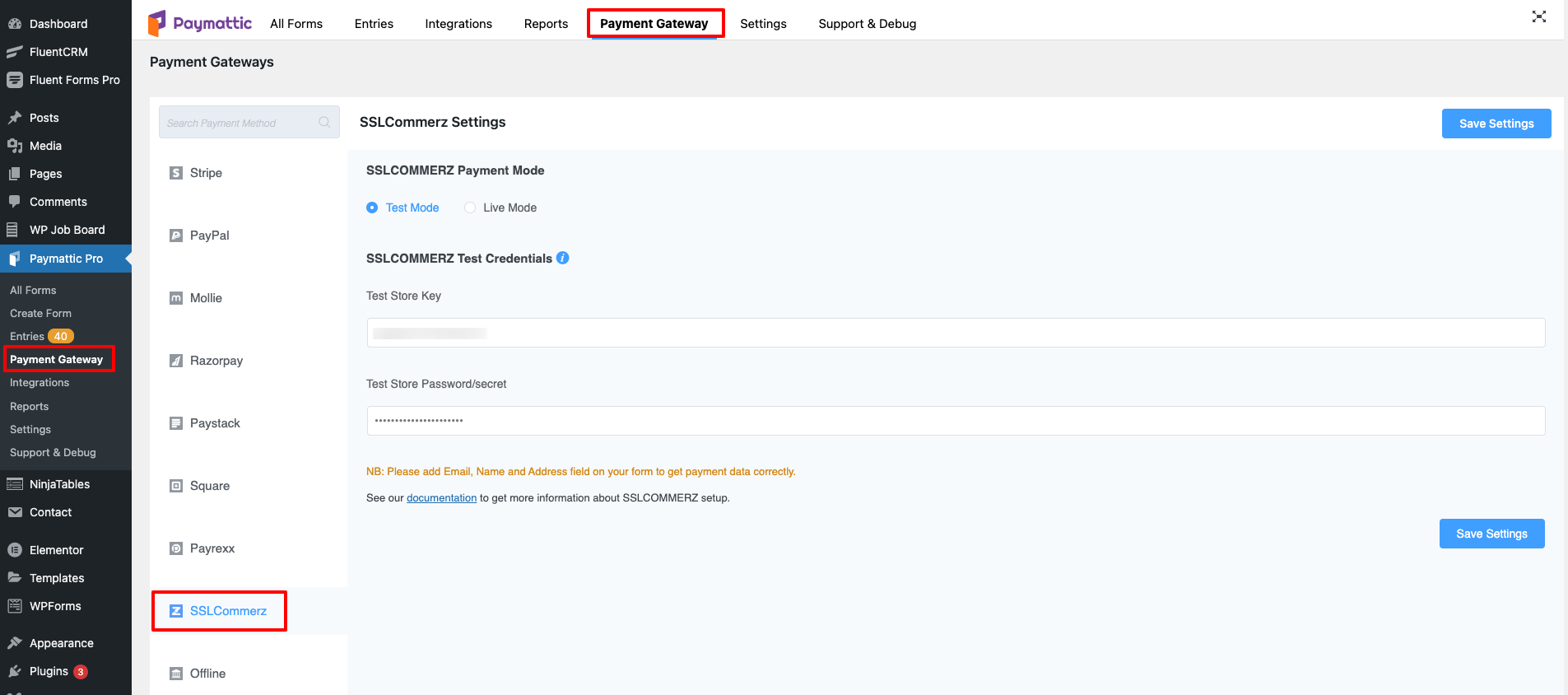 Now, Click on SSLCOMMERZ from the left navigation bar.
Next, you need to select a payment mode between Test Mode and Live Mode. For demonstration purposes, I am choosing the Test Mode here. Note that, the Live Mode can be activated in the same way as the Test Mode is set up.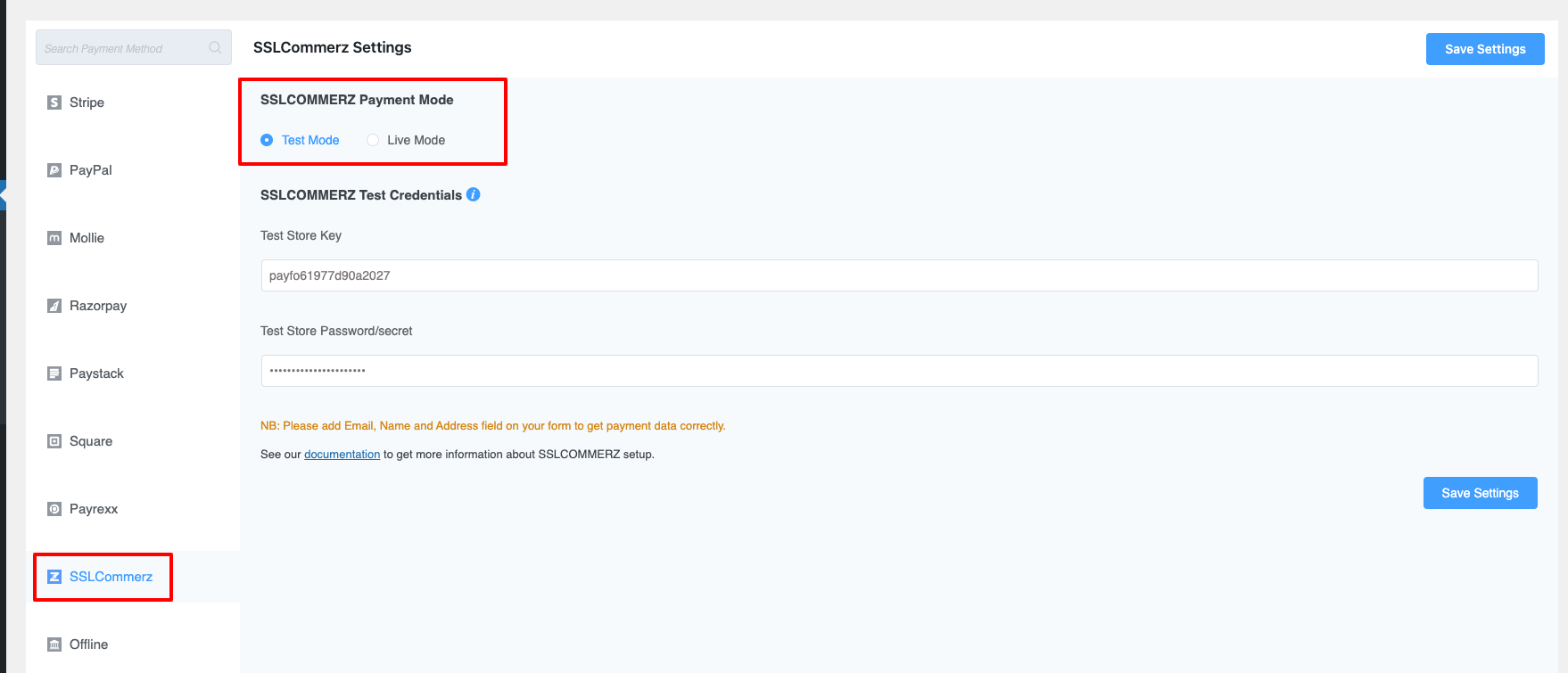 Next, You will require a Store Key and Store Password/Secret to integrate SSLCOMMERZ with Paymattic. Open a merchant account with SSLCOMMERZ to get your Store Key and Store Password/Secret. SSLCOMMERZ will assign a manager to support you with your required keys and password.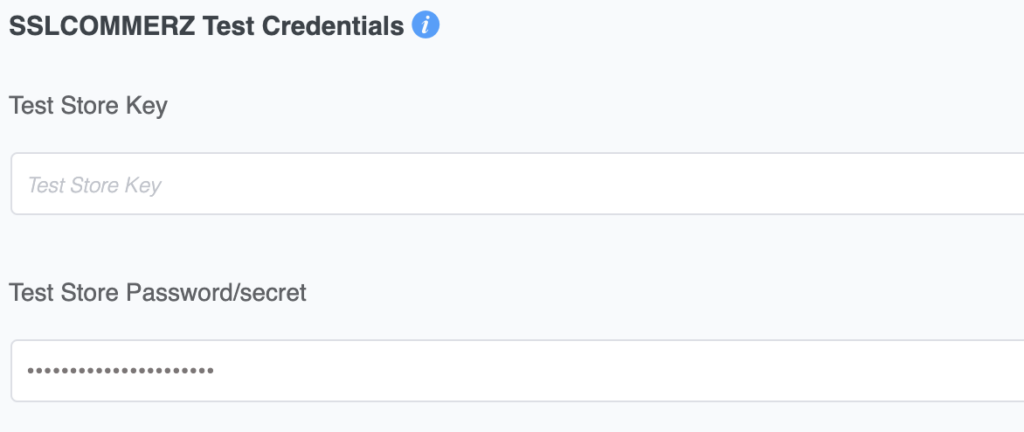 Contact the SSLCOMMERZ manager manually through the official channel to get your Store Key and Store Password/Secret.
Insert your Store Key and Store Password/Secret into the respective field from Paymattic(Pro) → Settings → Payments → SSLCOMMERZ.
In the end, click on the Save Settings button to finalize the setup.
Now, you are all set to collect payment from your website through SSLCOMMERZ. Create a new form and add your desired fields from the right navigation panel. On the Payment Method field, click on the SSLCOMMERZ payment gateway option to let your users pay through this payment method.