FluentCRM is a WordPress-based Self-Hosted Email Marketing Automation plugin. Integrating FluentCRM with Paymattic lets you add new prospects to your FluentCRM contact list when a form is submitted.
You can integrate FluentCRM with the free version of Paymattic. Just follow along with this easy guide to learn how you can integrate FluentCRM with Paymattic.
At the start, go to Paymattic → Integration from your WordPress dashboard left sidebar and enable the FluentCRM module in Paymattic.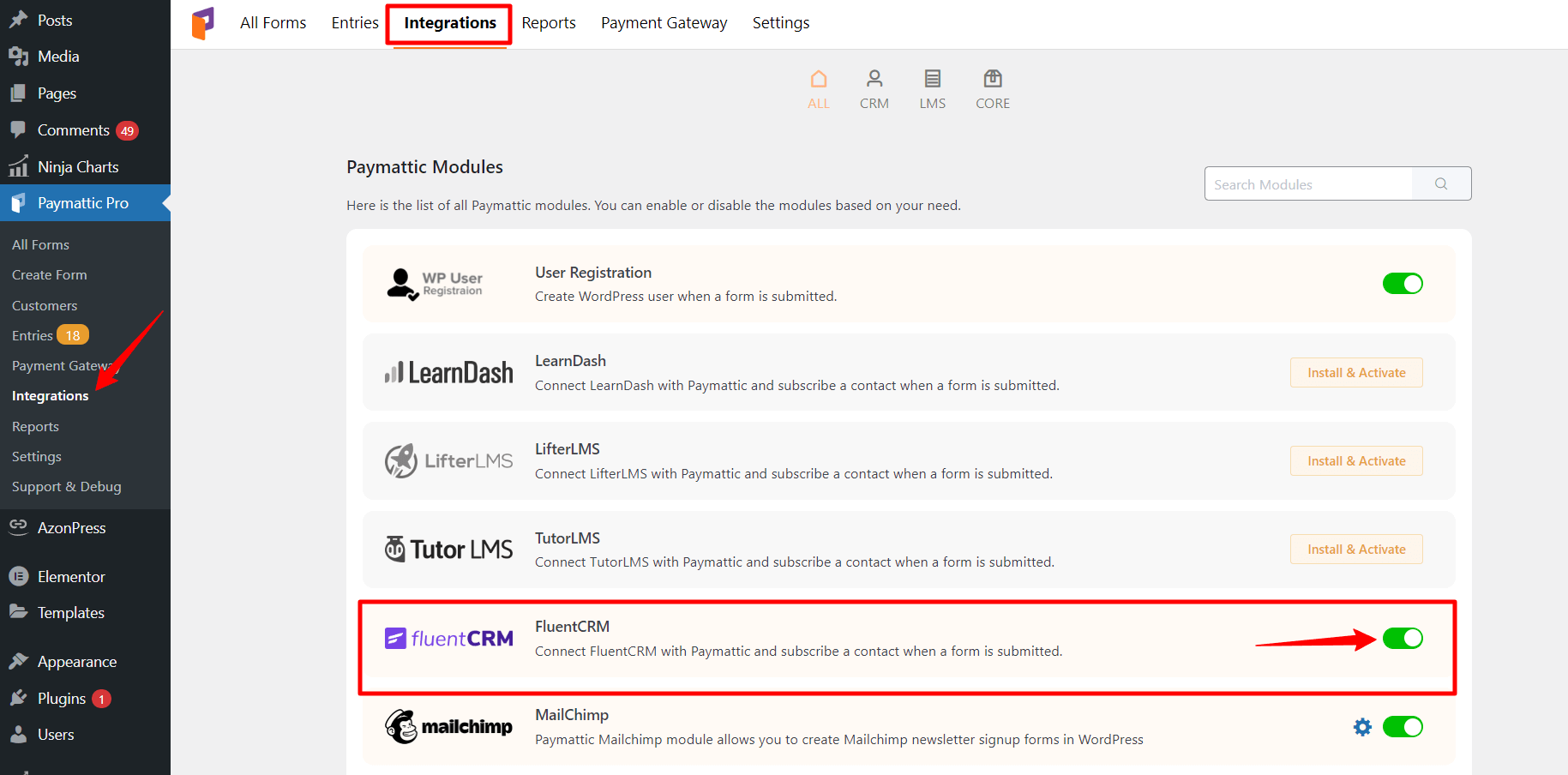 Next, you can create a new form or use an existing form.
Here, I am using an existing form for demonstration purposes.
Go to Paymattic → All Forms and select an existing form.
Now, click on the Edit link right below the form name.

Then, click on the Form Integrations tab from the top bar.
Then click the Add New Integration button; here, you will find the FluentCRM Integration option from the dropdown. Select this integration option.

Now, the FluentCRM Integration Feed page will open up to configure various options.
Put the name of your FluentCRM Integration Feed in the Feed Name field.
From the FluentCRM List dropdown option, select a list which you want to add your contacts.
Associate your FluentCRM fields to the appropriate Form Fields using the Primary Fields option. Choose your Contact Tags from the dropdown menu.
You can opt for some additional options such as Enable Dynamic Tag Selection, Skip if the contact already exists in FluentCRM & Enable Double Optin for new contacts.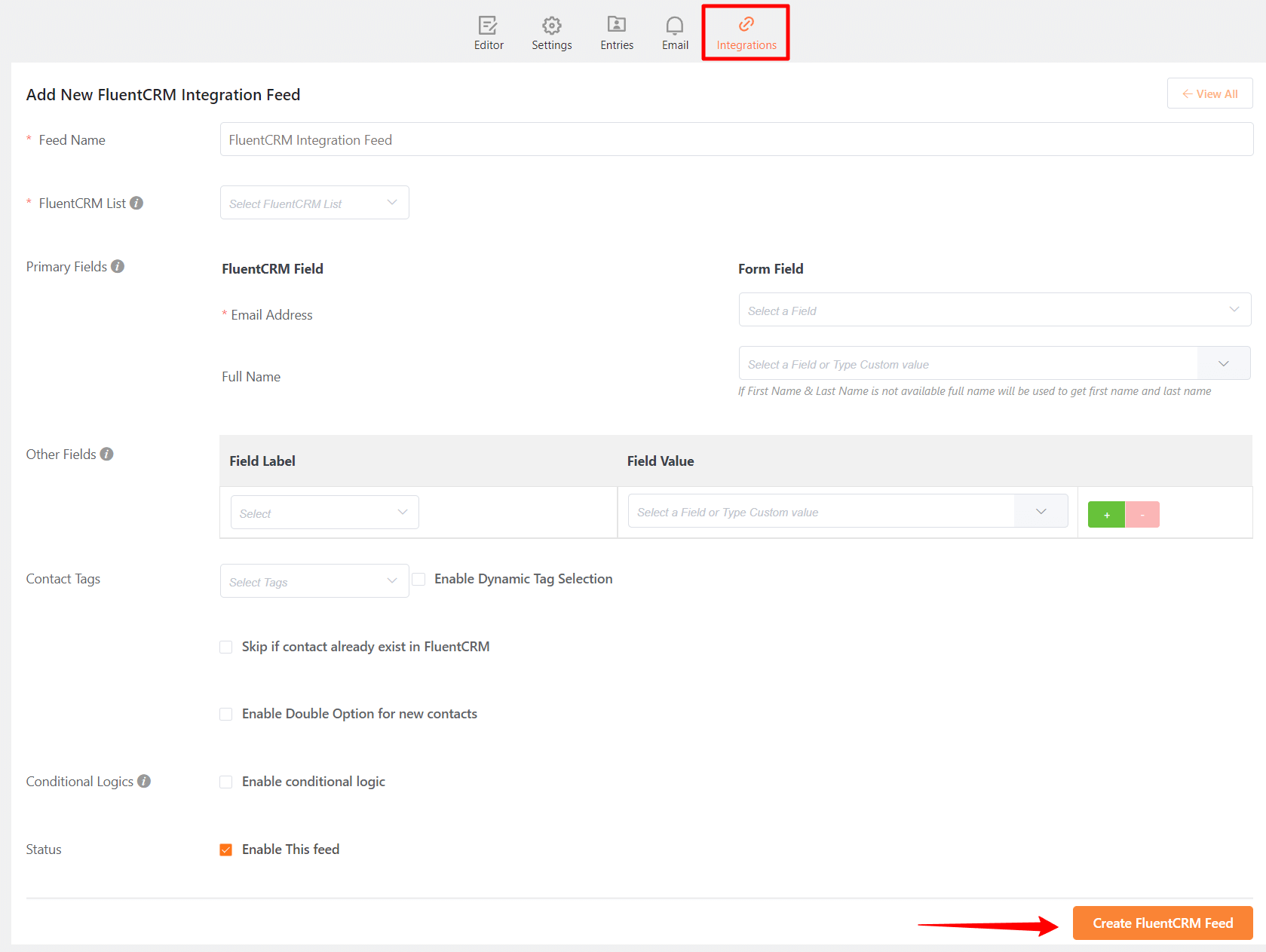 Allow FluentCRM integration conditionally based on your submission values using Conditional Logic.
At last, check the Enable This Feed option and click on the Create FluentCRM Feed button.
When the integration is successful, new contacts will be automatically saved to your FluentCRM contact list when a new form is submitted.