WP EasyPay vs Paymattic – The Best WordPress Payment Plugin Comparison [2023]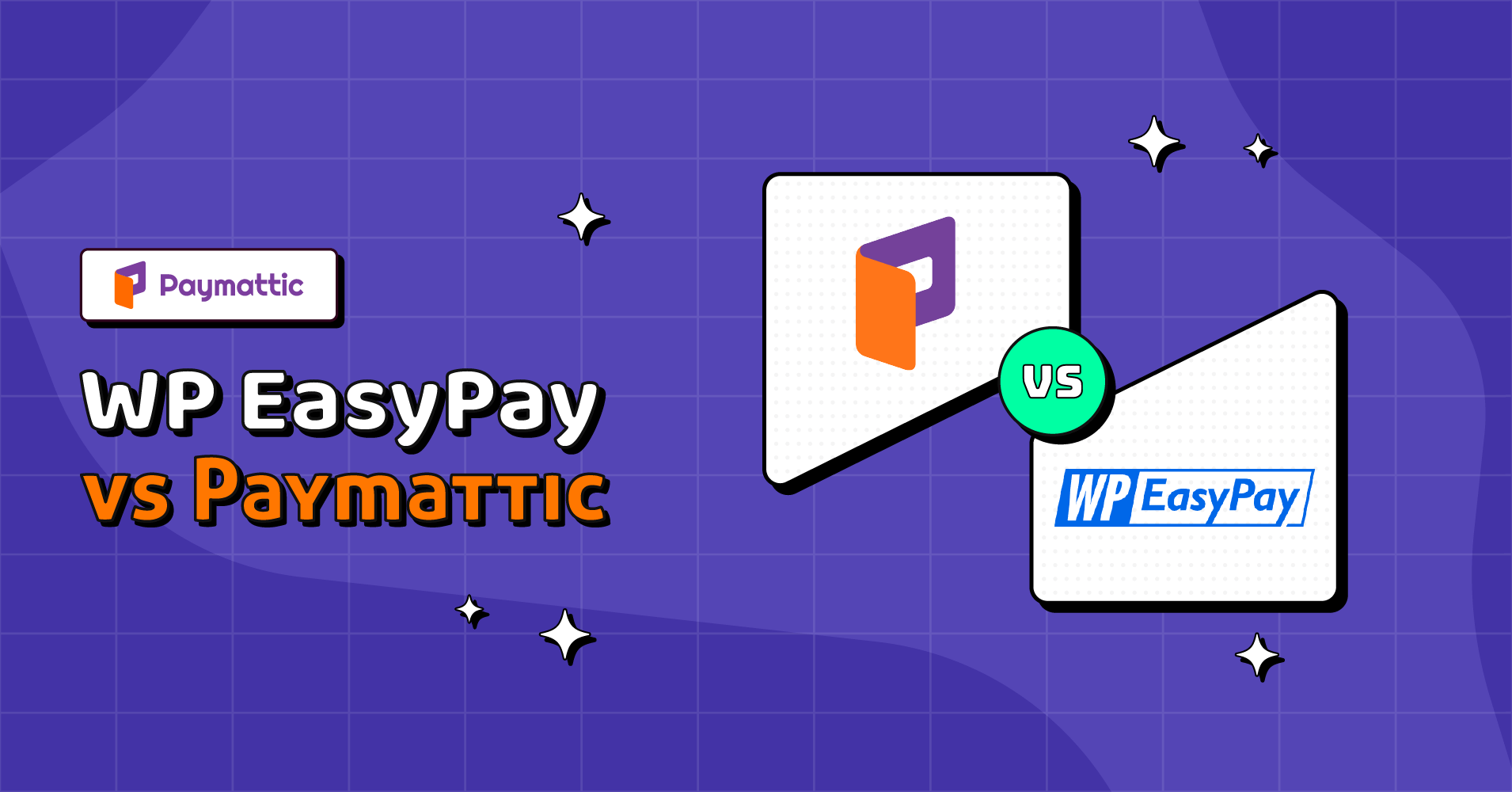 Do you know more than 2 billion people are predicted to shop online by the end of 2022? That means one in every four people around you uses at least one payment method for online shopping.
With the sharp rise in eCommerce and online businesses, folks are moving toward digital payment solutions. If you are a WordPress user, a payment plugin is a must for your online business.
WP EasyPay and Paymattic are two well-known WordPress payment plugins for all types of online businesses. In this blog, we will compare WP EasyPay vs Paymattic side by side to help you pick the right payment plugin for your WordPress eCommerce website.
Why do you need a WordPress payment plugin?
The ultimate goal of your website is to sell your products and to bring money to your enterprise from your customers. So, you need a payment gateway to transfer payments from a customer's account to your website successfully.
A customer goes through a series of phases that result in a successful checkout. The final and most important step to convert your customer is accepting payments online. All your efforts may come to naught if your customer faces a problem with online payment processing. Chances are they will abandon your cart if the payment method is too complex or limiting.
In WordPress, the best way to build a frictionless payment system is to install a WordPress payment plugin. Other than ensuring smooth payment processing, a WordPress payment plugin can offer you more. Secured transactions, payment form building, taking subscription payments – all you can do with a WordPress payment plugin.
Subscribe to Our Newsletter
Join the crowd for more promotional offers, product updates, fundraising tips and tricks.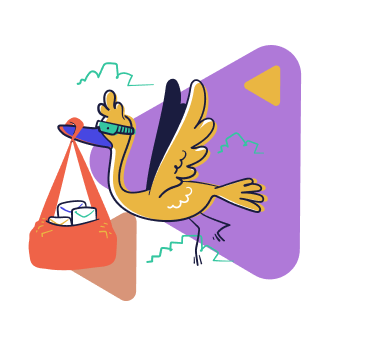 WP EasyPay – Square plugin for WordPress
WP EasyPay is a fast and lite-weight WordPress payment plugin designed to accept online payments through the Square payment gateway. You can instantly receive online credit card payments with WP EasyPay.
It is a premium plugin that comes with a form builder, subscription payment, Mailchimp integration, customer authentication and Google ReCAPTCHA features. It supports major digital payment options such as Apple Pay, Google Pay, After Pay, ACH Payments and Cash App.
You can perform all the basic payment functionalities with this WordPress payment plugin but it has some limitations. If you want some advanced features, you need to look for other alternatives. Besides, this plugin is limited to only the Square payment gateway. You can not accept payments with multiple payment gateways with WP EasyPay.
Paymattic – Best WordPress payment plugin
Paymattic is the ultimate WordPress payment plugin for smooth online payments for your WordPress website. It supports 10 major payment gateways, including Stripe, PayPal, Square, Mollie, Zendit and more!
You can accept payments directly to your website in Paymattic. Apart from this, you can create payment and donation forms and integrate with multiple platforms such as Mailchimp, Telegram, FluentCRM, Slack, Google Sheets, LMS and many more.
So, if you are looking for a plugin that offers both form and payment features, then Paymattic is the perfect payment plugin for you.
Some other exciting features of Paymattic are –
Subscription payments
10 payment gateways
Donation progress item with progress bar
70+ pre-built form templates
Custom donation amount
Customizable image upload
LMS integration
135+ currencies support
Form import-export
Detailed reporting and analytics
Ready to get started?
Experience WordPress payment and donation like never before. Try Paymattic now!
WP EasyPay vs Paymattic – Comparison
Let's take a closer look into these two WordPress payment plugins and decide which one is the best for your WordPress website. In this blog, we are going to discuss WP EasyPay vs Paymattic.
Let's go!
Custom form builder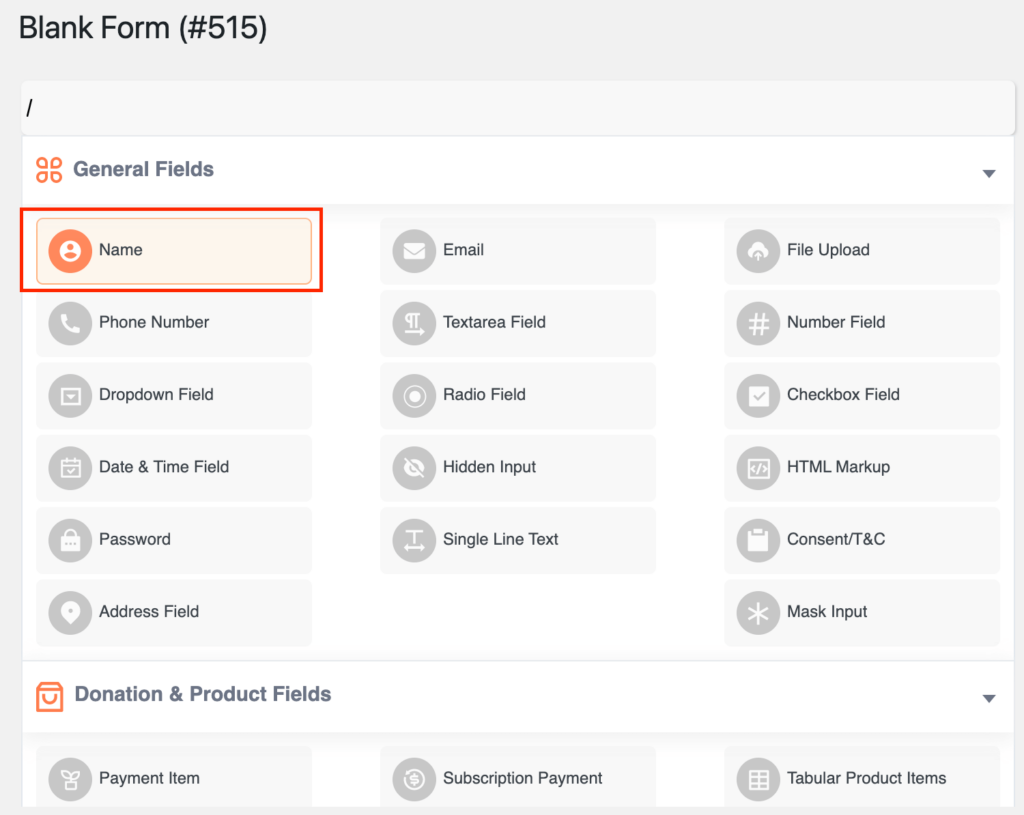 Paymattic offers 35+ custom form fields with its advanced editor. You can add all fields simply to the form with just a single click, like Gutenberg editor. The available form fields with the free version include name, email, file upload, phone number, address, single-line text, text area field etc. These fields help you get insightful customer data, contact information, coupon-related data, subscription payment and many more.
WP EasyPay offers only 13 custom form fields with the pro version. Unlike Paymattic, it is not fully customizable as the first name, last name and email field appears in the form by default. You can not edit or delete these 3 default fields in the form. So, if you want to build a full-fledged payment form with tonnes of fields, then WP EasyPay may not be the right choice for you
Payment methods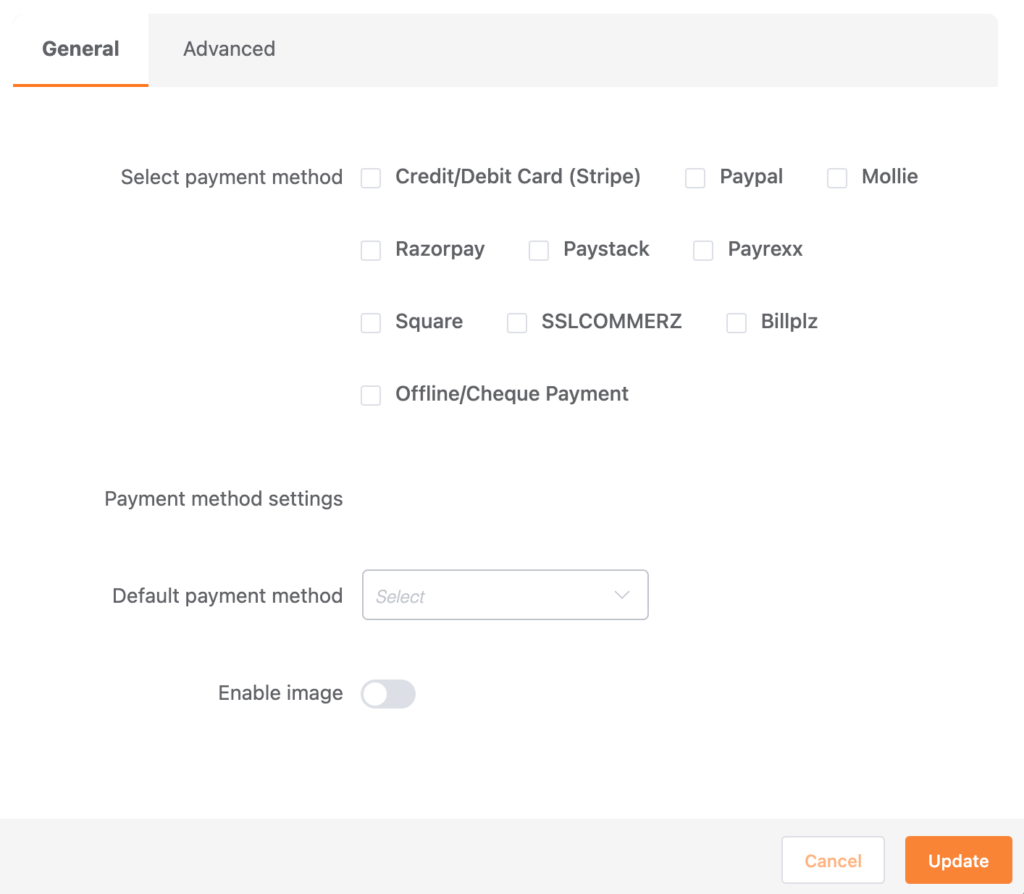 Paymattic supports 10 payment methods with the pro version. You can accept payments with Stripe in the free version. Here is the list of all currently available payment gateways with Paymattic –
Stripe (free)
Square
PayPal
Payrexx
Paystack
SSLCOMMERZ
Mollie
Xendit
Razorpay
Billplz
Offline for cheque payment and bank transfer.
WP EasyPay supports only the Square payment gateway. So, you will lose a lot of potential customers if your website is limited to a single payment gateway. If you want to give your customers a wide variety of choices while making payments then WP EasyPay is not a good choice.
Form templates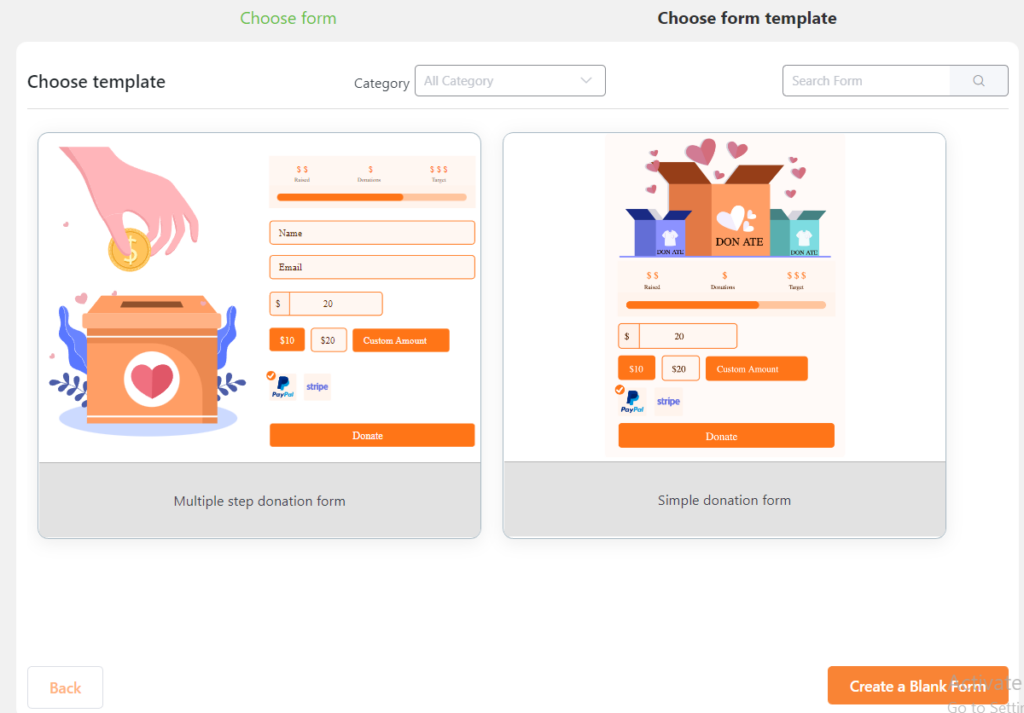 Paymattic provides you with 70+ pre-built form templates that save a lot of your time. Other than payment form templates, you will get donation form templates, restaurant order form templates, contact forms, registration forms and many more with Paymattic.
In contrast, WPEasy Pay doesn't provide any form templates with the form builder. You have to build from scratch every time you want to create a new form. Once again, Paymattic is the better choice if you want some quick and easy forms.
Integrations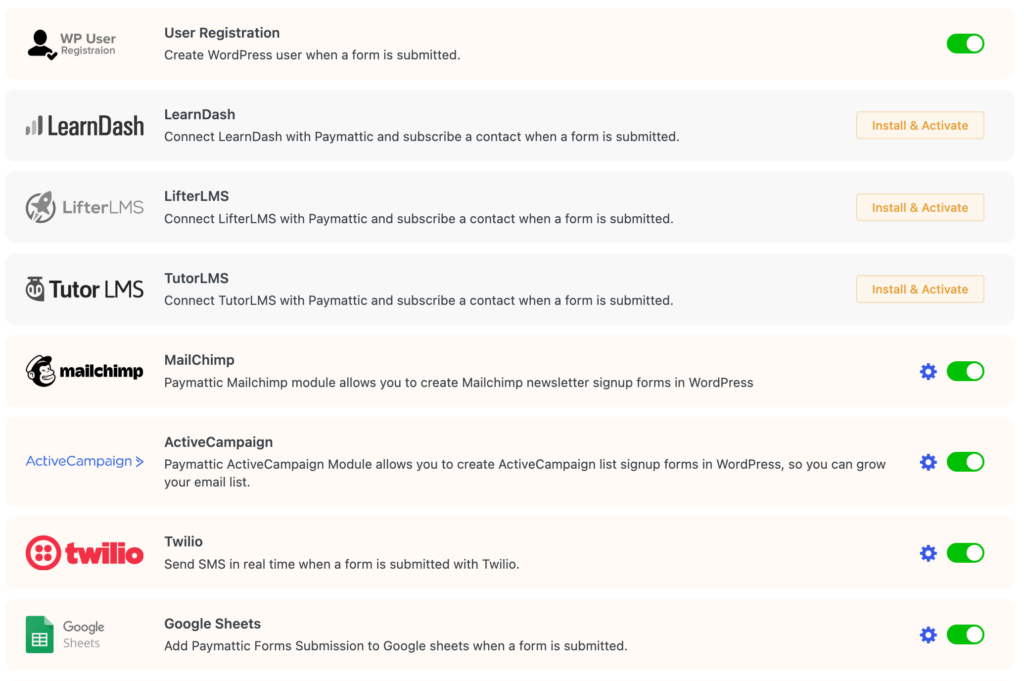 Paymattic offers robust integrations with multiple platforms such as LMS platforms, messaging platforms and email marketing platforms. With the single-site license, you can integrate with all of the following applications with zero lines of coding –
FluentCRM
Fluent Support
Mailchimp
ActiveCampaign
Twilio
Telegram
Slack
Tutor LMS
LearnDash
LifterLMS
Webhook
Zapier
On the other hand, WP EasyPay only supports Mailchimp integration with the pro version. If you prefer integrating your forms with multiple platforms using a single plugin, then you will be disappointed with WP EasyPay.
WP User Registration
Paymattic WordPress payment plugin lets you integrate with one of the core modules of WordPress, that is WP User Registration. This module automatically registers new users when a new form is submitted.
Paymattic offers this amazing feature with the free version, but such a feature is not available in the WP EasyPay.
Import-export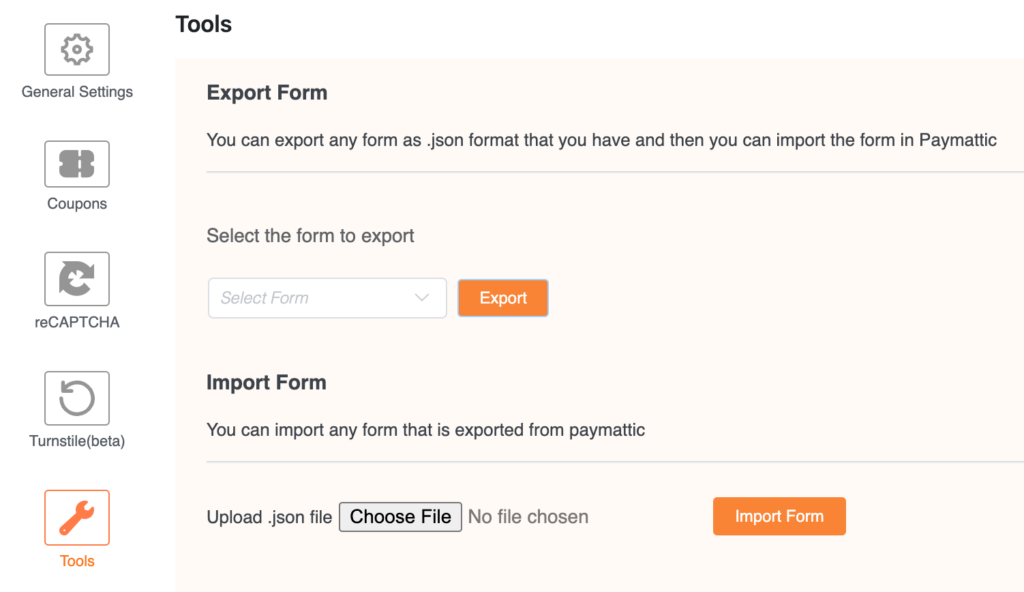 You can move your forms one website to another without any hassle with Paymattic. So, you do not need to start from the white canvas on a new website if you have already created a form on another website. It's like a magic trick, right?
This cool feature comes with the free version of Paymattic. You can export the form in JSON format. Besides, you can export the form data in JSON, CSV, Excel and ODS format.
On the flip side, WP EasyPay does not let you export the whole form. You can only export the transaction data in CSV format.
Currency
Multiple currency support is a vital feature in a WordPress payment plugin. If you want to accept payments globally, your site must support a wide range of currencies. It helps your customers to pay easily without converting their money into a foreign currency. Paymattic currently supports 135 currencies so that you can receive payments from any corner of the world.
WP EasyPay supports only 6 types of currency. So, you can not give your customers a convenient payment option with such a limited number of currencies.
Pricing
Paymattic is the most affordable WordPress payment plugin currently available in the market. The single-site license starts from $59 only. The agency license and unlimited license for single website available only at $129 and $199, respectively. You may avail for a lifetime license starting from $249 to $699. The good part is you get all the features with any license type, no matter it's single-site or unlimited.
WP EasyPay starter pack starts from $49, but it offers very basic features that you may get with the Paymattic free version. Its business pack will cost you $249 but it is limited to 15 sites only.
Final verdict : WP EasyPay vs Paymattic
Paymattic is a remarkable WordPress payment plugin that is fighting other plugins like a storm. In a word, an underdog in the WordPress sphere. This WP EasyPay vs Paymattic comparison blog clearly outlines the factors that Paymattic outweighs WP EasyPay as an all-in-one WordPress payment solution.
No matter how many options you have, getting a feature-packed plugin is a plus all the way. We strongly recommend you try Paymattic and discover all the shocking features yourself.
Oh yes, don't forget to share your experience with us in the comment section below.
Good luck!