How to Start a Non-profit | A Complete Guide for Beginners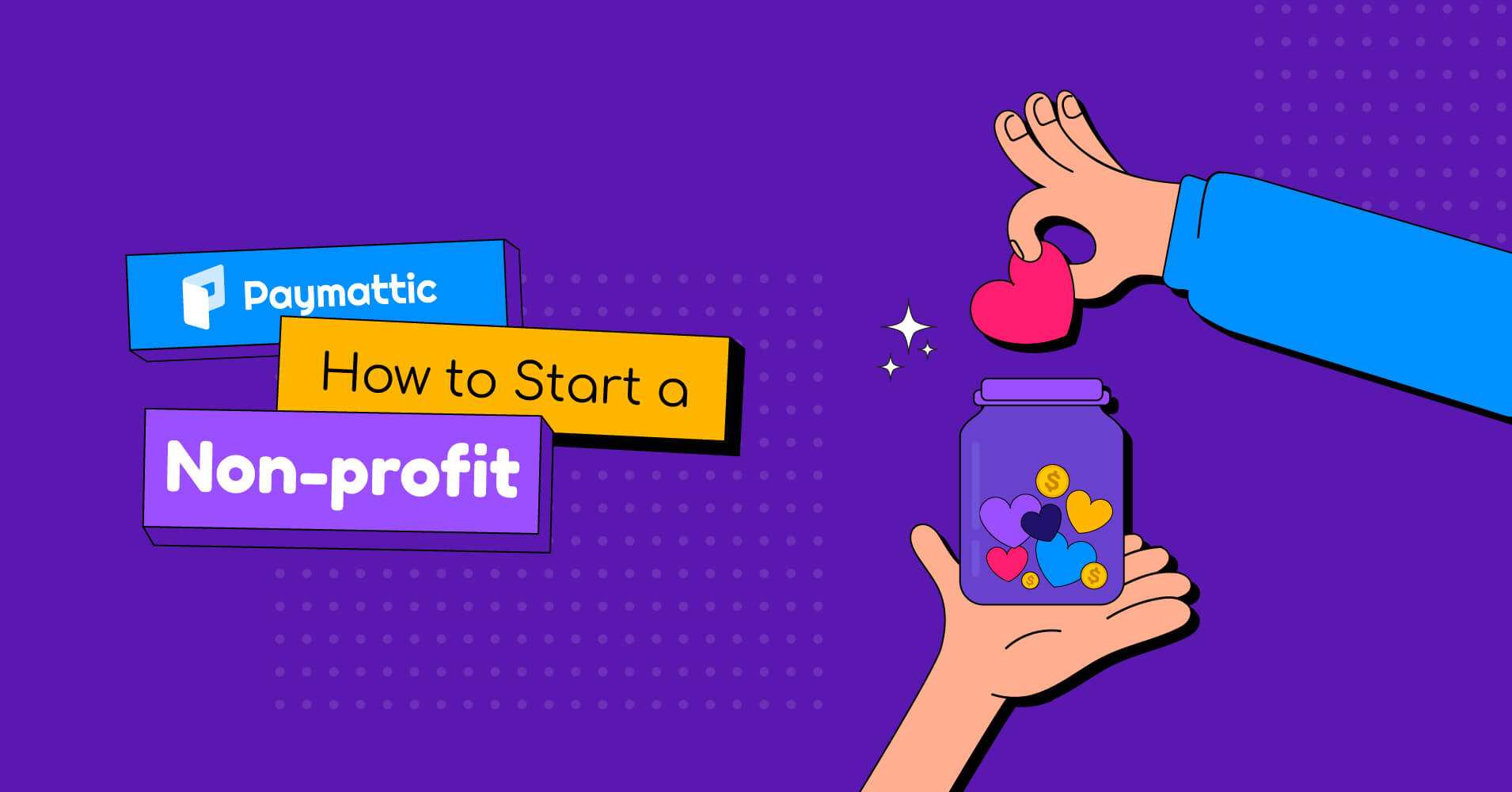 If you are thinking of starting a non-profit organization, you will do a great job!
How?
Because nonprofit organizations build healthy communities by providing critical services contributing to economic durability. A nonprofit organization is built to serve a public or mutual benefit other than the pursuit of accumulation of profits for owners or contributors.
Isn't it good to think about others! Once you do for others, you will be rewarded in many other ways. Starting a non-profit organization is not easy; growing and sustaining a non-profit organization is a long-term process and needs determination.
As you are attempting to run a non-profit, you may follow the information we provide in this blog, which offers general guidelines for starting a non-profit.
Before providing the guideline, let's get some notion about non-profits.
What is a non-profit organization?
Non-profit organizations are built to serve people without any financially beneficial interest. It can be a school, university, hospital, charity, club, foundation, social group, or trade association. This organization can not earn money for the founder; instead, it donates the money to the people who need it. Or provide services free of cost for others' benefit.
A non-profit organization can earn money from selling goods; sometimes, they receive goods as donated items. They also can make money from the service they provide to the public. For example, a non-profit could host money for the treatment if it focuses on health care. Non-profit organizations cannot share profit with their shareholders like profit organizations but funnel them back into their operations.
Moreover, non-profit organizations help you connect to the people who need support and raise awareness of the global hub.
Benefits of a non-profit organization
There are multiple benefits of starting a non-profit organization for the welfare of society. Some prime benefits of non-profit are given below:
Once you create a non-profitable organization, many doors leading to public and private will open to help your cause.
Your organization will get a separate legal entity; it can create an account of its name and be sued for its contractual obligations.
In most countries, non-profit organizations are tax-exempt; they don't need to pay taxes for the money they earn by selling products or collecting donations.
After registration, you will only have limited personal liability, which is the biggest advantage of a non-profit organization.
Non-profit organizations are more credible, so donors like to donate more to an organization rather than a person.
Find out some reason why setting up recurring donation for non-profit is important
What is the difference between non-profit and for-profit companies?
Have you ever wondered about the difference between non-profit and pro-profit organizations? There are many functional and ideological differences between these two types of organizations. Here we will mention some key differences between non-profit and for-profit organizations-
Purpose
The main difference between these two organizations is their purpose. For-profit organizations are built to provide a service or product to make a profit. In contrast, non-profit organizations provide services or products for the welfare of society, not for profit.
Ownership
If we notice about ownership of these organizations, then we can see the ownership of for-profit organizations is vested in shareholders; on the other hand, non-profit organizations' ownership is vested in the public.
Funding
Another key difference between these two organizations is how they collect their funding. Generally, for-profits seek an investor to help their company for growth, and investors receive profits earned from their investments. But in the case of a non-profit, they seek donations for the welfare of society, and their supporters don't receive any profits from their donations.
Staff
In non-profits, there is a mix of paid staff and volunteers; they give their time for no compensatory benefit because they mainly come here to provide service to the community.
All the staff is paid in for-profit, working to earn money for their living rather than a singular commitment to their company's cause.
Revenue sources
Revenue of non-profits mainly come from member dues, contributions of their supporters, grants, or fundraising. Forh-profit companies collect revenue from their service, selling their products, or investment income.
Tax status
Tax law already makes a difference between these two organizations. For-profit companies are liable to pay tax according to the government order as they make a profit for themselves. Non-profits get special tax designation from the government, but they will get these tax redemption facilities only when registered as non-profit organizations.
These two organizations are completely at odds with one another. We hope now you have a clear idea about non-profit organizations and why they differ from others.
Now let's focus on the process of starting non-profit organizations.
Subscribe to Our Newsletter
Join the crowd for more promotional offers, product updates, fundraising tips and tricks.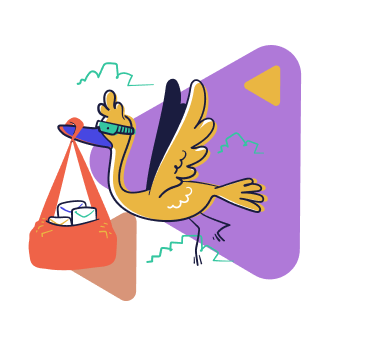 A guide to starting a non-profit
Here we will describe a detailed guideline about starting a non-profit for your better understanding:
Select a name for your organization
If you are determined to start a non-profit, then your first step is to select a name for your organization. It may sound easy, but finding an official name for your organization is quite difficult!
Before selecting a name, you need to be sure that your selective name is distinguishable from other non-profits in your region.
Always use an easy and short name that sounds good and conveys a benefit.
Set a specific plan
Isn't it good to set a plan and then work through it? As you attempt to create a non-profit organization, you must have a plan for which you want to start the organization.
By setting a plan for your organization, you are effectively creating a blueprint for how you will run the non-profit, who will be responsible for what, and how you will achieve your goals.
So you must specify the plan for which you want to build this organization. When you set a plan, it will be easy for you to work toward your goal. And while making a plan in advance, make sure you are not repeating the same fundraising mistakes that people usually make.
Declare the purpose of your mission
To grow any non-profit organization, you must keep in mind that you need to do publicity. If people don't know about the purpose of your mission, then they will not be encouraged to give your cause.
So, whenever you start a non-profit organization. You have to publish your purpose to start this mission. Your goals must need to be clear to the supporters. When supporters land on your campaign and don't get an idea about your mission, then they may leave your campaign.
So to retain your contributor, get them a clear idea about the purpose of your cause; it will motivate them to donate.
Build a strong team
Building a strong team is essential to maintaining a non-profit. When you select team members for your organization, you must select those with the mentality to work for your organization's cause, not only for personal benefit.
You always have to choose a person who can feel your mission purpose and show some interest in working for the welfare of society.
Remember two things before forming a team:
Team members must have the mentality to work for others
Their approach to the particular cause aligns with the organization
Develop a plan for fundraising
If may wonder how does a non-profit organization make money? As you start a non-profit, you may collect donations from your supporters. Fundraising means soliciting donations given by your donor, corporate sponsor, and fundraising event organizer.
Fundraising is not as easy as it may seem. It's not like people are going to hand out money for the cause every time you ask them. A fundraising plan will provide a clear and good understanding of both your short and long-term goals. It'll help you make the most of your time and understand exactly how much effort you'll need to put in.
This plan may help you to remain motivated and on track with your fundraising goal. Always try to implement easy and cheap fundraising ideas.
Create a website
Creating a website is essential to connect with your organization's supporters. It's the foundation of your NGO's online presence.
A well-designed and professional website raises your fundraising potential and outreach efforts and conveys trust and credibility. You can consider your non-profit website as a fundraising tool; there are different ways you can solicit donations on your website.
People will likely want to follow you if you tell compelling stories on your non-profit website and share your successes.
The first step before creating a website is choosing a platform to build it. There are so many options out there to set up a website. We can offer you for using self-hosted WordPress as your website platform. WordPress comes with free and open source and thousands of pre-built website designs and extensions. It is flexible and works with almost every third-party tool and service available to website owners. We also use WordPress to build all our websites.
After creating a non-profit organization, now it's time to embed a third-party widget into your site that can securely collect donations. You can easily find many fundraising plugins in the WordPress repository. But if you are searching for the best one, here we can suggest one of the most unique WordPress fundraising plugins, Paymattic.
Paymattic is the best WordPress plugin to collect donations online. Its easy and flexible design will help you to create a payment and donation form with a few clicks.
It supports many payment gateways, including Stripe, Paypal, Mollie, Payrex, Razorpay, Square, Billplz, Xendit, Paystack, and SSLCOMMERZ. You can also collect donations offline by different bank transfers or cheques.
This multi-purpose plugin collects donations and payments for products or services. You can simply install it directly in your WordPress dashboard and start collecting donations online.
We would like to share some key features of Paymattic with you. May this information help you to decide why you can choose Paymattic as your fundraising plugin.
10 payment getaways
Recurring donation
Donation progress item with progress bar
Custom donation amount
Guest donations
135+ currency supports
Detailed report analysis
Integrations with multiple platforms
Customizable image upload

Direct bank transfer

Preferred billing intervals
Paymattic offers annual and lifetime licenses ranging from $59 to $699. We can recommend you use this all-in-one plugin to transform your website into a donation platform.
Ready to get started?
Experience WordPress payment and donation like never before. Try Paymattic now!
Respect your donor
The last and most important step is to respect your donor. As an organizer, you always remember that good relationships with your donor can take your fundraising process to the next level!
When any donor donates to your campaign any amount, you should appriciate them by sending a regards email or message. You have to make them feel every single one of their donation is important, no matter how much they donate. For email campaigns, you can use the self-hosted email marketing automation plugin FluentCRM. This plugin can allow you to manage your customers and leads, email campaign, automated email sequencing and more in one place.
If supporters feel good by donating to your cause, they would more like to donate to your cause again and again.
Checkout this blog – GiveWP vs Paymattic and learn which one is the best?
Are you ready to start a non-profit?
Helping others is a beautiful thing! You must have a celestial mind as you think about starting a non-profit to help others.
Once you do great work, such as creating a non-profit, everyone will recognize you for your work. We hope this complete guide gives you a clear idea about the tools and resources to start a successful non-profit.
At least we can confidently state that the fundraising tool Paymattic, will make your fundraising journey more exciting. You don't need to believe our words; try Paymattic Pro by yourself and be the judge of that.
Best of luck for your non-profit.