10 Best WordPress Fundraising Plugins in 2023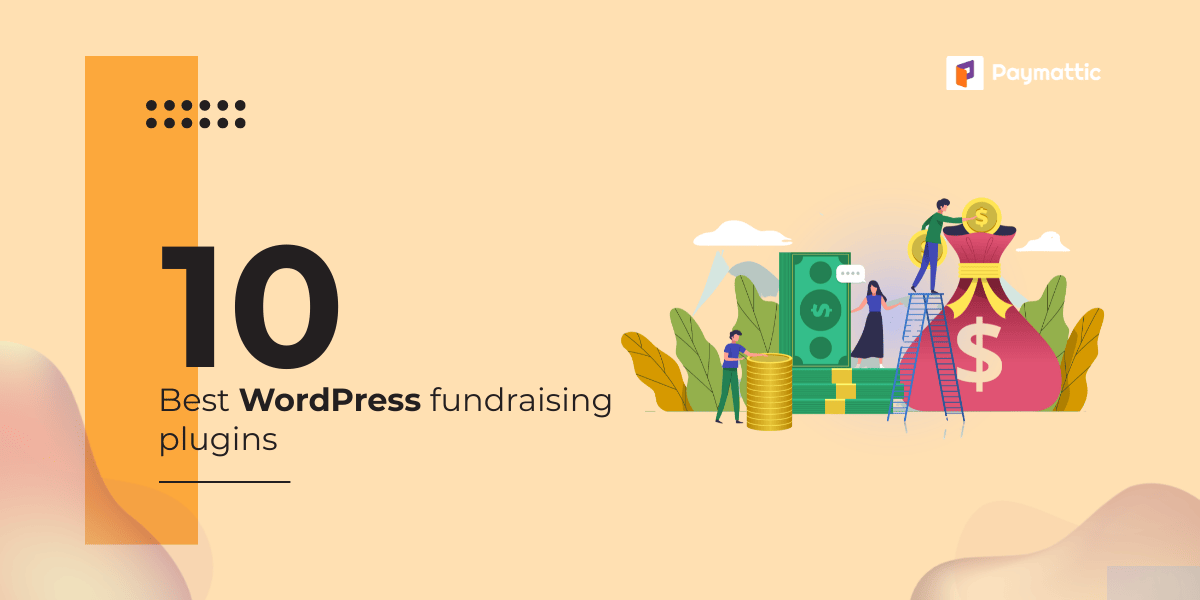 It is not always easy to raise funds for a worthy cause. However, you may make things a bit easier for you by placing a donation button on your website. Visitors are more likely to notice an attractive donate button on your WordPress website. So, you can simplify the process of collecting donations through your website using a WordPress fundraising plugin.
Most of the WordPress fundraising plugins include form builders with multiple payment gateways that make the fundraising process painless. A perfect plugin with some advanced features will convert your website into a donation platform in a few clicks.
10 Best WordPress Fundraising Plugins
The best way to easily collect donations online is using a fundraiser plugin. It might be daunting for you to decide yourself which one is the best donation plugin for WordPress. Today this article will go through the 10 best WordPress fundraising plugins that will assist you in running a successful fundraising campaign.
Paymattic – The best donation plugin(WordPress)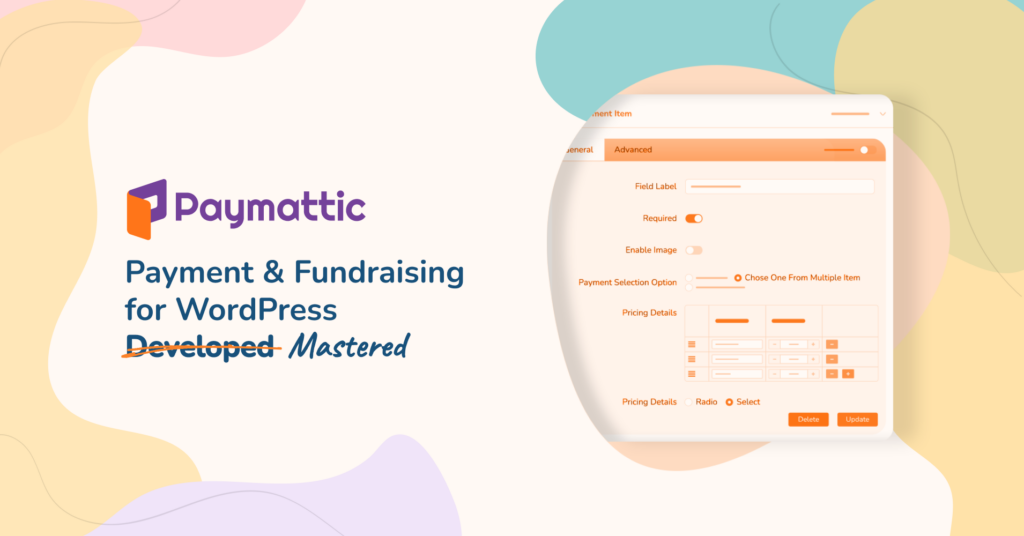 Paymattic is the best WordPress fundraising plugin to collect donations online. The flexible and user-friendly design of Paymattic makes it simple to set up payment forms in a few clicks. It is perfect for any online non-profit donation campaign.
It supports a wide range of payment gateways, including Stripe(free), PayPal, Billplz, Payrexx, Square, Mollie, Razorpay, Xendit, Paystack, and SSLCOMMERZ. You can collect payments through cheque or bank account using the Offline payment method. It also allows you to collect recurring donations through the subscription payments feature.
This multi-purpose WordPress fundraising plugin is very simple to use. Simply install the plugin in your dashboard and create donation forms. Add the forms on any page of your website and start collecting donations online.
Some of the key fundraising features of Paymattic include:
Subscription payments
10 payment gateways integration
Donation progress item with progress bar
70+ pre-built form templates
Custom donation amount
Customizable image upload
Integrations with multiple platforms
Individual customer profile
135+ currencies support
Form import-export
Detailed reporting and analytics
This is a premium WordPress donation plugin offering both annual and lifetime licenses ranging from $59 to $699. I recommend you use this all-in-one plugin to transform your website into a donation platform.
Ready to get started?
Experience WordPress payment and donation like never before. Try Paymattic now!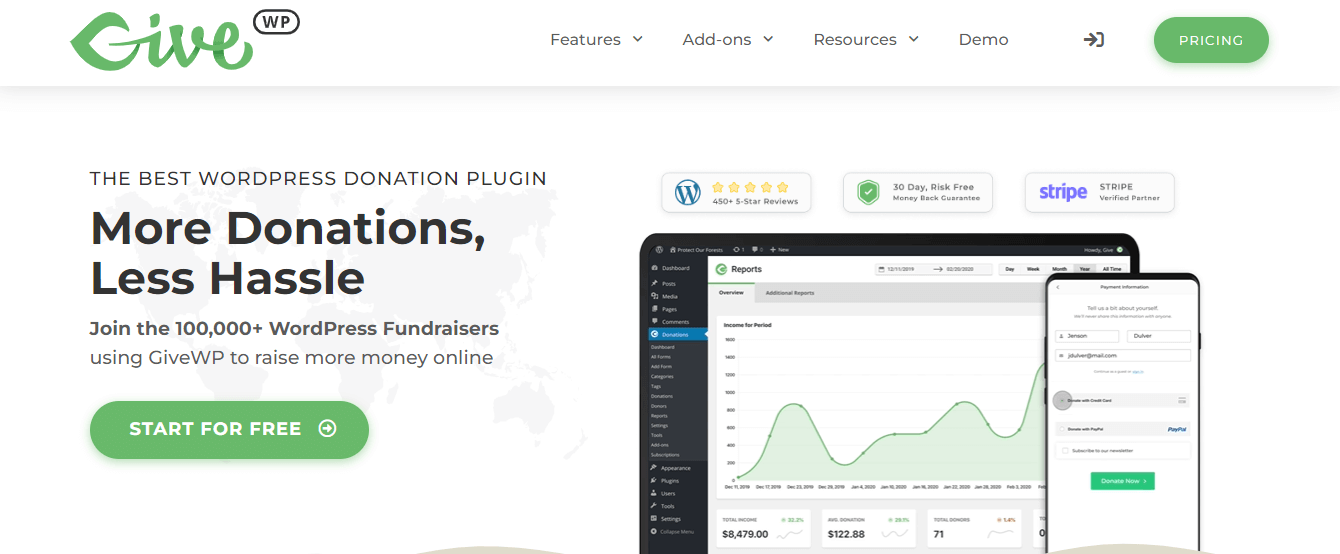 GiveWP is one of the most powerful and beginner-friendly WordPress fundraising plugins with more than 100,000 downloads till today. It allows you to take one-time and recurring payments through a variety of payment methods, including PayPal, Stripe, Square and Authorize.net.
This WordPress donation plugin includes features such as payment history and donor management system. It makes it easier for donors to register and keep track of their donations. You can also have statistics on your top donors and donation forms.
You can install the GiveWP donation plugin for free but to access all of the amazing addons and features, you need to upgrade to one of their annual subscription plans. Its pricing plan ranges from $149/year to $599/year based on various features and domain usage.
FundPress is an all-in-one WordPress fundraising plugin to help you build fundraising websites in WordPress. It does not require any technical or coding knowledge to use this plugin.
This WordPress donation plugin comes with a built-in donate button widget. It supports multiple payment method including Stripe, PayPal and Authorize.Net. You can send automatic thank you note to donors with this plugin. FundPress is SEO optimized plugin to help you attract organic traffic.
FundPress is a free WordPress plugin. It does not offer any license or extension. So, it is more compatible for those who are looking for basic features without losing their wallet.
Subscribe to Our Newsletter
Join the crowd for more promotional offers, product updates, fundraising tips and tricks.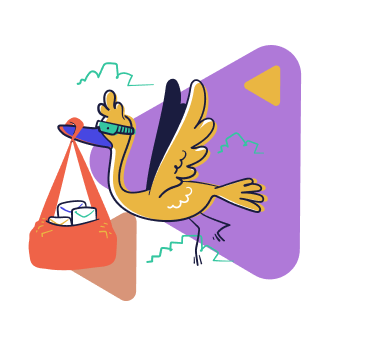 Charitable is a freemium WordPress donation plugin with over 367,000 downloads. The Charitable plugin ensures that users can donate to your cause fast and safely with its GDPR-compliant donation forms.
This donation plugin's free edition includes handy features for creating convincing fundraising campaigns. You can create an endless number of campaigns with designs that suit the theme of your website.
You need to upgrade your plan to avail premium features like Zapier integration, peer-to-peer fundraising, video support, payment from multiple gateways and interactive maps. The premium plan of Charitable plugin starts from $119 for a single site. However, you can choose other pricing plans based on your requirements.

Seamless Donations is a simple and straightforward WordPress donation plugin suitable for small websites. This free WordPress fundraising plugin makes it easier to collect donations across the globe with a smooth setup process and payment gateway integration.
This plugin works with Paypal and Stripe payment gateway as well as comes with the thank you message feature. It has a unique tribute feature that lets you collect funds in respect of a deceased person. The Gift Aid feature enables users to contribute to the gift aid tax incentive in the UK.
You can purchase paid add-ons for more premium features and responsive donation forms at $19.95 per site.

Donations via PayPal is one of the best WordPress fundraising plugins. This plugin connects your website to PayPal hassle-free. It allows you to accept payments through a PayPal donate button on your WordPress website. You can place the button anywhere on your website using shortcodes.
Besides, this fundraising plugin is multilingual and multicurrency, allowing you to take donations from people all around the world. There are 18 language and 25 currency choices available with this donation plugin.
The Pro edition of this plugin costs $49.95 to $249.95 per year. There are also lifetime licenses available for this WordPress PayPal donation plugin.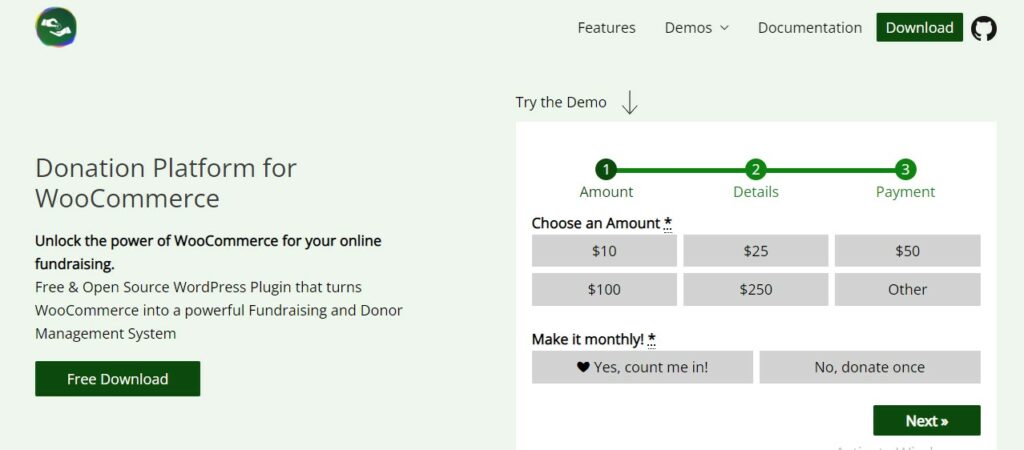 Donation Platform for WooCommerce is a free and open-source WordPress plugin to convert the WooCommerce sites into a donation management system. It is suitable for non-profit organizations, fundraisers and individuals.
This WooCommerce donation plugin supports 100+ payment gateways and integration with multiple CRM, accounting, and marketing platforms. It is a design-friendly plugin that is easily customizable with custom CSS.
There are no premium extensions available for this donation plugin. It is a open-source plugin released under the GNU General Public License v2.0.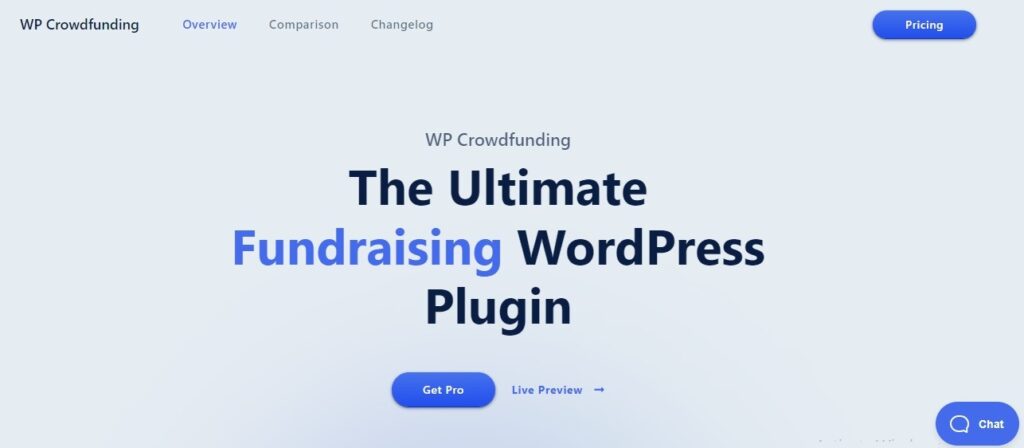 Powered by WooCommerce, WP Crowdfunding is a fantastic WordPress fundraising plugin. This easy-to-use plugin turns an eCommerce site into a full-fledged crowdfunding platform.
WP Crowdfunding has a Native Wallet System feature. This system keeps track of completed orders by donors. It generates the amount due to the project owner and the amount of commission payable to the website owner automatically. The commission amount is usually charged by the crowdfunding site authority as a fee for using their platform.
While the Basic edition has the most basic features of a crowdfunding system, the Native Wallet System and Stripe Connect are only accessible in the Pro version. You can subscribe to a paid plan ranging from $149/year to $299/year.

SKT Donation WordPress plugin is helpful to facilitate online donations for NGOs, fundraisers, charities or individuals who want to build a donation website.
It supports PayPal and 2Checkout payment gateways across the world. This fundraising plugin comes without any commission fee for raising funds. Another cool feature of this plugin is it supports recurring donations on a monthly, weekly or daily basis.
This WordPress plugin comes with a single pricing plan The pro version pricing starts from $69 annually.

The Donation Thermometer plugin is an excellent addition to the other best donation plugins in WordPress. Though this plugin does not collect funds itself, it motivates donors to support your cause with a thermometer progress bar. Simply, it works as a fundraising thermometer for your online donation campaign.
The Donation Thermometer includes vector-based graphics, ensuring high-quality metrics across all screen sizes as well as advanced CSS customization features. Simply connect the plugin to your active donations plugin and you can notice the thermometer value changes automatically with the progress of your donation goal.
It is surprising that this cool plugin is completely free to use.
Finally, which one is the best WordPress fundraising plugin?
Listed above are all the best WordPress fundraising plugins to accept donations online. These donation plugins for WordPress are the best pick among all available plugins in the market. If you are looking for a clear-cut answer on which one is the best WordPress donation plugin, we would recommend you to try Paymattic. But don't take our word for it. Try it out yourself and make your own decision.
However, you will not find similar features in all of them. Let us know in the comments if you're happy with any other high-quality plugin that isn't on this list.