8 Easy & Cheap Fundraising Ideas to Execute Today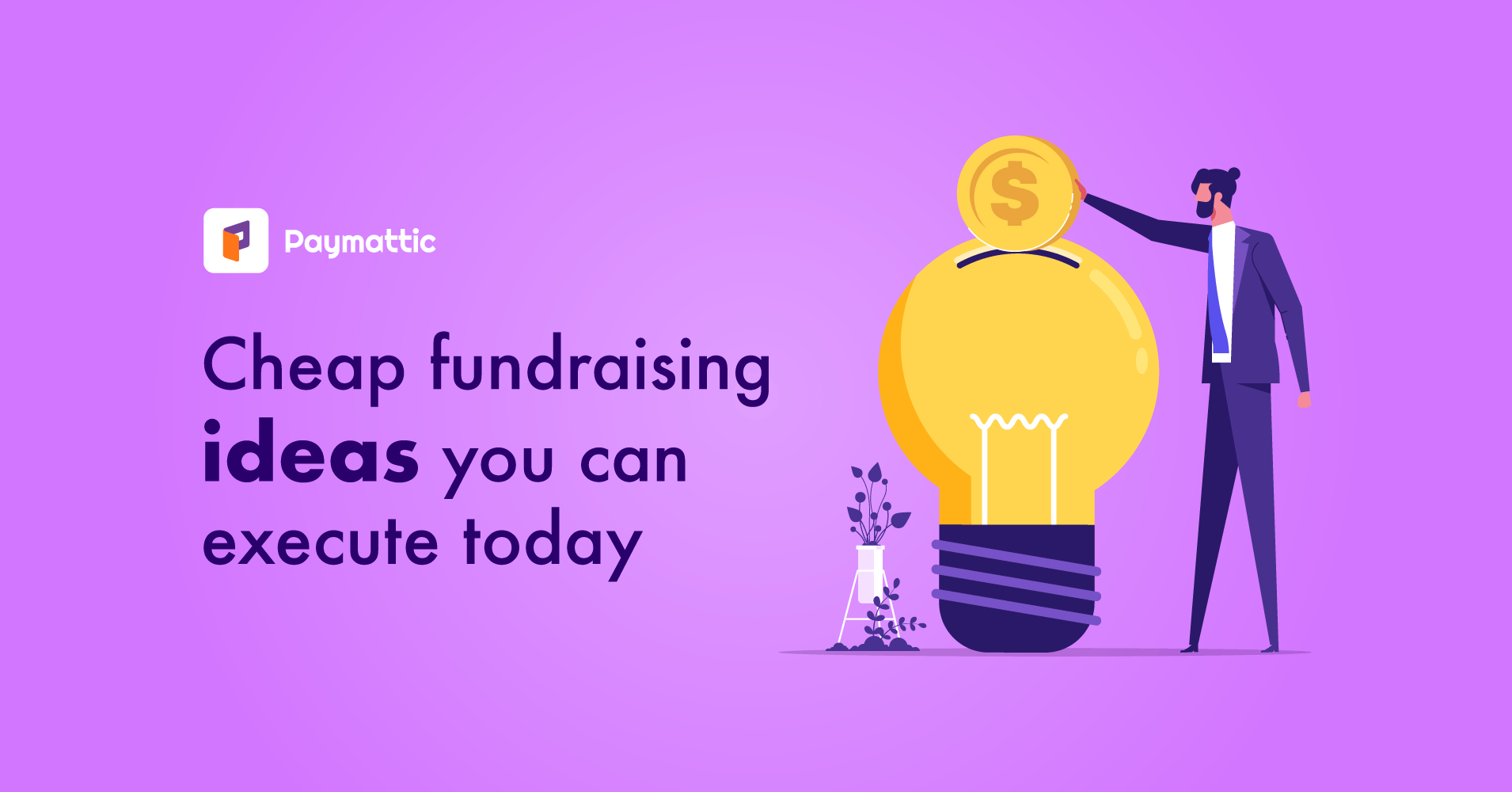 Be it for a personal issue or non-profit events, fundraising is tough. There are countless reasons why someone would need to raise funds. It's no use if the fundraising event cost is higher than the raised amount. So, we have some cheap fundraising ideas anyone can execute.
Individuals or organizations may need to raise money for many different reasons. Maybe for a good cause or to gather funds to improve the organization. However, before you decide to host a fundraising event, you should research its potential, popularity, and cost.
What are the effective ideas for raising money? We'll learn here.
Why raise funds?
It's not always charity events to help the poor. Fundraising events can also help a company grow or a community project like building a school or park.
We can name many ways to raise money for charity, solo ventures, organizations, non-profits, etc.
The reason behind fundraising depends on the goal.
A local community can collect money to build a playground for kids
A non-profit organization can run a donation campaign for the poor
A local small business can ask for funds from people to grow
A community can collect funds for someone's medical expenses or animal welfare
An institution or a club can ask for money from the members for reconstruction, etc.
Raising money for any occasion requires a controlled and strategic fundraising campaign.
You can use a WordPress payment and donation plugin like Paymattic to collect funds. Paymattic makes things easier with multiple payment gateway integrations! Send money, donate, or collect funds worldwide.
Ready to get started?
Experience WordPress payment and donation like never before. Try Paymattic now!
Being kind and helping others might take a little effort. But the feeling of being the reason for someone's smile is priceless!
Everybody needs a little nudge. And here's how you can help without investing too much money.
8 cheap fundraising ideas for everyone!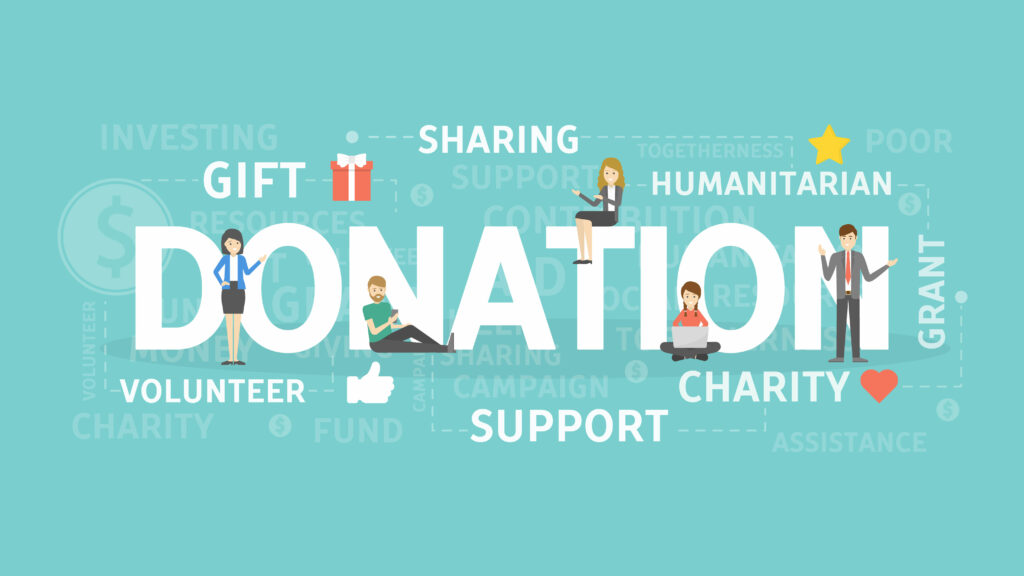 Of course, collecting money for any cause is not an easy job. But what if we can name a bunch of free, effortless, and easy ways for raising funds?
Here's the list of cheap fundraising ideas for you.
Yard sale
DIY
T-shirt or mug design
Washing and cleaning
Raffle draw
Bake sale or lemonade stand
Auction
Contests and trivia games
Things to sell for fundraising
By the end, you'll learn some ideas for a successful fundraiser and maybe even figure out one yourself. Let's get started!
Yard sale
Charity can literally begin at home if you start a yard sale! It's a popular and cost-free way to raise money and, at the same time, get rid of the stuff you don't need.
They say one man's trash is another man's treasure. You can gather all the old things that don't have any value for you now.
You don't even have to hire someplace else for it if you have a backyard! Let people in your neighborhood know about the sale, post on social media, categorize the products you wanna sell, set prices, put on a signboard, and that's it!
Don't sell at high prices, don't bargain or sell damaged products because you're doing this for charity. And don't forget to let the buyers know who they are helping indirectly with the paid amount.
DIY
Another cost-free way to raise money is by selling art and crafts. This only requires your skills in making DIY crafts. Also, a crafts sale can be in your backyard or online. So, it's really cheap to arrange minus the time you'll spend on crafting.
Sell origami, pottery, painting, crochets, or any DIY craft like handmade cards, showpieces, jewelry, etc.
And if you're not the artsy type to create and sell, you can easily be the organizer. Rent your backyard to other artists who want to sell stuff or arrange a local competition of DIY crafts for charity. Just put up some flyers and a signboard to let people know.
T-shirt or mug design
As a campaign creator, designing t-shirts or mugs as merchandise for your charity campaign is a solid way of promotion. It's a win-win for all if the merch sells and the campaign creator can get both profit and funds.
It doesn't have to be t-shirts or mugs. You can design pens, caps, key rings, customized lapel pins, wrist bands, shoelaces, bags, anything you can get at a low cost.
Maybe make it more fun by asking donors to design the merchandise themselves.
Washing and cleaning
Car wash, neighborhood cleaning, and recycling are cheap ways to raise money. This is another win-win since everyone gets a clean car or neighborhood by spending some money for a good cause.
You can offer a car wash service and ask for money for charity in your front yard, garage, or in your customer's own home.
A clean neighborhood benefits everyone. If you and your team are cleaning up around a local business or individual, you can ask for donations if they're happy with the improvements around them.
Collect plastic bottles or non-degradable trashes and exchange those for cash at your local recycling center. And you can ask for money from your neighbors to take away their trash for them. If it's for charity, they might not mind.
Raffle draw
This one is not too cheap but definitely a solid way to raise money.
"50/50 Raffle" is a popular way where the raffle winner gets half of the donation money raised. Supporters of the charity event are motivated to buy a raffle to win because the prize is half the funds. It can be in a standalone fundraiser or paired up with a larger charity event.
And for more fun, you can make them pop a balloon for the raffle. Put raffle tickets inside balloons, people will buy a balloon for $1 and pop it.
A balloon-shooting game can get competitive! Put the 50/50 raffle ticket in one balloon and accept a small amount of money for every shot. "Three shots per shooter" means more people can participate if the previous participant fails. The winner who finds the ticket can keep half of the donation money as a prize.
Bake sale or lemonade stand
Only thing that can excite people other than money is food! But, of course, it's not free food if it's for charity.
Just like arts and crafts, food attracts people of all ages. It's not exactly cost-free, but it's pretty cheap and easy. You only need some baked goods or drinks to sell. Most importantly, a dollar or two extra for the price doesn't phase people since it's for charity.
Kids with lemonade stands are familiar incidents during summer. You can do that either as a standalone fundraising trick or as a side-hustle along with the main fundraising event.
It's something like people will buy a drink or a cupcake while checking out the garage sale or craft sale without buying the big stuff. It's both a way of refreshment and getting money.
Auction
You can either auction off products or real-life experiences/skills.
No need to worry if you don't have any good stuff to sell. Partner up with a drop shipping company that offers items to sell without taking money upfront. When someone wins the auction, order the product at wholesale price, the shipping company will deliver the product to them.
And if not a product, you can sell your time, skill, or experience. Maybe a weekend cooking class or pottery class for people in your neighborhood?
Another easy way is auctioning off experiences for kids. Kids love to try new things and learn. So, for a school fundraising, you can sell raffle tickets to auction off various experiences for them. For instance,
Make your favorite lunch menu for a day
Announcer for a week
Co-librarian or co-principal for a day, etc.
Kids can choose any experience they want and pay. The money can help a sick kid's medical expenses, school funds, or any other good cause.
Subscribe to Our Newsletter
Join the crowd for more promotional offers, product updates, fundraising tips and tricks.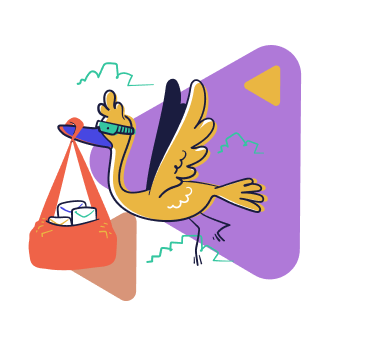 Contests and trivia games
Raising funds for charity mostly requires skills and smartness. Take quiz games or contests in your nearest restaurant. There's no need for physical toil because you'll need to work your brain.
Except for dart-throwing competitions, beer-drinking or chicken wings eating contests, mechanical bull rides, etc., you need very little of your physical effort. Win those and get the prize money to donate to the charity you support.
Interesting things to sell for fundraising
You can find some interesting things to sell for fundraising. Offer personalized items such as engraved jewelry or customized photo frames. People love to give and receive personalized gifts, making this a great fundraising idea.
You can create themed gift baskets such as a spa basket, a foodie basket, or a sports fan basket. These can be sold at a higher price point and are a great way to offer a variety of items.
Another eco-friendly item to sell for fundraising is selling plants. It's a great way to raise money and promote sustainability. Consider offering a variety of plants such as herbs, vegetables, or flowers.
Raise money without selling
We hope you already have a clear concept of how to collect funds without spending much. Yard sales, car wash, pet walking, experience auction, contests, etc., are the simplest way not to spend a penny but gather a good amount of donation money.
Donors should be happy about the money they're giving away. So, making the donation experience fun can motivate people to donate more.
Suppose a "Play with a puppy" booth for money. Be careful not to add cats because their scratches of tough love might not feel as adorable to dog lovers!
Now, if you're getting money by dog-sitting, you'll get funds by both watching the dogs and by letting other people play with them. Perfect, right? Just don't forget to ask for permission from the dog's parents.
As a non-profit fundraiser alone, you can also offer to help the elderly out for money, walk their pets, clean their garden, or do some chores for them.
Conclusion
The process of gathering money for donation causes is never simple. Once you start it, there will be lots of different problems to make it almost impossible to go on. Sometimes you might end up spending more on organizing a charity event than actually raising enough money.
This is why you need to pick some cheap fundraising ideas to execute. Yard sales, washing services, contests, and craft sales are nearly free of cost ideas for raising money.
There always will be many reasons to feel demotivated. But remember how your efforts can put a smile on someone else's face! It's always worth it in the end.
Put as much "fun" as you can in FUNdraising. Let us know if you know some unique and fun ways to raise money.
What type of fundraiser makes the most money? That's a conversation for another day.