7 Best Square or Stripe Alternatives for eCommerce Websites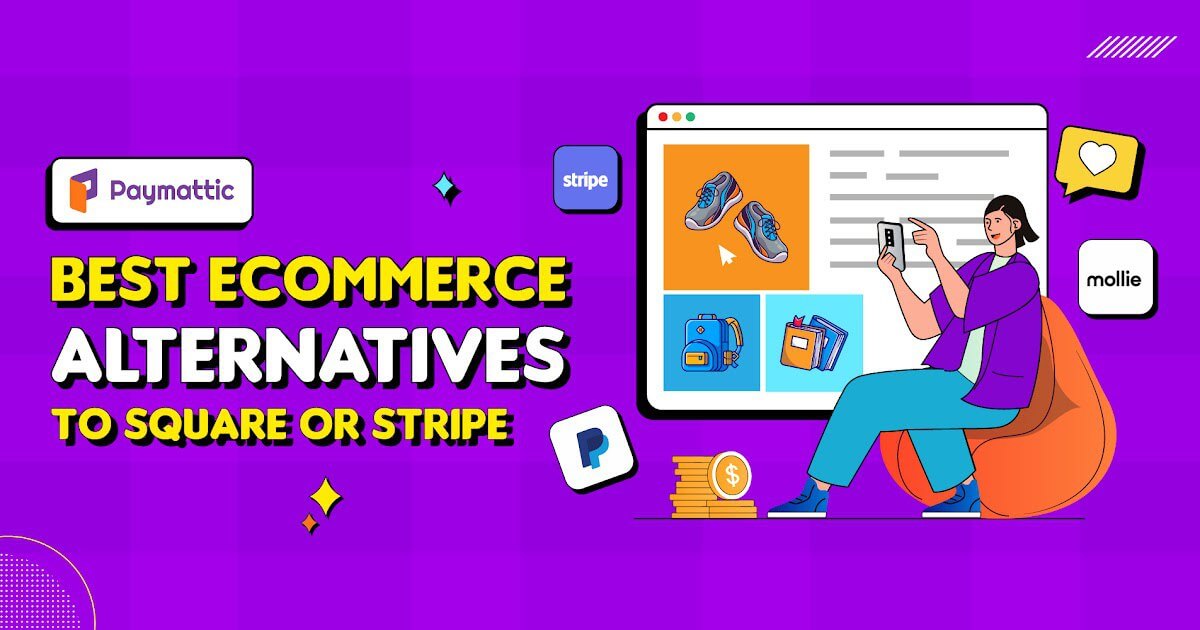 Are you running an online business and looking for the best Square or Stripe alternatives for an eCommerce website? We have got you covered!
Though Square and Stripe are the two major players in the payment industry you may look for alternatives to make online payments easier for your customers. Today we will tell you about some outstanding eCommerce alternatives to Square or Stripe.
Why do you need Square and Stripe alternatives?
Square and Stripe may not be perfect for you in terms of cost, features and functionality. There are several reasons why someone might use an alternative to Square or Stripe.
Square and Stripe have per-transaction fees and other charges, which can add up to a huge amount for businesses with high sales volumes. Some alternatives offer lower fees or have different pricing structures that might be more cost-effective for certain businesses.
Square and Stripe have some basic set of features, but some businesses may require more advanced tools, such as inventory management or multi-location support. Alternatives may offer these and other features that are not available through Square or Stripe.
Ultimately, the choice of a Square or Stripe alternative will depend on the specific needs and preferences of the business. It's a good idea to carefully consider all the factors involved and compare different options before making a decision.
7 Best Square or Stripe alternatives for eCommerce websites
Stripe and Square occupy more than 24% market share of the overall payment industry. Though these payment methods are popular it doesn't mean these are the best fit for your business. So, we have made a list of top eCommerce alternatives to Square or Stripe to help you find the perfect payment gateway.
PayPal
Payrexx
Paystack
Mollie
Razorpay
Billplz
SSLCOMMERZ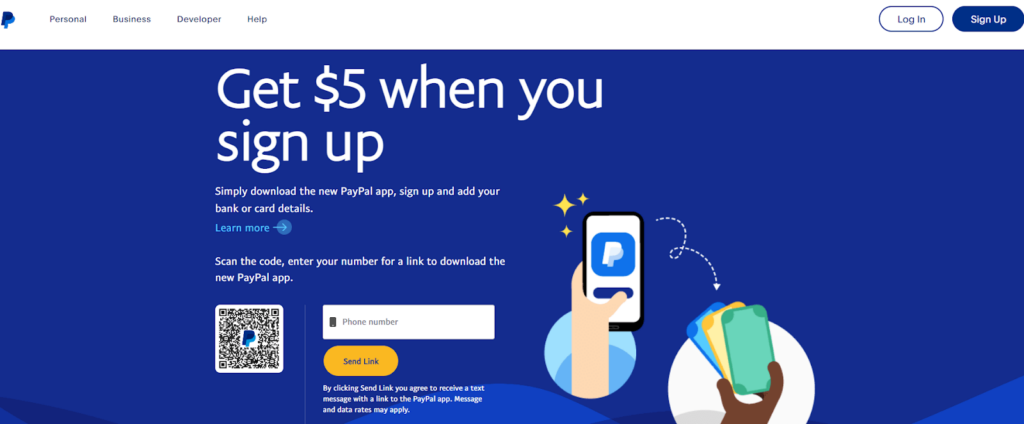 In today's digital age, with the increasing popularity of e-commerce and online shopping, the need for a secure and reliable payment gateway has never been higher. This is where PayPal comes in. PayPal is one of the world's leading online payment gateways, offering a wide range of services to consumers and businesses alike.
Founded in December 1998, PayPal started to grow as a pioneer in the world of digital payments. Today, it has over 400 million active users and operates in over 200 countries worldwide. PayPal offers a variety of payment solutions, including a payment gateway for e-commerce websites, a mobile payment app, and a peer-to-peer payment platform.
PayPal for eCommerce website
PayPal's payment gateway is a popular choice among online merchants, as it is easy to use and integrates seamlessly with most e-commerce platforms. With PayPal, customers can make secure purchases with just a few clicks. All that is required is a PayPal account, which can be easily created on the PayPal website.
The PayPal payment gateway offers several features that make it a preferred choice for online merchants. Some top PayPal features include:
Multiple currency support: PayPal allows merchants to accept payments in 25 currencies, making it easier for them to sell their products globally.
Highly secure transactions: PayPal uses data encryption, TLS connection and a custom PayPal security key to protect both the merchant and the customer from fraud and identity theft.
Fast checkout process: PayPal allows your customers to pay quickly and make a faster checkout.
Custom checkout page: PayPal allows you to customize the design and look of your checkout page, giving you the ability to create a branded experience for your customers.
Mobile Payment App: PayPal also offers a mobile payment app that makes it easy for customers to pay for goods and services on the go.
PayPal has a strong brand reputation, advanced security measures, and a wide range of services that made it a top choice for anyone looking to make online transactions.

Payrexx is a Switzerland-based payment gateway that offers a wide range of services to businesses of all sizes. With its innovative and user-friendly platform, Payrexx is quickly becoming a leading choice for businesses looking to streamline their payment processes. Below are some powerful features of Payrexx –
Easy integration: Payrexx can be easily integrated with most eCommerce platforms. Payrexx also offers a wide range of customization options, allowing you to create a branded payment experience for their customers.
Secure transactions: Payrexx takes the security of its customers' transactions very seriously. All transactions made through Payrexx are processed through a secure SSL connection, ensuring that sensitive information is protected.
Accept global payments: Payrexx allows businesses to accept a wide range of payment gateways, including credit and debit cards (Visa, MasterCard, American Express), PayPal, bank transfers, PostFinance Card, Twint, Reka, WIR Pay, RatenKauf, Concardis, BS Payone, Ingenico and many more.
Digital invoice: Payrexx allows you to create and send invoices directly through the platform, saving processing costs while making it easier to manage and track payments.
Recurring payments: You can easily set up recurring payments with Payrexx, such as subscriptions or memberships, helping to simplify your billing processes.
Paylink: You can send a paylink instantly with Payrexx. Customers will click the link and land on a checkout page. It's super fast and simple.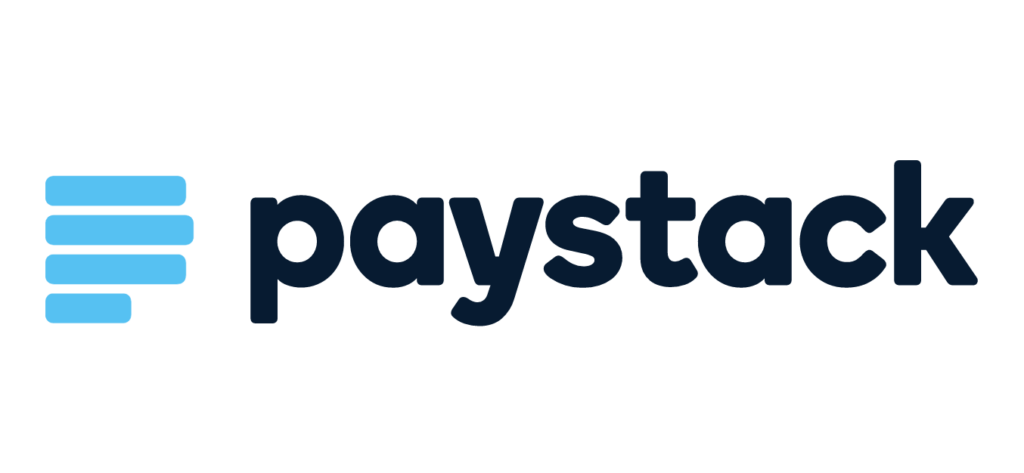 Paystack is a popular payment gateway based in Africa. It's user-friendly platform has made it popular among startups and small businesses, particularly those in the e-commerce, fintech, and entertainment sectors. Some of the key features of Paystack are:
Multiple payment channels: Paystack allows businesses to accept payments through various channels, including credit/debit cards, bank transfers, mobile money, USSD, Visa QR, Apple Pay, POS and QR codes.
Developer friendly: Paystack is a developer-friendly platform that comes with a wide range of API and tools allowing you to easily integrate the platform with your website or mobile app.
Fraud protection: Paystack offers a range of fraud protection tools, including card verification, device fingerprinting, and real-time fraud monitoring, to help prevent fraudulent transactions.
Recurring billing: Paystack provides a recurring billing feature that allows you to automatically charge customers on a regular basis, such as weekly or monthly subscriptions.
Analytics and insights: Paystack offers analytics and insights that help you understand customers' behavior and preferences. These insights can be used to optimize your sales and marketing strategies.
Automated invoicing: Paystack's platform allows you to generate invoices automatically and send them to their customers via email.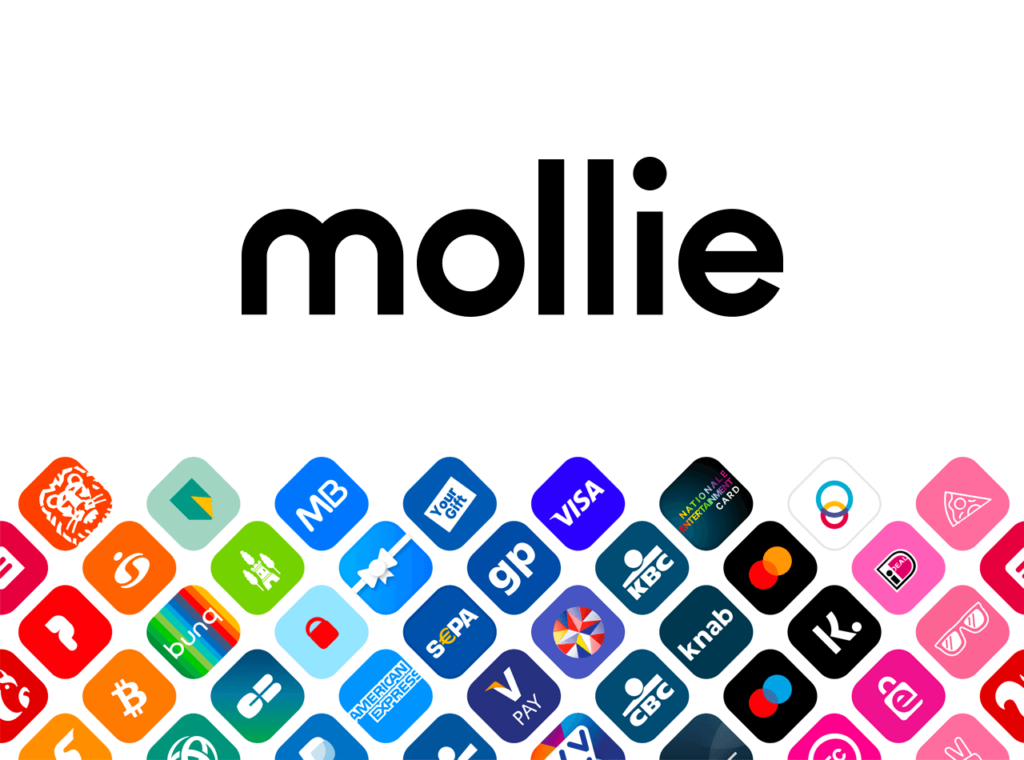 Mollie is one of the fast-growing payment methods globally. You can receive all types of online payments using Mollie. Mollie supports a wide variety of payment channels including Apple Pay, PayPal and Klarna as well as European local payment methods such as iDEAL, Bancontact, SOFORT Banking, EPS, Prezewly24, Meal Vouchers, Ecovouchers, and Cartes Bancaires.
Some of the powerful features of Mollie payment gateway include:
International payments: Mollie supports payments in multiple currencies, allowing you to sell products and services to customers around the world.
25+ payment gateways: Mollie supports 25+ payment methods including Apple Pay, PayPal, Klarna, Eco, SEPA, Sofort, in3, Cartes Bancaires, EPS, PostePay, GiroPay, Visa, Mastercard, American Express and many more.
90+ integrations: Mollie offers flexible integration with 90+ platforms including popular e-commerce platforms such as Shopify, WooCommerce, and Magento.
Robust security: Mollie uses advanced security measures, such as PCI-DSS compliance, 3D Secure authentication, and fraud detection tools, to protect against fraud and keep customer data safe.
Transparent pricing: Mollie's pricing is transparent and easy to understand, with no hidden fees or setup costs. You pay only for the transactions they process, with no monthly or annual fees.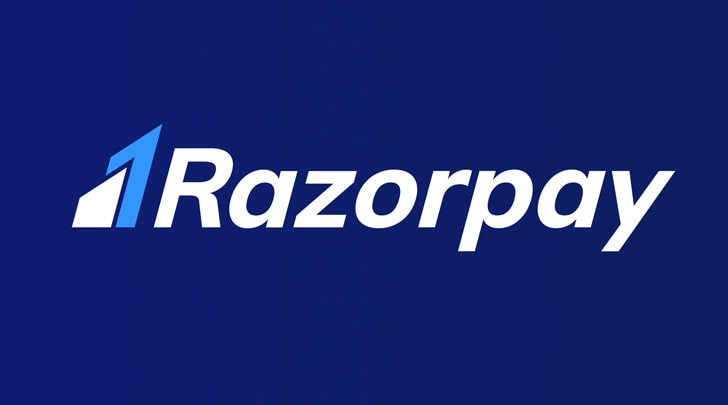 Razorpay is an India-based payment gateway for accepting payments through websites globally. You can receive online payments as well as maintain a fully-functional current account with Razorpay. Below we talked about some of the popular features of the Razorpay payment gateway –
100+ Payment Options: Razorpay supports hundreds of payment options, including credit and debit cards, 50+ net banking options, UPI, Bharat QR, popular digital wallets like Paytm, Mobikwik, Freecharge, Ola Money, Airtel Money and more.
Mobile App: You can accept payment easily and track all your transactions in your phone using the Razorpay mobile app.
Razorpay TokenHQ: Razorpay offers a token feature so that your customers can access their saved card details through tokenization. It completely complies with RBI credit/debit card guidelines.
Smart Collect: Razorpay's smart collect feature automatically resolves incoming NEFT, RTGS, IMPS and UPI payments using Razorpay Customer Identifiers and Virtual UPI-IDs.
Payment link: You can collect payments instantly using the Razorpay payment link. Share the payment link over email, SMS or chatbot and get paid quickly.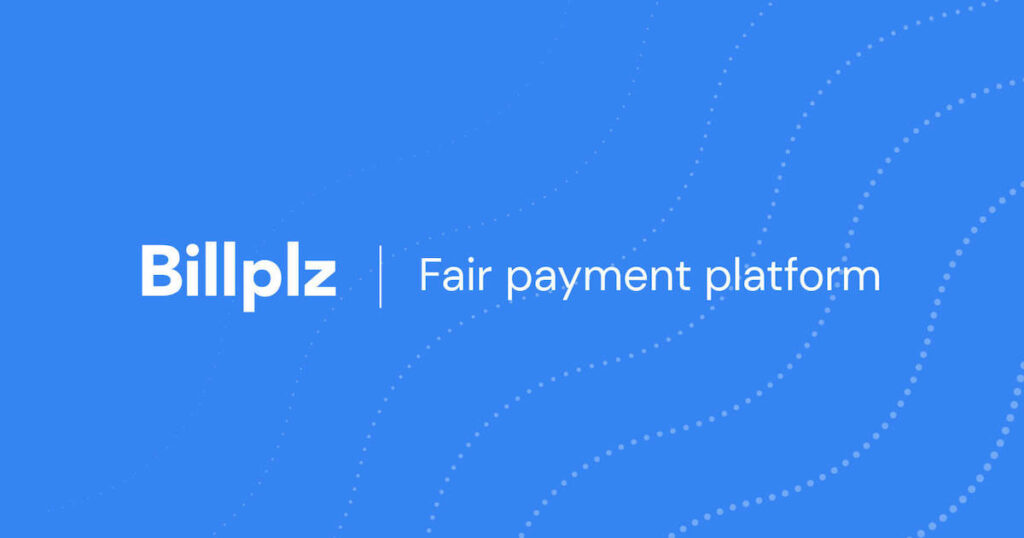 Billplz is a popular online payment platform based in Malaysia. It supports the local payment system of Malaysia – Maybank, Touch n' Go and other worldwide networks such as Visa, Mastercard and American Express.
Below we have listed down some of the top features of the Billplz payment gateway –
Payment form: Billplz comes with a payment form feature that you can share to collect donations, payments and take orders.
Collect payment by email or SMS: Billplz has a no-code payment function that lets you collect payments without having a website. You can get paid instantly using email or SMS.
Payment order API: You can easily disburse funds to your customers, merchants, partners or employees with the Billplz payment order API.
Multiple payment partners: Billplz partners with multiple payment partners both locally and globally. Some payment partners include – Maybank, Public Bank, OCBC Bank, Bank Islam, FPX, PayPal, Visa, Mastercard, Union Pay, 2C2P, Senang Pay, Paydee, Touch n' Go, Grab Pay and Boost.
Flat rate transaction fees: Billplz offers flat-rate transaction fees as low as RM0.50 per transaction which is very much feasible for small and medium-sized businesses.
Read this blog and learn how to accept donations with multiple payment gateways.

SSLCOMMERZ is a Bangladesh-based payment gateway with 30+ payment options. It supports all debit cards, credit cards, prepaid cards and mobile banking services such as bKash, Nagad, Upay and other internet banking systems.
Some of the core benefits of this payment gateway include –
Quick activation: You can activate the SSLCOMMERZ account very rapidly by submitting the required documents online.
Simple integration: SSLCOMMERZ is very simple to integrate with multiple platforms and in multiple languages.
30+ Payment schemes: More than 30 payment schemes and 25+ banks are readily available to make payments with SSLCOMMERZ.
Dashboard: You can view real-time transaction reports in your SSLCOMMERZ dashboard to make informed decisions.
PCI DSS certified: SSLCOMMERZ is a PCI DSS-certified payment gateway that is highly secured and it saves you from the hassle of regulatory issues.
Paymattic – All payment gateways in a single plugin
Above mentioned list of payment gateways is the most secure and popular Square or Stripe alternatives for eCommerce websites. You can get all these payment gateways packed together in the Paymattic WordPress payment plugin.
Paymattic is the ultimate WordPress payment and donation plugin. It supports 9 payment gateways and 14+ integrations to do much more than just payment.
Here is the list of all payment gateways with Paymattic –
Stripe (free)
PayPal
Square
Mollie
Razorpay
Paystack
Payrexx
Billplz
SSLCOMMERZ
Paymattic saves you from the hassle of manually integrating each payment gateway to your website. Just install the plugin to your website and you get all the payment gateways readily available to use.
Try Paymattic & join the thousands already enjoying it.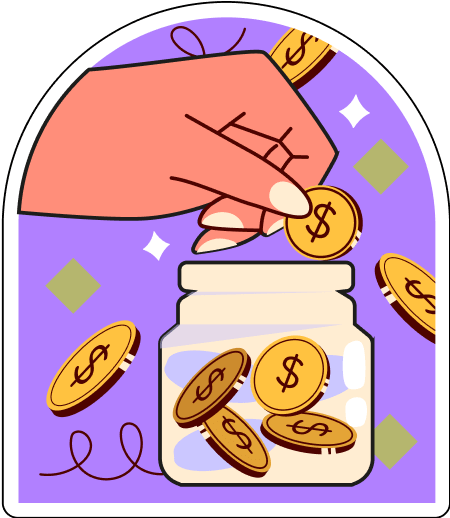 Some last words
Whether you are running a non-profit, eCommerce website or providing services online, getting paid shouldn't be a challenge for you. If you are currently looking for Square or Stripe alternatives you can use any of the above-mentioned payment gateways.
We suggest you use multiple payment gateways so that your users get more flexible options to pay. Try the Paymattic WordPress payment plugin and get all the payment gateways in a single pack.
Good luck!