PayPal Donations Fees – A Cost-Friendly Method to Raise Funds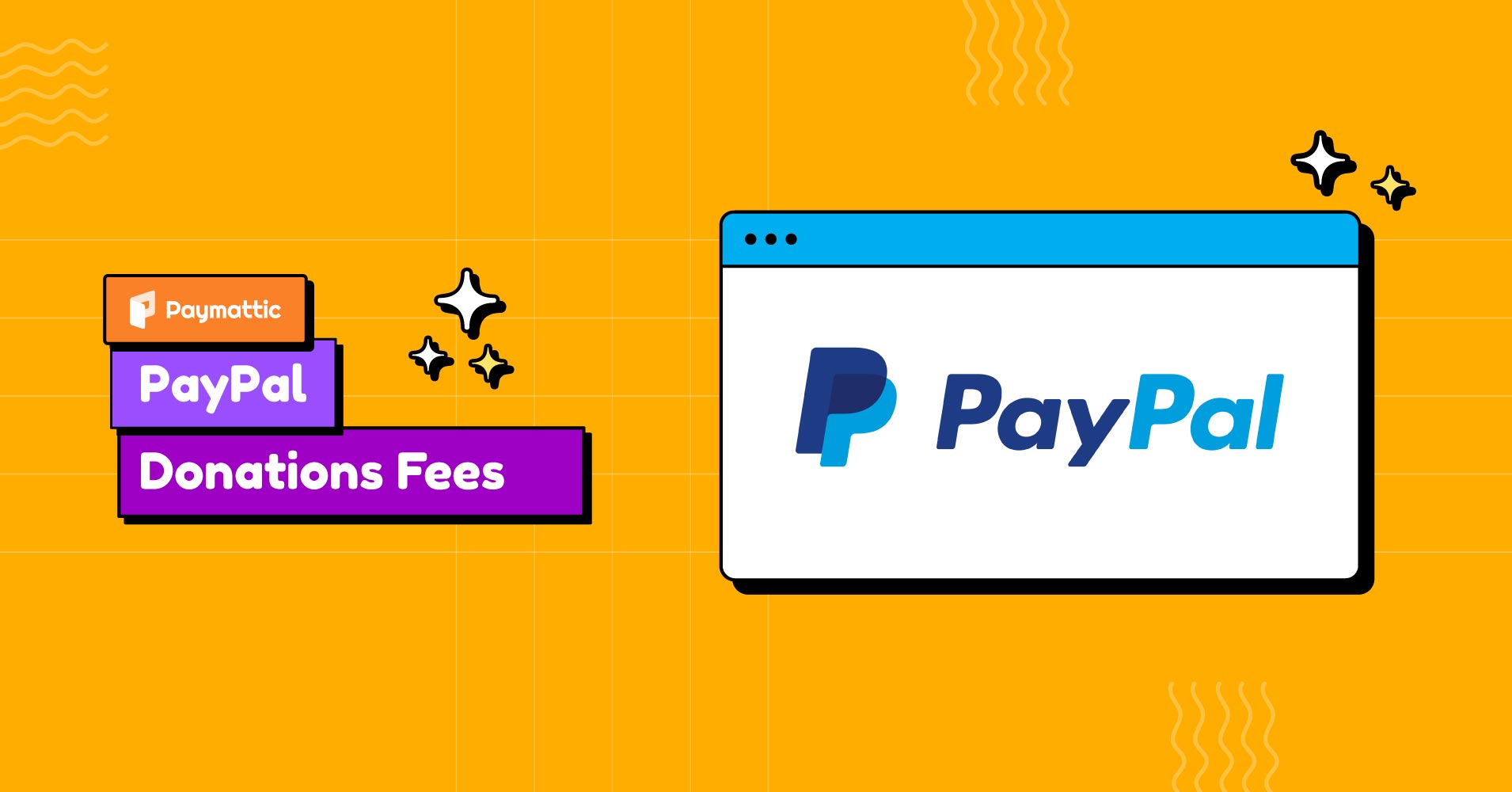 At present, non-profit organizations have many payment method options to choose from where they want to raise funds. Many payment methods may be available, but all are not cost-friendly for every type of non-profit organization.
PayPal is one of the ideal and cost-friendly payment systems to ensure donors feel safe giving on your website. One question may come to your mind how did PayPal become the ideal payment method?
If you continue reading our blog, you will understand why PayPal is considered an ideal payment method. In this blog, we will cover PayPal and its configuration process.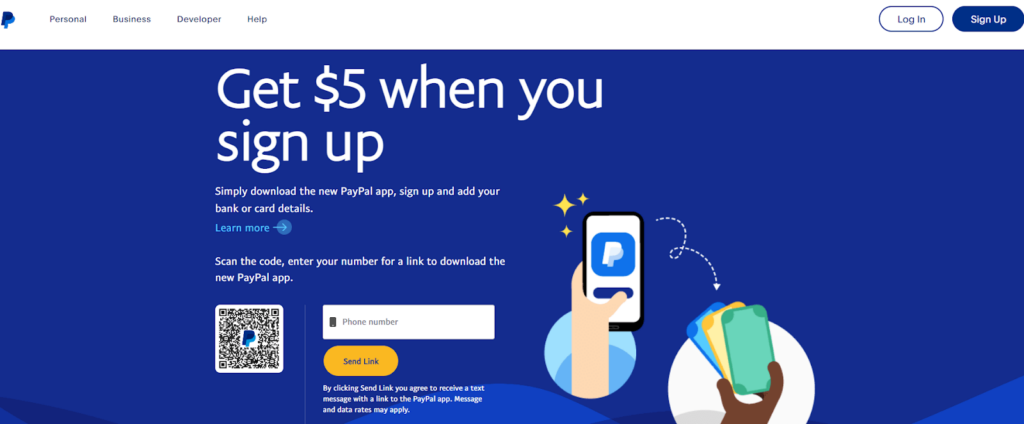 PayPal is a trusted global payment system that securely makes online payments and sends and receives money. It has been giving customers various ways to make purchases, and send and receive money online since 1998. PayPal now handles personal and business accounts with a simple system with aspects of a simple transaction manager and a bank.
If you link your bank account with your PayPal account, you will be able to purchase online with this method. PayPal works as a middleman between your bank account and the merchant to make your payment information secure.
It protects your payment information from merchants and enables you to pay for products online using a bank account rather than a credit card. It also makes transferring money quick and, in most circumstances, free.
This payment method still remains the best choice for customers to do online shopping and money transfers.
PayPal for non-profits
PayPal is a popular choice for non-profit organizations, charities, and donors. Accepting PayPal donations is an easy way to increase donations. Using this system for non-profits is better because of the following reasons.
Subscribe to Our Newsletter
Join the crowd for more promotional offers, product updates, fundraising tips and tricks.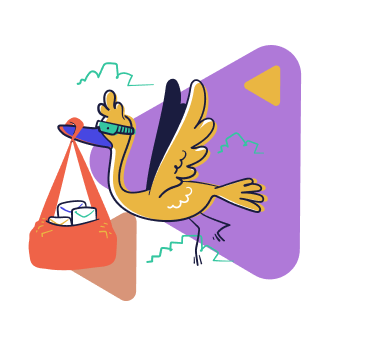 Trusted and recognizable brand
PayPal is one of the oldest and largest global digital payment methods. Millions of people around the world use it. It has 429 million active accounts in more than 20 markets to join and prosper in the global economy.
Its very simple to use
PayPal lets donors donate easily with a single donate button. This button can be set on any website and email to make things easier.
It's fast and hassle-free
The process of donating is very fast and hassle-free with PayPal. One Touch payments of this method allow donors to stay logged in, and Express Checkout makes the donation process more efficient than ever.
Quick access to funds
PayPal doesn't take long for a donation to appear in your account after a contributor makes one. Then, without any further fees, you can transfer that money to your bank account.
Track donations easily
Keeping track of your donations and transactions is essential for making smart choices. You can easily download monthly statements and transaction data from PayPal or grant your staff access for administrative needs.
Secured payment
It's a trusted payment service. You and your donors will feel secure using this service because it has automatic fraud screening and complies with PCI standards, so you won't have to worry about fraudulent transactions.
PayPal donations fees
When a non-profit or charity thinks about using PayPal for its fundraising campaign, one of the major concerns is PayPal's fundraising fees.
To accept donations with this payment processor, first, you need to open a PayPal business account. The setup is very simple, and there is no platform fee, monthly fee, sign-up fee, or cancellation fee. Moreover, the payment platform is totally free. There is just a matter of transaction fees.
PayPal charges a 1.50% fee for each international transaction. It also charges 2.9% + $0.30 per transaction cost for all other organizations and offers a lower transaction fee of 2.2% + $0.30 for qualifying 501(c)(3) organizations making domestic transactions.
How can you accept donations with PayPal?
The PayPal donation button is a suitable and cost-friendly solution for fundraising online. If you are looking for a quick way to receive donations, then it will be perfect.
You first need to integrate PayPal with your desired donation plugin to collect donations. And PayPal is also well known for its integration potential. For example, if you integrate this method with the WordPress donation plugin Paymattic, you can securely collect donations by preserving your donor and donation data.
A donor can donate with PayPal with a single click on the donate button. There are no setup or monthly fees with donation button transactions. You need to pay only transaction fees when you receive a donation. You can also receive recurring donations with this system; just set up the PayPal donate button and integrate it with your site.
With PayPal, customers can automatically choose to give a monthly donation to your organization. The organization and the customer can control the recurring payments in their respective profile settings if they want to cancel or change the amount. For simpler payments on mobile devices, the donate button is automatically mobile-optimized.
Paymattic is one of the most dynamic WordPress donation plugins. This multi-purpose plugin can accept donations and payments for services.
It comes with multiple payment gateways such as PayPal, Stripe, Mollie, Razorpay, Xendit, Payrexx, Billplz, Square, Paystack, flutterwave, and SSLCOMMERZ. You can also pay with a direct bank transfer or cheque through an offline payment method.
Paymattic is simply the best donation plugin that offers you all key features. Some key fundraising features of Paymattic are given below:
Recurring donation
Prebuilt donation template
Donor history
Donation progress item
Custom donation amount
Customizable image upload
Export-import form
Detailed report analysis
35+ input fields
Integration with multiple payment gateways
Thousands of websites accept payments with Paymattic. The smooth user interface of Paymattic lets you deal with donation forms without hassle.
Ready to get started?
Experience WordPress payment and donation like never before. Try Paymattic now!
Configure PayPal with Paymattic
PayPal is a popular payment platform for its reasonable transaction cost. To securely collect payment with PayPal, you can configure PayPal with Paymattic. Follow the process mentioned below to configure PayPal with Paymattic:
First, go to Paymattic dashboard > Payment Gateway > select PayPal.
From the PayPal setting page, select live mode.
Enter your PayPal account email.
Turn on Disable PayPal IPN Verification if you cannot use Payment Data Transfer and payments are not being recorded as complete.
Set a PayPal checkout logo.
In the Confirmation Page Settings, you can choose what you want to display after a successful or failed payment page.
Your PayPal notification URL can be found on the PayPal settings page. To collect recurring payments, you must configure this URL in PayPal.
After completing the previous step, click the Save PayPal Settings button.
If you are not clear enough, Click here to see the full configuration process.
Checkout this blog – GiveWP vs Paymattic and learn which one is the best?
Final words
When it's about accepting donations online, PayPal is obviously the best choice. PayPal for non-profits makes a lot of sense by supporting in-person payments, reporting, specific discounts for nonprofits, a huge range of integration, and lots.
Make your fundraising journey easier by integrating this method with Paymattic. You will get PayPal integration in its premium version. Lot more payment methods are also available in Paymattic. Try whatever you want.
So what are you still waiting for? Try Paymattic Pro by yourself.