Paymattic: The Future of WordPress Donations and Fundraising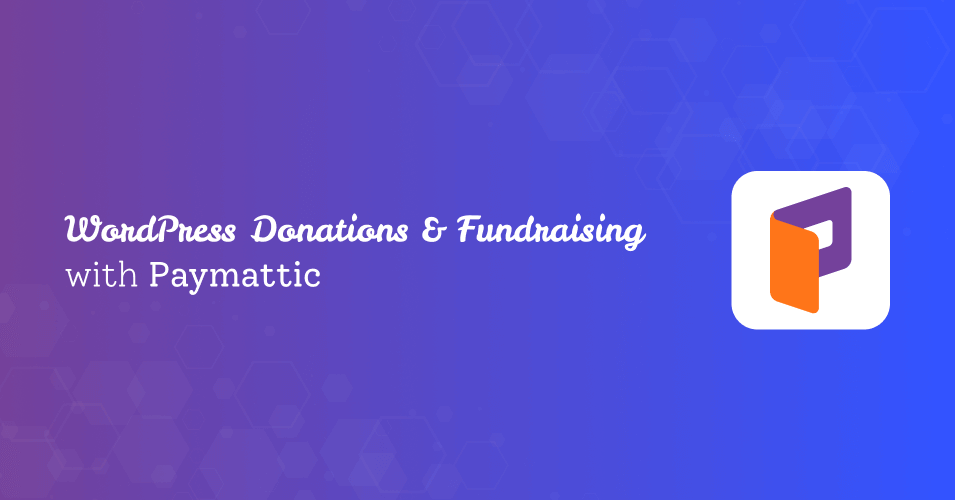 Building an online fundraiser or donation campaign can prove to be quite challenging. We are well aware of that. So to ease some of that for you, we have come forward with an intelligent, dynamic, and innovative WordPress donation plugin, Paymattic.
It has some of the most powerful features, packed in a small, lightweight bundle with a very easy learning curve – everything that makes collecting WordPress donations and fundraising a breeze. So without further ado, let's get to it. But first, what is Paymattic?
Paymattic: Something new, for the kindness in you
Paymattic is a WordPress donation and payment plugin that pledges to make transactions effortless for you. And how does it achieve that? Through seamless payment forms. There are many form templates to choose from that you can easily customize.
However, if you want to build one from scratch, you can also take a blank form and create it from there. There are 35+ input fields to guide you through. And you can use these custom input fields to pretty much achieve anything you want.
Some of the most fantastic WordPress donation features include:
Donation goal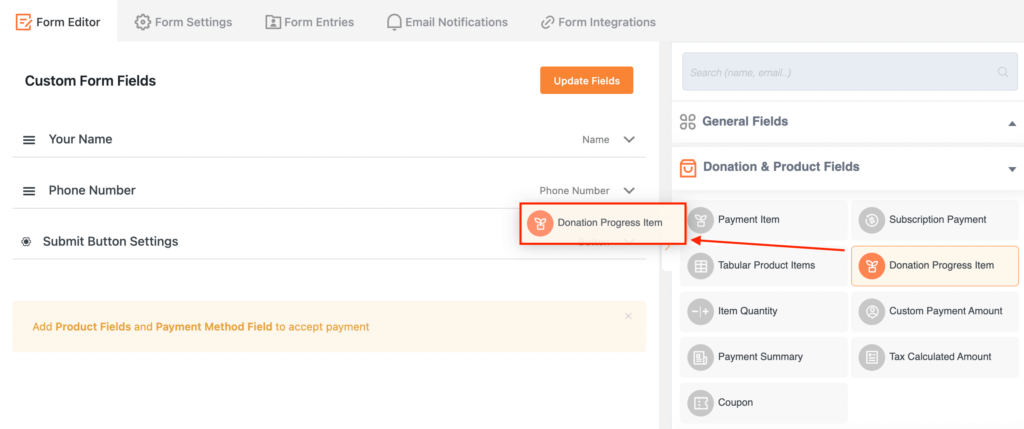 WordPress donations and fundraising may be a sophisticated and elaborate matter, but executing a neat fundraising campaign doesn't have to be such an extravagant ordeal, especially if you have the best WordPress donation plugin by your side.
Just follow the steps mentioned below, and you are good to go.
Click on the create form option from the dashboard.
Choose the form template you need from the selection of prebuilt form templates available.
Drag the Donation Progress item from the Donation & Product Fields.
Configure the field.
This donation field will enable you to connect with your users through images, show progress through statistics, collect custom amounts, and much more.
Ready to get started?
Experience WordPress payment and donation like never before. Try Paymattic now!
Recurring donation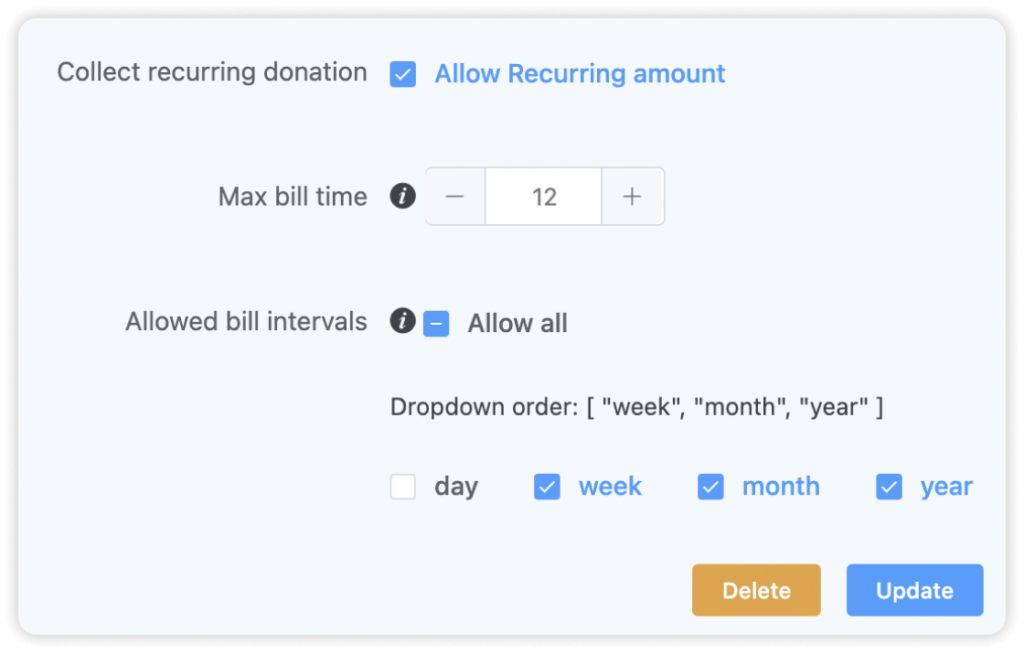 When you manage donation campaigns or online fundraisers, you will often find yourself overcome with sudden challenges that require instant action. But do you have enough financial backup to support that? Recurring donations is a game-changer here. If you have a recurring donation model in place, it will ensure a continuous stream of revenue that you can put to immediate use.
Paymattic understands such dire needs. And this is where recurring donations come into play. All you have to do is tick the Allow recurring amount checkbox. The visitors will have full liberty to customize how they wish to continue giving their support to your cause by configuring their preferred bill intervals.
Compare GiveWP and Paymattic head-to-head and pick up the best one.
Customized bill interval

While designing a donation campaign, you obviously have some plans in mind. How long you want to run the fundraising campaign, how much you wish to collect, and things like that. So, even if you have diligent donors providing continuous support, running an endless online fundraiser is not always a good idea.
You can quickly solve this issue with the allowed bill interval feature. Once you enable recurring donations, you will notice a max bill time numeric input field. Before putting the bill times, make sure you check all the allowed bill intervals below. Note that keeping the number at zero will keep collecting donations as per the donors' wishes without restriction.
Goal amount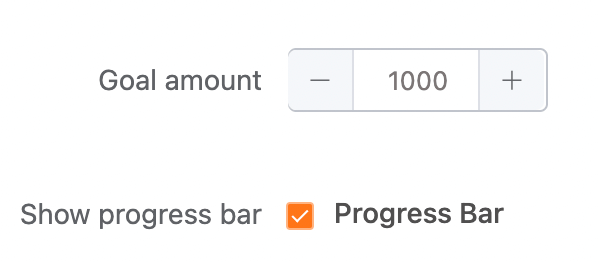 One of the most effective, if not THE most influential, factors for donation campaigns is the display of community response. Or, in technical terms, word-of-mouth marketing. Whatever you may call it, when people see others actively participating in a cause, they are also motivated to do their part.
To help you inspire a sense of companionship in others, Paymattic has brought forth a neat statistics feature that will help you set a goal amount. This will exhibit the total donation goal amount, how many donations have taken place so far, and the money received. This additional touch makes your fund collection more transparent and, consequently, reliable.
Progress bar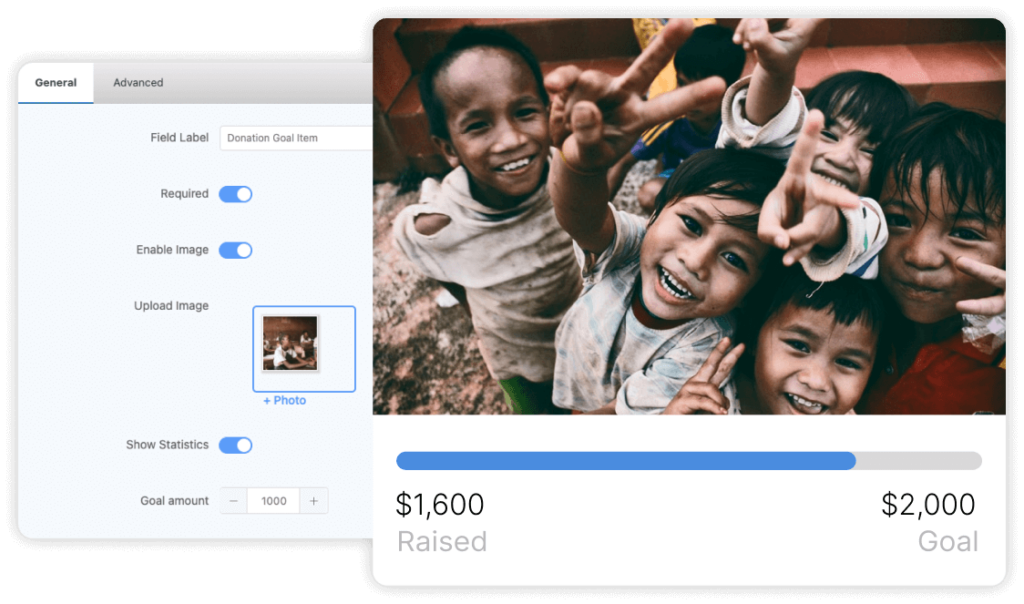 While we are on the topic of driving donations, community response, and transparency, another triggering factor is a progress bar. This shows the overall advances of the drive, where you are with donations, and how far you still have to go.
With a single click on the Progress Bar checkbox, you can include a nice progress bar on the form so users can get a quick overview of the campaign at a glance. Moreover, seeing the change in percentage in real-time after they complete a donation gives them a sense of soundness.
Auto cancellation when the goal is reached
As for closing the online fundraiser, you are a busy person with tonnes on your plate. So to expect you to know the real-time update of the fund collection down to every last second will be too outrageous.
But don't worry! Remember the donation goal amount you set before? Once that goal has been reached, Paymattic will automatically close collecting donations for the particular donation campaign.
Predefined donation amount

One factor to keep in mind while devising any campaign, be it fundraising or commercial, is to keep things as simple as humanly possible. That can often entail offering accessible donation options that the users can simply click.
You'll be able to do this easily with Paymattic's predefined donation amount. Add as many options as you may feel fit. Donors can simply select their preferred amount, and you can collect donations in 10s, 20s, 100s, and 1000s.
Moreover, you can even enlist various items for charity fundraising and sell them at different prices. This enables you to execute dynamic fundraising programs like charity movie festivals, charity game show, etc.
Custom amount
However, only offering predefined donation amounts may leave some donors out who want to participate but cannot fit their allotted slots. So it is always advisable to allow donors the freedom to donate whatever they feel comfortable with.
Keeping this in mind, Paymattic includes a custom amount checkbox. Just tick it once to allow custom donations, and start collecting offerings of all sizes – big and small, because every penny counts!
Advanced analytics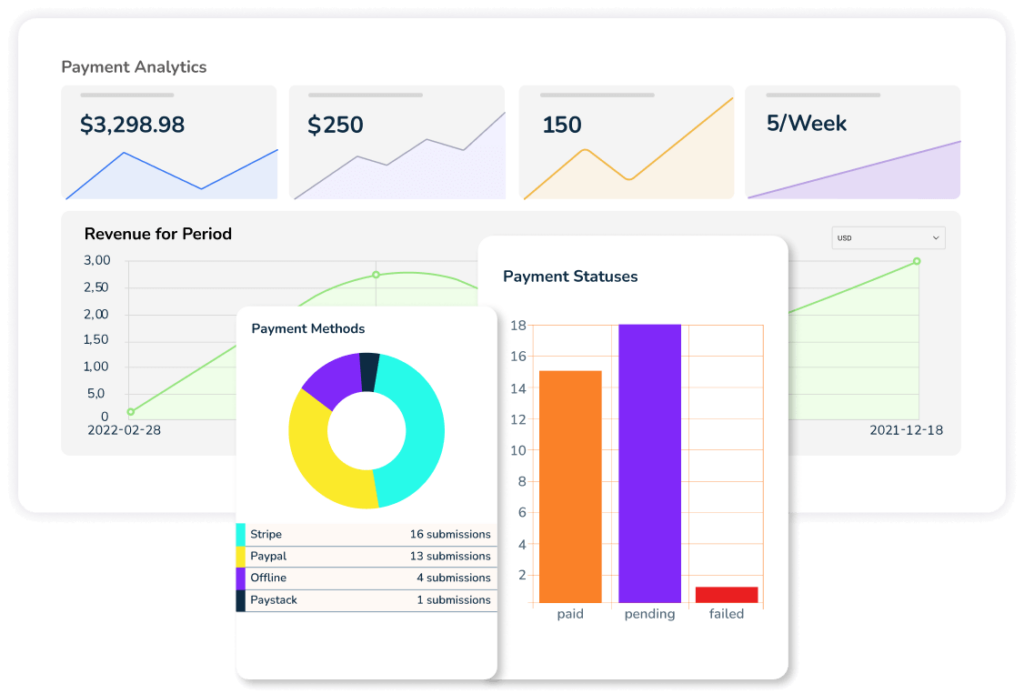 One last thing – data management. Intricate fundraising campaigns are going to bring in a massive amount of submissions. So naturally, it is a huge data management chore for someone, possibly you. But if you have some tremendous advanced analytics on your side, this seemingly tedious task can be rather enjoyable.
So, open up the Entries tab of the plugin and check out all the fantastic data management features Paymattic has in store for you. View, sort, or take bulk actions against each individual entry. Or, for a more detailed overview, head over to the Reports tab. Here, clean graphs and organized numbers show crucial parameters like:
Total revenue
Revenue this week
Total customers
New customers
Revenue for period
Revenue breakdown
Payment methods
Payment statuses
Form performance
Top customers
Recent activity, etc.
Redefine WordPress donation and fundraising with Paymattic
Paymattic itself is a revolutionary plugin. It includes all the features that help businesses, non-profits, and private ventures to collect payments easily. Be it donations or payment for a service or product.
Along with the features mentioned above, many more functionalities make online fundraising a walk in the park. User registration, SMS notification, WordPress CRM tools, email automation, etc., are sure to take a load off you.
So what are you waiting for? Give Paymattic a go and see which functionalities are the most beneficial for you. Money-back guaranteed if you don't like it.