Paymattic Year in Review 2022: A Phenomenal Year!
The year 2022 was a roller-coaster ride for Paymattic. Rebranding WPPayForm, Lots of new updates and features with an exceptionally improved UI made Paymattic a totally different plugin than what it was just a year ago.
Paymattic is now a family of 3000 active users. A big clap! Heartful thanks to you, all of our users and community members. We wouldn't have grown so fast without your love and support.
The year 2022 was a successful year for Paymattic. It's quite fun to look back and see what it has accomplished throughout the year. So, let's jump into the Paymattic year in review 2022.
Rebranding WPPayForm to Paymattic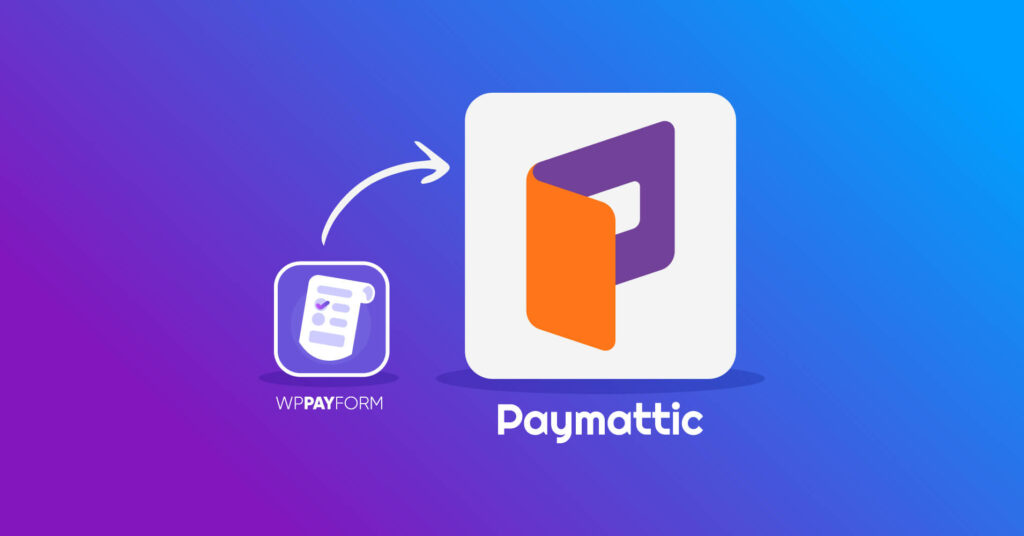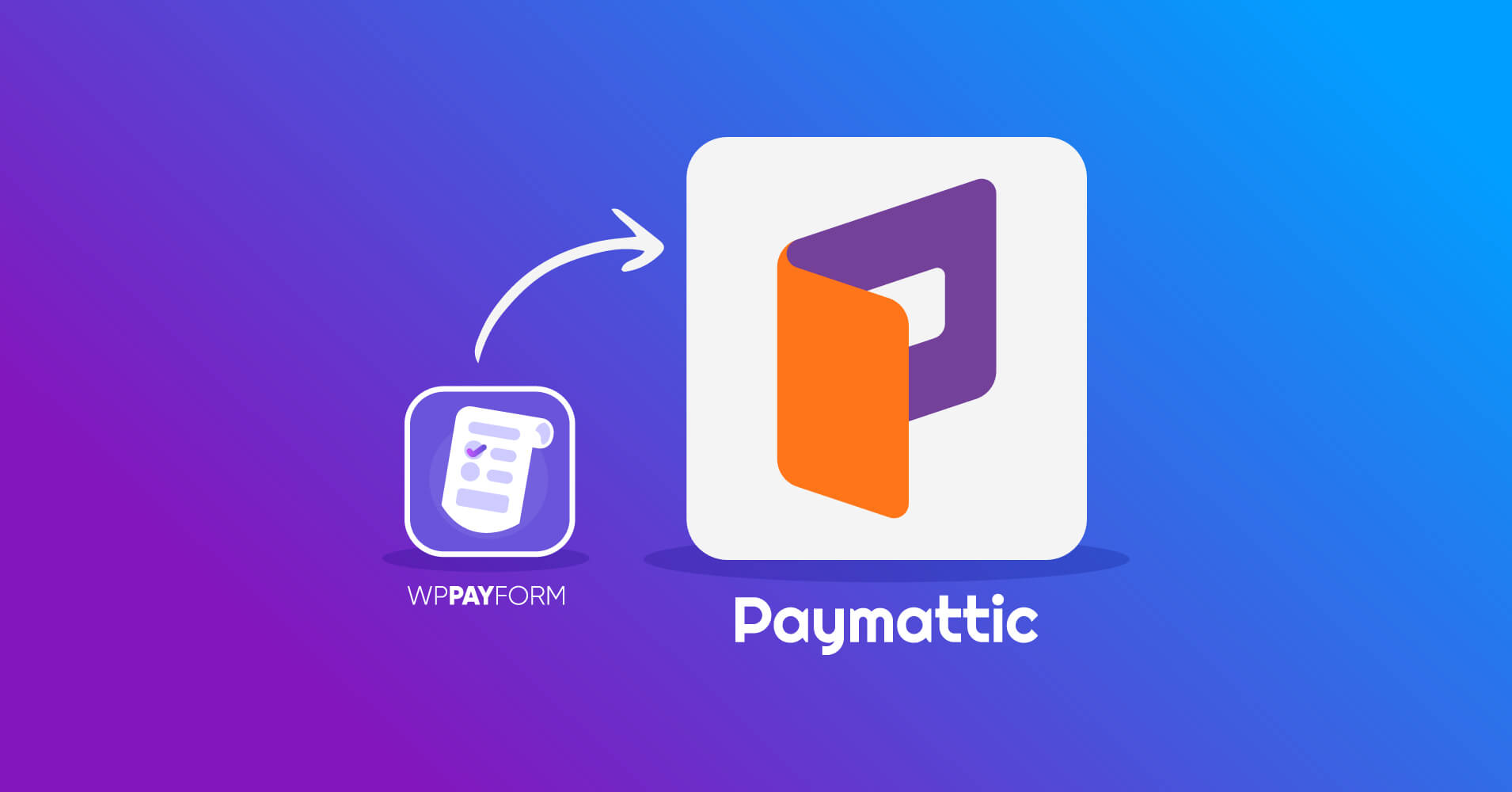 We, the WPManageNinja team, believe in continuous improvement and innovation. With the vision to deliver something more than what we promise, we polished the WPPayForm plugin and powered it with tonnes of fresh features.
Paymattic got some huge updates in 2022. All those massive updates turned Paymattic into a fresh & different product. We thought of giving this product a premium brand identity that reflects better usability and higher customer value.
And all those amazing features with the relaunch of this plugin deserved a fresh new vibe. So, we rebranded it to Paymattic.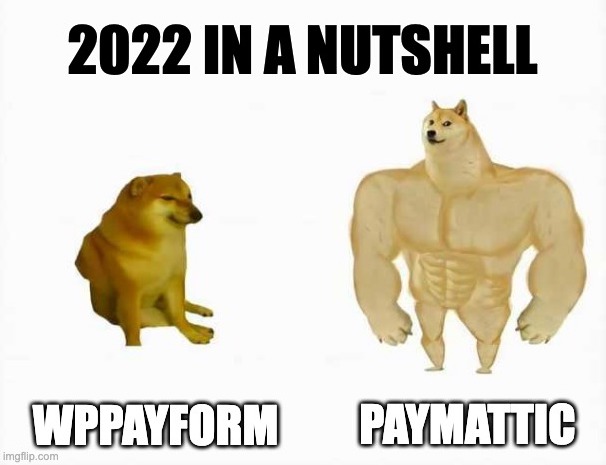 The highlights: Paymattic year in review 2022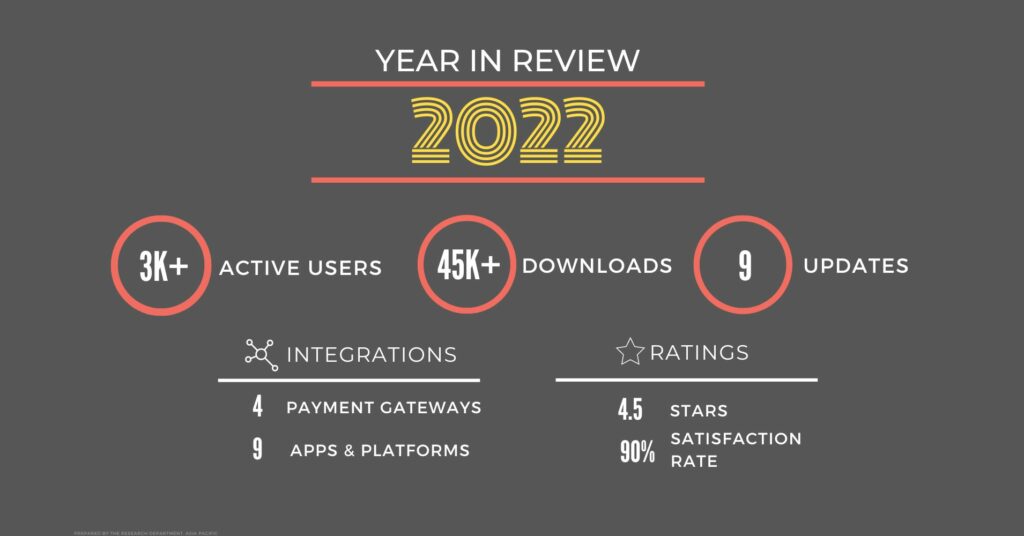 Paymattic has been on the buzz since its massive rebranding in June 2022. It was a hectic year for the Paymattic team. Full of inspiration and enthusiasm, this team pushed the boundaries beyond what they were capable of. Here's a quick sneak peek of what they have achieved throughout the year 2022.
Paymattic is powering up 3,000+ businesses worldwide.
Paymattic has 45,000+ downloads as per WordPress data.
According to the WordPress repository, Paymattic has a 4.5-star rating to date.
Paymattic released 9 major and minor updates throughout the year.
Only in 2022, 1,453 customer support tickets were replied with a 90% satisfaction rate.
Added 4 new payment gateways and 9 new integrations with multiple platforms.
Published 60+ insightful blogs and 65+ documentation to help customers succeed.
Unpacked a fresh & clean UI
We streamlined the UI of Paymattic with a refreshing and cleaner look. Now you can have a smooth experience using every single feature of this fantastic plugin.
A dramatic change to the visual form editor, button colors, checkboxes, and navigation menu made Paymattic more appealing to the users. Now, you can enjoy better control over the plugin with lots of customizable options and a shiny new look.
Gutenberg-style Advanced Editor with 23 new fields
Paymattic revolutionized the form-building experience for users with an easy and stylish Gutenber-style Advanced Editor. It has 23 new form fields that give you more flexibility and control over your payment form. Input fields have the conditional logic option that makes your payment form more sophisticated.
You can add any fields just simply typing '/' or clicking on the '+' icon on the form editor. Drag and drop any field you want to add and customize it to your own taste.
There's more! You can roll back if you make any mistake by simply clicking the undo button. There's an option to switch back to the traditional classic editor for your comfort. So far, it is the best and most modern form editor for any WordPress payment plugin.
4 New payment gateways: Payrexx, Square, SSLCOMMERZ, and Billplz
Paymattic takes care of your online business with ultimate gravity. So, we came up with 4 new payment gateways with Paymattic this year so that you can expand your business more.
Though it already had 5 popular payment gateways – Stripe, PayPal, Mollie, Razorpay and Paystack, it added Payrexx, Square, SSLCOMMERZ and Billplz payment gateways with the recent releases so that you can go some extra miles with your business.
Now you can receive payments from all types of debit and credit cards globally. Besides, it allows you to accept payments with Ideal, FPX, BACS direct debit (UK), Bancontact, Giropay, Przelewy24 (P24), EPS, Alipay, ACH debit and Sepa debit.
More powerful with 9 new integrations
Paymattic is now more powerful with 14 integrations. Take your payment form beyond with these amazing integrations with Paymattic. It already had some popular integrations such as FluentCRM, MailChimp, Slack, WP User Registration, and ActiveCampaign.
We added 9 new integrations this year, so you can accomplish more with the WordPress payment form. Following are the new integration modules of Paymattic –
Fluent Support
LifterLMS
Tutor LMS
LearnDash
Twilio
Telegram
Zapier
Google Sheets
Webhook
Now you can automate email marketing, customer communication, online course selling, data analysis, customer support and many more with this single plugin. Besides, you can connect to 5000+ applications and tools with the Zapier integration. I bet you no other payment plugin can give you so many powerful third-party integrations in one plugin.
Introduced WordPress donations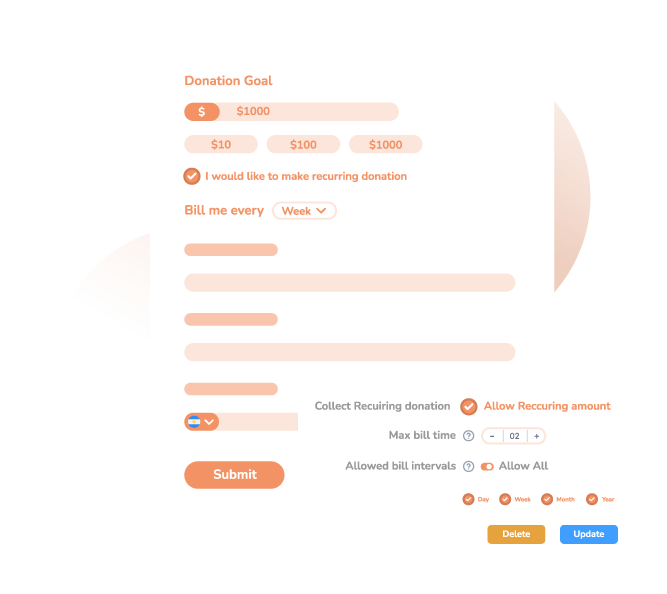 The recent pandemic taught us the power of humanity and what a big difference it can make with our little donations. So, we came up with some remarkable donation features with Paymattic so that you can run your online fundraising campaign even better. Following are the new donations features of Paymattic –
Recurring donation – You can collect recurring donations from your donors that automatically accept payments at a specific time interval.
Enable images – Make your donation form more visually appealing by adding images to it.
Billing intervals – Daily, weekly, monthly or annually – choose any billing interval you want.
Donation Progress Item – Now, you can add Donation Progress Item to your form that allows the donors to see how much donations were raised in real-time.
Donation Item & Custom amount – There are also options for adding donation items and custom amounts for flexibility.
Paymattic provides two ready-to-use donation templates to create online donation forms in minutes. With so many global payment gateways and 135+ currency support, you can easily turn your local donation campaign into a global one.
Deeper insights with advanced reporting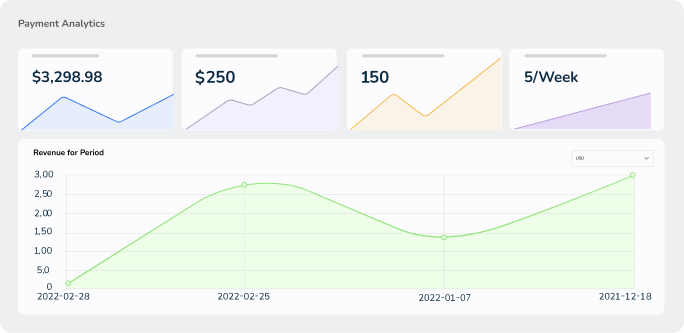 We understand how important it is to make data-driven decisions for your business. Whether you are running a giant corporation or startup, you definitely need insightful data. Keeping that in mind, Paymattic developed an exclusive advanced reporting module.
Here you can get total revenue, revenue breakdown, new customers, top customers, payment statuses, payment methods, recent activity, form performance and many more in one go.
Know your customers better with Customer Profile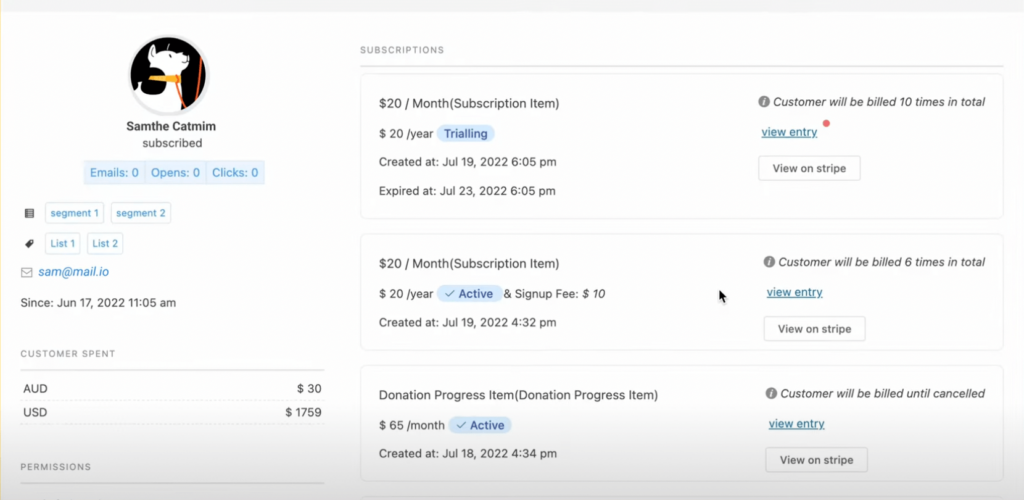 Success in your marketing efforts greatly depends upon how well you know the customers. Getting closer to your customers builds a stronger customer relationship. That is why Paymattic offers you a robust customer profile module where you can trace every single activity of each customer.
You will have a bird's-eye view of the following information about a customer –
Customer's name
Customer's email
Payment history
Permissions
Subscription details
Customer engagement by form
Customer's spending vs. date graph
Activity
Premium customer support with paid ticketing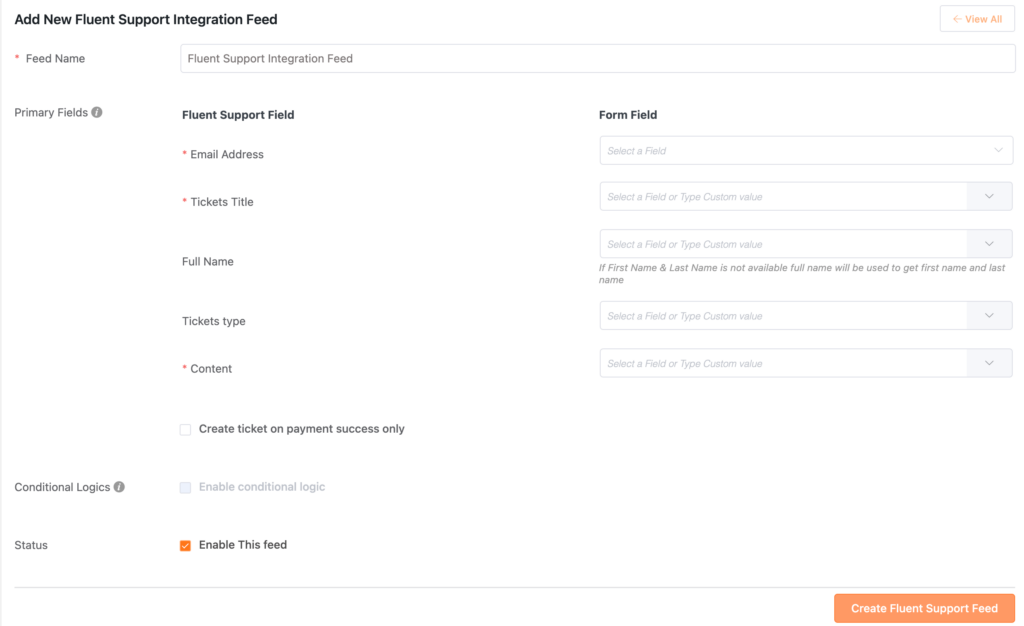 Paymattic introduced paid customer support feature this year with Fluent Support integration. Users can open a support ticket when the payment is complete.
Fluent support integration is the premium feature that our customers were longing for. So, Paymattic listened to its users and came forward with a solution to support customers without any flaws.
Boost your e-Learning business with LMS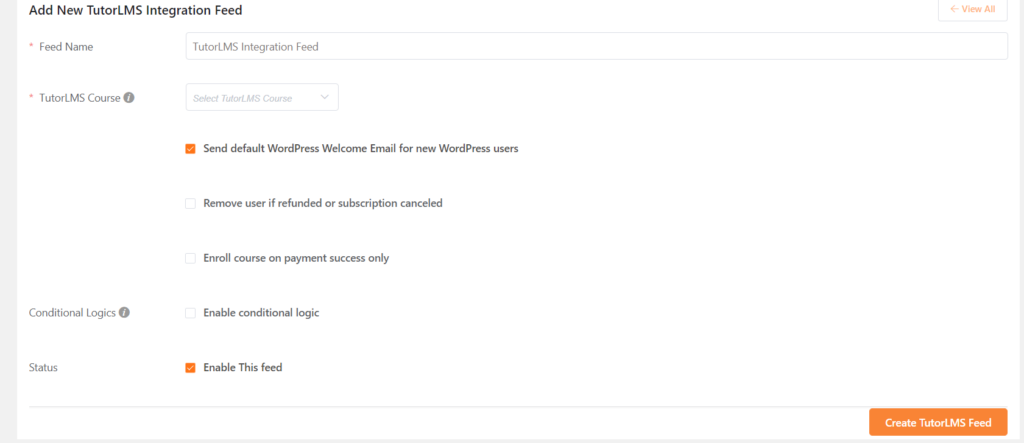 This is the age of online learning and the demand for LMS integration is exceptionally high. So, we integrated Paymattic with the three most popular LMS plugins –
These LMS integrations let your users enroll in courses automatically on payment success. It saves you the time and hassle of manually assigning courses to users. So, online education is fun with Paymattic LMS integration.
Fearless security with anti-spam features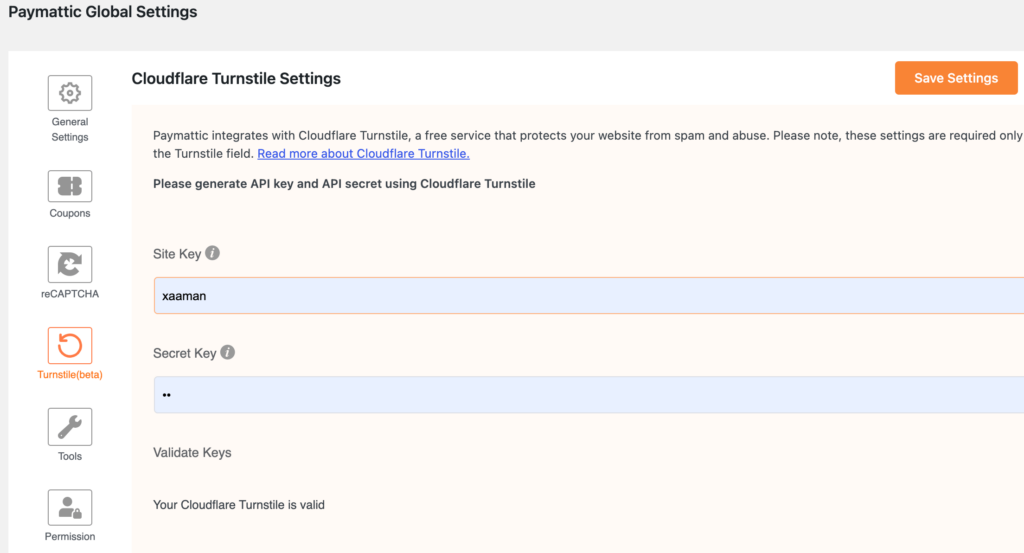 Paymattic leaves no stone unturned when it deals with your website security. It added another 2 layers of anti-spam features, such as Honeypot and Cloudflare Turnstile security, with the recent releases this year.
These anti-spam security tools will filter out all unwanted automated bots on your payment form. Thus Paymattic ensures fearless security without making you lose any extra penny.
The Cloudflare Turnstile security traces the mouse movement pattern and several other factors to detect whether the traffic is a real human or a bot. It shows a Turnstile verification success badge bottom of the form when it verifies a legitimate user.
Seamless automation with Webhook and Zapier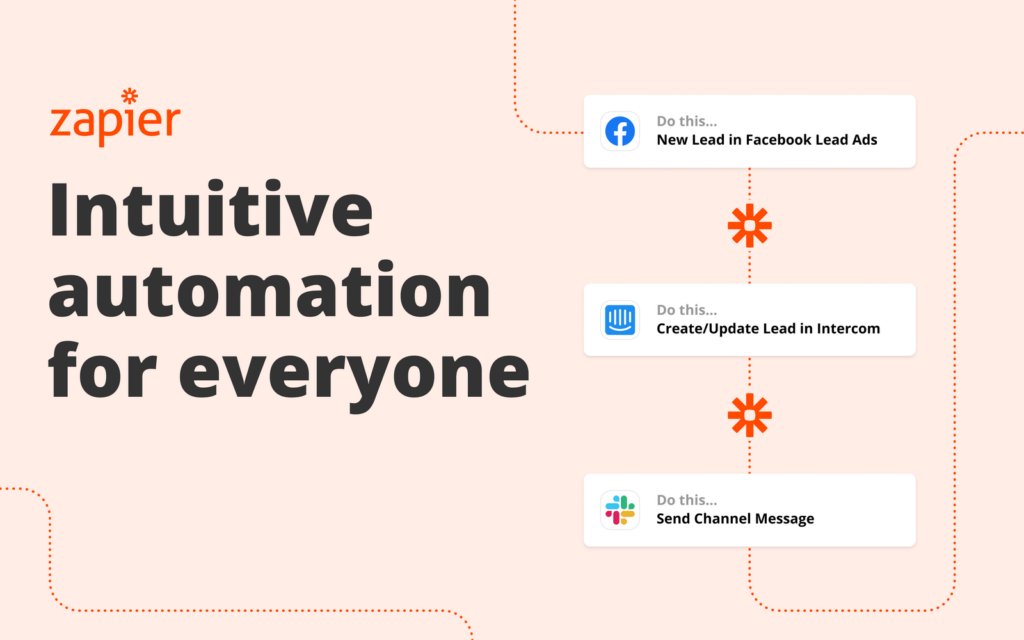 Seamless automation is one of the cutting-edge features of Paymattic. Your payment form is more dynamic when you automate it with other platforms. Focusing on it, Paymattic integrated with Webhook and Zapier.
You can easily exchange data with third-party platforms using Webhook. Besides, Zapier lets you connect with 5000+ applications and tools. That's pretty amazing, isn't it?
Instant notification with Twilio and Telegram

How cool it is you get notifications on your phone right after a form is submitted! Paymattic made this a reality with Twilio and Telegram integrations.
Using Twilio, you can receive a notification SMS when a user submits a form. If you want to get the notification on a Telegram channel, you can do so by integrating your form with Telegram.
Manage data wisely with Google Sheets integration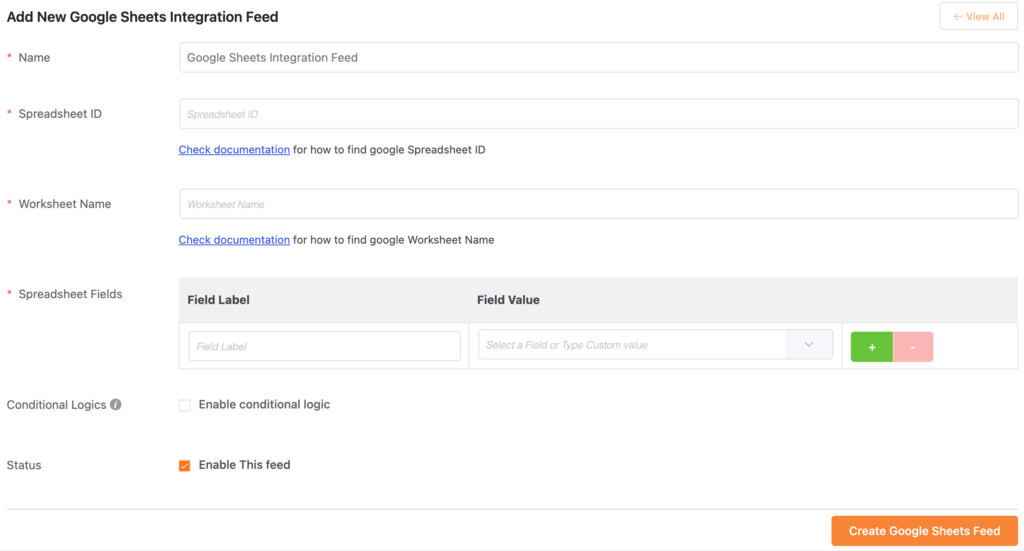 Almost in every business, we make extensive use of data. To manage your data with more ease, Paymattic offers you Google Sheets integration.
Now you can create spreadsheets, collaborate with your team members and analyze data without logging in to the WordPress dashboard. You can also easily share live data without giving access to the dashboard.
WordPress contribution
The paymattic team has taken a big part in the recent WordPress update. We feel proud that six of our team members contributed to WordPress and were recognized as core WordPress contributors this year.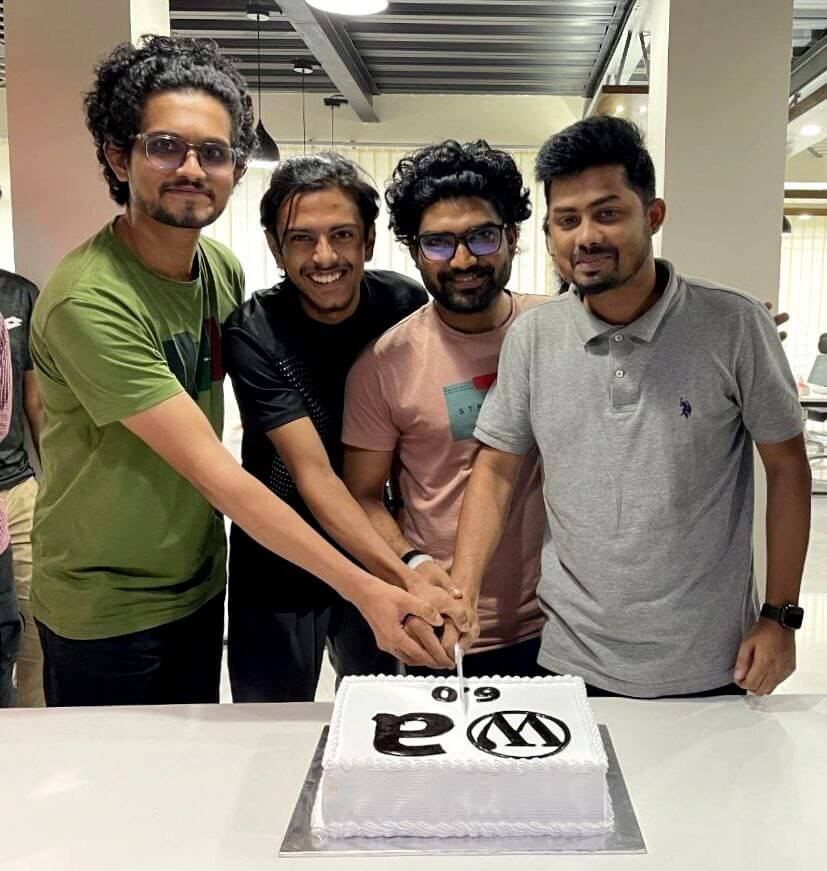 It's just the beginning. What's coming up next?
We have released so many interesting features in 2022. To be honest, this is just the beginning for us. We will keep up the same pace in the next year too and planning for a bunch of surprises for you.
We have already planned for some exciting features in our upcoming releases. The next release will reveal an excellent product cart template and invoice-on-payment features.
We always love to hear from you and make a priority list based on what our users want. Like us on Facebook and let us know in the comment what features you want to see next.
Thank you for being with Paymattic and wishing you a Happy New Year in advance.