Best WordPress Booking Plugin: Introducing FluentBooking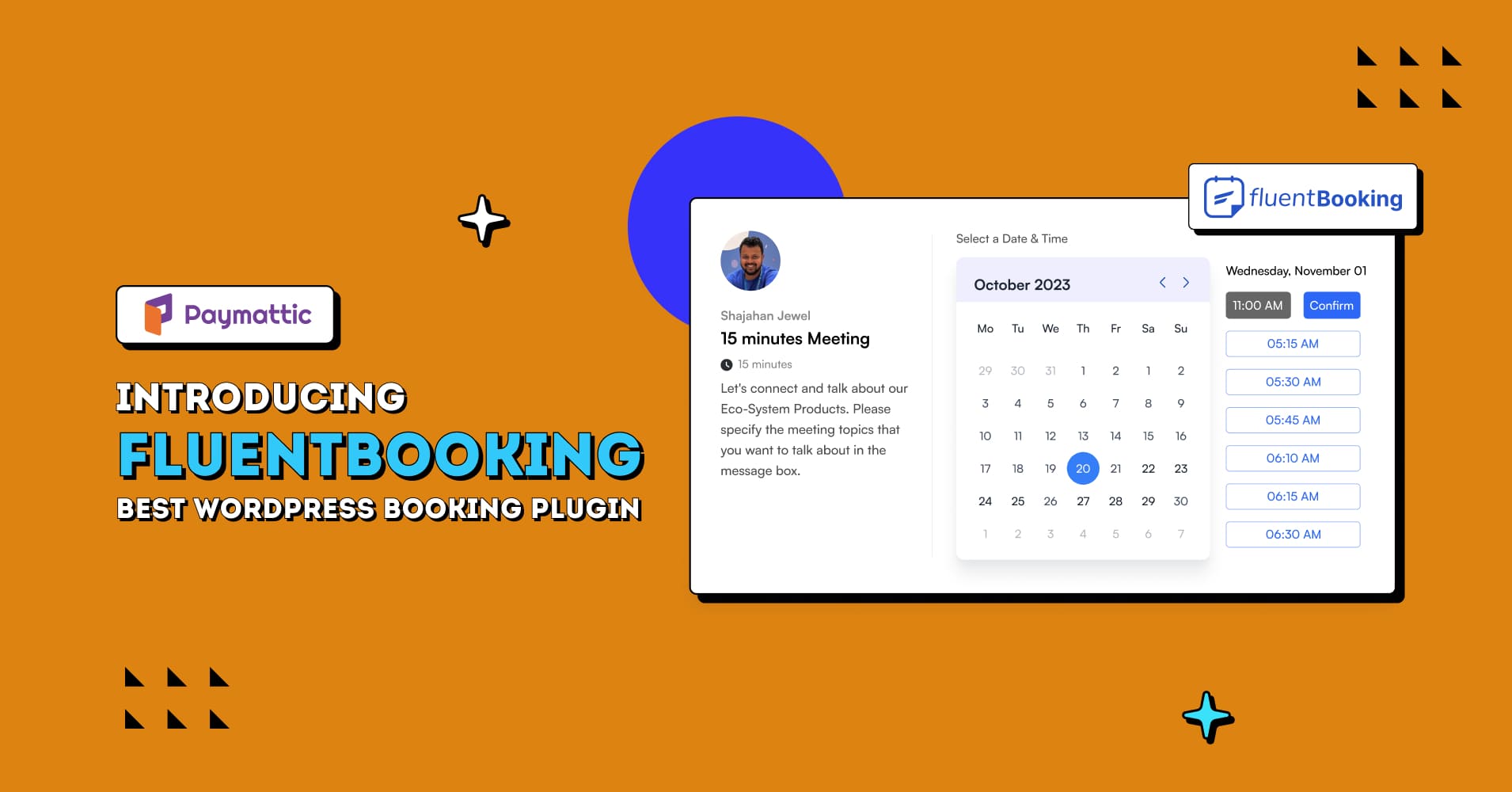 Finding the best WordPress booking plugin is tough. All those screeching noises of everyone being the best. And when you land on a plugin that you are willing to pay for, the question is always there: is it worth it?
You need an appointment software that looks good on your website and is super responsive on every device. You need a booking plugin for WordPress that really does what it's supposed to do—make scheduling and appointments seamless. A plugin that manages appointments, bookings, webinars, events, and sales calls without a hiccup.
With all these factors in mind, I am going to introduce you to a WordPress booking plugin, FluentBooking, that makes scheduling and appointments the simplest experience.
But first, we are going to see what the defining factors of the best WordPress plugins are.
So, let's dive right into it.
What elements make the best WordPress booking plugin?
When you are a business owner, a WordPress appointment booking plugin is a must-have. Either for yourself or your customers, it makes the experience way better. Also, it boosts productivity.
But you have to determine which features are must-haves. And which of them are just gimmicks. Let's look at some must-have features for a WordPress booking plugin:
Good user interface: A good-looking user interface makes it easier to get your job done without getting entangled.
Mobile-friendly interface: Not all of your customers start booking on their PCs. They use their phones, tablets, and other smaller devices.
Automated emails and reminders: Make sure the plugin sends you email notifications when any appointment is made.
Customizable calendars: You don't value how much customization matters until you are stuck with a bad-looking plugin.
Time-zone management: It makes the process easier since your attendees can input their time zones separately.
Attendee Insights: Gather information about your attendees. Make it easier to filter out meetings.
Appointment rescheduling: In case you or your users want to reschedule an appointment, this is a mandatory feature.
Ecosystem: You want your appointments synced with other services you use. For example, Google Calendars, Google Meets, and other productivity software.
Customer support: You don't appreciate customer support until your software is not working properly. A good customer support is necessary.
FluentBooking: A comprehensive booking solution for WordPress
Considering all these features above, I suggest you go for the FluentBooking WordPress plugin.
Why?
Because FluentBooking is an all-in-one booking appointment plugin for WordPress. It comes with a very interactive user interface where all the necessary data and appointments are displayed for easy scanning. And graphs to keep track of your over-the-time improvement.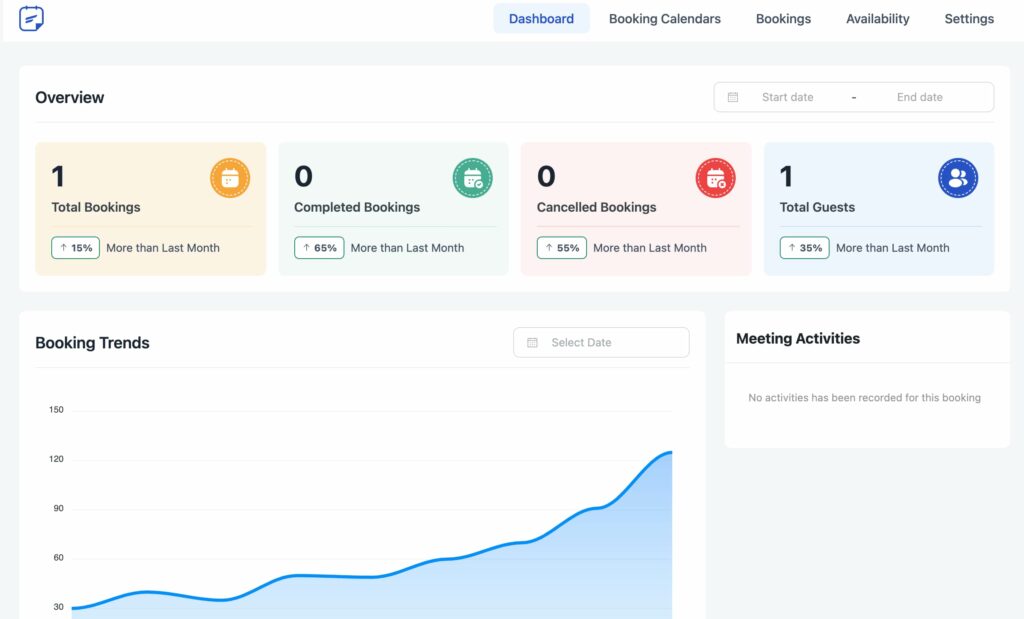 Calendar rescheduling is equally important to book appointments through a WordPress plugin. FluentBooking comes with all the possible customizations in this regard. It lets you disable a booking and reschedule it for another time.
Also, FluentBooking provides you with individual calendar settings. You can change the host, add a calendar avatar, and add necessary instructions for every meeting scheduled.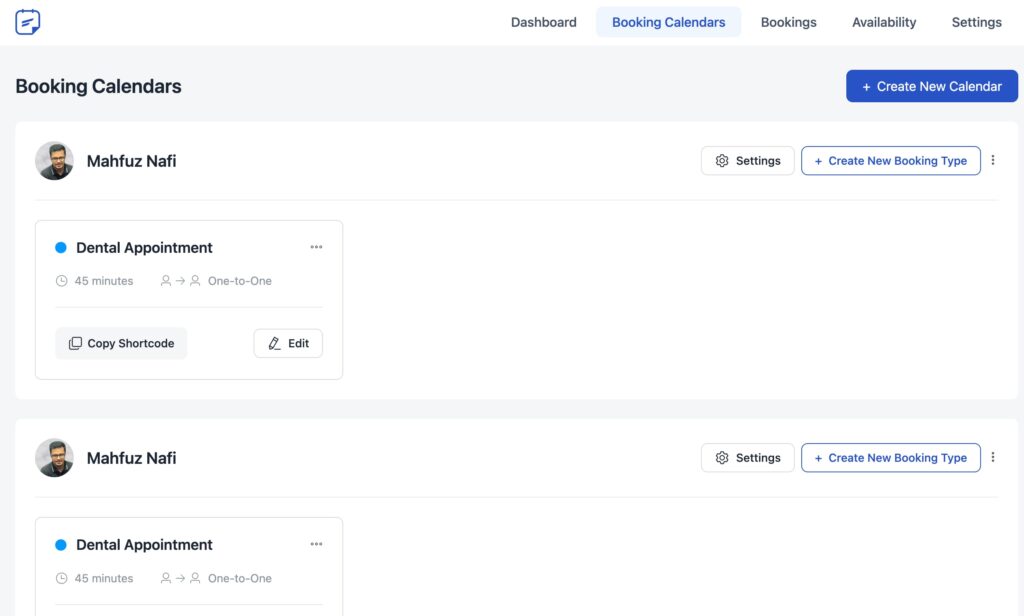 With FluentBooking, you can show meetings and appointments on your desired pages. You have the option to customize date formats and select your preferred time zones. Moreover, you can even set up recurring meetings on the fly. And have a look at all these available slots for you.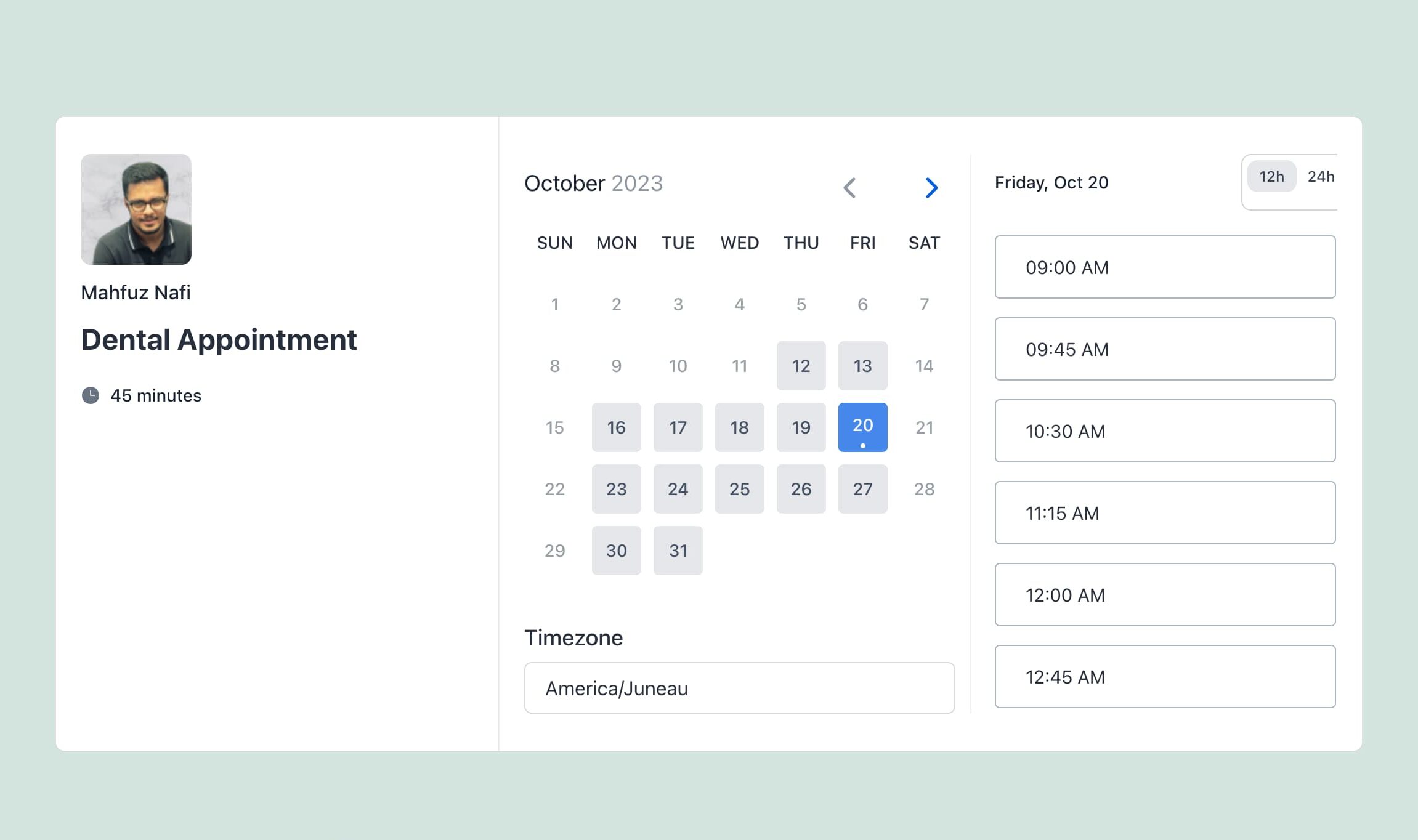 For any scheduling plugin, automation is a core feature. FluentBooking lets you use all the tools you are already using. You can use your go-to services with FluentBooking and add them to your fluent ecosystem.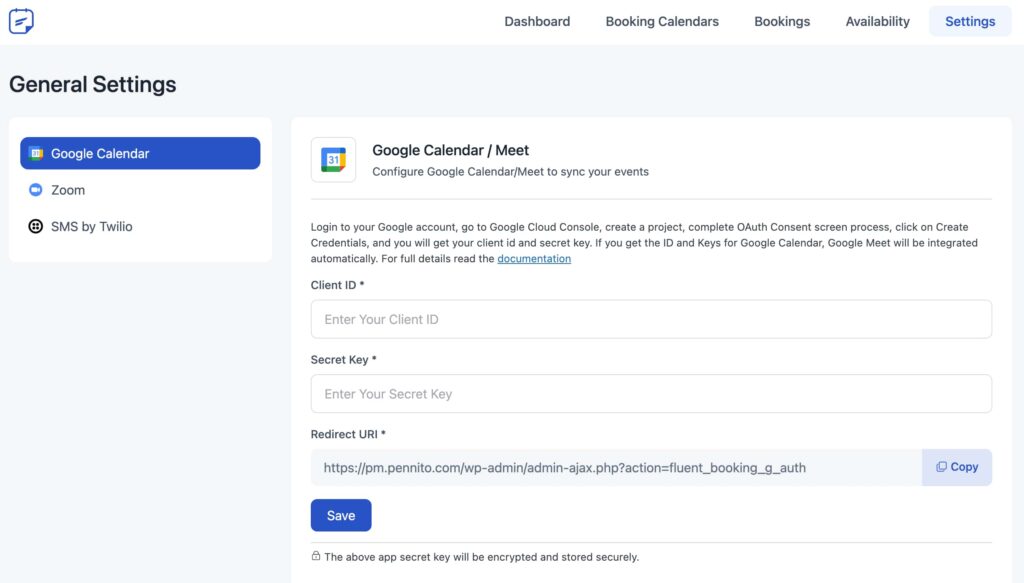 In case you want to make changes to your available slots, you can do that from this effective, good-looking dashboard.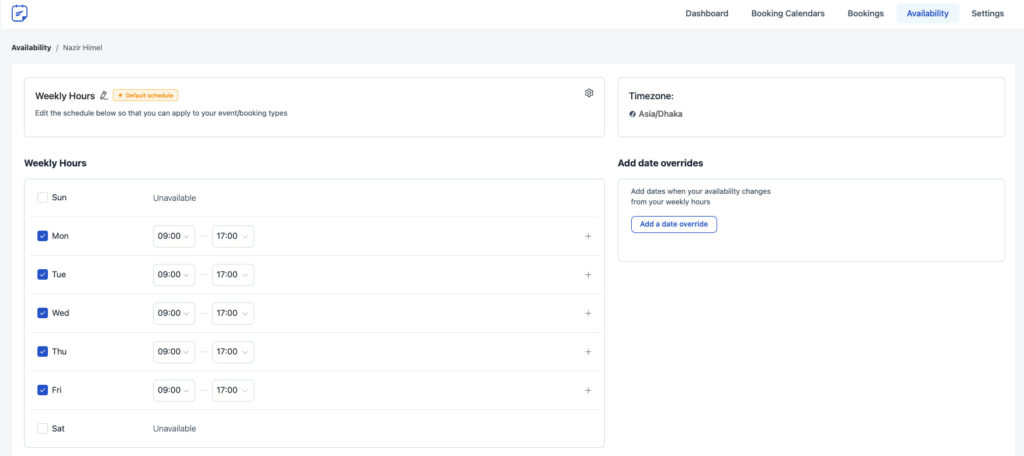 It allows users to book appointments easily while keeping their lives flowing and simple. With a user-friendly interface and effective features, FluentBooking streamlines the booking process, ensuring a hassle-free experience for both businesses like yours and your clients.
Why should you use FluentBooking?
FluentBooking is a versatile WordPress plugin designed for effortless WordPress scheduling. It empowers website owners like you to seamlessly manage and display their availability. But why should you use it?
Here are some reasons for you to onboard:
All-in-all solution
Whether you want to manage your appointments, bookings, events, sales meetings, or webinars, FluentBooking does it all.
Multiple meeting types
You can set up one-on-one, one-to-many, Google Meet, and in-person meetings for ultimate productivity that saves tons of time.
Super efficient
Rather than using multiple platforms, take one that helps you manage all these other services. FluentBooking does it. You can integrate it with your Google calendars, Google Meet, and Twilio.
Amazing customer support
FluentBooking is from the company WPManageNinja. They are recognized for their extraordinary products and customer support. So you can expect industry-leading support from FluentBooking.
In closing
With FluentBooking, you can integrate your business calendars, making it effortless to keep track of appointments. And avoid double bookings or missed bookings.
FluentBooking also provides in-depth analytics and reporting. Which helps your businesses gain insights into customers' scheduling patterns and behaviors.
All these features and integrations make FluentBooking the best WordPress booking plugin on the market right now. This is the go-to solution for turning your WordPress website into a seamless appointment management platform.
Thank you!