Ultimate Guide to Integrate Mailchimp with WordPress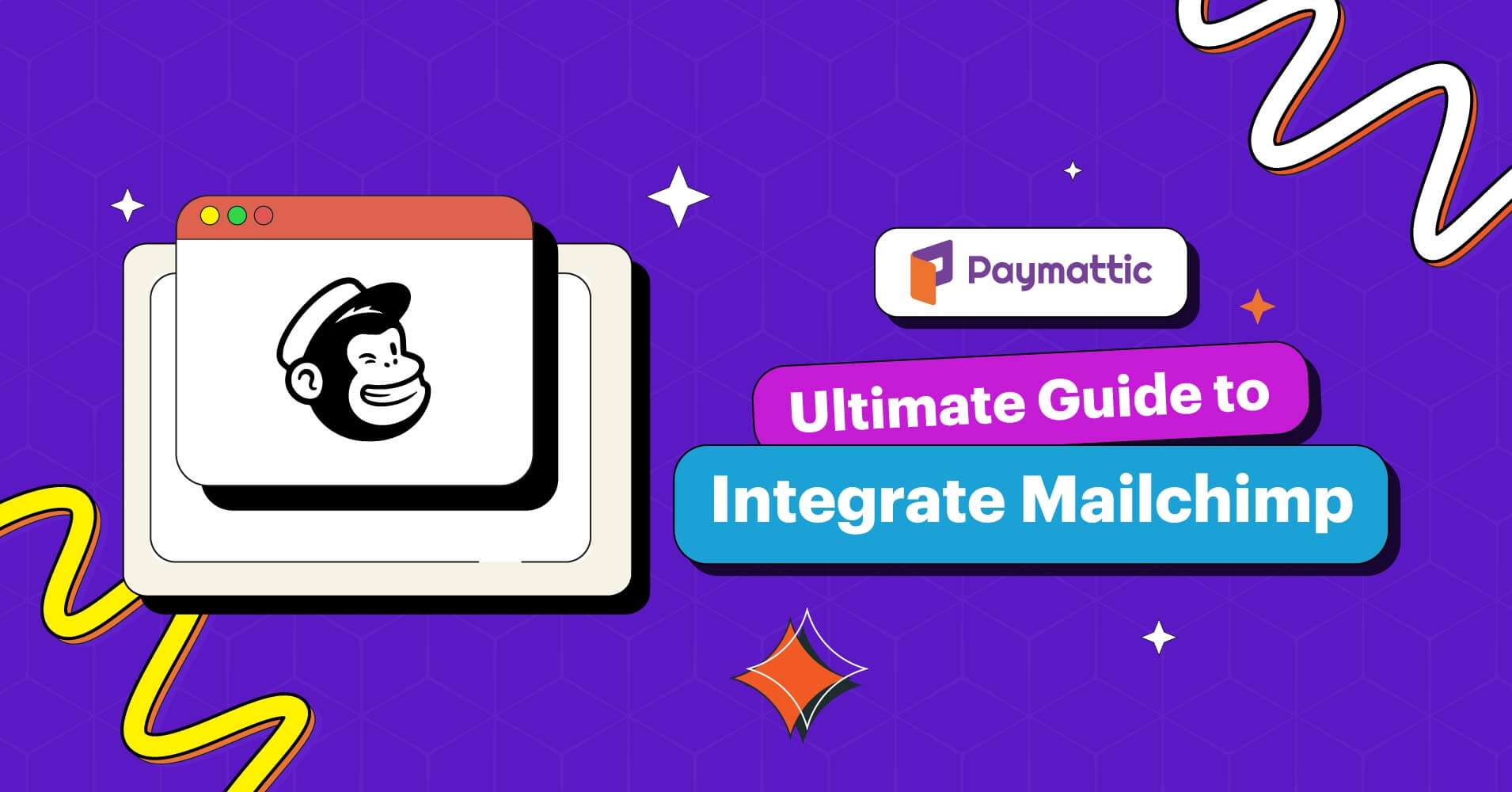 Any person who is running a business or provides services online knows the importance of an email list. These email lists are valuable assets of any business website and it contains a list of potential customers of your online store.
To run your online business flawlessly Mailchimp plugin can aid you by building an email list, growing your customer base, managing your campaign, and more. But for that, you need to integrate Mailchimp with WordPress.
So in today's post, we will show you the ultimate guide to integrating Mailchimp with WordPress.
Before providing the guideline we would like to recap a few basics. Let's get started!

Turn your email into revenue streams with Mailchimp! It is one of the best marketing automation platforms that allow you to create, send and manage email campaigns. It is also known as the best email marketing software for small businesses.
This plugin lets you manage customers and talk to your supporters, clients, customers, and other interested parties. Apart from email marketing, it also supports basic automation tools, creating ongoing campaigns, and building subscriber lists that can help you to grow your online business.
Their free marketing plan is ideal for beginners who want to start their online business without putting pressure on their wallets. Moreover, this popular CRM can help you by engaging more customers and making sales.
Why use Mailchimp for WordPress site?
Mailchimp became the most used and trusted email marketing tool. Some of the core benefits of using the Mailchimp plugin with WordPress site include:
Easy integration with other plugins – Mailchimp can be easily integrated with any WordPress site through a plugin. It also allows users to create and send emails directly from their WordPress dashboard.
Audience segmentation – It's audience segmentation features let you create targeted and personalized emails which are more optimized to improve your click-through and conversion rate.
Detailed report analytics – It can provide detailed reports about your email campaigns, including information on the open and click rates of your email. Ultimately it makes it easy to track the performance of your campaigns and take steps on improvement that is needed.
Automation – Mailchimp provides a wide range of automation options such as welcome emails, abandoned cart emails,s and more. This automation can help you by increasing engagement and sales.
Better email deliverability – Mailchimp is mostly known for its better email deliverability services. So if you want to send a massive amount of emails to your users then Mailchimp would be a good option.
Overall, Mailchimp is a powerful software that can help users by creating an effective email campaign.
Checkout integration proccess of FluentCRM for better email marketing experience
Connect Mailchimp to your website with a plugin
There are several ways to integrate Mailchimp with your WordPress website. But the most popular method is to use a plugin. Lots of plugins are available in WordPress to integrate Mailchimp and each has its own way of integrating so it's your decision to choose the best plugin that suits your needs. If you are looking for our suggestion, then we can suggest you use Paymattic to connect Mailchimp with your website.
Now you may wonder why we are suggesting Paymattic?
Everyone likes to go for a plugin that is easy to use and is able to fulfill the needs of a user. Here we can ensure you, Paymattic has the capability to meet user preferences. Paymattic allows lots of integration options such as Slack, Learndash, Twilio, Mailchimp, and more. The integration process is completely effortless. By connecting Mailchimp with Paymattic you can create an audience list automatically whenever a user submits a form.
Along with integration, Paymattic offers lots more. Some of the most notable features of Paymattic are given below:
Subscription payment
Currency settings
Form editor
Multiple payment methods
Learning management system
Custom input fields
Prebuilt templates
Coupons and more.
Visit our website to know more about this multi-purpose plugin.
Now let's discover how to integrate Mailchimp with WordPress by using Paymattic.
Ready to get started?
Experience WordPress payment and donation like never before. Try Paymattic now!
Integrate Mailchimp with Paymattic
Here we will share some general steps to integrate Mailchimp with Paymattic.
First of all, go to Paymattic dashborad > Integrations. Here you will find all available integration lists of Paymattic. Enable Mailchimp from this integration module.
Then hop over to the Mailchimp dashboard and log in to your Mailchimp account, click on the account logo, and select Profile from the drop-down list.
In the Profile section, you will find the option Extras navigate to it and select API keys from the drop-down menu.
After that click on the Create A Key button.
Now copy your API key for the next step.
Now go back to the Paymattic dashboard > Settings and click on Mailchimp from the left sidebar.
Here Mailchimp settings page will appear. Enter your Mailchimp API key there and lastly click on the Save Settings button.
Now it's time to integrate Mailchimp with your form. For that, go to All forms and select any form with which you want to integrate.
Click on the Edit option, which is available below your form name.
Then go to Integrations from the top bar. Click on the Add New Integrations button and select Mailchimp Feed from the drop-down menu.
Configure the Mailchimp integration feed.
Enter Mailchimp Feed name and select Mailchimp List from the dropdown menu.
Now fill up Mailchimp Field with accurate information. Then click on the Enable This Feed button to activate the module with your form.
Finally, click on the Create Mailchimp Feed button to finish the integration.
Well done, you have successfully completed the integration of Mailchimp with Paymattic.
Before the final launch, you should do a simple test submission. Submitted data will be saved into the Audience option in your Mailchimp account.
You can also manage submitted data from your WordPress dashboard. To manage data go to Paymattic dashboard > All forms. Like before click on the Edit option below your form name.
Go to Entries from the top bar.
Here you can view and manage all entries individually. This is how you can easily integrate Mailchimp with WordPress using the Paymattic plugin.
Let's wrap up!
Integrating Mailchimp with WordPress is a smart move for any website owner to build a strong email marketing strategy. Additionally connecting Mailchimp with Paymattic can assist you to track your campaign performance and gain valuable insights into your audience.
Wondering what other CRM plugin integration is available with Paymattic? Check out this integrations page and find out.
Don't forget to visit Paymattic to explore more amazing features like a Shopping cart, conditional logic, multi-step forms, and more.
You can also follow our Facebook and Twitter accounts to get all informative content and feature updates.
That's all for today! Comment below for any further queries.
Ciao!