Donation Payment Gateways: Your Key To Effective Fundraising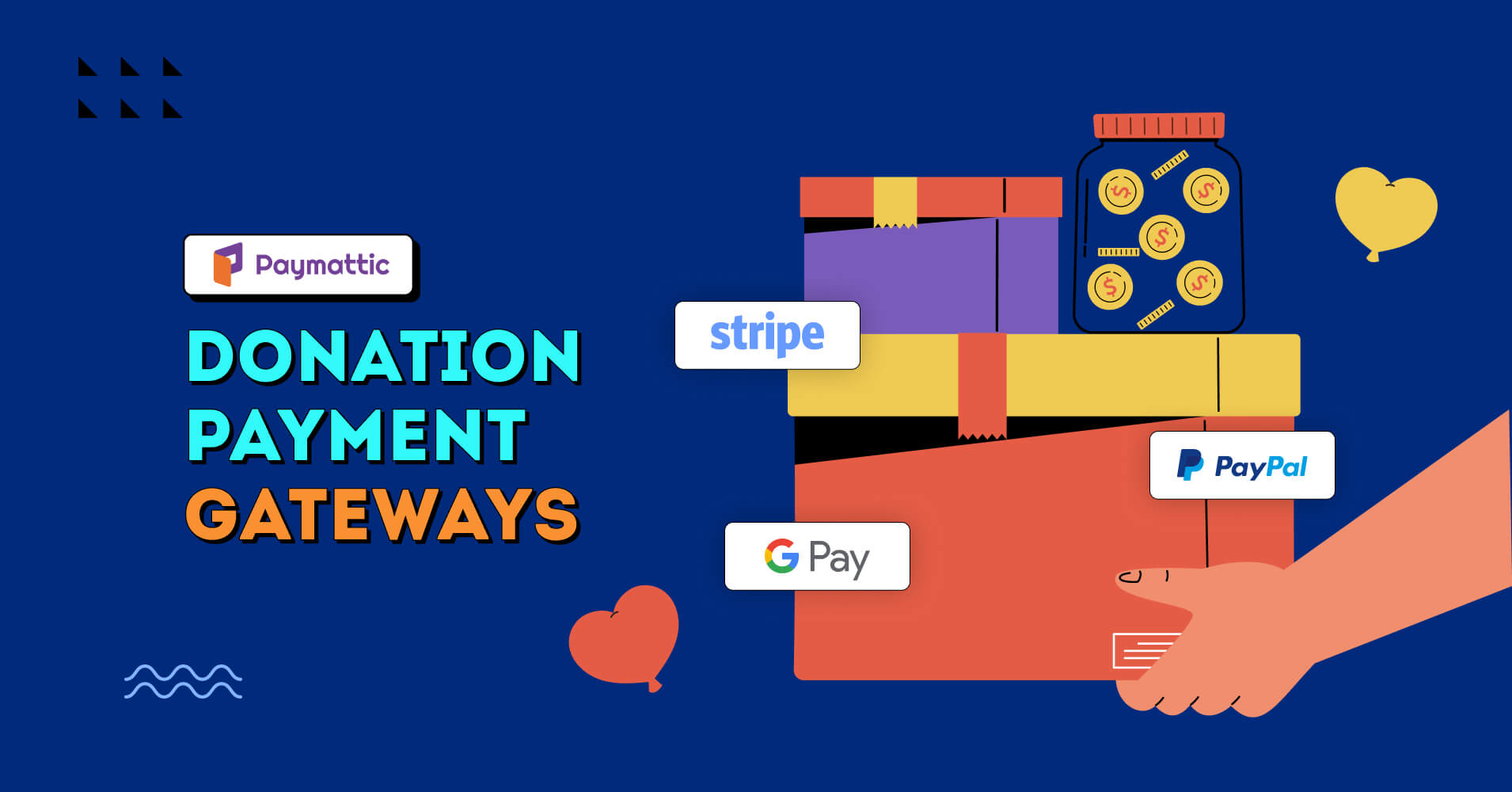 In this technology-driven age, people thrive on digital connectivity and instant transactions. Whether you are running a business or fundraising campaign your online presence is very crucial. Payment gateways are one of the must-have tools, that can help to strengthen the presence of your organization online.
Join us to explore how innovative payment platforms for non-profits are making a difference and boosting the spirit of giving.
Before picking any online payment system for non-profits it's worth learning what this system actually does! So, first, let's recap a few basics.
What is a donation payment gateway?
A donation payment gateway facilitates non-profits by transferring funds from donors to organizers by using credit or debit card or banking payment methods. This payment processor service ensures online financial transactions are smooth and secure. Ultimately it makes charitable giving more accessible and efficient for all the supporters worldwide.
Why do non-profits need a payment gateway?
In-person fundraising events are still noticeable but some donors prefer online giving. As collecting donations online is quite easy, simple, and also comfortable for supporters. For that, all you need is a reliable payment gateway. Payment processor integration on non-profit websites allows the organizer to receive a donation using various payment types including cashless transactions via bank transfer or card payments.
In summary, non-profits need a charity payment platform to enhance their fundraising efforts, streamline operations, and provide a convenient way for their supporters to extend their assistance from far and wide.
Subscribe to Our Newsletter
Join the crowd for more promotional offers, product updates, fundraising tips and tricks.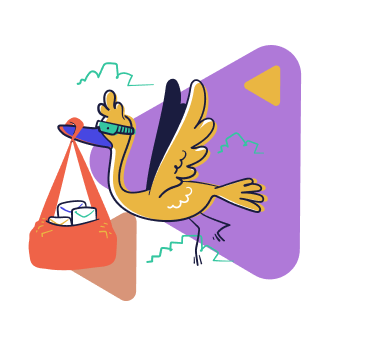 Factors to consider when looking for a donation payment gateway
Choosing the right donation payment gateway is not like simply flipping a coin! Your selected payment platform for non-profits must have the following capabilities:
Security measures
User-friendly appearance
Payment options
Transaction fees
Integration ease
Receipts
Security measures – Safety is of the utmost importance when it comes to handling money. You have to build trust with your donor by keeping their personal information secure. A good processor prioritizes security measures like PCI DSS compliance and encryption to protect donor details information.
User-friendly appearance – Nobody likes to use clunky and complex systems especially when it's about transferring money online. Payment processors should offer easy-to-use interfaces to make donations quick and straightforward.
Payment options – Ensure that the payment gateway supports a variety of payment options including digital wallets, credit/debit cards, and direct bank transfers.
Transaction fees – Transaction fees is one of great concern for a charity or non-profit organization as they are collecting donation. So evaluate the fees charged by the payment gateway for each donation and compare these with your budget and also with the expected donation amount.
Integration ease – Make sure your payment processor can seamlessly integrate with your existing websites through payment pages, payment buttons, or access to an API.
Receipts – When donors make donations some of them prefer receipts so that they can deduct donations from their tax. It would be better if your payment system automatically generated receipts and sent them after making a successful transaction.
Note that most of these essential features while selecting a payment gateway, must focus on one thing which is security. Remember no one will be willing to make a donation if they feel unsafe!
Now it's time for your pick! Let's explore some top payment gateways for flawless fundraising.
Top payment gateways for fundraising
Here we listed some top payment gateways by considering their features, flexibility, and cost.
PayPal
Stripe
Square
Mollie
Xendit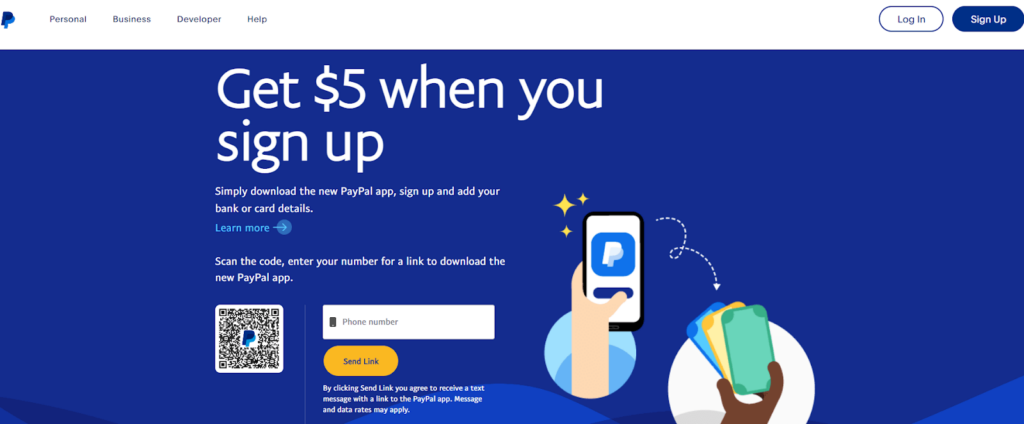 PayPal is one of the most trusted payment systems. Using PayPal can be a convenient and cost-effective way for non-profits to accept donations online.
PayPal features include:
Dedicated customizable donate button and pages
Recurring donations
PCI compliance
Fast processing capability
25+ currencies support
Multiple cards accepted
Sharing across social media pages, emails, and blog posts
If your non-profit organization is registered under 501(c)(3) then you will be eligible for PayPal charity rates which is a 1.99% fixed fee based on currency received.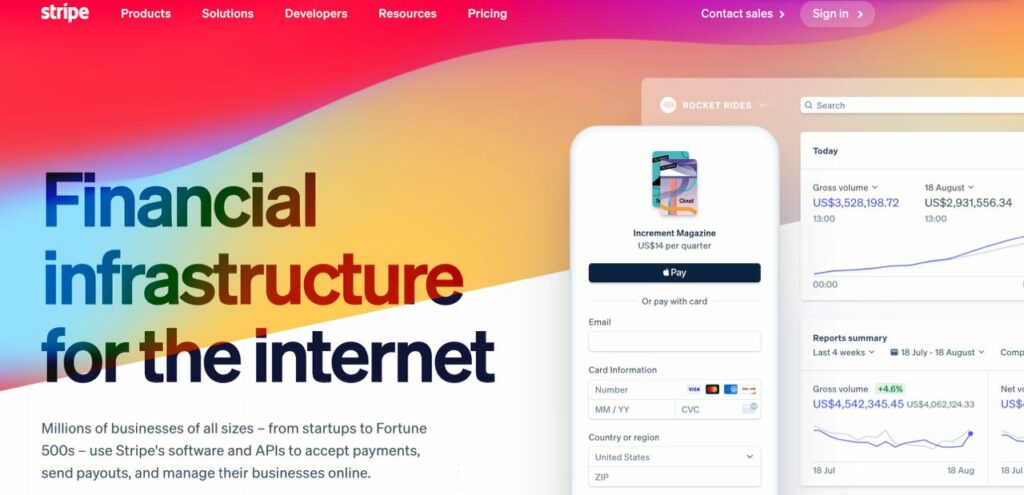 Stripe is an excellent payment platform for both online and offline fundraising. It has best-in-class API integration to connect with your organization's website and is also able to offer flexible payment options to your supporters.
Stripe features include:
Website and CRM integration
Accept all major cards
135+ currencies
Instant payouts
Mobile cards reading
PCI-DSS compliance
Recurring donation
It also offers discounted prices for registered non-profits. Stripe non-profit fees are charged 2.2%+$0.30 per transaction.
Square payment gateway comes with user-friendly features, customizable payment options, and a secure payment processing system. Square is able to meet all the requirements that are needed for a good payment method.
Square features include:
Encryption and PCI compliance
Easy integrations
Fraud detection tool
Customer engagement tools
Supports various payment options
Donation filtering and reporting
Square charges 2.6%+ $0.10 for each swipe of all major cards. It also offers discounted prices for registered non-profits.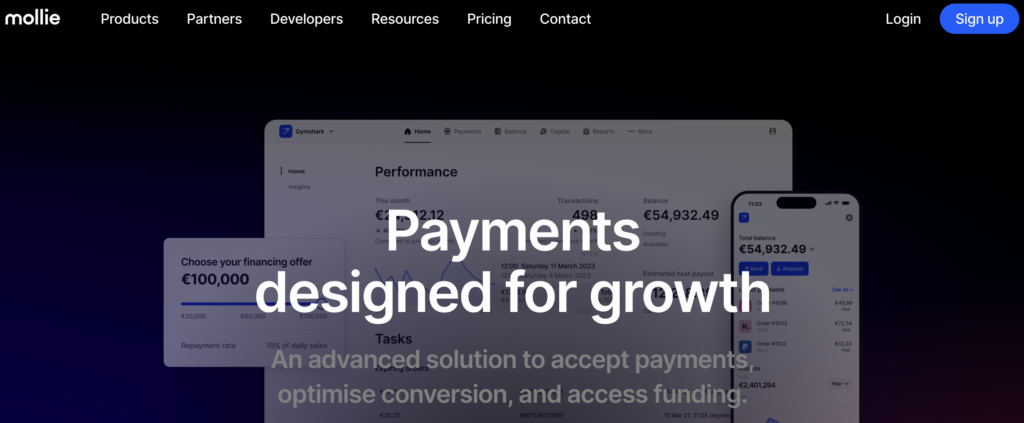 Mollie is a secure and off-site payment gateway. It provides APIs and plugins that make easy integration of their payment services into your website or donation platform.
Mollie's features include:
User-friendly dashboard
Advanced security from PCI-DSS to PSD2
Accept all major payment methods including (Mastercard, visa, American Express, and Maestro)
Multiple currencies support
Recurring donations
Transparent fees
Mollie doesn't have any specific pricing plan for non-profits but it offers volume discounts based on the transaction processed by your organization.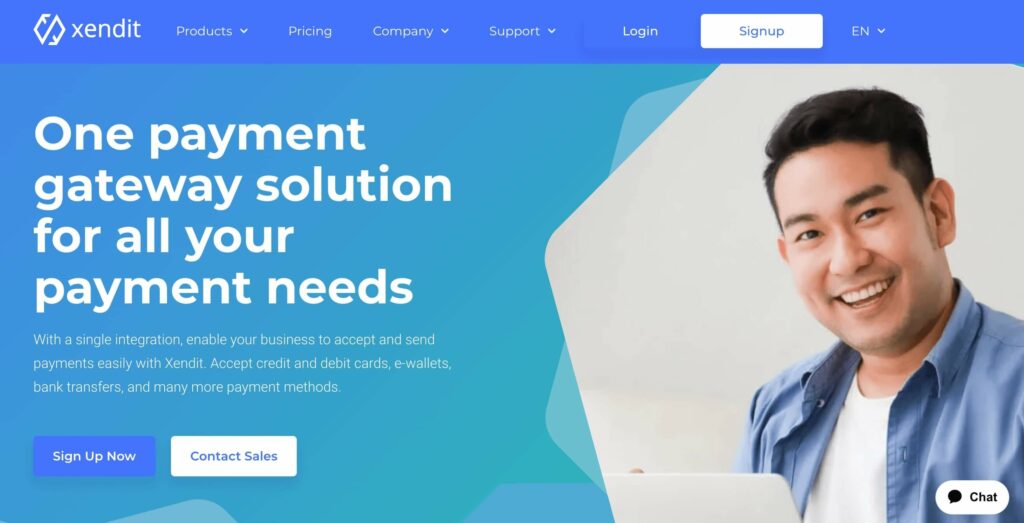 Xendit allows you to accept donations online from your supporters wherever they are. It helps the biggest charities like Unicef, WWF, Indonesia Pasti Bisa, and more.
Xendit features include:
Easy to use
PCI-DSS compliance
Email confirmation after payment received
Recurring donation
Accept all cards worldwide
eWallets
Xendit doesn't offer any discounted prices for non-profits. They charge a small amount for each successful transaction.
Now you know the top donation payment gateways for non-profits. Keep reading to learn about the best donation plugin for your fundraising campaign.
Bonus tips: Best donation plugin for your non-profit
Well, we all know how important a donation plugin is for fundraising! When you select any one you must be aware of the criteria that fit your organization.
Most fundraising plugins offer similar functionalities but some tiny differences make a huge change! Whenever you choose a donation plugin you should consider its key features. They need to be well-designed for collecting donations online.
Keeping all in mind here we would like to introduce you to the best dynamic donation plugin for your non-profit.
Meet Paymattic! It's one of the best donation plugins in the WordPress repository. We can proudly announce it as a top fundraising plugin because of its excellent user experience, customization, flexibility, and countless efficient features.
Not only donation features this plugin is also enriched with amazing features for small businesses, e-learning, and membership.
Let's see some features to develop successful fundraising:
Ready donation templates
Recurring donations
Donation goal
Donor profile
Progress bar
Email notification
SMS notification
11 payment gateways
CRM and automation integrations
User registrations
Detail report analysis
Ready to get started?
Experience WordPress payment and donation like never before. Try Paymattic now!
Ready to pick the right donation payment gateway?
Ultimately a well-picked donation payment gateway can play a pivotal role in facilitating contributions and driving the success of your cause. So choose the right one that simplifies the donation process, increases transparency, and fosters trust among your supporters.
If you find this article helpful, visit our website to find more articles like this.
Until then, have a good day.
Ciao!