LinkedIn for Non-profits: Leverage the Power of Professional Networking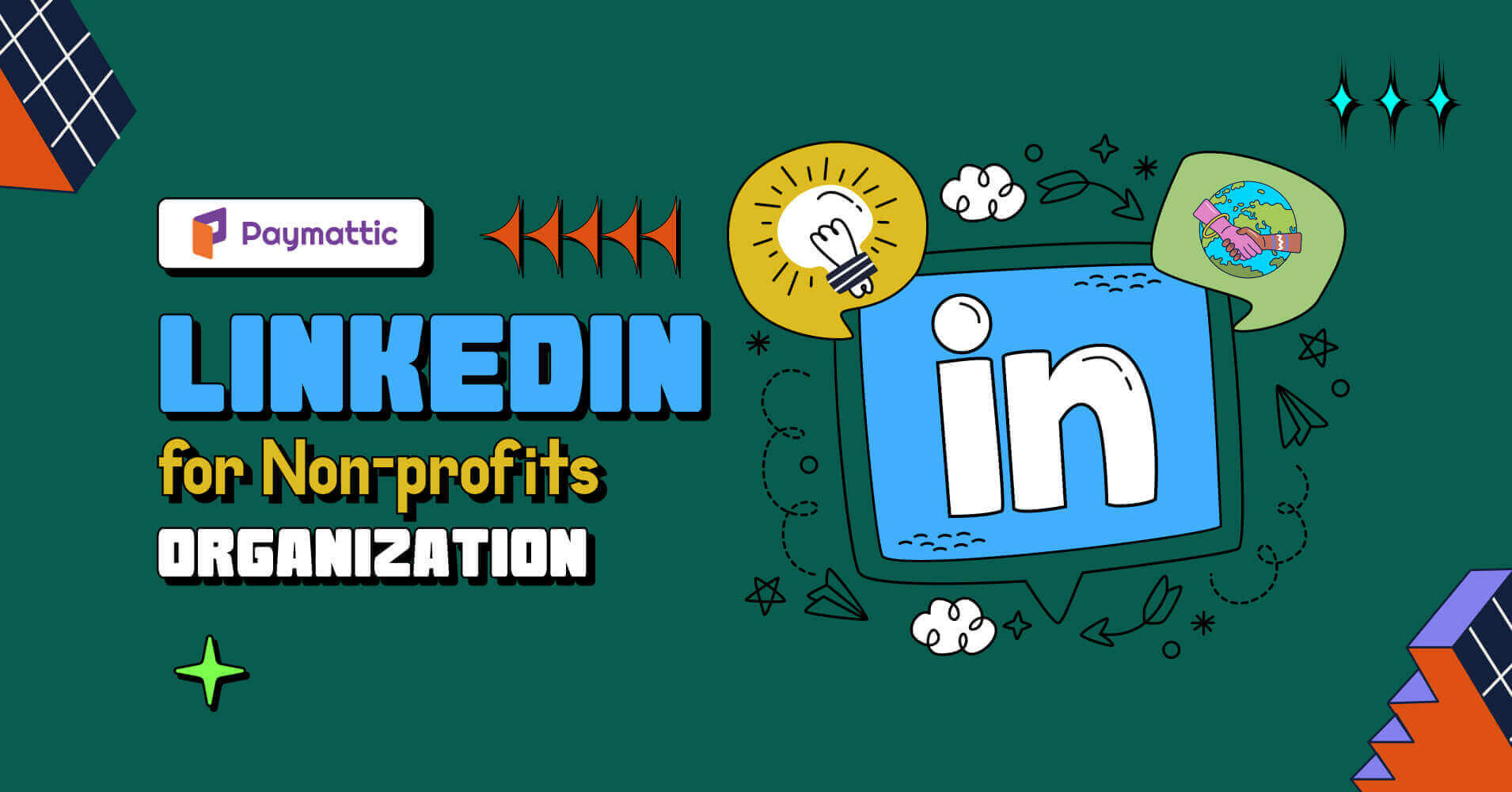 LinkedIn is a powerful platform for professionals, but it's not just for businesses and job seekers. Your non-profits can also benefit from having a presence on LinkedIn, where you can connect with potential donors, volunteers, and partners.
With over 900 million users worldwide, LinkedIn is the world's largest network of professionals who are interested in making a difference in their communities. In this blog, we will share how to use LinkedIn for non-profits to build awareness, attract donors, and connect with like-minded professionals.
Perks of using LinkedIn for non-profits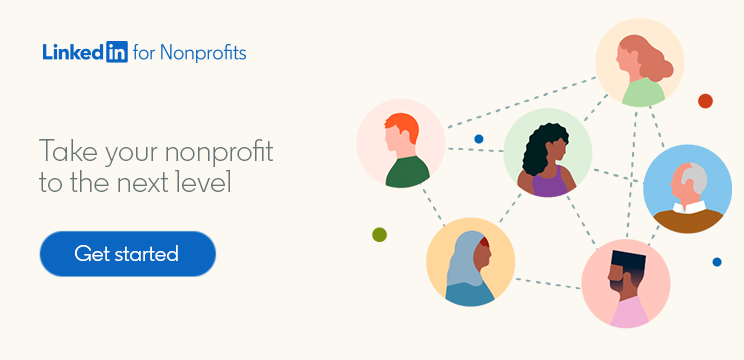 LinkedIn offers a ton of advantages for non-profits and their staff. LinkedIn created an excellent tool for non-profit organizations that is "LinkedIn for Nonprofits." This tool provides guidance and advice in four primary areas that are relevant specifically to non-profits. LinkedIn for non-profits can help you in –
Fundraising from the most suitable prospects
Sourcing volunteers
Targeting new donors
Online courses to improve the skills of staff and volunteers
How to use LinkedIn for non-profits
Here are some pro tips and strategies for creating a strong LinkedIn presence, engaging with supporters, and leveraging LinkedIn's features to achieve your non-profit's goals. Whether you're a small startup non-profit or an established organization, this guide will help you harness the power of LinkedIn to make a difference in the world.
Audit popular non-profit Linkedin pages
Before you begin creating or improving your LinkedIn page for your non-profit organization, it's essential to have some idea of other non-profit LinkedIn pages. Research what other non-profit organizations, brands, and companies are doing and implement what is missing on your page.
Start by identifying some of the top non-profit organizations that operate in your niche. Additionally, look for non-profits with an impressive online presence that you find inspiring. While evaluating these pages, ask yourself the following questions:
What is interesting about their page?
Is there anything that you would do differently?
Is it easy to find important information about the mission, location, staff, etc.?
What type of content does the non-profit share?
How much engagement do their posts receive in terms of comments, likes, and shares?
Analyzing these pages can provide valuable insights that will guide your LinkedIn page. For instance, if you observe that other non-profits in your category don't emphasize video content, you can focus on a video marketing strategy to stand out. Conversely, if other non-profits write informative articles that receive substantial engagement, consider integrating similar content into your strategy.
Optimize your non-profit's LinkedIn page
Make sure your page is complete, with a clear and compelling description of your non-profit, your mission and impact. Use keywords that potential donors and volunteers might search for.
Donors, volunteers, peer-to-peer fundraisers, and the public may check your social media accounts to further evaluate your organization after they visit your website. When they arrive at your LinkedIn page, it's crucial that they can easily obtain essential information, such as your organization's mission, location, number of employees, current job vacancies, links to your website and fundraising campaigns.
Optimize your non-profit page images
It's very crucial to have high-quality and optimized photos on your page to maintain a strong non-profit brand. Poorly executed visuals, such as pixelated or confusing images, can cause visitors to lose trust and navigate away from your page.
We recommend using your non-profit's logo as your profile picture and ensuring it's a minimum of 400 x 400 pixels.
Your cover photo is the first thing visitors will notice on your page. Try to create a cover photo that is 1584 x 396 pixels. Take the time to select an image that accurately represents your organization's impact, such as photos of beneficiaries, staff, volunteers, or events, instead of using a random selection.
Subscribe to Our Newsletter
Join the crowd for more promotional offers, product updates, fundraising tips and tricks.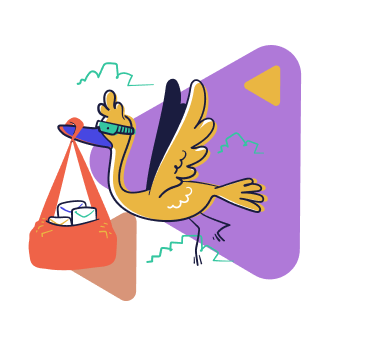 Encourage staff to update profiles
Regularly updating your non-profit's LinkedIn page isn't just enough. It's vital to have your staff update their LinkedIn profiles as well. Their personal profiles will be linked to your organization's page when they list you as an employer. This makes it crucial to maintain a consistent brand, voice, and tone through your employees' profiles.
You can conduct an audit to ensure that all staff pictures look professional in the profile. If necessary, consider hiring a photographer to take high-quality headshots of everyone.
Thus, you can ensure consistency in your brand and voice. Additionally, it's recommended to use the LinkedIn page cover photo on your employees' profiles to maintain a consistent visual.
Inspire staff to remain active
You need to keep in mind that only your staff's individual profile can join groups and engage in conversations, not your LinkedIn page. So, inspire your staff to remain active in those groups and represent your non-profit in discussions.
LinkedIn groups function as discussion forums where you can converse with other professionals within your network. These groups vary in size, from a few to massive member counts and cover a vast range of topics.
Motivate your staff to join these groups and promote your nonprofit's content to reach a wider audience of potential donors. However, it's important to note that simply spamming your content to everyone in the group can harm your credibility. Instead, your staff should participate in discussions that align with your organization's goal before sharing your content.
Create engaging contents
Create relevant, interesting, and informative content to engage with diverse audiences on LinkedIn. Simply optimizing your page is insufficient. It must be populated with resources that align with your nonprofit's content marketing strategy.
When you publish content on your page, it appears in the Content section and is displayed in the feeds of all your followers. Your content must be compelling enough to capture users' attention. Some suitable content for LinkedIn can be –
Announcements
Featured posts that showcase board members
Content about your non-profit's activities
Community celebrations
Event volunteer photos or videos
Updates on staff working on campaigns
Job postings for non-profit job seekers
In contrast, you should refrain from posting the following types of content on LinkedIn-
Links without context
Low-quality images
Updates on your personal life
Content that discloses sensitive or protected information
Get the most of LinkedIn Analytics
Once you have optimized your page, engaged your staff, and promoted your content on LinkedIn you need to evaluate the results of your hard work.
You can access the built-in analytics engine of LinkedIn to explore your data in various ways, including total page views, follower count, unique page visitors, custom button clicks, mobile and desktop traffic sources, and audience demographics.
Read this blog and learn how Paymattic is better than GiveWP?
Moreover, LinkedIn offers comprehensive breakdowns of each post, showing metrics like impressions, clicks, click-through rates, reactions, comments, and shares.
These insights not only help you discover numerical figures but also guide you on a data-driven non-profit marketing strategy. For instance, if you discover that 90% of your traffics are sourced from mobile devices, you can optimize the post title and photos to fit a mobile screen.
How can you raise funds through LinkedIn?
Like other social media platforms like Facebook and Instagram, LinkedIn doesn't have any "Donate" button to directly raise funds. However, you can raise funds from your LinkedIn audiences through your non-profit's website.
You can create a donation form on your website using the Paymattic WordPress donation plugin and share the link to your donation form on your LinkedIn page. This will allow your audience to instantly make donations to your non-profit.
Paymattic is the perfect tool to raise donations for any organization. You can accept donations in 10 payment methods in Paymattic. Besides, you can integrate the plugin with 14+ communication and marketing platforms to build long-term relationships with your donors.
You can also collect recurring donations with Paymattic. On top of that, this fantastic donation plugin lets you manage donors' profile, donation history and donor data.
Final words
We have shared the best practices to use LinkedIn for non-profits. Applying these best practices for creating and managing a LinkedIn presence, non-profits can effectively leverage this platform to build their brand, strengthen relationships with supporters, and ultimately achieve their goals.
You can enhance the outcome of LinkedIn by having a simple donation website with Paymattic. Don't miss out this ultimate fundraising plugin before launching your next fundraising campaign.