Zapier for Nonprofits – 10 Best Applications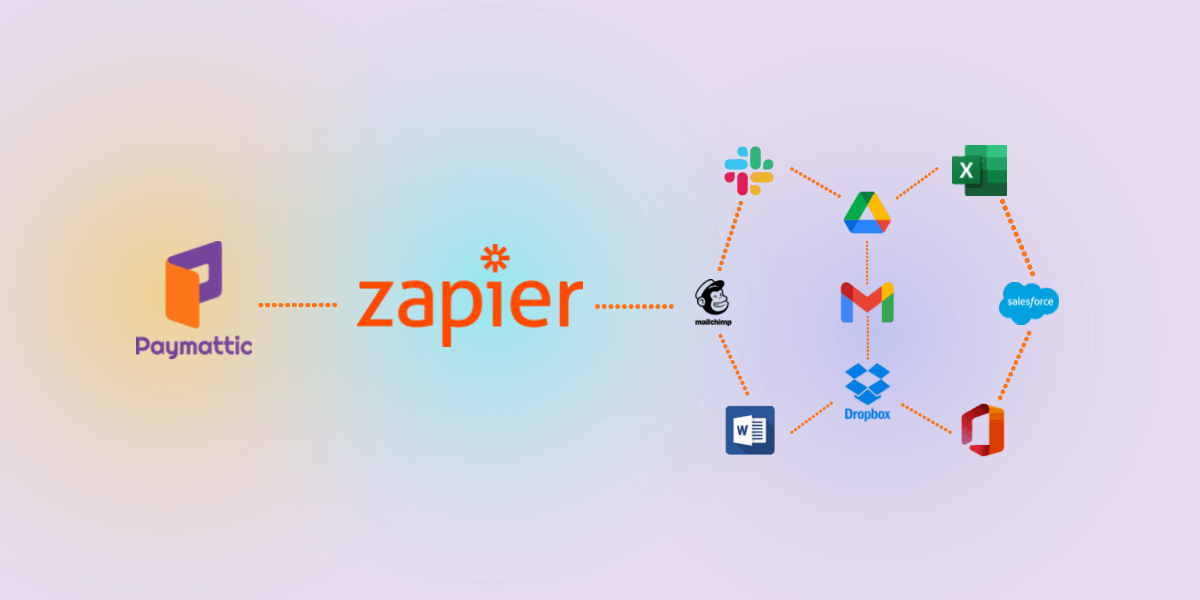 Organizing an online fundraiser can be a difficult task. We completely understand that. But if you have the right tools by your side, even such a tedious and colossal task line managing online fundraisers will seem like a piece of cake.
To bring into perspective, merely taking in donations is not enough. You will have to add some details like email notifications, social media sharing, etc., to really take it to the next level. Zapier for nonprofits will help you achieve all that and more. But first, what is Zapier?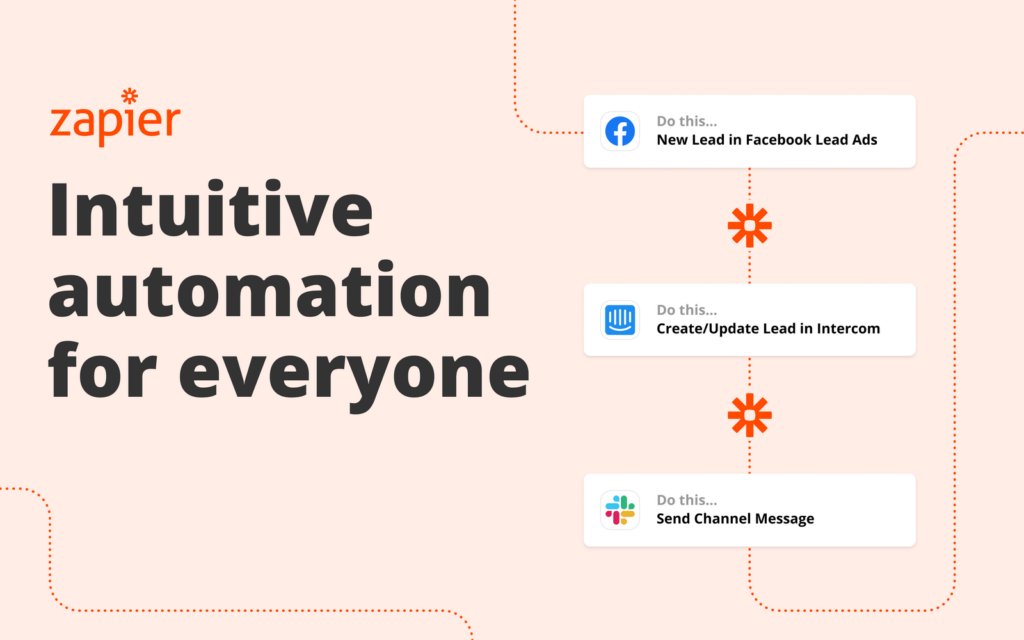 An automation tool, Zapier offers a bridge between your site and all the interesting apps and tools you may need to accomplish more. These automated workflows called zap will connect WordPress to any of the other apps you need.
Currently, Zapier offers quick zaps with 5000+ apps and tools so you can add new users directly to email marketing workflows or share your posts instantly to social media. Honestly, the opportunities are endless with Zapier for nonprofits.
10 best ways to use Zapier for nonprofits
When it comes down to it, Zapier is probably the most dynamic WordPress tool out there. And you can use it to expand the horizons of your campaign. Here are the 10 best ways to make online fundraising easier with Zapier.
Post on social media
Today, the whole world is online. So you should be too. Social media has the potential to be the ultimate game-changer for your digital fundraising campaign. Promote and share your fundraiser on different social platforms, and see the magic happen.
Zapier helps you connect your website to popular social media platforms like Facebook, Instagram, Twitter, etc. You can embed reviews from these sites directly to your site, or vice-versa, and promote your campaign on these social platforms. Just create a zap, and set up a trigger.
Link to text messaging
Another excellent medium for promoting your online fundraiser is SMS or text messages. Yes, we know what it sounds like. Who reads text messages anymore, right? Well, 98% of US adults own a mobile phone, and 95% of all SMS are opened. That's some big numbers, right?
Paymattic includes Twilio integration for all such SMS notifications. You can also use the Telegram integration to notify people via the mobile application. However, if you have your heart stuck on other apps like Attentive, you can easily connect it using Zapier for your nonprofit campaign and engage instantly.
Notify via email
While we are on the topic of fundraising campaign promotion, we cannot forget the classic email marketing strategies. Email marketing campaigns are tried and tested in reaching a greater audience and better engagement.
So take Zapier and explore as much as you possibly can with native email tools like Gmail, Yahoo, Outlook, or email automation tools like Campaign Monitor, Constant Contact, Sendfox, etc.
Create calendar reminders
Setting up reminders, sending notifications of upcoming events and successful registrations – while arranging a fundraiser, you need to have a sharp eye on the passage of time to stay ahead of things.
Thankfully, there are tons of awesome calendar and scheduling tools like Sugar Calendar, Calendly, Birchpress, Booking Calendar, etc., that can fix this. Just create a zap, and you are set.
Set online meetings
When we talk about fundraisers, we need to think about the timeline of things, when to stop receiving signups, when to start the workflow, etc. And to make sure you get everything right, you will need to conduct meetings. Lots and lots of meetings.
We understand meetings can be tedious. But setting an online meeting doesn't have to be. Especially when you can add a GoToMeeting event directly to your Google Calendar, create Zoom meetings for your Calendly events, Eventbrite registration, Telegram reminder for Webex meetings, etc. The possibilities are truly endless.
Store data in a spreadsheet
If you have several fundraising campaigns in place, you obviously have overflowing data making a mess of everything. But that's something that we can easily fix.
Simply connect your online fundraiser with off-network spreadsheets, and all your form data will be directly saved to clean sheets. Unique tools like Ninja Tables can be connected quickly to create smart datatables. Moreover, you can also save your data on a shared location like Dropbox.
Connect with a CRM
For a truly rewarding fundraising campaign, you will need to have a well-organized donor management system in place for your nonprofit. Because the better you know your donors, the more efficiently you can convince your donors to participate in your campaigns.
There are tons of fantastic customer management system tools in the market to help you out. One of the most remarkable WordPress CRMs, FluentCRM, is popular for detailed user history and smooth email automation. You can integrate it directly with Paymattic. Or you can connect other CRM tools through zaps.
Manage your team with a project management workflow
All this while, we have only talked about your donors and how you can ease your communication with them. But what about your team? For you to execute a well-designed fundraising campaign, your entire team needs to work as one.
In that case, there are several team management tools in the market that can make teamwork swift. For instance, Slack, Asana, Trello, etc., are all excellent project managemeknt tools that will automate workflows.
Make the most of developer API
The more flexibility you provide your developer, the more you can streamline your workflow. With a free and limitless working opportunity, you can genuinely reimagine the scopes of your campaign.
Luckily for you, Zapier has more than 150 developer tools to offer. With these developer tools, you can push the limits of your campaign and explore more fundraising opportunities.
Customize a thank you note
There are loads more things you can do. But that's a topic for another blog. As for now, finish off your fundraising campaign with an excellent customized thank you note. And nothing says customized like a cute handwritten note.
There are several delightful plugins like Handwrytten, Postable, Scribeless, etc., which you can use to deliver lovely handwritten thank you notes. Just type in the message, and the app will write it for you.
How to connect Zapier to WordPress
Zapier is a versatile WordPress tool that lets you add more dimensions to your nonprofit website and accomplish more. And adding it is straightforward as well. Just follow the steps below to connect Zapier to your WordPress website in 4 easy steps.
Go to the Paymattic dashboard and enable the Zapier integration module.
Get a custom Webhook URL from your Zapier account and copy the custom Webhook URL.
Open the form you want to use Zapier on, and name the Zapier feed before pasting the custom Webhook URL.
Save notification.
That's it. You have connected Zapier to your WordPress website. But be warned. It's always a good practice to test it out before implementing the Zapier for nonprofits.
Paymattic is a WordPress donation and fundraising plugin with the most diverse toolset to offer. The plugin was designed with all users in mind, so anybody with any level of expertise will find its zero-code interface easy to navigate.
Moreover, the intelligent integration allows users to add more layers to their online fundraising campaign. Be it user registration, email automation, or SMS notification. You can further use Zapier for nonprofit campaigns and power up your fundraising campaign.
Compare GiveWP and Paymattic and learn which one is the best.
If we had to note some key WordPress donation features of Paymattic, they'd be:
Recurring donations
Donation goal
Progress bar
Custom donation amount
Donation statistics
Donor history
Customizable campaign image, etc.
Ready to get started?
Experience WordPress payment and donation like never before. Try Paymattic now!
Last thoughts on Zapier for nonprofits
The tools mentioned in the blog, both Paymattic, and Zapier, are extraordinary in helping out nonprofits. And luckily for you, you can get both at the same time. Paymattic includes Zapier in all of its premium plans. So whichever you purchase, you will get to use all of Zapier's developer tools.
So, what are you waiting for? Try Paymattic, and use Zapier for nonprofit today!