7 Fundraising Ideas on Giving Tuesday for Nonprofits [2023]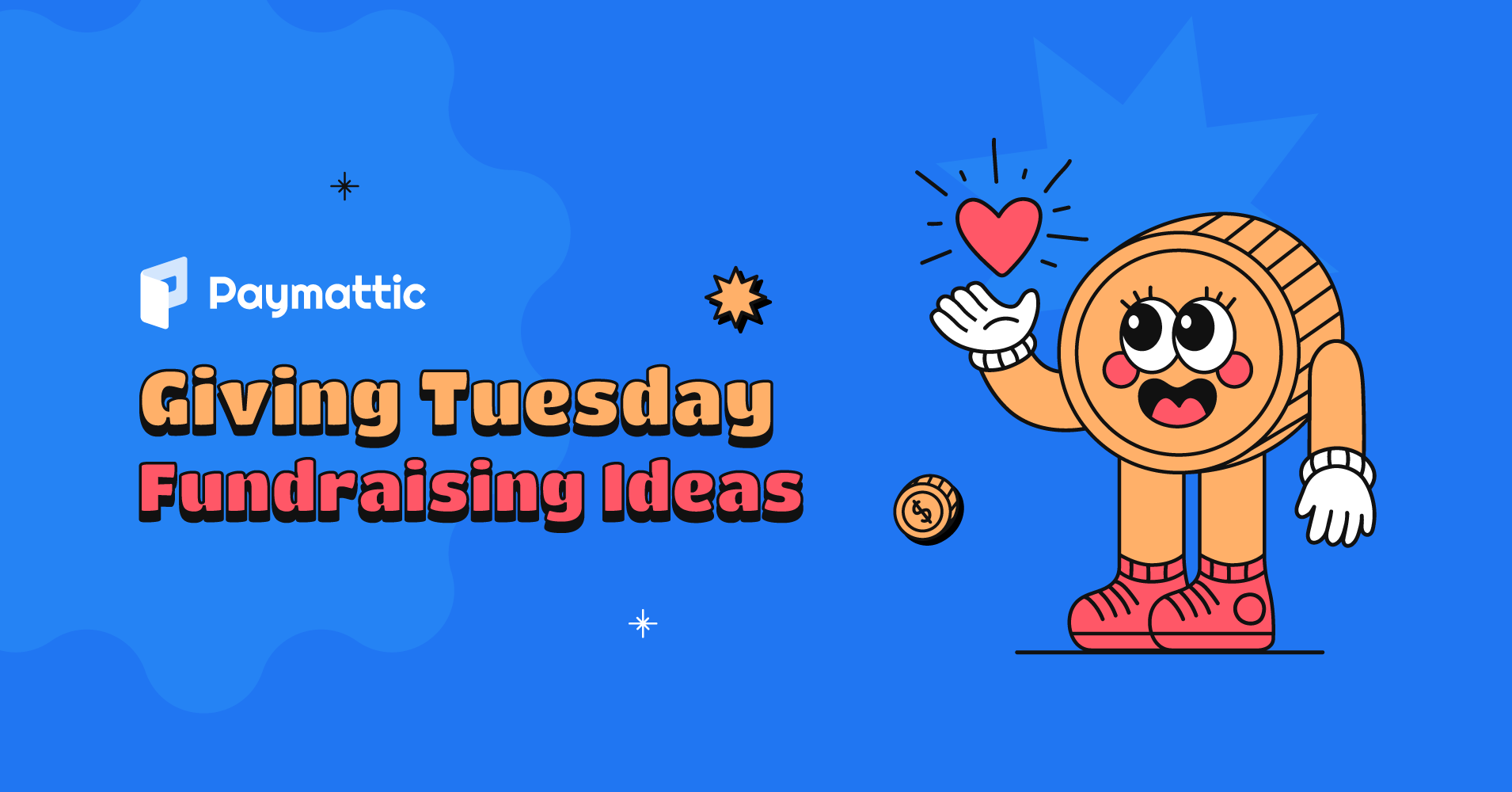 It's almost winter and the trees are about to shed their leaves. While you are getting ready for skiing, ice-skating or snow-ball fighting with your loved ones, nonprofits are gearing up for an entirely different special day, Giving Tuesday.
The greatest day in the charitable fundraising world is around the corner and it's the time to get ready for your nonprofit fundraising campaign.
May be you are thinking of how you can help others in need on this generous occasion. Luckily, we will cover some amazing fundraising ideas on Giving Tuesday for nonprofit organizations.
So, let's dive deeper.
What is Giving Tuesday?
Some visionaries started the Giving Tuesday campaign in New York, USA in 2012 with a motive to encourage donations for nonprofits organization. This national giving day is observed by people as a response against modern capitalism. It inspires people to focus on charitable giving during the Black Friday and Cyber Monday season with a festive mood.
If you want to do something different in the holiday shopping season, you can enjoy the vibe with giving, rather than just spending for yourself. Great happiness comes from spending for others who really need them.
Though the first Giving Tuesday campaign started in the United States, it spread all over the world, especially through social media platforms with the hashtag #GivingTuesday. You may check social media with #GivingTuesday to learn and see how nonprofits observe the day, what to do on Giving Tuesday or get some idea of what to do on this generous day of giving.
When is Giving Tuesday?
Giving Tuesday is celebrated on the first Tuesday after Black Friday. Usually, the day falls between the 27th of November and the 3rd of December. In 2023, Giving Tuesday will take place on 28th November, Tuesday.
Giving Tuesday for nonprofits: How you can help others in need
If you are running a nonprofit, Giving Tuesday is a big day for you. There are three important strategic reasons why you should take part in this international giving day.
Perfect time for donations
One-third of all charitable donations happen in December. Donations boost at a staggering rate with the holiday spirit and tax advantage end of the year. Giving Tuesday is observed during the holiday season when people have enough funds to spend and give. It's the time people proactively think of donating to a nonprofit organization. So, you can raise more funds during Giving Tuesday with fewer efforts.
Go with the trends
Plenty of nonprofits talk, promote and arrange events on the occasion of Giving Tuesday. Everywhere people go – social media, television, friends and family people tend to discuss about Giving Tuesday. So, there is a good chance to raise funds for your organization and promote your charity while going with the trends.
Raising social awareness
Giving Tuesday is not just a day to raise funds for a short time. Rather, you can connect to people and build strong relationships with donors capitalizing on Giving Tuesday. Thus, Giving Tuesday helps you to make future fundraising campaigns more successful.
7 Fundraising ideas on Giving Tuesday for nonprofits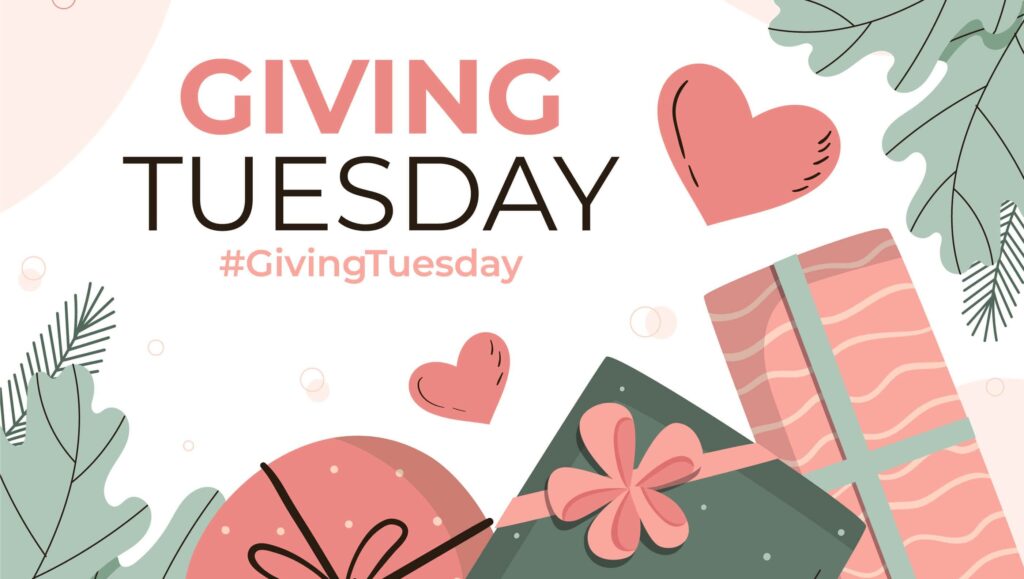 Are you thinking of some great fundraiser ideas for nonprofits this Giving Tuesday? A little push in the right direction ultimately results in a great campaign. Here we have listed down some fundraising ideas on Giving Tuesday for nonprofits.
1. Giving Tuesday social media posts
Social media is one of the most popular fundraising platforms today. Facebook and Instagram offer exclusive donate buttons with pages and Instagram account to help you receive donations online directly through Facebook and Instagram.
Social media is the easiest way to reach billions of people without any cost. All you require is to share some Giving Tuesday social media posts and tell people about your campaign. Don't forget to take advantage of the popular #GivingTuesday hashtag while you promote your campaign.
2. Peer-to-peer fundraising
Peer-to-peer fundraising is an effective Giving Tuesday idea for a great cause. You will form a team of volunteers and they will collect donations from their friends and family. Peer-to-peer fundraising works so well because people are likely to get involved in a donation campaign when someone they trust advocates the cause.
3. Use the #UNselfie hashtag
People love to share their pictures and talk about themselves on social media. Inspire your donors to post an #UNselfie hashtag rather than posting their breakfast pictures and random selfies. With the #UNselfie you can share what the idea of a community means to you on your social media. It creates a buzz on social media about Giving Tuesday and gives you a chance to get all your supporters in a common spot.
Subscribe to Our Newsletter
Join the crowd for more promotional offers, product updates, fundraising tips and tricks.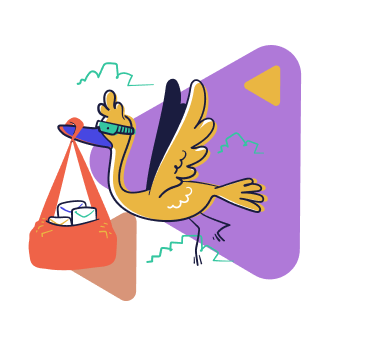 4. Virtual fundraiser
We learned the power of going virtual in the recent pandemic. We may go through lots of unpredictable situations this year too. Freezing cold in winter, political situations or health consciousness issues – anything can be a challenge for in-person fundraising.
Better get prepared for a virtual fundraising event through websites or online forums. At least your campaign will not be pointless in case you can not reach people in person. You can build a donation website to launch your online fundraising campaign and collect donations virtually. The Paymattic WordPress donation plugin is the easiest way to convert your website into a donation platform and accept Giving Tuesday donations in minutes.
Check this blog and learn how to add a donation form on WordPress site in minutes.
5. Celebrity endorsement
If you know any famous celebrity near you, ask them to support your cause by spreading messages. It makes your campaign more trustworthy and you can reach a large number of donors within a short time.
You should be wise in selecting your celebrity. The celebrity you are working with must have a positive influence on the community.
6. Donate a cup of coffee
You will meet a great number of people on Giving Tuesday. Some of them will donate a hefty amount, but a big number will donate nothing.
Asking them to donate a very small amount is not a bad idea at all. You can ask them to donate funds that they would spend on a cup of coffee. Thus, you will end up counting a large amount of donations from those coffee donors.
7. Find a corporate sponsor
Every large company saves a specific amount of its profit every year as a part of corporate social responsibility (CSR). You can look for a corporate sponsor who will donate to the Giving Tuesday campaign. It helps them engage in social welfare and build loyal customer relationships with their target group.
You may find this GiveWP vs Paymattic blog helpful for you. Click to read more.
Paymattic WordPress fundraising plugin
Paymattic is a WordPress donation plugin that can help you collect online donations easily. If you have a charity website in WordPress, then getting started with Paymattic is like a breeze. You can set up donation templates and add 10 payment gateways to accept online donations instantly.
You can manage your donor data from the customer profile section so that you can find out who your actual donor is. Paymattic saves your donor information in the dashboard so that you can connect with your donors for future campaigns.
On top of that, Paymattic comes with tonnes of fundraising features, including –
Donation progress item
Recurring donation collection
Advanced form editor
70+ pre-built form templates
Multiple integrations
10 payment gateways
Reports & analytics
35+ custom form fields
World-class customer support
We suggest you try the Paymattic fundraising plugin to power up your Giving Tuesday campaign. Donation management is as simple as pie with Paymattic. It comes with the both free and premium version.
To wrap up
Nonprofits raised around $2.7 billion in 2021 alone in the United States on the occasion of Giving Tuesday. You shouldn't miss the chance to give back to your society on this international giving day.
Listed above are the most effective fundraising ideas for nonprofits on Giving Tuesday. Apply these strategies with the Paymattic WordPress donation plugin and help make the world a better place to live. If you have any unique Giving Tuesday fundraising ideas, share with us in the comment section below.
Best wishes for your Giving Tuesday fundraising campaign!