Adore this Christmas Season with a Reverse Advent Calendar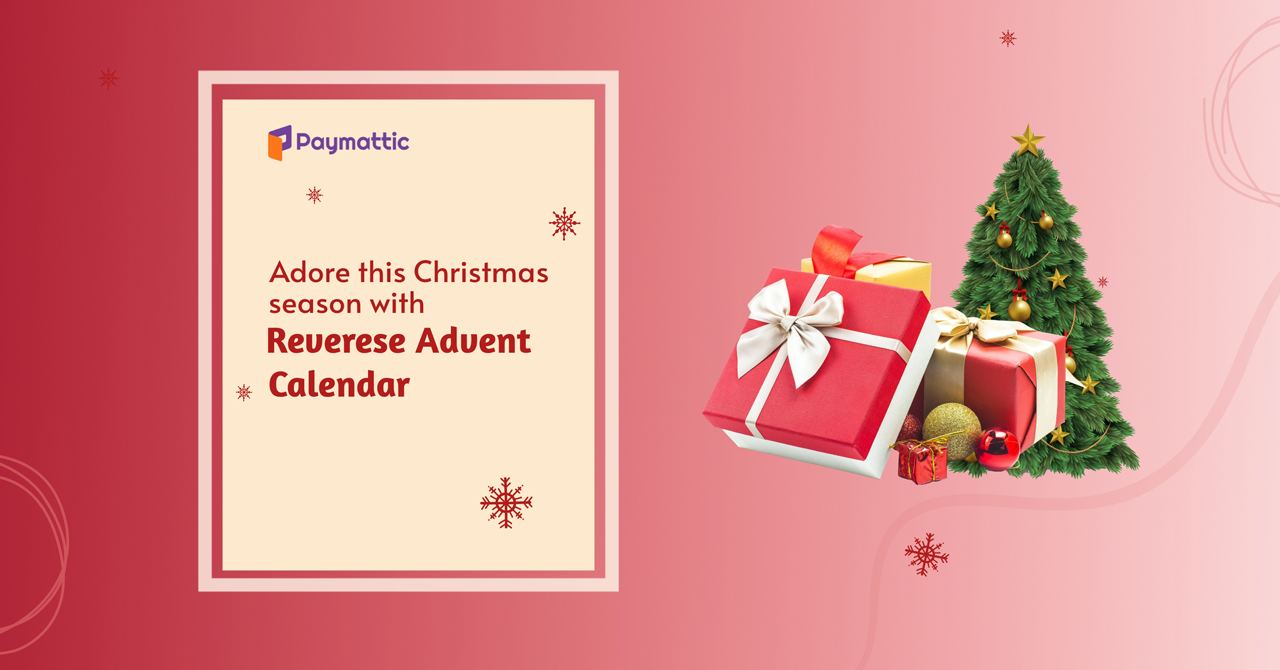 Looking for a trendy Christmas celebration idea for you and your family? Here we got a unique idea for you to celebrate this Christmas season, a reverse advent calendar!
A reverse advent calendar not only gives you the joy of celebration but also teaches your little kids a beautiful lesson of giving.
People love to make a reverse advent calendar to count down the days until Christmas Day. Kids get so excited with the advent calendar gifts before the arrival of Santa. So, let's become a little different this year by putting something beautiful in the advent calendar box instead of expecting a gift from others.
Keep your eyes peeled to learn more about the reverse advent calendar for the Christmas season.
What is a reverse advent calendar?
A reverse advent calendar is a regular routine of putting some food, clothes or gifts for charity on the occasion of Christmas. You put the pieces of stuff on a daily basis starting on the 1st of December and continue the practice till Christmas Day. It gives you a scope to bring smiles to the face of less fortunate people going through hard times in the Christmas season.
The idea is simple, but it makes a big impact. Fill up the reverse advent calendar box for the whole month – at least one item every day. When it is full on Christmas Day, donate it to a local charity, food bank or church. It gives you pleasure in mind reminding that you have presented a Christmas gift to someone who really needed it.
Sounds exciting, right? This is not only a joyful activity for the whole family to do together, it teaches your kids the value of helping others and the significance of Christmas.
Ready to get started?
Experience WordPress payment and donation like never before. Try Paymattic now!
How to make a reverse advent calendar?
Creating your own reverse advent calendar is so handy and entertaining for children. In this blog, we are going to explain you how easily you can make one using a basket and food cupboard.
Follow the simple steps below and start this sweet tradition with your family –
Start 24 days ahead of Christmas and choose what type of gifts you are going to donate. This list may include packed foods, clothes or little surprise presents for kids.
Choose a beautiful box to hold your advent calendar gifts. This can be something as simple as a basket or cardboard box, or you could make individual pockets for each day out of strips of cardboard and decorate them with paint and glitter.
Choose an item for reverse advent calendar from your personal belongings or get them from a store nearby.
When you have time before Christmas, take your offerings to your local food bank or charity and donate them.
Spend some time with your children imagining who you might have helped by starting this special tradition, and then ask everyone to choose a reason why they feel fortunate this Christmas.
What items to donate with a reverse advent calendar?
In general, you can donate anything you want as Christmas gifts. Consider giving items that have some real value to others who need them. It might be some winter clothes and blankets, toys for entertainment, or food. Here are some gift ideas for a reverse advent calendar –
Chocolate and sweets
Canned food items or sauces
Spaghetti sauce and pasta
Canned meats (tuna, chicken, beef stew, etc)
Dolls and teddy bears
Color pencils, story books & papers
Jumpers
Baby winter clothes
Arts and crafts
Fizzy drinks and juices
Crackers
Biscuits
Crispy snacks
Butter and jelly
Subscribe to Our Newsletter
Join the crowd for more promotional offers, product updates, fundraising tips and tricks.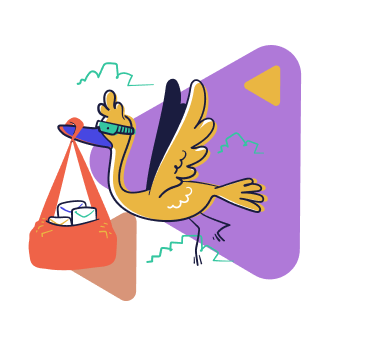 Where to donate your Christmas gifts?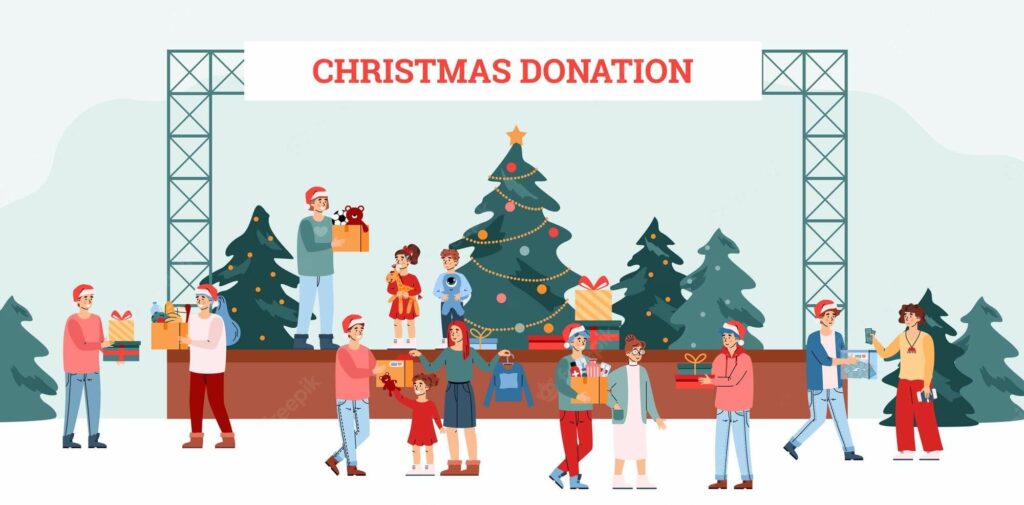 Great! You have collected all your gifts together. Now, all you need to do is find a good charity that distributes your donation perfectly. There are plenty of charities around you seeking for donations and helping people.
You may contact your local Mayor's office to find out any Christmas assistance program. Always check out the charity website before you donate any item. We suggest you have a look upon websites like Charity Watch to know better about any charity. Here we list down some charities that accept Christmas donations around the world.
Alternative Gifts International
Oxfam
Plan International
Red Cross
Operation Christmas Child
Save The Children
ToyBox
World Vision
Children's Wish
Salvation Army
Angel Tree
Make a Wish America
Toys for Tots
How to create a donation form for your reverse advent calendar
The Christmas vibe is already in the air. You can help your friends and families donate this Christmas season with a donation form. Collect donations online from your closed ones and donate them to a charity near you.
Paymattic WordPress fundraising plugin lets you create beautiful forms to collect donations. You can add a name field, email field, items to donate, recurring donations and many more with the donation form.
If you want to collect funds as donations, Paymattic can help you either. Paymattic supports 10 payment gateways, including Stripe, PayPal, Square, Paystack, Xendit, Mollie, Razorpay and more.
Check out this GiveWP vs Paymattic blog and explore which one is the best for you.
Every donation form made with Paymattic comes with conditional logic feature. This feature makes your form smarter than other traditional forms. You can set conditions based on user inputs that expand conditional fields when you need to collect more specific data. Let's see how you can create a donation form for your reverse advent calendar.
First, log in to your WordPress dashboard and go to the Plugins section.
Click on the Add New button and install (then activate) Paymattic from the repository.
After activating Paymattic, click on Paymattic > Create Forms.
You will get a collection of ready-to-use donation templates.
Click on a donation template and it will take you to the configuration page.
Here configure all the donation fields as per your need.
At last, click on the Update fields button and your form is ready to publish.
This is how simple it is to create a donation form with Paymattic. Now, copy the shortcode of the form and paste it on the specific page where you want to place your donation form.
Wrapping up
Donation at Christmas is helping Santa spread out the Christmas cheers. Share the happiness of Christmas with a reverse advent calendar and help your loved ones donate online. Try the Paymattic WordPress donation plugin and celebrate this Christmas in a generous style. And yes, do not forget to share your experience in the comment below.
Happy donating!