A Simple Guide to Google Sheets Integration in WordPress with Paymattic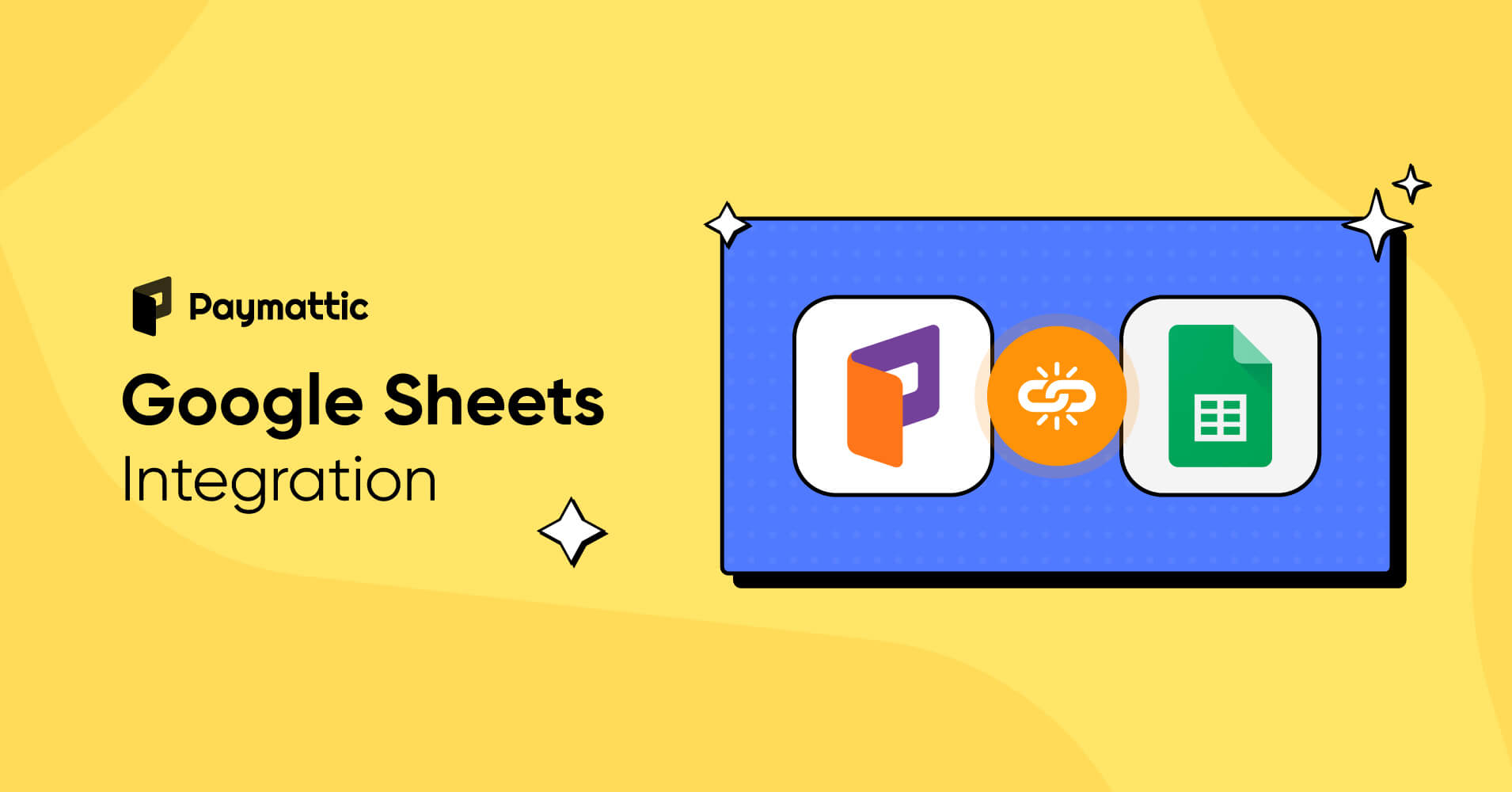 Do you love Google Sheets and are wondering if you can send data from your WordPress payment form to Google Sheets?
Yes, you can do it with an easy Google Sheets integration with the Paymattic WordPress simple payment plugin.
Google Sheets is a very powerful tool that helps you manage your form entries inside a spreadsheet. It has several built-in collaborations to improve workflows.
In this article, we will show you how to connect your WordPress form with Google Sheets and send data automatically to your spreadsheet.
What is Google Sheets?
Google Sheets is an online spreadsheet application built by Google to create, edit and format spreadsheets. You can directly import Microsoft Excel sheets into Google Sheets and you can collaborate with other people on the same sheet online.
On top of that, you can perform any spreadsheet tasks directly from your web browser. You do not need any external software to use this tool. Multiple people can work simultaneously, and everyone can see the changes in real-time.
It is completely free to use and you can share the link of your sheets to view or edit by others.
Paymattic WordPress payment plugin
Meet Paymattic! One of the coolest payment plugins for WordPress. And with Paymattic, you are not just limited to payment features, you can go beyond with building amazing forms, integrating with Google Sheets, FluentCRM, Slack, Telegram and many more!
Paymattic supports 135+ currencies along with 9 payment gateways. It comes with a stunning Gutenberg-style form editor. You can build any type of form with ease and it's faster too.
Some other amazing features that made Paymattic really worth trying are –
Subscription payments
70+ pre-built form templates
Payment item field
Integrations with multiple platforms
Individual customer profile
LMS integration
Advanced editor
Donation progress bar
Form import-export
Reports and analytics
Why do you need Google Sheets integration with WordPress
Google Sheets is the most widely used spreadsheet application by Google. You can connect Google Sheets with WordPress forms to easily manage and extract your data.
You can send data here using Google Forms as well, but there are certain limitations. You can perform some advanced functionalities using the Paymattic WordPress payment plugin.
If you want to accept online payments from your customers and send data to Google Sheets, Paymattic is here to perform both for you together.
Here are some extra benefits you enjoy when you link your form to Google Sheets with Paymattic.
Give anyone access to submitted form data in Google Sheets without giving access to your WordPress dashboard.
You do not need to create a WordPress user account to access form data.
You do not require to log in frequently to your WordPress dashboard to manage submitted data.
You can restrict users from submitting forms based on various parameters such as – the maximum number of entries, form scheduling, limit by payments and login requirements etc.
Analyze, export and interpret form data directly from Google Sheets.
Receive online payments as well as data from customers in the same form.
Protect your website from spam submission using Google ReCAPTCHA v2 and v3.
How to connect WordPress forms with Google Sheets using Paymattic
Connecting the WordPress payment form with Google Sheets is very easy with Paymattic. To integrate Google Sheets with Paymattic follow the simple steps below –
Google Sheets integration is a pro feature of the Paymattic WordPress plugin. Upgrade to Paymattic Pro to use Google Sheets with your Paymattic payment form.
Log in to your WordPress dashboard and go to Paymattic (Pro) → Integrations.
Toggle the button and enable the Google Sheets module.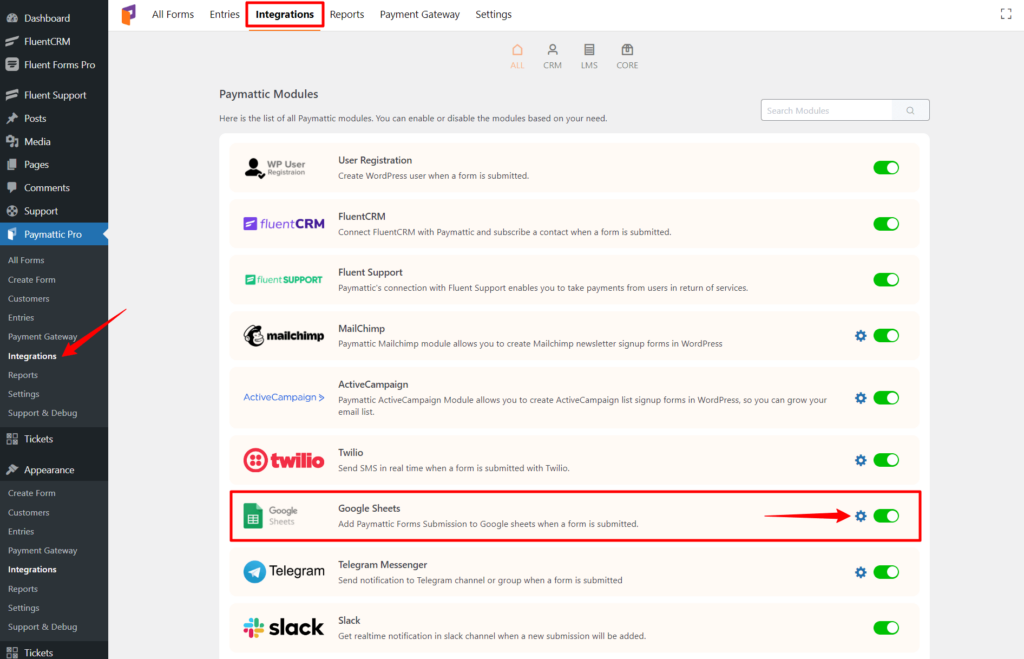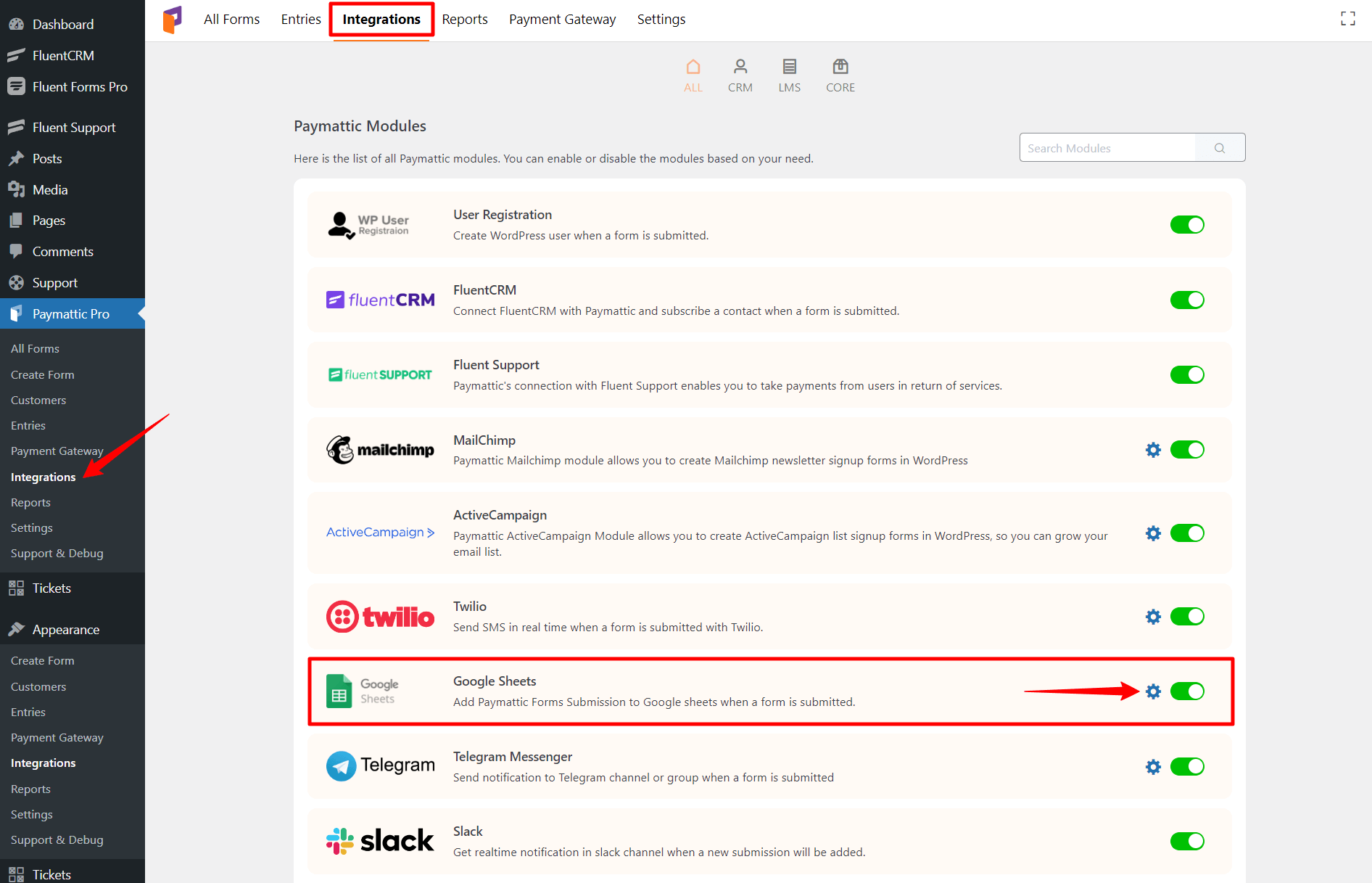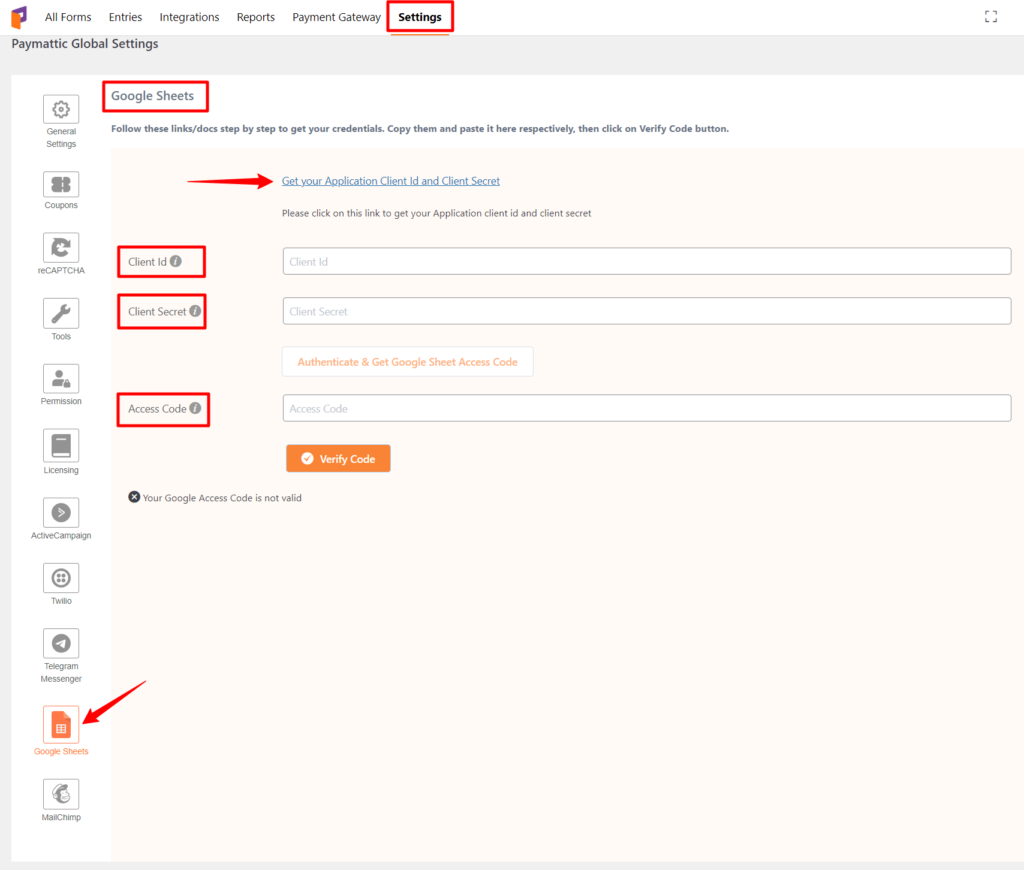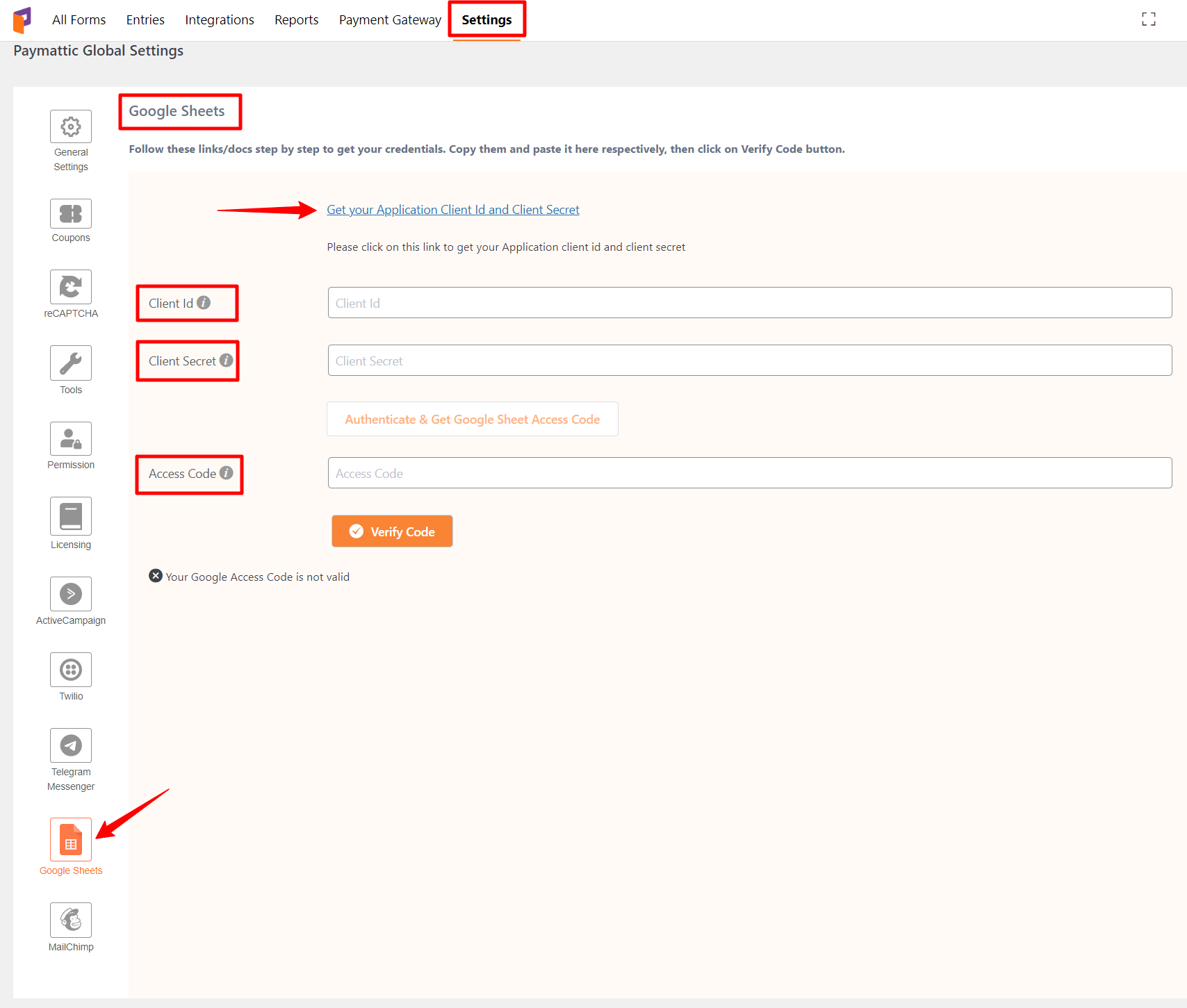 Once you configure the required credentials, you are set to use Google Sheets with your WordPress payment form.
Now, it's time to create a WordPress payment form with Paymattic and configure the Google Sheets Integration Feed. To do so –
First of all, go to Paymattic (Pro) → All Forms.
Create a new form or select an existing form that you want to connect with Google Sheets.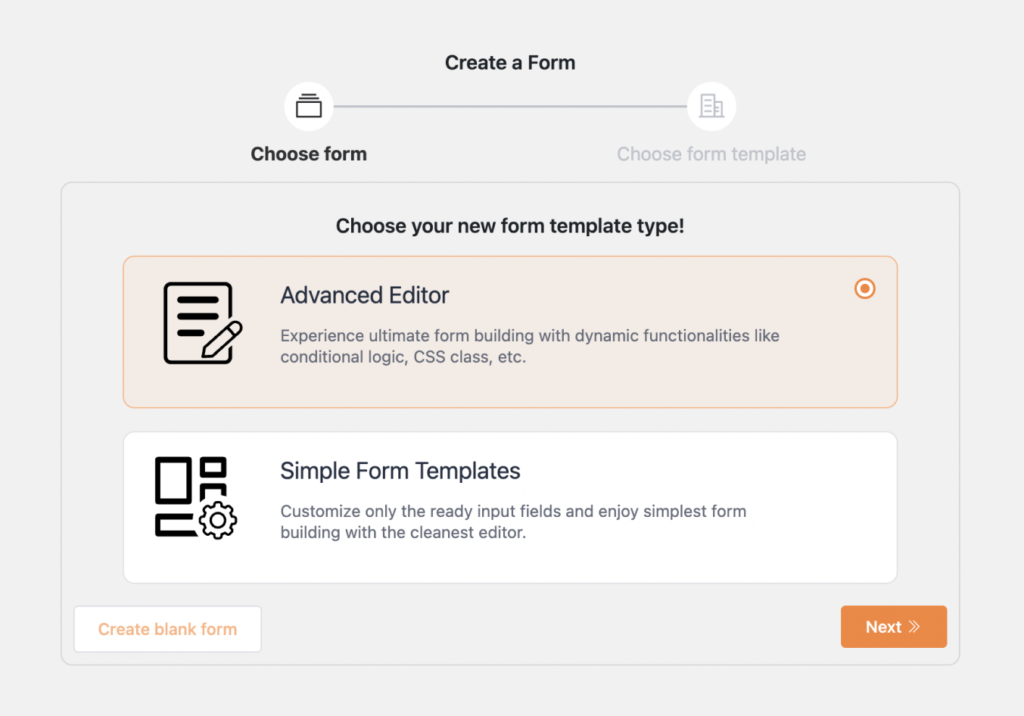 Add necessary fields to send data to Google Sheets.
Save the form and go to the Integrations tab from the top bar.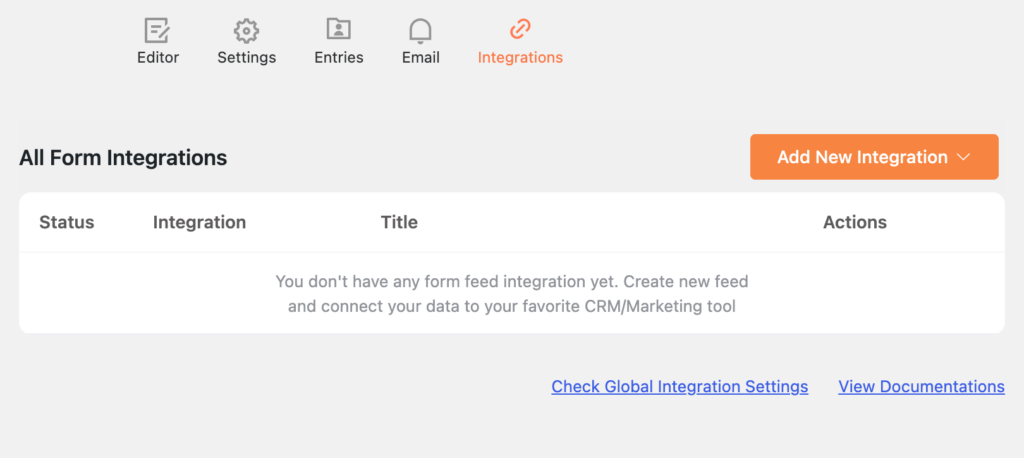 Click on Add New Integration from the top right corner and press on Google Sheets.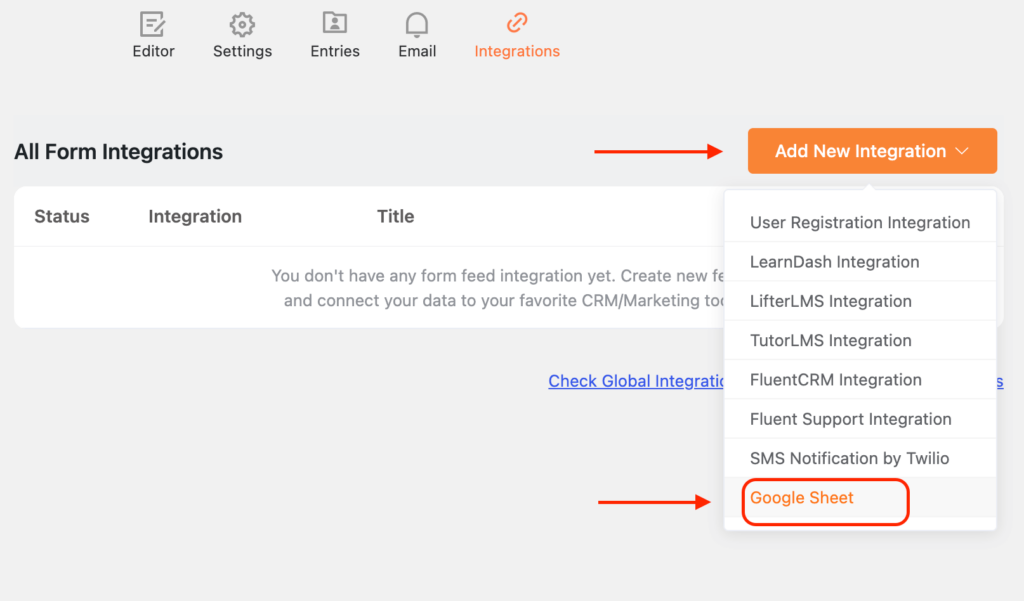 It will land you on the Google Sheets Integration Feed page.
Put necessary information on the integration feed name field, Spreadsheet ID and Worksheet Name.
Next, map all the form fields with the Spreadsheet fields.
At last, check the Enable this feed option and press the Create Google Sheets feed button.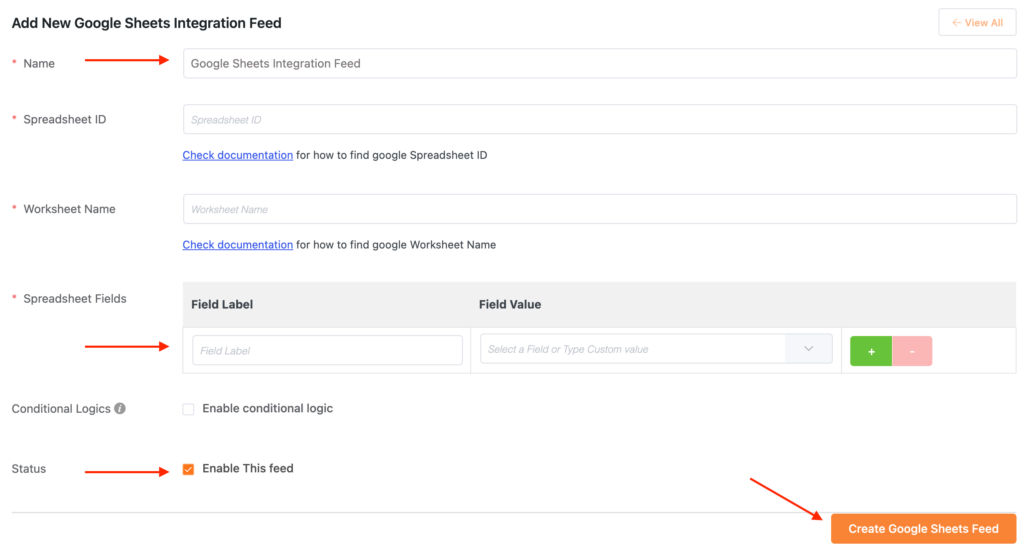 So, it's the whole story. It's simpler than you can think. You have successfully integrated Google Sheets with Paymattic.
To wrap up
Google Sheets integration with the Paymattic WordPress payment plugin is as easy as pressing the publish button. If you are already familiar with the WordPress dashboard, getting started with Paymattic is a piece of cake for you.
Try the Paymattic WordPress plugin with Google Sheets today and make a sharp business decision by managing data more efficiently.