Security Measures You Should Know Before Using a Global Payment Solution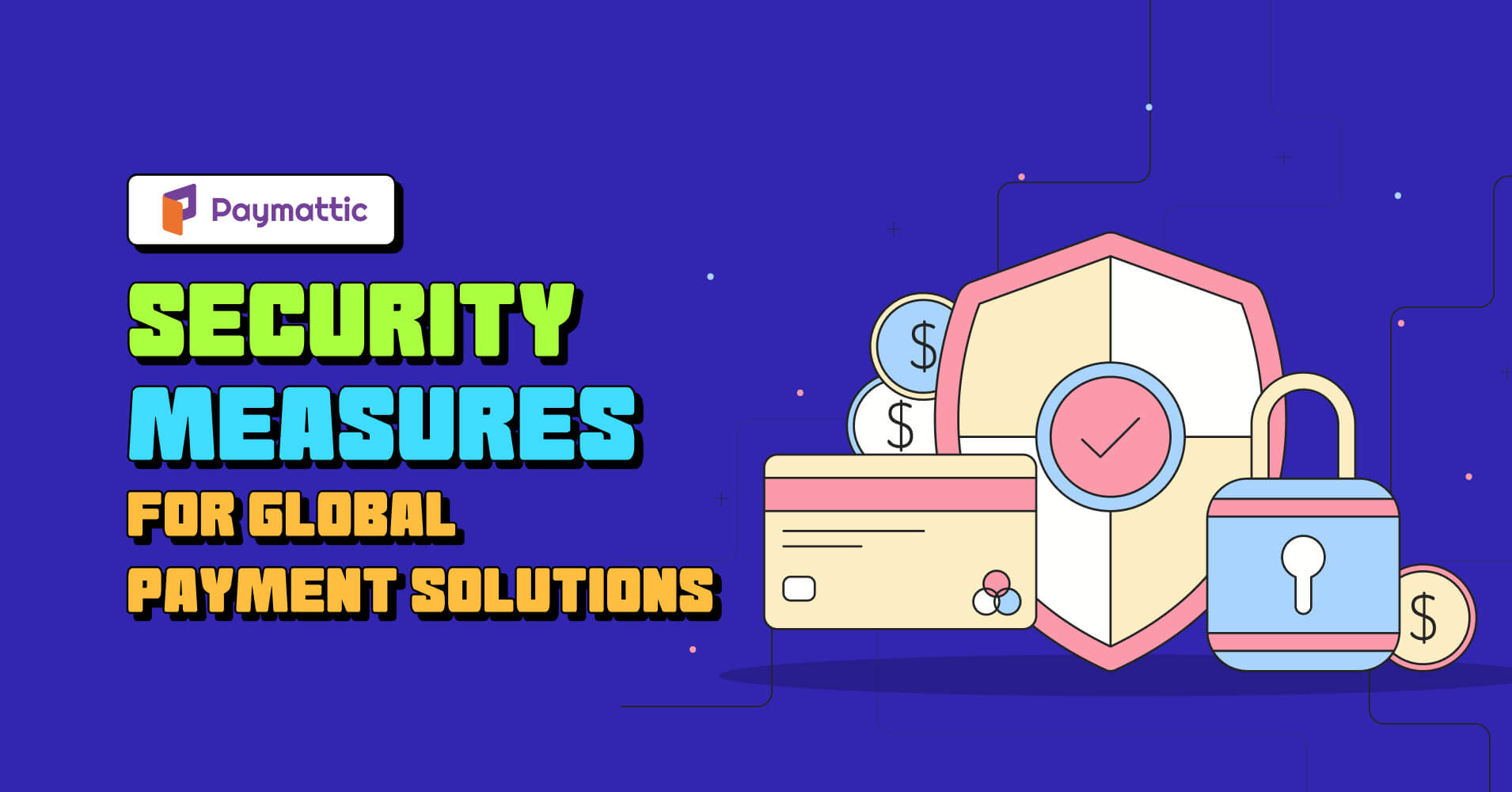 Do you know the first purchase over the internet was made just two decades ago? But now, online shopping is a multi-trillion-dollar industry.
Every day 1.1 billion credit card transactions are taking place globally. That means roughly 33000 transactions have just occurred by the time you read this sentence!
So, you can not think of an online business without a secured global payment solution. But dealing with your customer's card information is a challenge. You have to make sure your customer's data are safe and not in the wrong hands.
Digital payment is like a double-edged sword. It revolutionized the eCommerce industry at the same time opened doors for fraud and hackers.
Thankfully, we are going to cover all the security features of a global payment solution to protect your online business.
What is a global payment solution
In simple words, a global payment solution connects a merchant and a customer through a cloud-based payment gateway software. Customers can make purchases easily over the internet using their debit card, credit card, mobile wallet or bank account with a global payment solution.
Popular global payment solutions that are leading the payment industry are PayPal, Stripe, Square, Mollie, Razorpay and many more.
Though all the payment processes take place within seconds, the backend scenario is more complex.
The customer starts the purchase and provides card information while checking out.
The payment gateway verifies the information with the card issuing body and checks if there are enough funds.
The payment gateway encrypts all the information and sends it to the server of the card issuing authority.
If the card authority approves the transaction, the payment gateway sends the request to the merchant bank server.
Finally, the amount is debited from the customer's card and credited to acquiring bank account.
Why security is crucial for global payment solution
A real threat to global payment solutions is cyber-attack. You never know how attackers might steal your customer's data for fraudulent activities. Hackers may target anyone connected to the internet.
A recent study says that, on average, 64% of companies faced at least one cyber attack. As people rely more on the internet, hackers are getting scope to manipulate payment systems.
As a business, you must focus on fraud management to ensure customers' data are safe and secure. Luckily, financial fraud detection technology is constantly improved to make the digital world safe and sound.
Top 6 security measures of global payment solution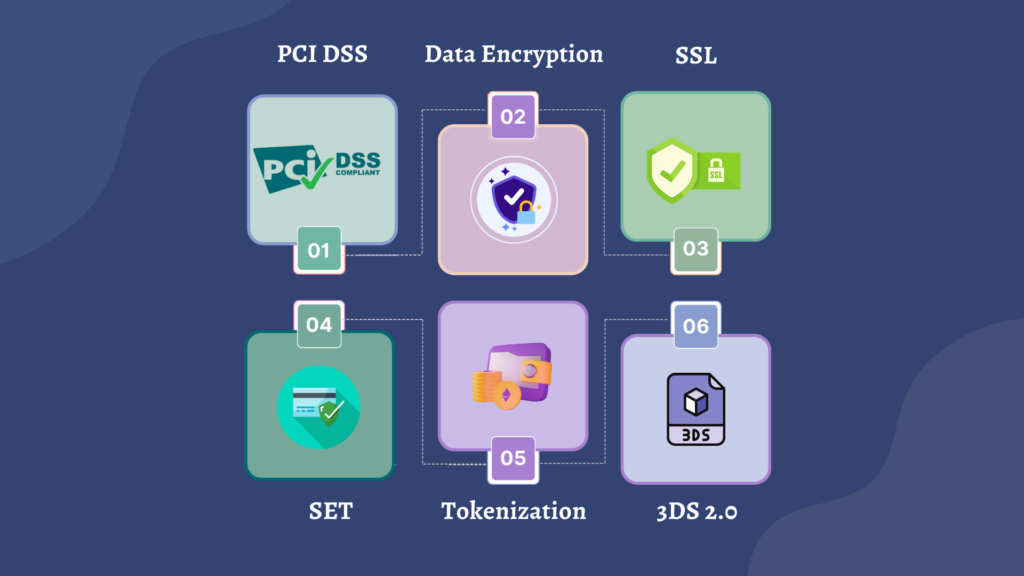 Here we have listed the top 6 security measures of global payment solutions for optimum security. These are –
PCI DSS Compliance
PCI DSS stands for Payment Card Industry Data Security Standards. PCI DSS is a set of standard security principles and compliance rules followed by payment card providers. PCI DSS compliance is a must for any business that accepts credit or debit card payments. Maintaining the PCI DSS compliance ensures that every credit card or debit card transaction is safe and data is protected against vulnerable threats or fraud.
If your business accepts online payments, you need to understand the PCI DSS compliance to select the right payment partner. We recommend you select a payment gateway that holds the PCI DSS certification.
Please visit the PCI Security Standards Council's official website to learn more about PCI DSS compliance.
Data encryption
Data encryption is a method to secure transaction data. This method is used by major payment gateway providers to protect users' card information.
When you enter your card information while checking out, the data encryption technology converts your data into another format. This format can only be decoded by the secret key of the payment gateway. Thus, data encryption technology prevents unauthorized access of external actors into the database.
Subscribe to Our Newsletter
Join the crowd for more promotional offers, product updates, fundraising tips and tricks.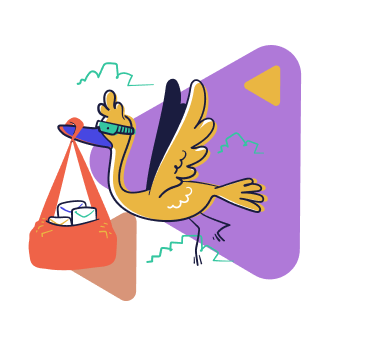 Security Socket Layer (SSL)
Security Socket Layer or SSL is a technology that works as a safeguard between the payment system and users' web browsers. It is a security protocol to encrypt data within the network. Any information that is transmitted over SSL is encrypted. All web browsers can use SSL.
If a website is directly processing a transaction, it should use SSL. This is not required if the website's visitor is redirected to a secure checkout page on the payment gateway's domain. In such a case, the payment gateway will provide an SSL link to the browser.
Secure Electronic Transaction (SET)
SET is an electronic security protocol that encrypts the payment data of credit cards. SET is jointly designed by the two credit card giants, Visa and Mastercard. It hides all personal data of the users, even the payment gateway can not access the data. It also blocks merchant websites from accessing the data.
Tokenization
Tokenization is the process of converting sensitive cardholder data into a security token. Payment systems use hashing, encryption and secret keys to create a token. Because card schemes restrict merchants from storing credit card numbers unless they are fully compliant with PCI DSS guidelines.
We would suggest you partner with a payment gateway that uses tokenization as their security measure. Tokenization improves security by sending sensitive information only once over the internet; once created, the token data is then used for future payment requests.
3d secure 2.0
EMVCo developed 3D Secure 2.0 (3DS 2.0, 3DS2 or EMV® 3-D Secure) as an authentication protocol to facilitate the customer authentication process in online payments. After entering their card information, the customer will be prompted to verify their payment with their bank, usually through a password or OTP.
It adds an extra layer of protection against chargebacks and fraud for both the merchant and the customer, while also ensuring a frictionless and seamless payment experience across multiple channels.
Check out this blog and learn to how set up PayPal payment gateway with Paymattic
Paymattic WordPress plugin for safe payment
Finding a secured payment gateway might be a hassle for you. Let Paymattic solve the issues for you. Paymattic WordPress payment plugin is built to help you make your website safe and give your customers a smooth payment experience.
Paymattic supports 10 payment gateways that use all the top-notch security measures. So, when you are with Paymattic, you are in safe hands.
This amazing WordPress payment plugin lets you accept online payments from users as well as create handy payment forms. You can also integrate it with multiple platforms such as MailChimp, FluentCRM, Slack, Telegram, Tutor LMS, LearnDash, LifterLMS and many more!
Try Paymattic today and take your online business to the next level.
Ready to get started?
Experience WordPress payment and donation like never before. Try Paymattic now!
Before saying goodbye
Above mentioned security measures are a few ways that payment gateways follow. As technology evolves, fraudsters are changing their tactics too. Always stay up-to-date with the latest security measures to select the best global payment solution for your website. Try the Paymattic WordPress payment plugin to get the 10 most secured payment gateway in a single plugin.
If you find this blog helpful, let us know in the comment which payment gateway you use for your business and how you ensure its safety.
Wish you good luck!