Easy Steps to Add Donation Goal in WordPress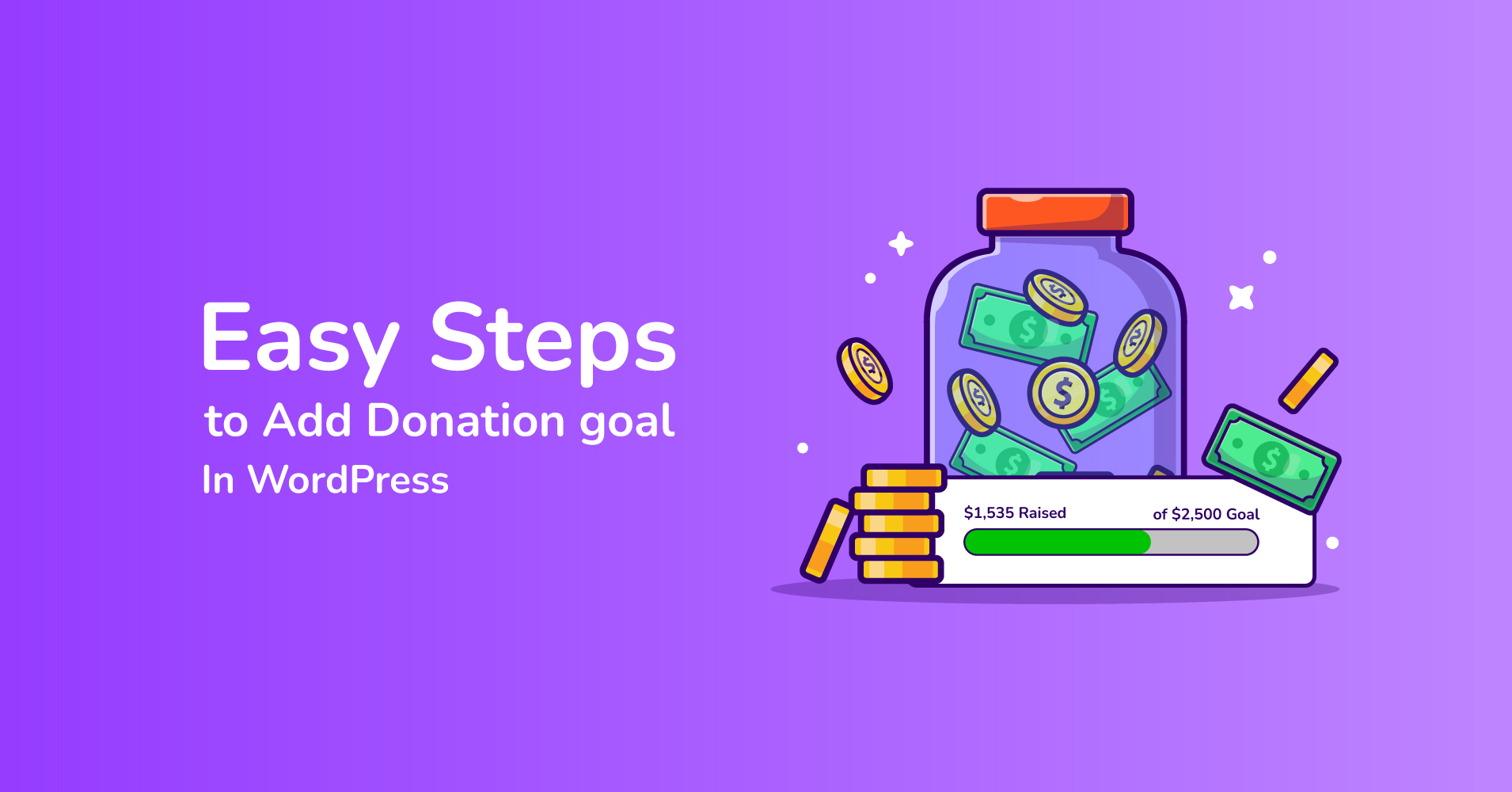 Do you want to raise more donations for your website easily?
When people land on any fundraising campaign, they first notice your website. So your website must be clear enough to get the visitors' attention. The better you can customize your website, the more you will get your supporters' attention. A donation goal item is one of the few features that can help you customize your website.
It plays a vital role in any donation plugin. This feature can take your fundraising journey to the next level because it helps to encourage your donor to make donations to your campaign.
In this blog, we will discuss some easy steps to add a donation goal tracker to your donation form. But before the discussion, let's get some idea about the donation goal item.
What is a donation goal?
A donation goal tracker is a feature that visually communicates with your supporters. It shows your campaign goal and progress to your contributors and encourages them to donate.
When anyone visits your campaign, they will notice the fundraising goal tracker, which is on the first page of your campaign website. These goal bars show your success to date but also play a vital role in encouraging supporters to join your cause.
This real-time fundraising visual tracker tracks your donation and shows your campaign success rate. You can call it your fundraiser thermometer. Donation goal items are a great way to engage your audience and demonstrate to them how their contributions will help you and the stream.
Why should you add a donation goal in WordPress?
Accepting donations is good. Supporters know well how much a donation can help others. But your fundraising process needs to be easy and clear to your supporter.
The fundraising visual tracker helps you know how many donations you received. It can also serve a powerful psychological function for your donors. Some supporters like to see progress toward a fundraising goal instead of just "We're trying to raise as much as possible."
The donation progress meter gives your donors quick information about how your campaign is doing and the impact their funds have. So this process ultimately helps to encourage your donors to contribute.
Many WordPress fundraising plugins are available where you will find donation progress items. But if you ask for our suggestions, then we'd suggest you go for Paymattic because its easy-peasy step helps you to add donation goal items to your form with only a few clicks.
Discover more about GiveWP vs Paymattic and decide which one is the best.
Paymattic is a user-friendly WordPress fundraising plugin. By using Paymattic, you can create any donation or payment form with a few clicks. There is a variety of donation and product fields available in the Paymattic.
This multi-purpose plugin can accept donations and payments for services. It comes with 10 payment gateway: Stripe, Payrexx, Mollie, PayPal, Razorpay, Paystack, Xendit, Square, Billplz, SSLCOMERZ, and offline payment methods.
Paymattic has all key features for fundraising. Recurring donation, custom payment methods, donation progress items with a progress bar, donor profiles, guest donations, personalized images, and detailed report analysis features will help you to make the fundraising journey easy and smooth.
Paymattic supports 135+ currencies so that you can collect donations or payments globally.
Ready to get started?
Experience WordPress payment and donation like never before. Try Paymattic now!
Add donation goal item with Paymattic WordPress donation plugin
The donation goal item is a premium feature of Paymattic. To add donation goal item, first you need to create a donation form. You can also go with a ready donation template.
Set donation goal item with donation template
You can also create a donation form directly through the donation templates. This is more straightforward and includes only the simplest features to avoid distractions.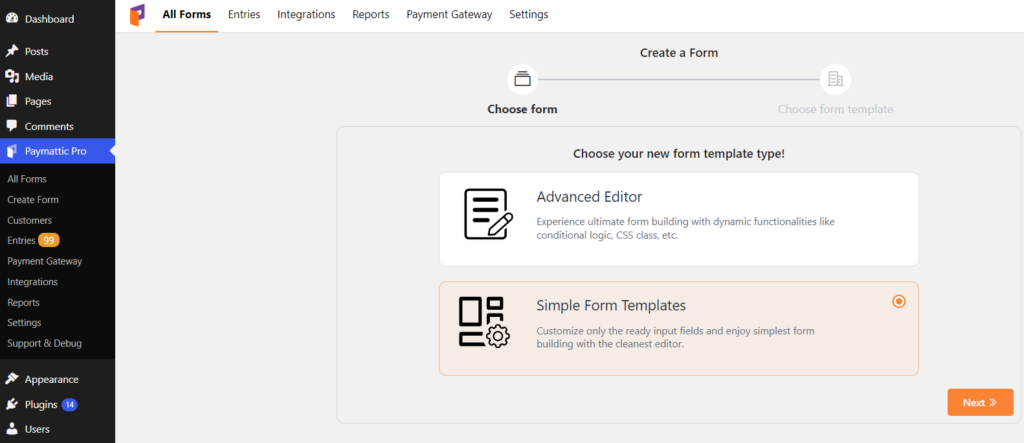 Here you will find Donation template (horizontal) and Donation template (vertical) currently available. Choose one.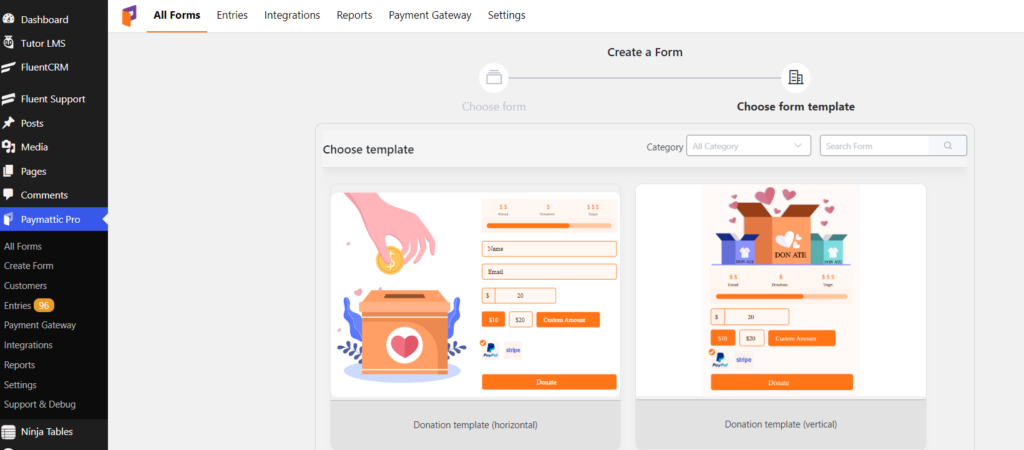 When you choose any template, you will find the Donation Progress Item field given here. Here you can easily set the Donation goal amount.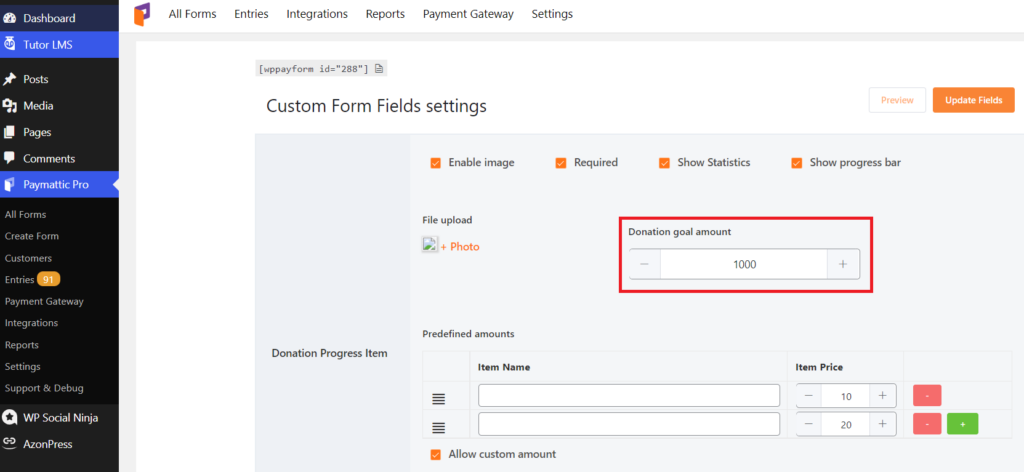 If you are completing this step, it's time to click on the Update button to save all configurations. Your form is ready!
Then you need to copy your form shortcode to publish. Go to the Paymattic dashboard to find shortcodes and click on the all form option. You will get the shortcode of your form at the right hand bar. Copy and paste it on your page.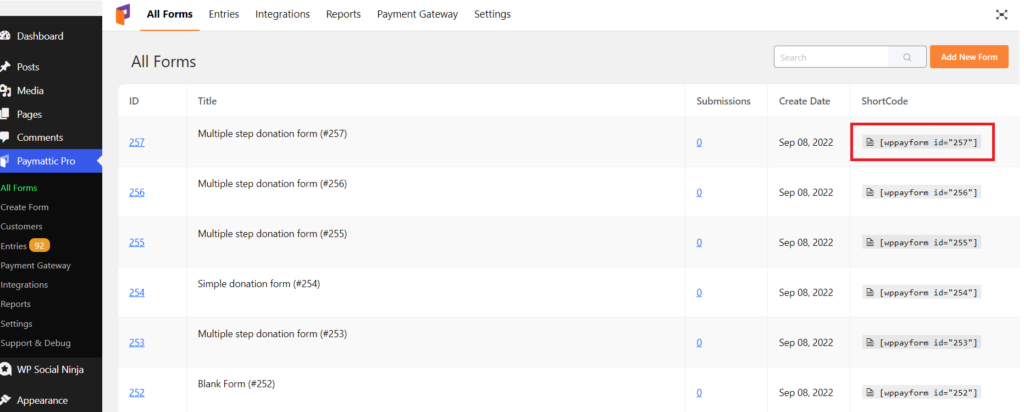 That's all!
Preview form
To preview your form go to All Forms, click on the preview option of your form.

Your form is ready preview it before publishing.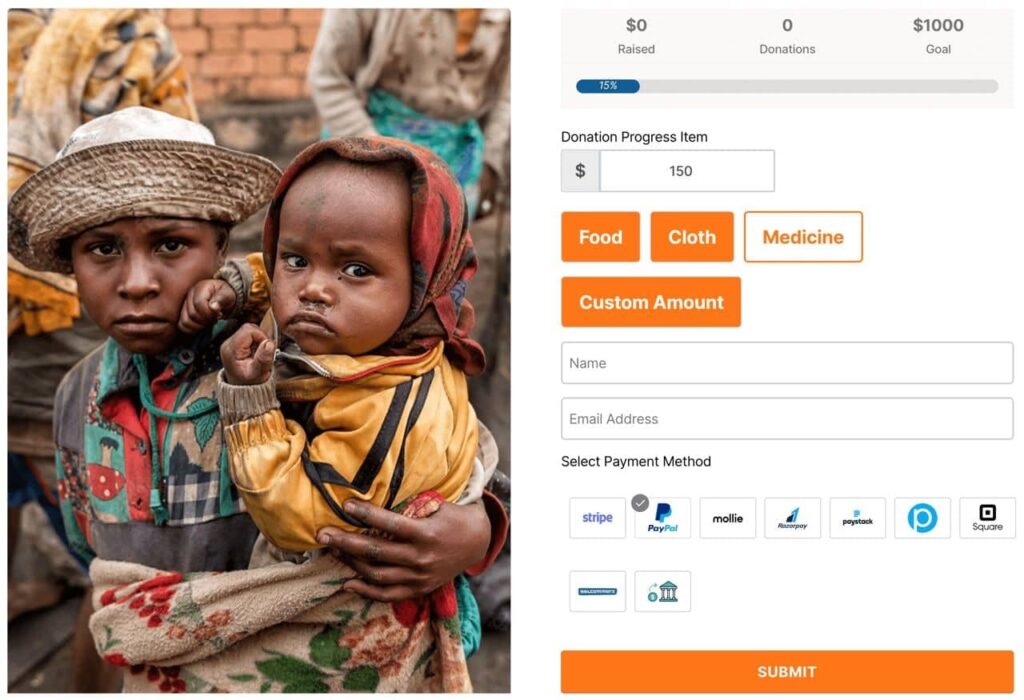 Final words
When any supporter lands on your website and gets no idea about your fundraising process, it will discourage them from donating. So, try to use a user-friendly donation plugin that represents your fundraising goal clearly to your supporter.
You can use the Paymattic WordPress donation plugin to make your fundraising process easy. The Donation goal tracker also helps the viewers to know about the exact status of the campaign and encourages them to make donations.
Thanks for checking out our blog about adding a fundraising progress tracker in WordPress. You can contact us or comment below if you have any queries regarding this topic.