WPPayForm becomes Paymattic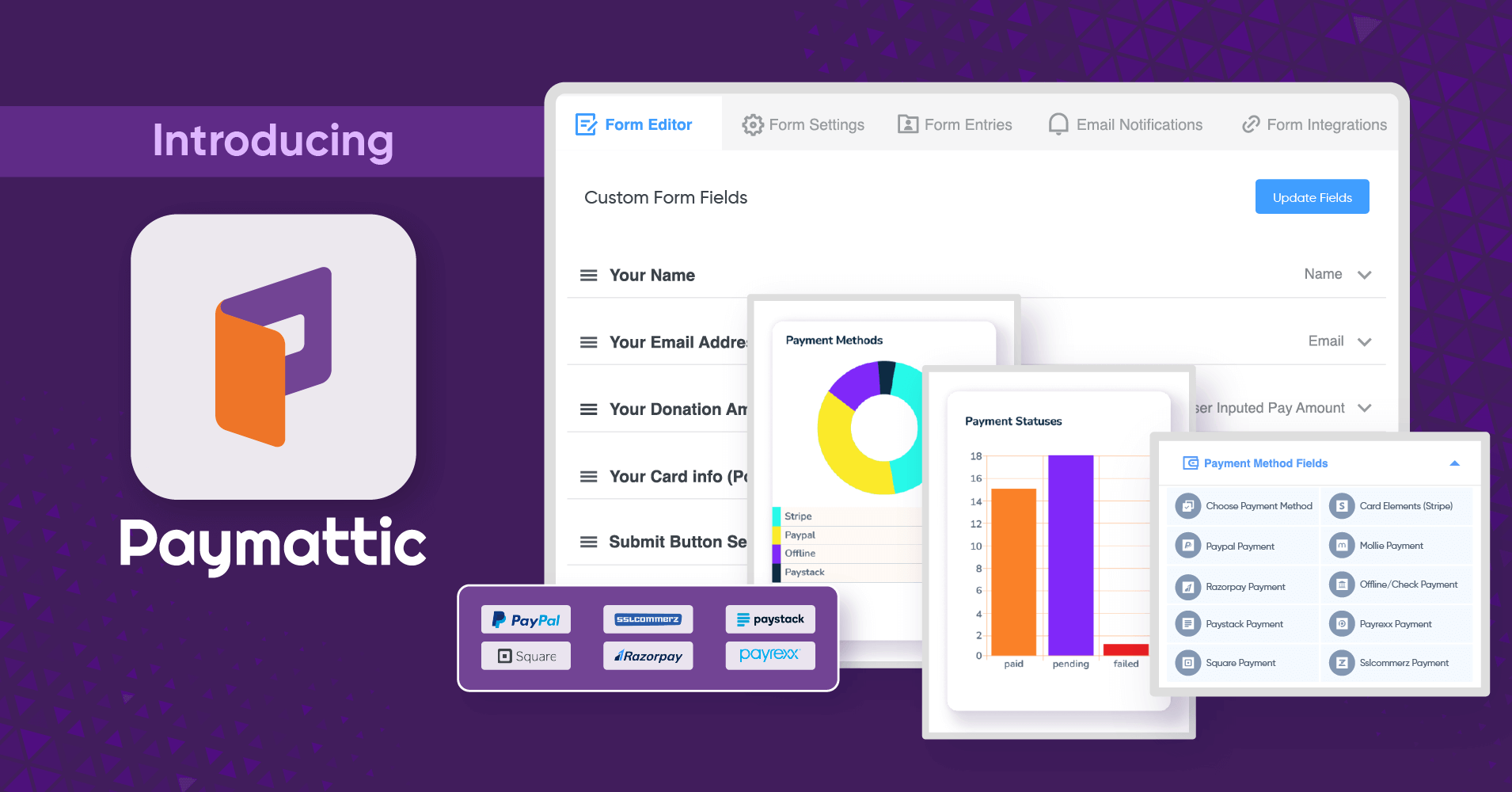 Payment is a vital feature of all things digital. Whatever you do, you are going to need to collect transactions. So add this, with your trusted WPMananeNinja brand, and you get world-class payment features, right on your WordPress dashboard.
Well, this dream has come true. The Stripe payment form plugin for WordPress – WPPayForm just got a massive upgrade. With a truckload of features, and functionalities, we present to you Paymattic.
Why rebrand a popular product?
If you are a WPManageNinja user, you know you are our top priority. And we feel that we have a lot more to offer to you when it comes to WPPayForm.
So we gave the plugin a polish, and armed it with a ton of fresh features. When it was done, we realized that this tool deserves a whole new look and identity. So here we are- Paymattic!
Paymattic features at a glance
WPPayForm already had smart payment features. But what's a rebranding if it doesn't come packed with fresh features. So here's a glimpse at some of them.
Payment summary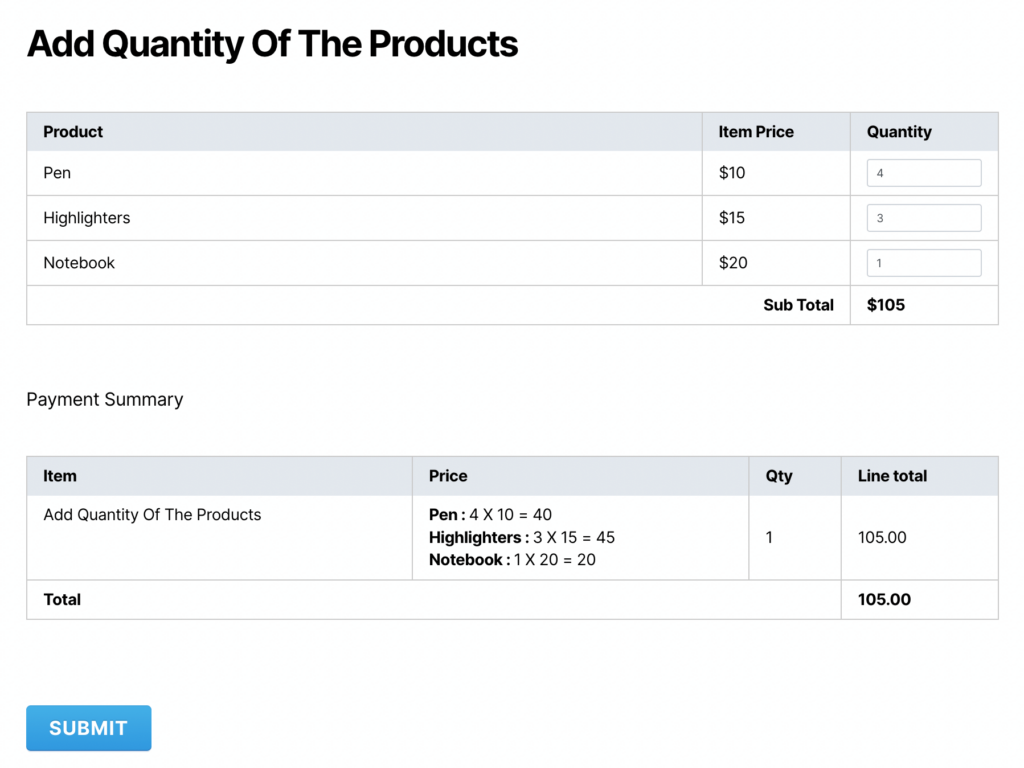 In design, it's only an input field. But in actuality, it's so much more. After configuring your product table, simple drag the payment summary field. Update. And preview to see the magic happen.
Whenever your customers select the item or items they want to purchase, this field automatically calculates the bill in real-time. It will add all the items they select. And in case, they decide they do not want something and remove any of them, the summary will deduct their price.
Pretty elegant, right? The payment summary field single-handedly reduces your bill calculation hassles dramatically.
Payment methods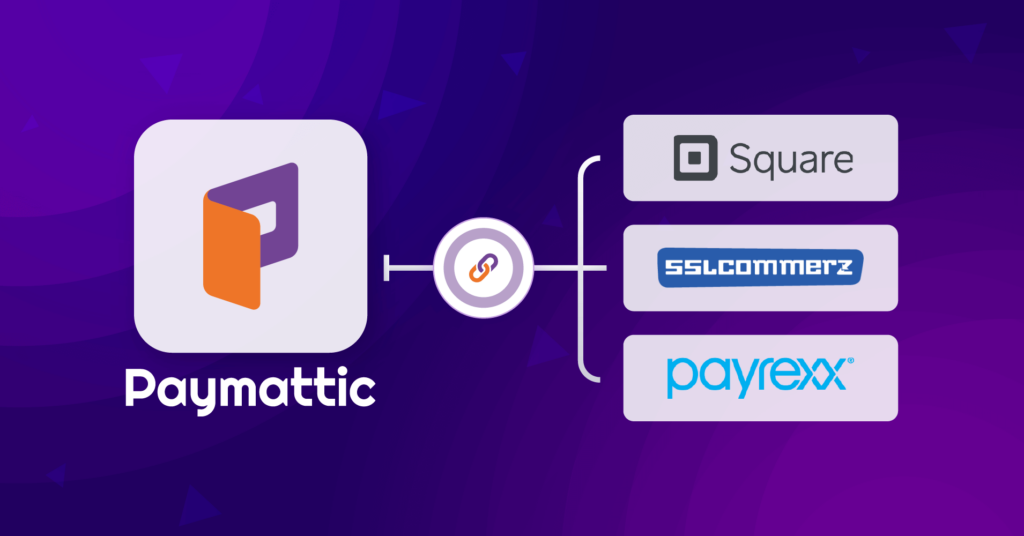 Now let's talk payment processing. How can you ensure expansion, if you do not have the means to collect transactions from various sources? Well, Paymattic has news in this regard.
WPPayForm already had some of the most widely used payment methods in store for you. Stripe, PayPal, Mollie, Razorpay, Paystack – users could collect payments using these payment gateways.
But Paymattic went an extra mile, and included some more payment gateways so you can scale more efficiently. The new payment gateways include:
Payrexx
Square
SSLCOMMERZ
Use these payment methods, and you can even go beyond normal payment processing. Collect payments with Ideal, FPX, BACS dirrect debit (UK), Bancontact, Giropay, Przelewy24 (P24), EPS as well.
Ready to get started?
Experience WordPress payment and donation like never before. Try Paymattic now!
Payment settings
Apart from the new payment methods, and summary, we also made sure to reinforce the payment settings so you can experience smooth transactions. For instance, you can add images to your payment methods. This will allow you to better showcase your products and drive sales.
From now on, you can configure individual Stripe settings and custom PayPal settings for individual forms. Moreover, there is increased card support for Stripe payment method. Which means, now you can use it to collect payments across several other medium such ase Ideal, FPX, BACS dirrect debit(UK), Bancontact, Giropay, Przelewy24 (P24), etc.
WordPress donations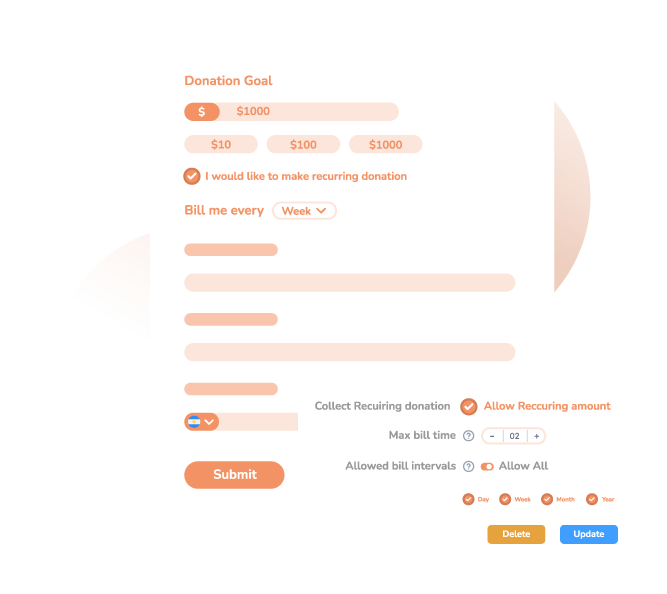 Do people only need to collect money for commercial purposes? The simple answer to this is – no. A major portion of digital transaction belong to non-profits and online fundraisers. Hence, to ease out the fundraising process, we introduced some donation features.
With a single Donation Progress field, you will be able to manage your crowdfunding campaign. Set your desired donation goal, show statistics on how much you have raised using neat numbers, or progress bars.
Additionally, you can drive fund collection further by attaching images to your donation form. Graphics engage greatly with visitors, and helps you to collect more fund.
Advanced reports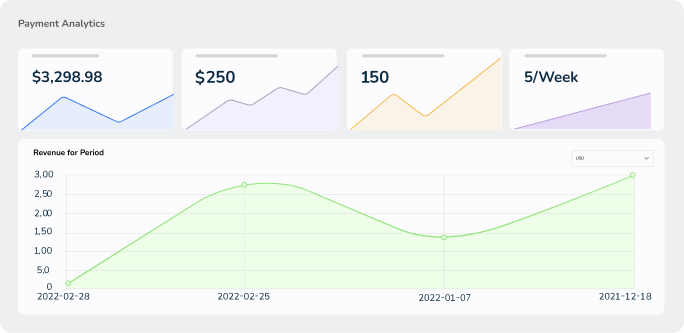 It doesn't matter whether you have a sales campaign to execute or a fundraising campaign to run, you are going to need insights into your operation. Well, good news! Paymattic has an advanced reporting page developed exclusively for that.
Just go to the Reports page from your Paymattic dashboard, and you can view the total revenue, revenue breakdown, new customers, top customers, payment statuses, payment methods, recent activity, form performance, etc.
Just spend 5 minutes a day in the reports page, and get quick insights into your campaign. Just like that!
Integrations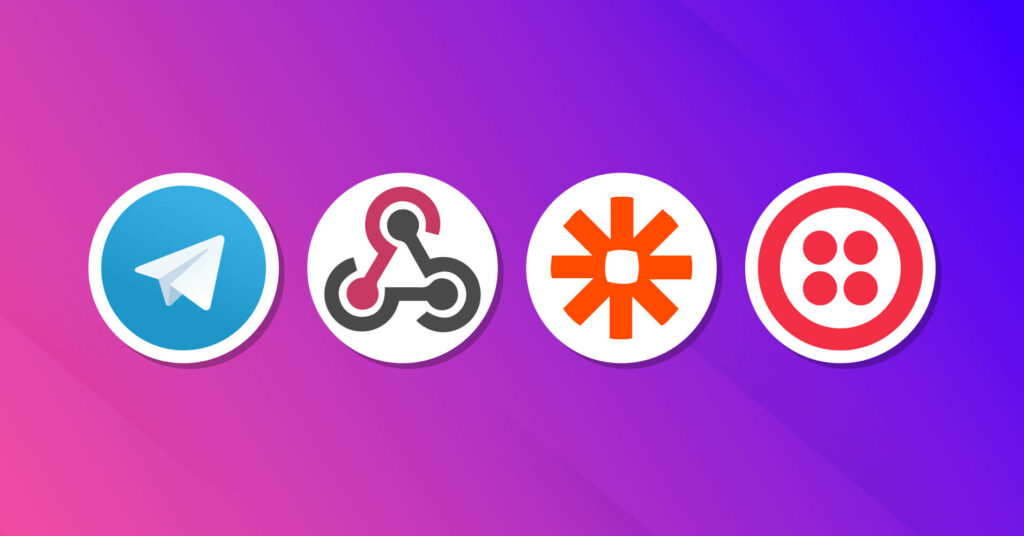 Don't worry. We didn't forget about integrations. We know how important third-party integrations are to help a campaign cross horizons and achieve more. WPPayForm already offered some integrations such as FluentCRM, Fluent Support, MailChimp, Slack, WP User Registration, and ActiveCampaign.
Paymattic adds more to the arsenal and includes the following new integrations:
Webhook
Telegram
Zapier
Twillo (SMS)
With these third-party integrations, you can ensure every user gets SMS notification after every successful donation, or through mobile and desktop messaging. Furthermore, you can connect to 5,000+ apps and tools using Zapier.
Go Paymattic
These are only a select few Paymattic features. There are more gems hidden all across the plugin for you to find. So try Paymattic today if you haven't already, or update the plugin if you have it installed, and experience a whole new WordPress payment and donation adventure!