9 Best WooCommerce Payment Gateways in WordPress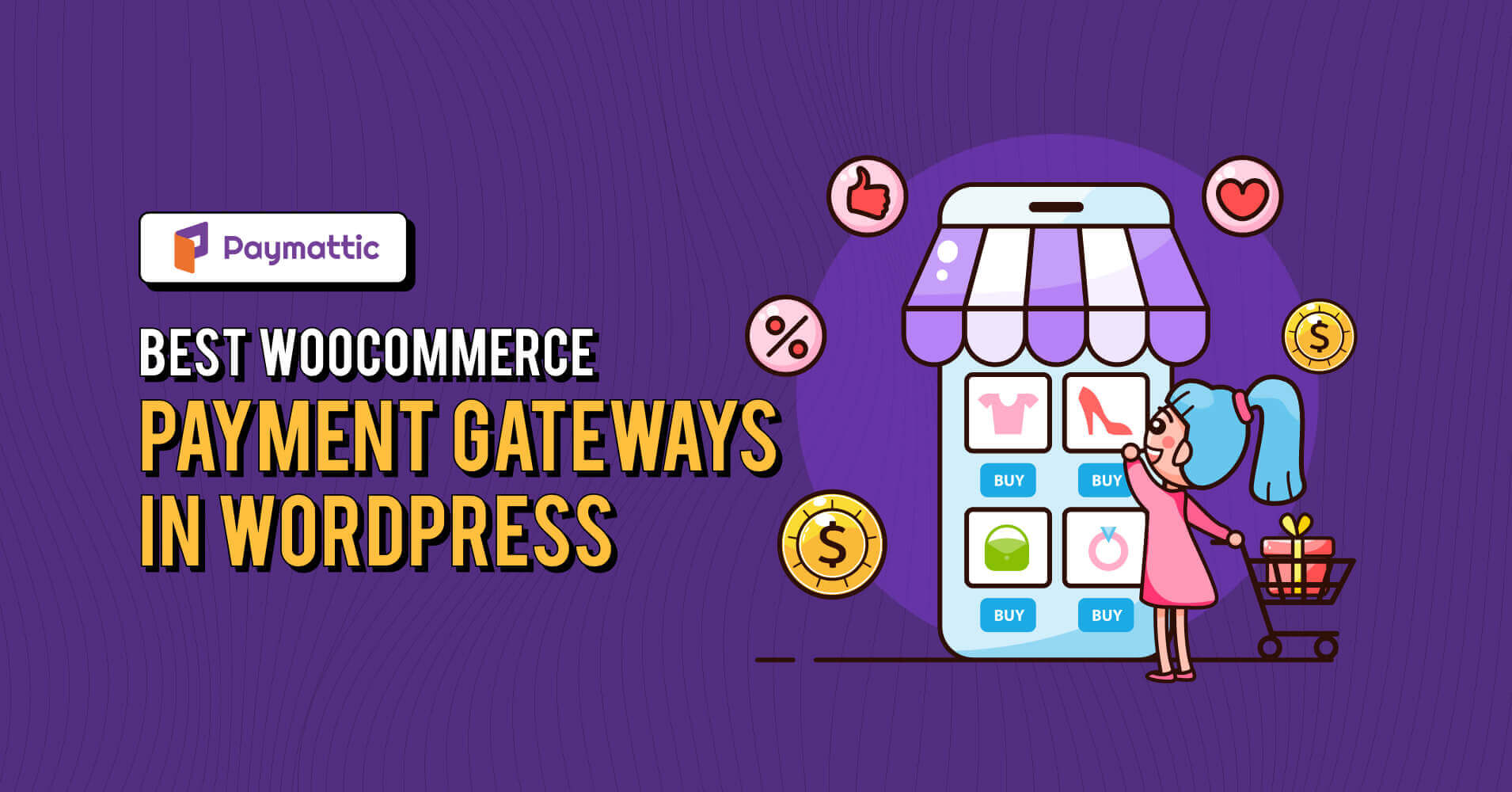 Are you running an online store with WordPress and looking for the best WooCommerce payment gateways to offer a seamless and secure checkout experience to your customer?
To ensure a long-term effect and sustainability for your online store, it is very much important to choose the right WordPress payment method for WooCommerce.
Having the right payment method can broaden your customer base, boost conversion, and finally drive revenue growth. On the other hand, a poorly performing payment gateway can harm your business and its reputation by discouraging your potential customer.
Look no further! In this article, we've rounded up the 9 best WooCommerce payment gateways in WordPress that provide secured payment options and give a smooth experience to your customer while making the transaction.
What is a payment gateway in WordPress?
A payment gateway is an online third-party tool you integrate into your website to process all online payments. It is a tool that collects payment details from customers making their transaction process smooth through different payment methods such as credit cards, debit cards, and digital wallets.
You don't need to handle your customer's credit card numbers, expiration dates, or other personal information to secure a transaction. A WooCommerce payment gateway will do that for you. All you need is just to have a merchant account to link with the payment gateway in WordPress.
All the payments processed by the payment method will be routed to your merchant account automatically.
Pretty cool, right?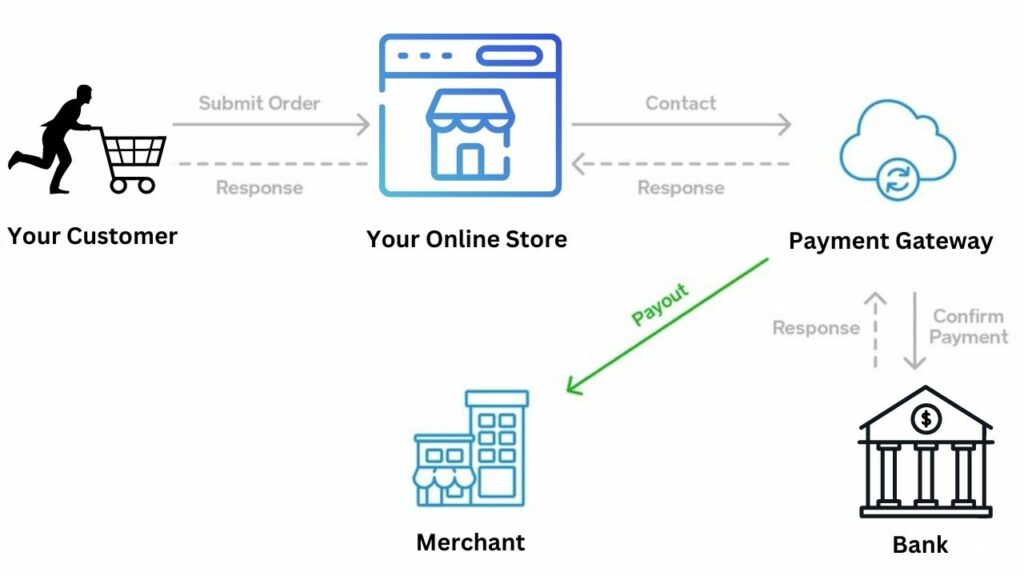 So basically it works like a bridge between you and the customer. When your customer makes a purchase on your online store, it becomes a three-party transaction between your customer, your payment gateway, and you.
There are two types of payment gateways in WooCommerce:
Direct: Customers can make a transaction directly on the website. They don't need to leave the site.
Redirect: Customers have to leave your site and will be redirected to the payment processor's website for the transaction.
Why do you need the right payment gateway for WooCommerce?
Ever thought of when a customer buys something from you online, how will they make the payment for it? Either they'll pay directly through your bank or you'll need a third-party tool that will maintain and process your all online payments. Making payments by the bank is a great hassle nowadays, isn't it?
So better to go for a third-party tool like a payment gateway. Customers can drop off at any stage while making a purchase for a number of reasons. Dropping their mind in the last stage of purchasing just because of the payment method is the worst thing that can ever happen. You don't want to face that, right?
So you need to make your customer transaction experience as smooth as possible. Customer sentiment should be the first priority. That's why you need to have the right WooCommerce payment gateway.
For example, think of yourself as a customer buying something online. After all phases of searching and finding the right product, you find that the payment method isn't so smooth. Error happening or you got a doubt about the security system of the payment method.
As a result, you'll drop buying from this seller and go for others where you can make your transaction effortlessly. If you don't want to face the same thing and provide a seamless experience to your customers, you must offer the best payment option to them.
Factors to consider before choosing the best WordPress payment gateway
Before deciding which payment option you'll try for your online store, there are some factors to look at.
Transaction Fees
Available Regions
Currency
Make sure your selected payment processor not only allows online credit card transactions but also supports global payment methods such as PayPal, Stripe, Square, etc. A WordPress payment gateway plugin can be very handy in this process.
Ready to get started?
Experience WordPress payment and donation like never before. Try Paymattic now!
9 Best WooCommerce payment gateways in WordPress you need to Explore
There are so many payment options available in WordPress. However, there are a few popular payment solutions that have gained worldwide recognition for businesses of all sizes. Every payment method has different policies, transaction fees, and features. Hence, to figure out the best one for your website, it is important to put a little effort into it.
So give a look at the 9 best WooCommerce payment gateways in WordPress.
Stripe
Paypal
Square
Authorize.net
Mollie
Paystack
Payrexx
Razorpay
Billplz
Stripe

Stripe is one of the most popular payment gateways for WooCommerce. Including credit card and debit cards, it also supports payment by Google Pay, AliPay, and Apple Pay. Stripe is a full-stack payment processor known as the most developer-friendly payment method worldwide.
Stripe offers a great checkout experience as customers don't need to leave your website during a transaction. Focusing on the increasing number of mobile users, the Stripe payment processor works smoothly on desktops and mobile. It has no setup fees, monthly fees, or additional fees.
Millions of companies including the big fish like Amazon, Shopify, and Squarespace use Stripe. Stripe is highly compatible with WooCommerce, which allows you to integrate the payment form directly into your website.
Some key features of the Stripe payment gateway
Accept 20+ payment options
No merchant account is needed
Offers direct transactions
2 days money transfer to the bank
Fraud prevention by Stripe Radar
Mobile optimized
Excellent customer support
Simple financial reporting
Transaction fees
2.9% + $.30 for each transaction with cards
1% additional charge for payment with international cards
Available regions:
Stripe is available in 46 countries, mostly focused on Europe and North America.
Currency:
Stripe allows payments in 135+ currencies.
Security:
PCI compliance for customer data security.
PayPal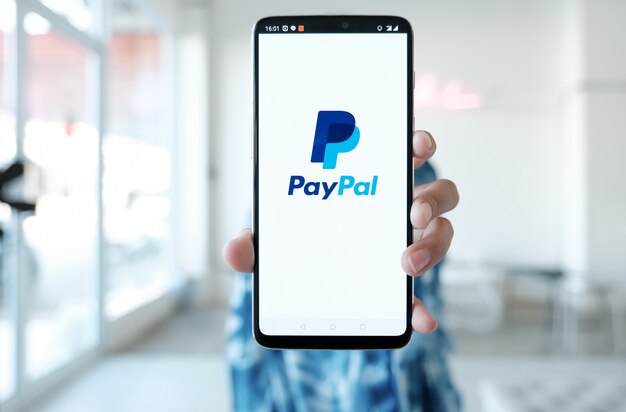 As a redirect payment gateway, PayPal is the most used and popular online payment system worldwide. They are one of the pioneers in the payment industry. The PayPal payment gateway for WooCommerce is the most preferred option among merchants because of its user-friendly interface and seamless integration with most e-Commerce platforms.
With PayPal, making transactions is effortless with just a few clicks. All you need to create a PayPal account from the PayPal website.
PayPal operates in more than 200 countries and today they have crossed 425 million active users. However, there are some restrictions in some countries using PayPal.
So make sure it's available in your country and supported by the customers as well. There is no setup fee or annual maintenance fee for PayPal.
Some key features of the PayPal payment gateway
Integrate with most WordPress payment gateway plugins
24×7 extensive fraud protection tool
Offers faster checkout process
Available in most countries worldwide
Instant fund availability
Merchant accounts are not mandatory
Available PayPal mobile payment app
Customizable API
Transaction fees:
PayPal transaction fees are widely varying on the region and the type of transaction.
2.9% + $.30 fees for each transaction
1.5% additional charge for international transactions
Available regions:
PayPal is available in 200+ countries worldwide.
Currency:
PayPal allows payments in 25 currencies.
Security:
For a smooth and safe transaction, PayPal is also PCI compliant.
Square
The Square payment gateway is another excellent payment method in e-commerce available for businesses located in the US, Canada, Japan, Australia, and the UK. It could be a good selection for small online businesses with physical outlets, delivery, and other selling options.
In physical stores, it has a lot of options for tracking, shipping, in-person pickup, and so on. The WooCommerce Square extension allows you to connect your products between your website and your Square account.
You can also add products to your Square account that will automatically integrate into your WooCommerce store.
Some key features of the Square payment method
Mobile-friendly checkout page
Accept payment both online and offline
Variety of payment methods including cards. Google Pay and Apple Pay
24×7 fraud prevention security
Quick deposits within 1-2 business days
Synchronization of products between the website and Square account
Transaction fees:
Each country's checkout fees are variable for Square.
2.6% + $0.10 fee is charged for in-person processing
2.9% + $0.30 is charged for online processing
Available regions:
Square is currently available in the US, UK, Canada, Australia, and Japan.
Currency:
Square currently supports transactions in the following currencies: USD, CAD, AUD, GBP, EUR, JPY, SGD, and CHF.
Security:
To ensure secure transaction and data security they offer PCI-DSS compliant and end-to-end encryption.
Subscribe to Our Newsletter
Join the crowd for more promotional offers, product updates, fundraising tips and tricks.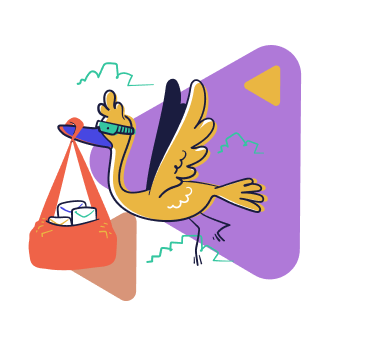 Authorize.net
Authorize.net is a vastly popular WooCommerce payment gateway in WordPress among merchants located in the USA, UK, Canada, Europe, and Australia. Currently, they are trusted by 445,000 merchants.
They provide a seamless checkout experience with direct transactions by all types of credit cards, Apple Pay, Chase Pay, PayPal, and E-Check.
To automatically receive payment through authorize.net, you'll need a merchant account to connect with it. Customers are able to save their cards and bank details with the WooCommerce integration to save time and easy checkout.
Additionally, the Authorize.net payment option for WooCommerce also allows businesses to set up recurring billing for subscription-based services, memberships, and other recurring payments.
Some key features of the Authorize.net payment method
Multiple payment types are available
People can make payments without leaving the website
Recurring payments
Automatic alerts for suspicious transactions
Free access to advanced fraud protection toll by integrating the gateway
Customizable payment page
Transaction fees:
$25 charged as a monthly fee
2.9% + $0.30 is charged per transaction
Available regions:
Authorize.net is currently available in the US, UK, Canada, Australia, and Europe.
Currency:
Accept payment in 13 currencies.
Security
They use SSL and TLS to encrypt data in transit. In addition, they're also PCI DSS certified.
Mollie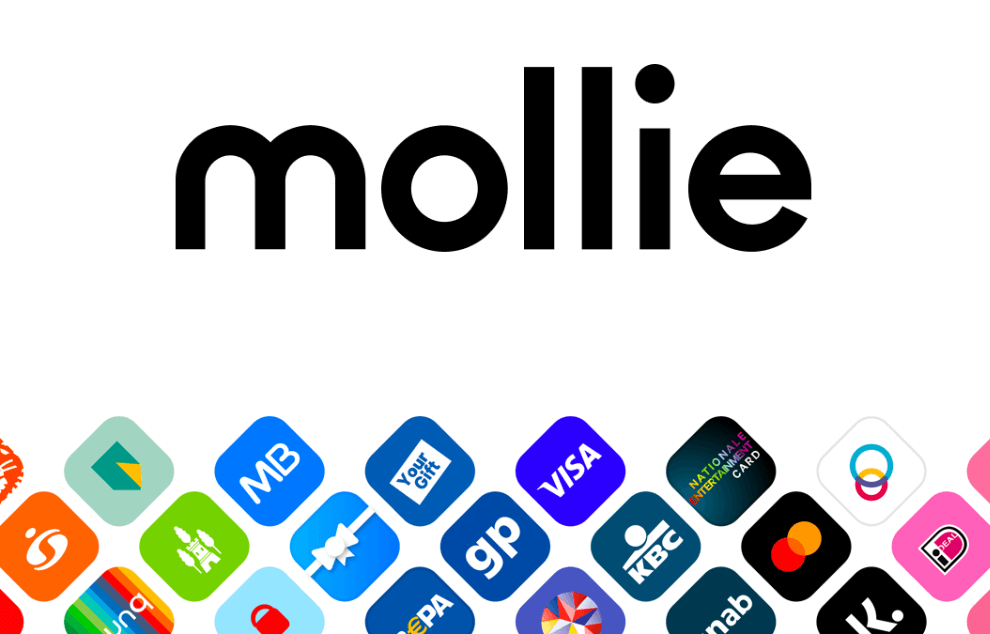 Mollie is one of the fastest-growing payment systems in Europe. It has a wide range of payment options including major credit cards, PayPal, Apple Pay, and Klarna. European local payment options are also available such as iDEAL, SOFORT Banking, EPS, Bancontact, Meal Vouchers, Ecovouchers, Cartes Bancaires, etc.
Mollie is a flexible payment gateway that supports multiple currencies and languages. To make payments by Mollie, your customers won't get redirected to another page. It is an ideal choice for businesses that operate across Europe.
Some key features of the Mollie payment gateway
Offer direct checkout experience
Supports 25+ payment options
Fully customizable payment page
Fraud protection and prevention service
No hidden fee or setup cost
No lock-in contracts, you can start or leave anytime
Multiple language support
Transaction fees:
Mollie charges a transaction fee only for successful checkouts. Its transaction charge depends on the location and the method your customer uses to pay.
Available regions:
Mollie is a European base payment gateway. It is available in 30+ countries.
Currency:
Accept payment in 15+ currencies.
Security
To keep customer data safe and secure Mollie is PCI-DSS and PSD2 certified.
Paystack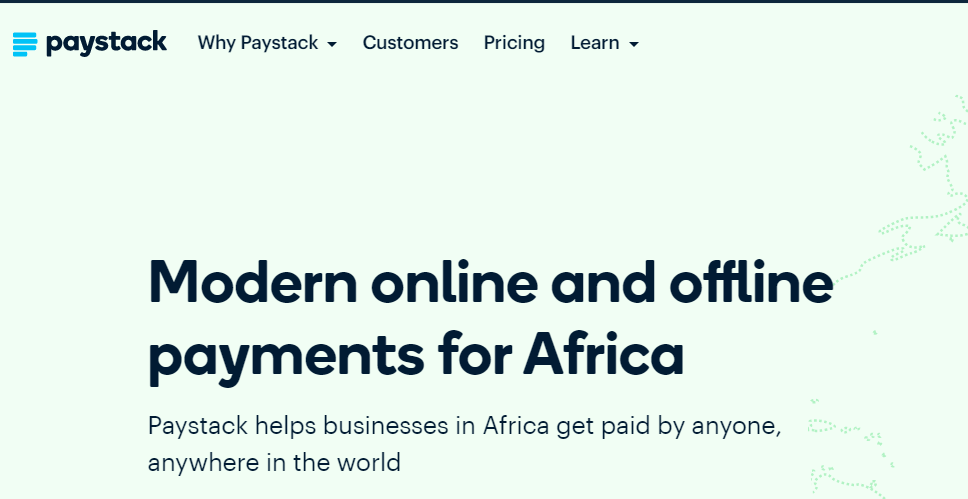 If your business is located in the African region, especially in Nigeria, Ghana, and South Africa then Paystack is the best payment solution for you. Using Paystack, you can accept payment from multiple local and global payment channels.
You can accept online payments from your customer via credit/debit cards, bank transfers, mobile money, master pass, EFT, USSD, and many more. Its easy-to-use APIs make it popular among small businesses and giant e-commerce platforms such as WooCommerce, Magento, and Shopify.
Some key features of the Paystack payment gateway
Offer multiple methods of transaction
Accept direct payment on the website
Easy to integrate with the website or mobile app
Advanced fraud protection tools to prevent fraudulent transactions
No setup fees or hidden charge
24×7 customer support
Automatic invoice generation
Next day bank payout
Transaction fees:
For Nigerian business
1.5% + ₦100 per transaction for local debit and credit card transactions
3.9% + ₦100 fees per international card transaction
For Ghanaian business
1.95% + GHS 0.50 per international and local debit/credit card transactions
For South African business
2.9% + R1.00 per local and international transaction
Available regions:
Paystack payment gateway is available in Nigeria, Ghana, and South Africa.
Currency:
It accepts payment in NGN, USD, GHS, and ZAR.
Security:
Customer payment data is protected by PCI-compliant systems.
Payrexx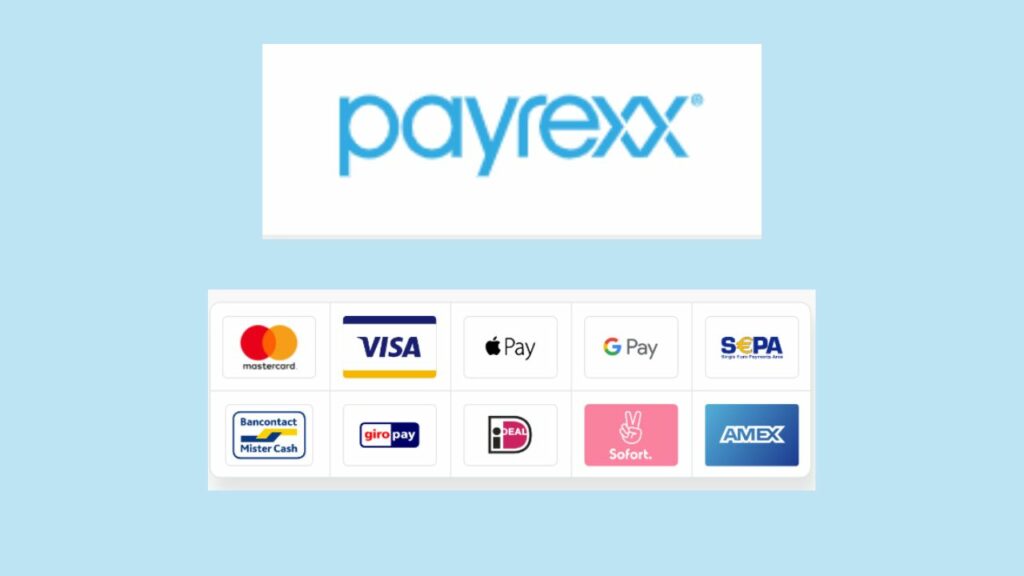 Payrexx is a Switzerland-based payment method that provides businesses with an all-in-one solution for online payment. Payrexx Direct is also available in some European countries including Germany, Netherlands, Italy, Denmark, and more.
It offers multiple currencies and various payment methods such as credit/debit cards, PayPal, Apple Pay, Google Pay, bank transfers, cryptocurrencies, etc.
However, because of its global reach and support for diverse payment methods, Payrexx is becoming a leading payment solution for businesses operating in multiple countries.
Some key features of the Payrexx payment gateway
Easily integrate with most eCommerce platforms
Operate in multiple European countries
Wide range of payment options
Directly creates and sends invoices
Option of pay link for instant checkout
Transaction fees:
Payrexx charged fees differently for each payment method.
Available regions:
Payrexx is mainly a Swiss-based payment solution. Payrexx Direct is available in many European countries as well.
Currency:
They support payments of over 100 currencies.
Security:
For a smooth and secure checkout experience, Payrexx is PCI DSS compliant.
Razorpay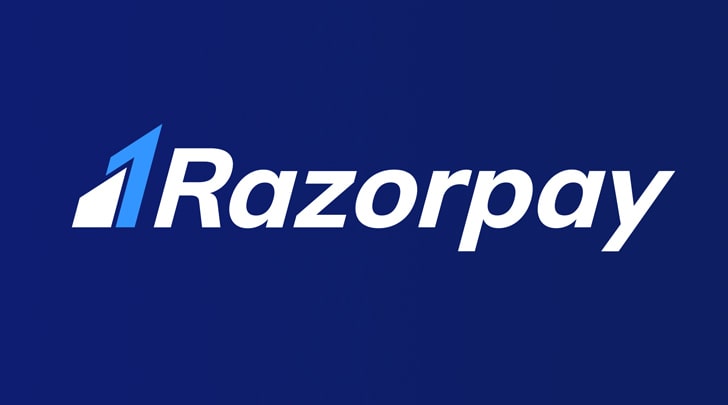 Razorpay is a popular payment gateway for businesses based in India. It offers a wide range of payment systems such as credit/debit cards, 70+ Net banking, UPI, Bharat QR, PhonePe, PayZapp, PayPal, etc.
It provides in-depth reports and insights to understand your customer behavior. It provides a payment link to collect payment instantly. In short, you can take your business global with Razorpay.
Some key features of the Razorpay payment gateway
Offers 100+ payment modes
Instant activation in two minutes
Easy integration with all major platforms
Real-time currency conversion
No setup or annual fee
Mobile app available
Transaction fees:
2% + GST for domestic transactions
3% + GST for international transactions
Available regions:
Only available in India.
Currency:
Support payment for 92 currencies worldwide.
Security:
PCI DSS Level 1 compliant
Billplz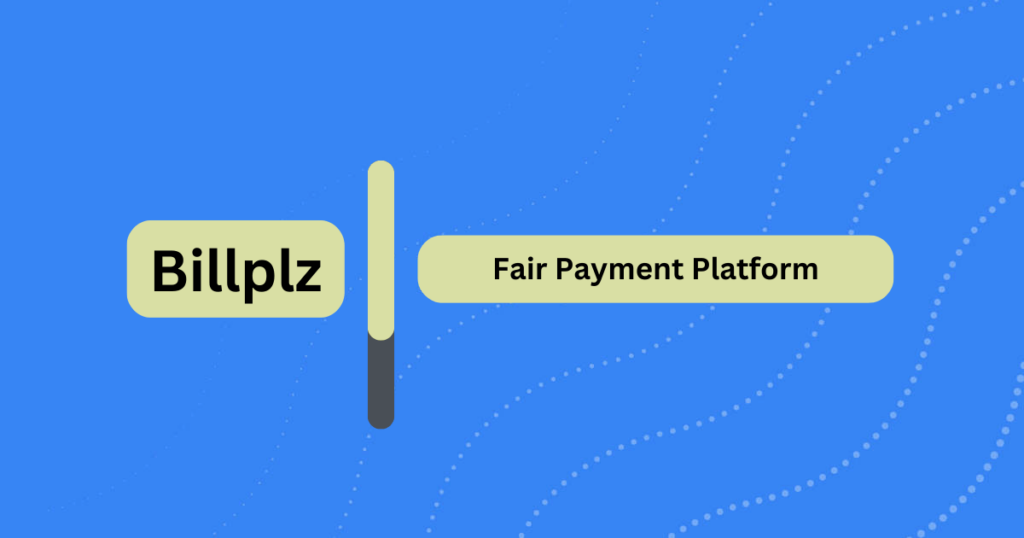 Billplz is a rapidly growing Malaysian online payment system for small and medium businesses. Including the Malaysian local payment systems, it accepts worldwide payment options such as PayPal, Paydee, MasterCard, Visa, American Express, etc.
They provide easy integration with the popular e-commerce platform and custom APIs for website and mobile app integration.
Some key features of the Billplz payment gateway
Payment form feature to take orders, collect donations and payments
Offer "No Code" function to take payments via SMS and email without having a website
Easily disburse funds to clients, agents, and merchants with Billplz payment order API
Mobile app for easy transaction
No setup or annual fee
Transaction fees:
Billplz charges a flat rate of RM 0.50 per transaction, which makes it the cheapest payment gateway in Malaysia.
Available regions:
Only available in Malaysia.
Currency:
Billplz primarily supports MYR. The platform also supports transactions in other currencies like USD, GBP, EUR, IDR, etc.
Security:
Billplz uses a TLS connection and a custom security key to protect customer data.
Manually integrate Try the All-in-one Paymattic payment gateway WordPress plugin
You can lose or gain customers because of the payment option. So you should give a variety of payment methods in order to complete the checkout experience.
All the above-mentioned gateway have integration with WooCommerce. But integrating one by one manually isn't a good choice at all. It could make your website overweight and cost its loading time.
Paymattic WordPress payment and donation plugin offers most of the mentioned payment gateway with a total of 10 payment gateways.
You can collect payment or donation in more than 135 currencies by Stripe, PayPal, Square, Paystack, Mollie, Razorpay, Payrexx, Billplz, Xendit, and SSLCOMMERZ using only the Paymattic payment plugin for WordPress.
It's a plugin that is full of features. You can also create and customize your donation or payment form according to your business module.
So, don't get confused. Try Paymattic, with tons of features, and take your business to the next level.
Wrapping Up
Selecting the right payment method is crucial for any online business, and the list above highlights the best WooCommerce payment gateways in WordPress. To offer a seamless, secure checkout experience and provide multiple payment options worldwide, you should include these options on your website.
So, be smart and wise in selecting the right WooCommerce payment gateway plugin for your business.