What is an SMS Notification: Tips, Examples, Best Practices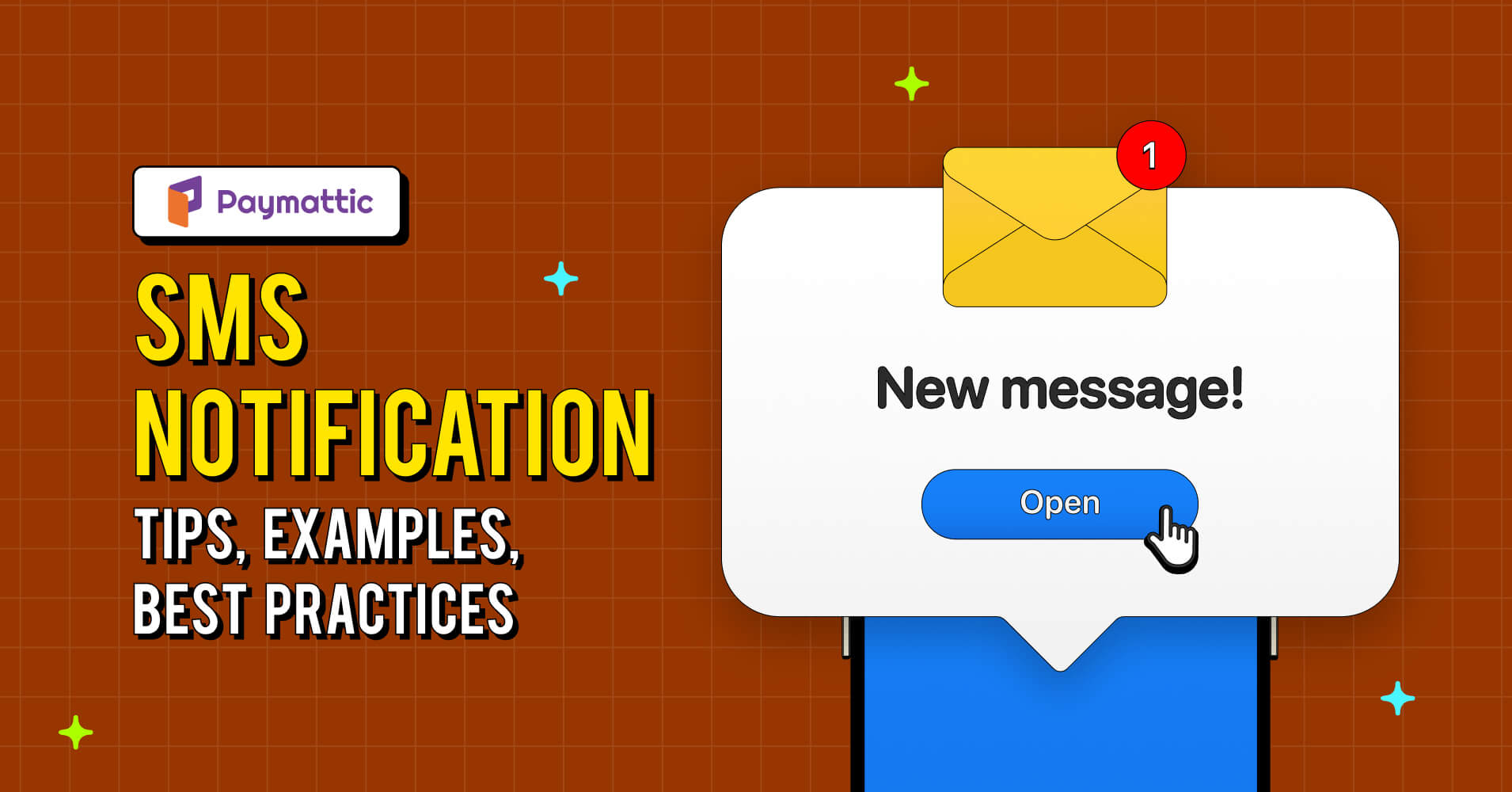 In regular life, 95% of Americans read and respond to a text message within 3 minutes of receiving it. People are used to sending SMS notifications for communication.
But sending text messages for regular communication and SMS alerts for business purposes are not the same.
It's no secret that businesses use multiple digital marketing channels to reach their customer. When it comes to making connections, there is no more reliable channel than SMS notification.
SMS notification marketing has a great impact on business development. But to utilize it properly, you need to have genuine knowledge of how to use it.
Need to know its benefits, its uses, the best practices and finally capitalize on the examples. So let's dig deeper into what is SMS notification and how it can help you in business growth.
What is an SMS notification?
In your life, you must have used text messages. You know what an SMS text message is, don't you? But do you know what an SMS notification means? Let me create a virtual visualization for you.
Suppose you've made a transaction from your bank. Immediately the bank notifies you by giving you a text message.
This message will appear on your mobile and you'll get a notification about it.
This text message alert can pop up in several places on your device, such as in the notification bar, on the lock screen, or in the device messaging application. This is what we call an SMS notification.
In short, an SMS notification is a text message alert used by businesses or governmental organizations to reach people and inform them about any news, updates, or emergencies at an appropriate time.
Now you know, what does SMS notification mean. So let's get a taste of its functionality.
Key benefits of SMS notifications in business growth
Businesses and organizations utilize many ways to reach people and grab their attention, such as email marketing, SMS notifications or push notifications.
Among all these, SMS notification comes with the highest open rates because it's directly delivered to the user's mobile phone.
You can manually send SMS notifications to your users using the in-built text messaging software into your IOS or Android device, or you can use any SMS notification service provider to send SMS in bulk.
Businesses mostly go with SMS notification services to ensure excellent deliverability. Let's focus on some key benefits of SMS notifications in business growth.
Ready to get started?
Experience WordPress payment and donation like never before. Try Paymattic now!
Faster delivery
Text messages are delivered over the cellular network. No need for an internet or Wi-Fi signal, which means no confusion about the deliverability.
Once you've clicked the send button the message will immediately get delivered to your user's mobile.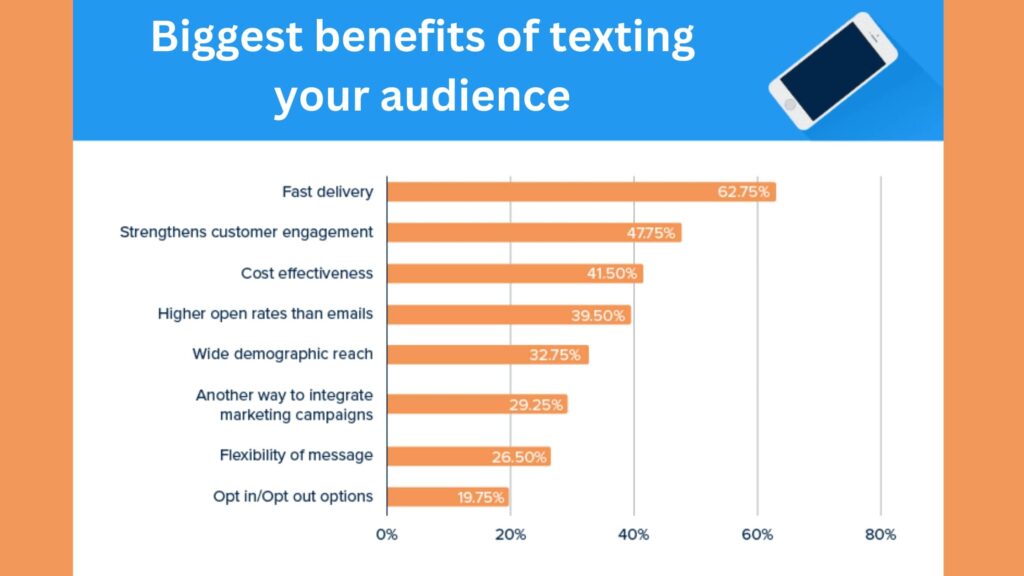 Significant open rates
One of the key factors in marketing is open rates. Over 6 million mobile phone users (Statista) worldwide and their primary method of texting is SMS.
SMS notifications have almost 98% of open rates. That means this is a great way to reach your customers.
Imagine text messaging alerts get a 209% higher response rate than a phone, push notification, or email notification. That's phenomenal, right?
The more response you get from potential customers, the more likely they are to buy from you. The CTR for e-commerce businesses through SMS marketing is as high as 36%.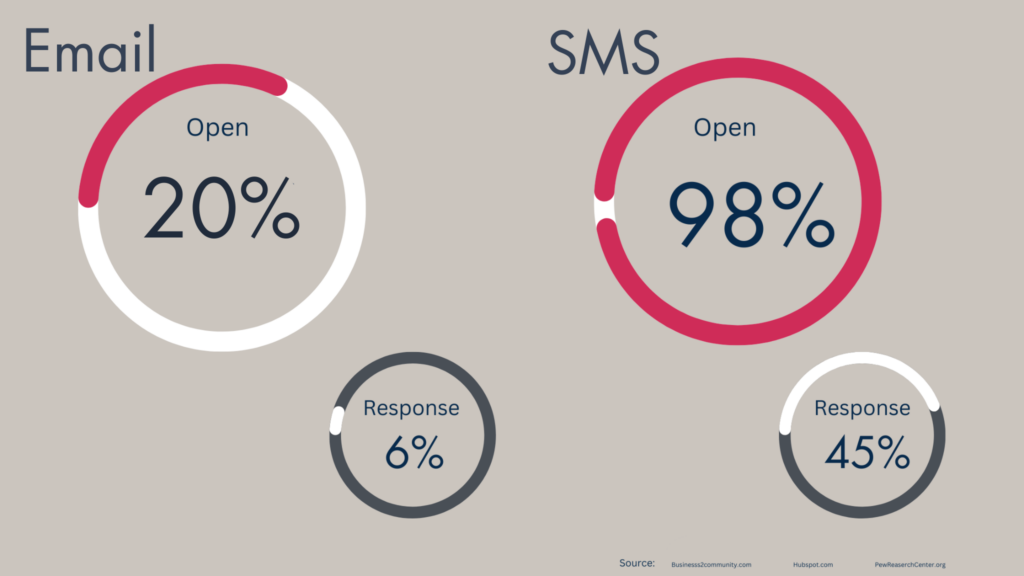 No internet is required
As we know that SMS notifications are delivered over the cellular network, so people from any part of the world, whether they're connected to the internet or not, opt-in to receive your text message.
Therefore, the chances of reaching mass people are increased a lot. Because not everyone is privileged to always be connected to the internet or Wi-fi.
"In today's modern world, people are either asleep or connected."

Janice H. Reinold
Unlike email notifications that tend to be delayed and often get bounced due to poor internet signal, text message notifications are directly delivered to the user's mobile phone.
It'll push them to read the message and take action.
Cost-effective
You know that traditional marketing is very much costly, and you can't even personalize it according to the users. If you go with social media marketing, then most probably you'll need an ad budget and sponsoring posts to reach your potential customer.
But when you want to provide information or updates into the hands of your customer in a less expensive way, that's where SMS marketing comes in.
Using SMS marketing in business growth, you can increase your ROI while keeping the marketing cost lower.
SMS notification marketing is a budget-friendly tool that can fit into your overall marketing strategy and can be an effective part of growing your business.
Device friendly
When it comes to device-friendliness, no marketing method is near to SMS notifications. A text message is compatible with all devices. Doesn't matter whether your receiver is using a smartphone or a basic feature phone.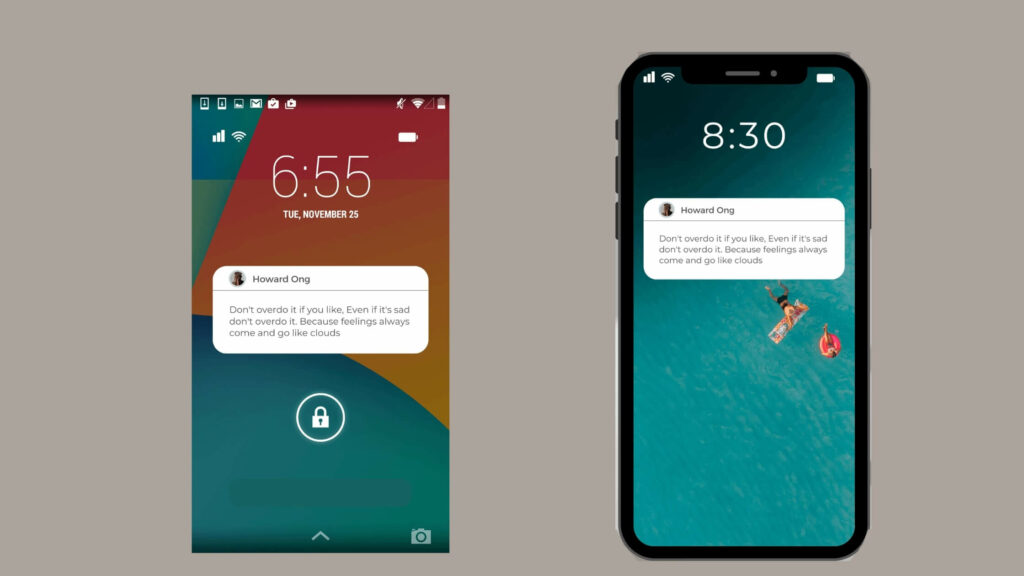 Doesn't matter whether your customer uses IOS, Android, Blackberry, or any type of analog mobile phone, they'll receive the exact text message alert on their phones all the same.
With the increasing number of mobile users, according to a survey 68% of people spend 3-6 hours on their mobile phones.
people will have mobile phones by 2026.
So the demand for SMS marketing to grow businesses will increase in the near future.
Subscribe to Our Newsletter
Join the crowd for more promotional offers, product updates, fundraising tips and tricks.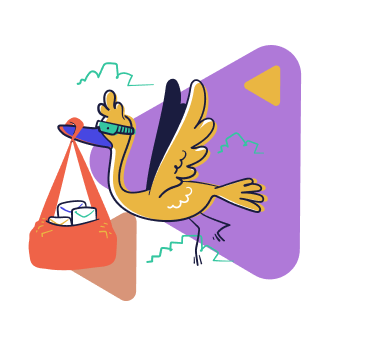 Impact on users
SMS notifications create a significant impact on the users, providing a convenient time for opening. If we talk about push notifications, they'll arise with a tinky sound and a slide into view.
If the user ignores the notification or deletes it by mistake, just swiping right, it'll disappear permanently and can't be retrieved.
But in case of an SMS notification, including the slide into view the text message will be on their built-in messaging app also. So if they ignore the notification in their busy schedule and swipe, the message will remain in the inbox.
Hence they can read it whenever they want to. It also allows them the time to think before deciding anything. That's why text message notifications are so impactful and hard to ignore.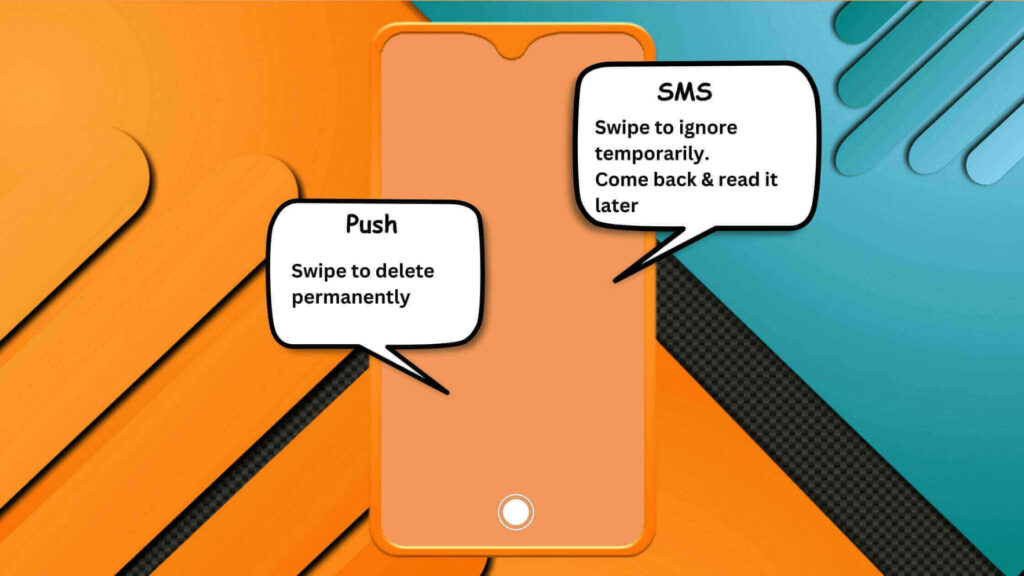 Why do you need SMS notifications?
Well, we already discuss the key factors and the importance of SMS notifications in business growth. So you're able to understand why you need to do SMS marketing.
Sending personalized text messages to your customers creates an emotional attachment to your brand. This'll make them feel valued and appreciate their buying journey. As a result, that'll push them to buy from you whenever they buy something in your niche.
Besides this, 75% of buyers prefer getting promotional SMS. But do you know how many businesses use SMS marketing as a medium? It's only 35%.
That's a ridiculous number, isn't it?
66% of shoppers prefer receiving service-related SMS alerts, but only 23% of businesses are doing this. Still, 61% of marketers are not capitalizing on SMS notifications in business development.
So you can clearly see there is a big gap in the market. Then why not seize the opportunity and take your business to the next level?
Realizing the facts, in 2020 61% of businesses and marketers increase their budget in SMS notification marketing. Moreover, 41% have seen a rise in their consumer opt-in rates during the past years.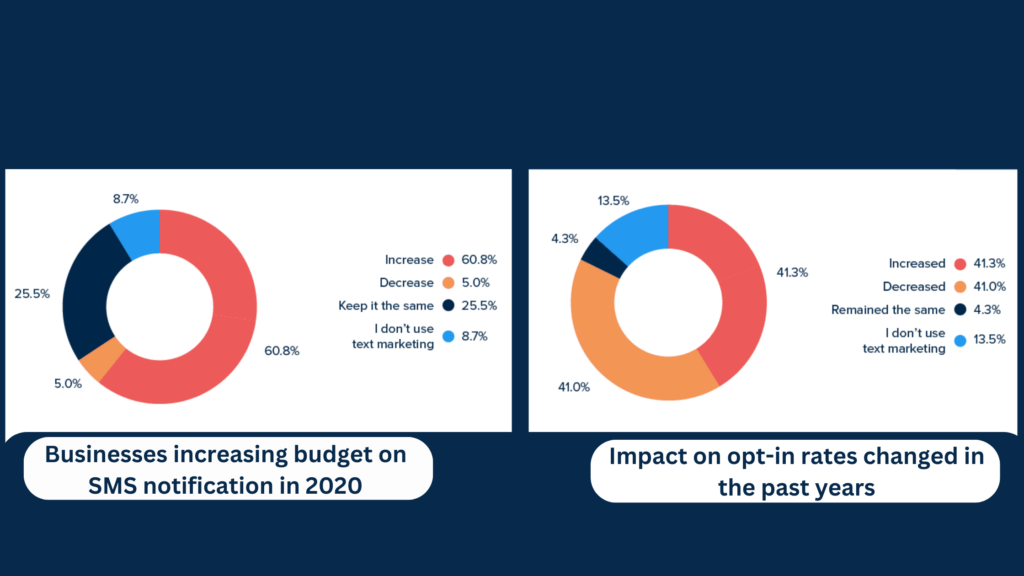 How to send SMS text notifications?
Now you know what SMS notification is and its significance in business development. It's time to move on to how to send SMS text notifications properly.
Use an SMS notification marketing tool to send text messages automatically and quickly rather than sending them manually.
Collecting phone numbers
First, you need to create a list by collecting the phone number of your customers. For this, you may have to add a user registration form to your website and make it a required field in addition to the email.
Give them a proper value, so that they provide their personal information and consent to send SMS notifications.
Creating an SMS campaign
When you've got the contact list in your hand, move on to the body of the campaign. Log in to your account and create the campaign, as it gives your customers a personalized feel.
Preview and send
After creating the campaign, it's time to preview it to ensure everything looks perfect. Put yourself in the shoes of your customer and check if you would impress with the campaign or not.
When you're ready to send it, schedule it for the right time.
Sending SMS notifications using Paymattic
To create an SMS campaign it's better to integrate an SMS notification service into your WordPress website. You can integrate Twilio into the Paymattic payment and donation plugin to send SMS text alerts for confirmation, registration, or other events.
It'll allow you to send your customer a text notification whenever they submit a form on your website. You can also personalize and segment to choose who to send a text to and who not.
Moreover, there are tons of features on this plugin that can be effective for your business in many ways.
Best practices for SMS notification
SMS notifications are covered by the same regulation as regular texting communication. Here we've listed some factors that should keep your mind while you're starting an SMS marketing campaign.
Customers must give their consent to texting them. You shouldn't send an SMS notification without their permission.
Don't send them any irrelevant text message alerts. If they agree to get a text about services, you're not allowed to send them any promotional SMS.
Only certain hours are allowed for texting, in most of the regions it's 8 am to 8 pm.
There is no rule about how often you can contact someone. But you should remember that sending constant messages can irritate people. It can lead to triggering the spam filter.
Segment your contact list before sending it, and ensure that you're sending the right text message to the right person without spamming everyone.
SMS notification examples
SMS notification marketing body content varies on the category your business is conducting. The different category has different campaigns.
Here are some examples of SMS notification campaigns:
Restaurant
Restaurants often use SMS notifications to confirm table bookings, parcels, discounts, and updates.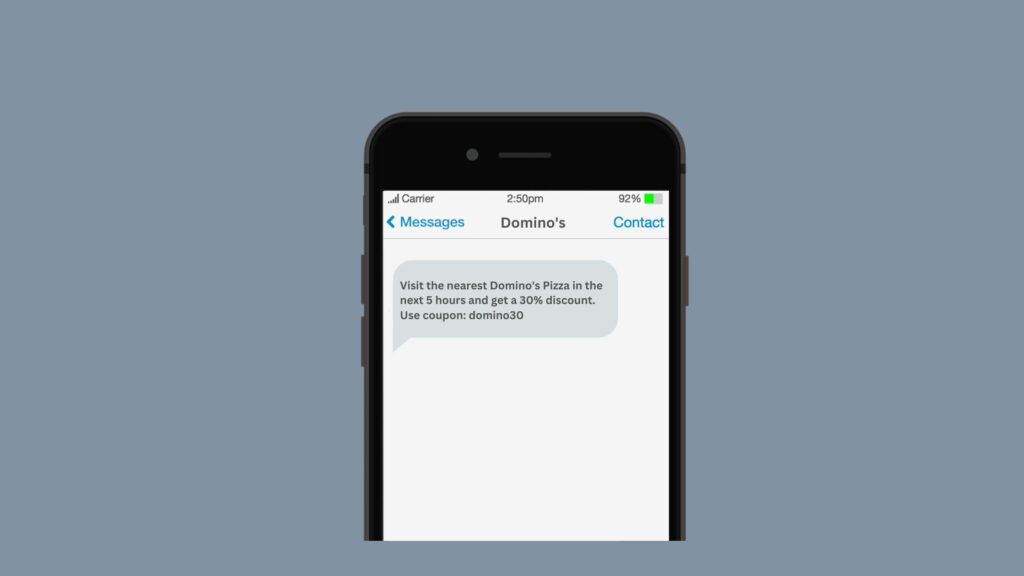 Delivery updates
This type of SMS marketing is mostly used by e-commerce shops and delivery services. It contains the possible date and time of delivery and a tracking ID to track the delivery progress.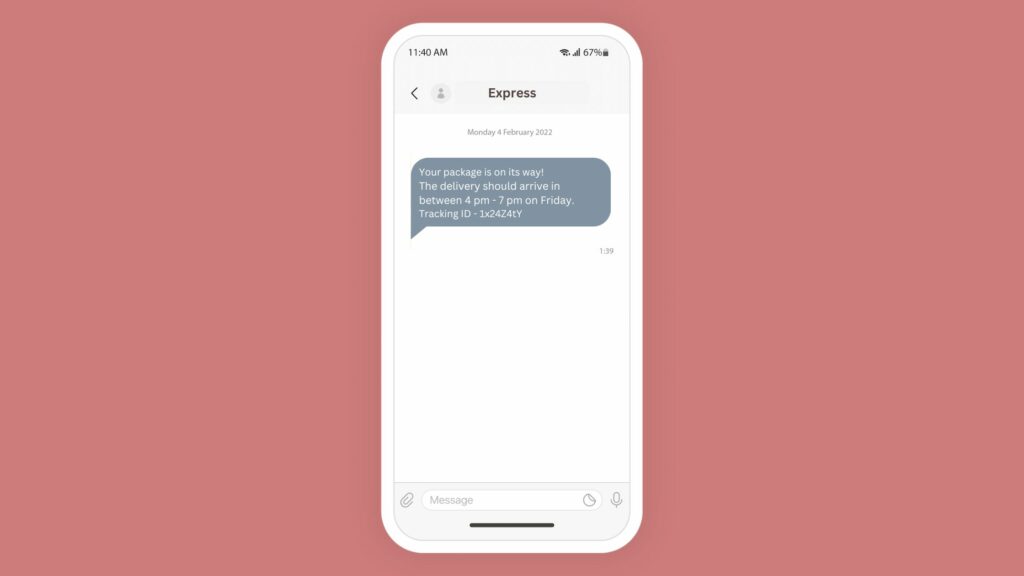 Event Registration
This type of text message is used by organizations or event management to confirm tickets, book seats, or any kind of registration-related program.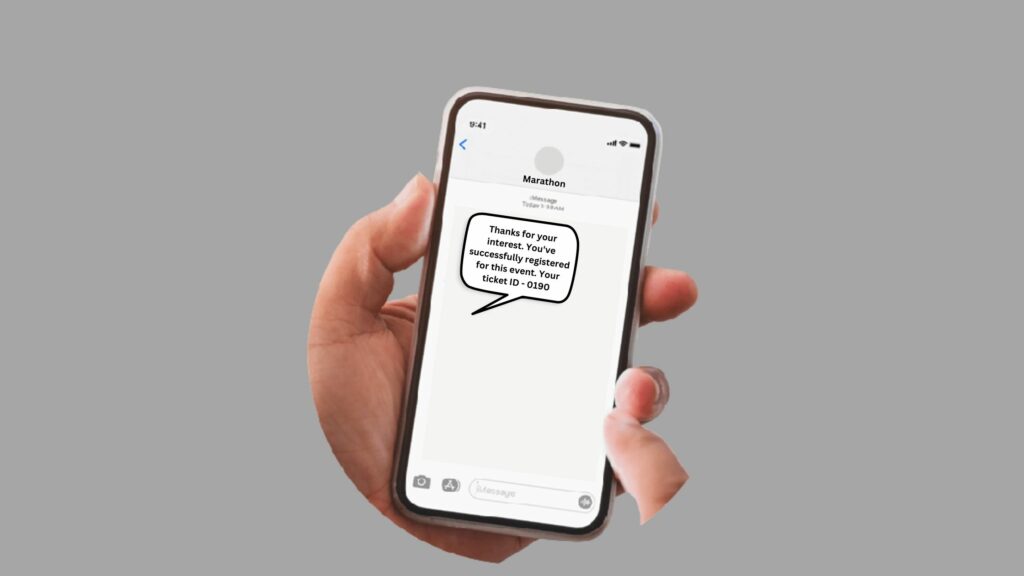 Booking Confirmation
Usually, corporate offices or businesses utilize this kind of SMS notification marketing to confirm interview timing, meeting schedule, etc.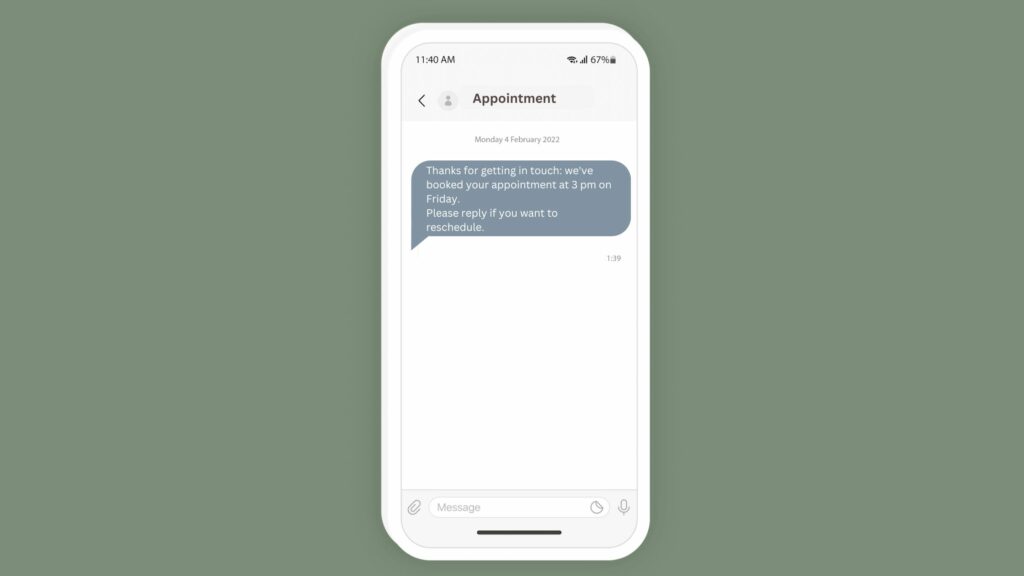 Wrapping up
As we can see, SMS notification is a powerful tool for businesses seeking effective communication and development. With its fast delivery, high open rates, and device compatibility, SMS notifications offer a cost-effective and personalized way to reach potential customers.
Capture its untapped potential, stand out from the competition, and create meaningful connections. By introducing SMS marketing into the marketing strategies, you can enhance your customer engagements, drive sales, and ultimately overall business growth.