Paymattic Blog
Informative articles on WordPress payment, donation, online learning, subscription, and much more!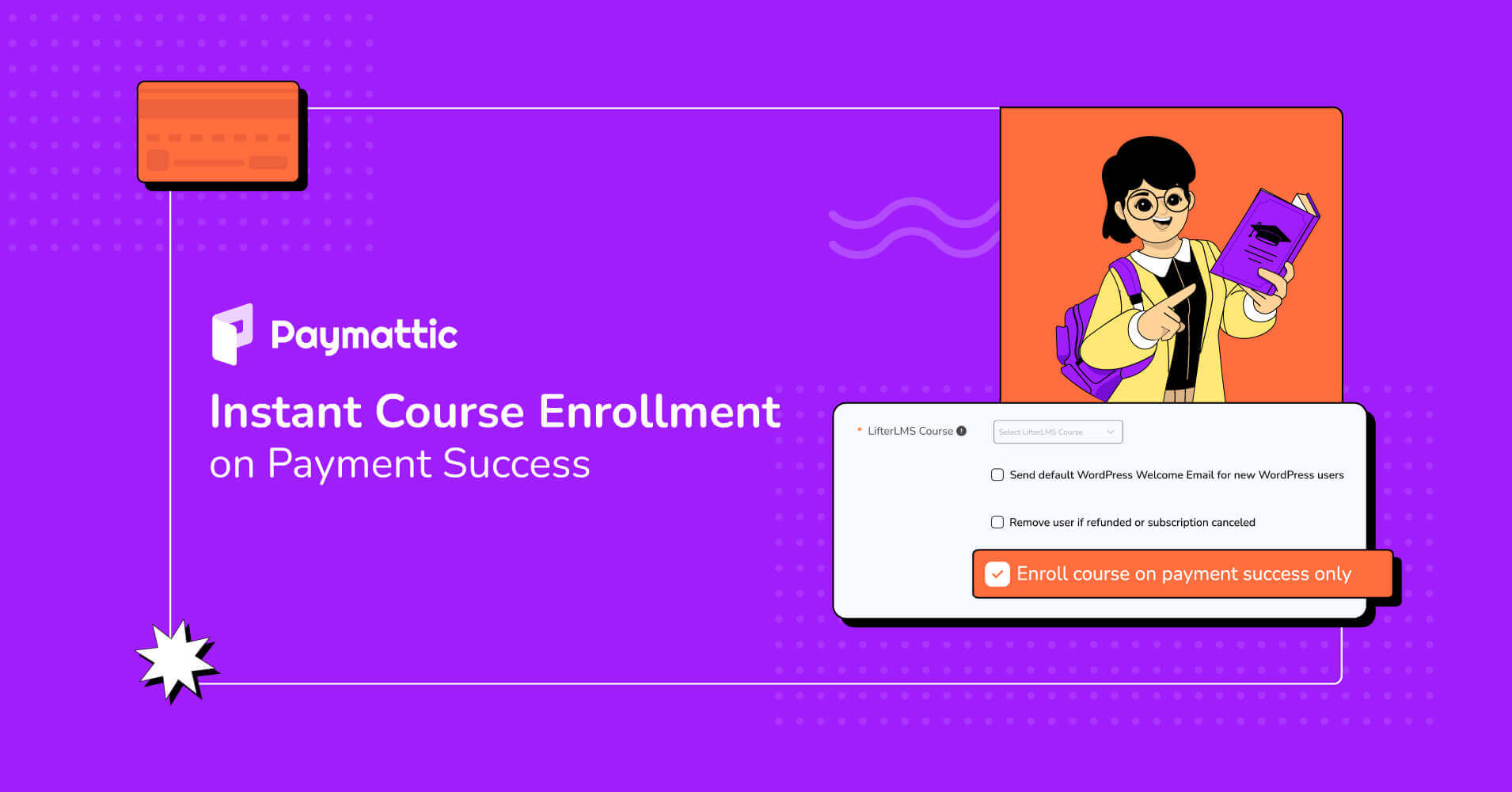 Enroll a course on payment success is very easy with Paymattic. This blog will guide you on how you can enroll course on payment success.
Ready to get started?
Experience WordPress payment and donation like never before. Try Paymattic now!