Paymattic 4.3.0 – Paid Tickets, Conditional Emails, Brand-new Editor, and More!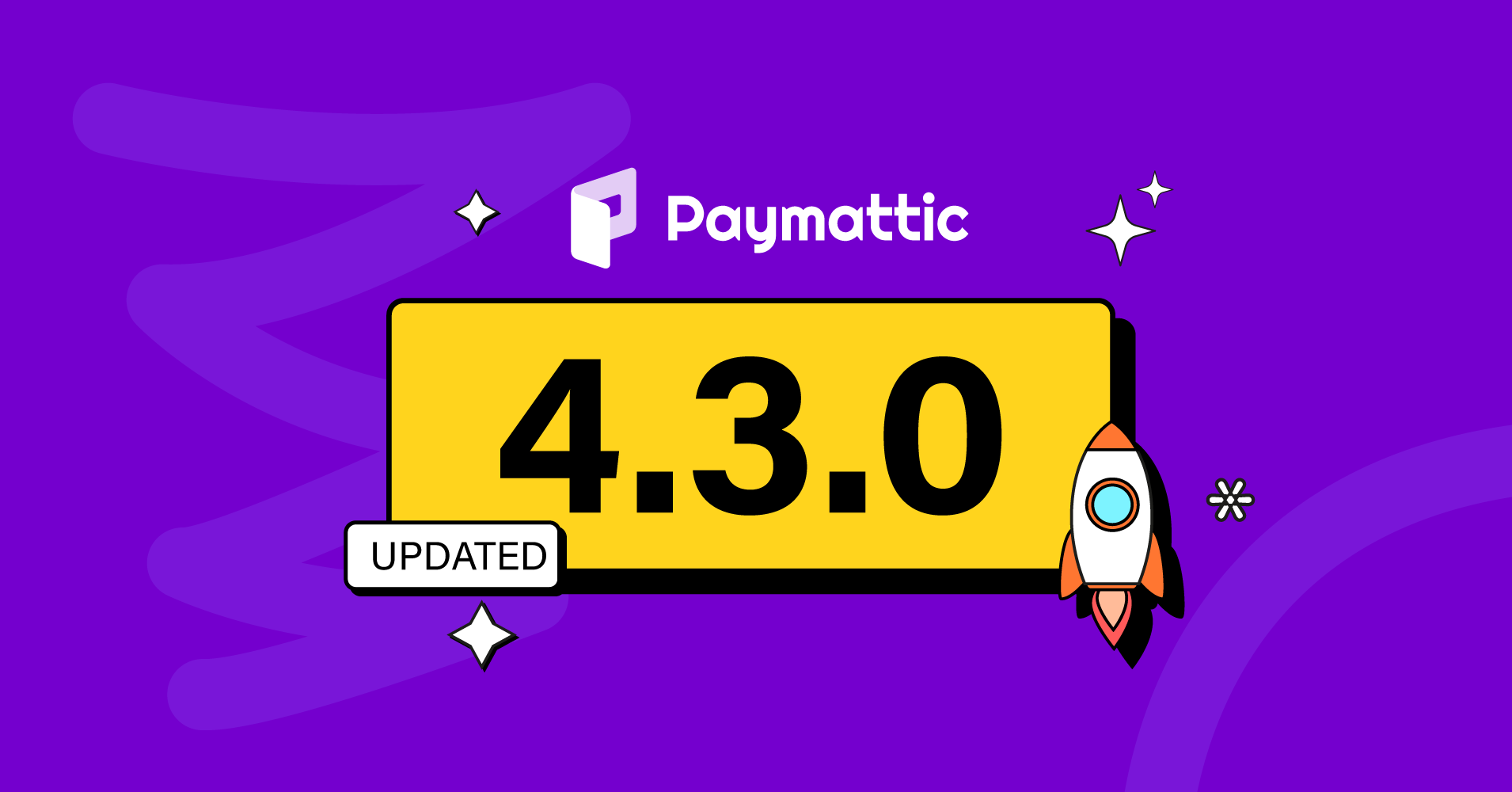 Paymattic was relaunched sometime around mid-2022, and since then, it's been coming up with regular plugin updates with fresh new features and tweaks. Here we are again, with yet another update. So without further ado, let's dive into Paymattic 4.3.0 and all the amazing features you can use.
Fixes coupon issue
Fixes other Multiple issues
Advanced form editor
It's time to rethink form building and create payment forms with more ease and in style. Say hello to the new Advanced Editor – a gutenberg style form editor with the cleanest UI. The editor is neat with only the elements you may require.
But where are the form input fields? Give the order, and they shall appear. Simply type in a '/' and all the available input fields will appear in a nice popup menu. Select or drag the one you need. And customize!
Added an input field by mistake? Don't worry! Simply hit the undo button. You can also redo if you change your mind. Besides, if you would like to switch back to the comfort of the previous editor, you can do that too!
Simple form templates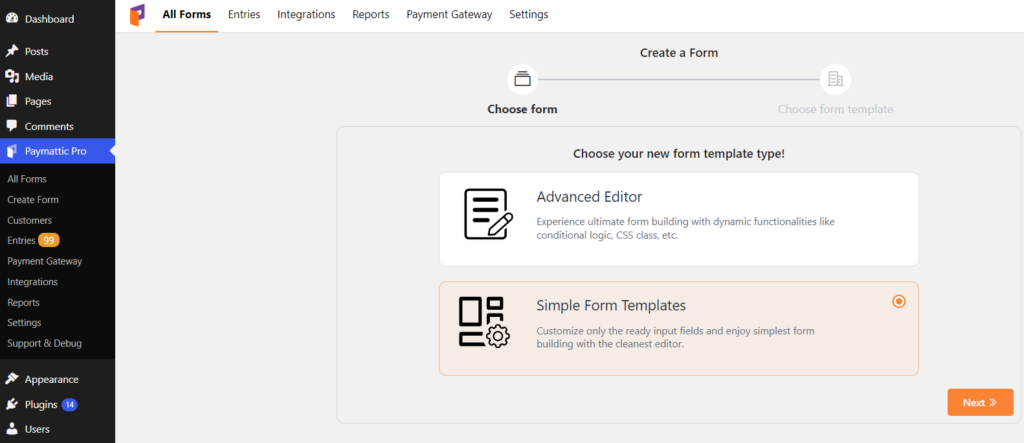 Doubling up on simple form creation, we thought "hmmm, why not have ready to launch templates?" The difference between these simple form templates, and the usual prebuilt form templates are that these are prepared and require the littlest tweaks.
Not all people require high customizations. Keeping this in mind, we have come up with some of the most easiest form templates. Everything you may need in a form is already provided. All you have to do is customize the labels, and determine billing intervals. Presently, there are two simple form templates available.
UI refactors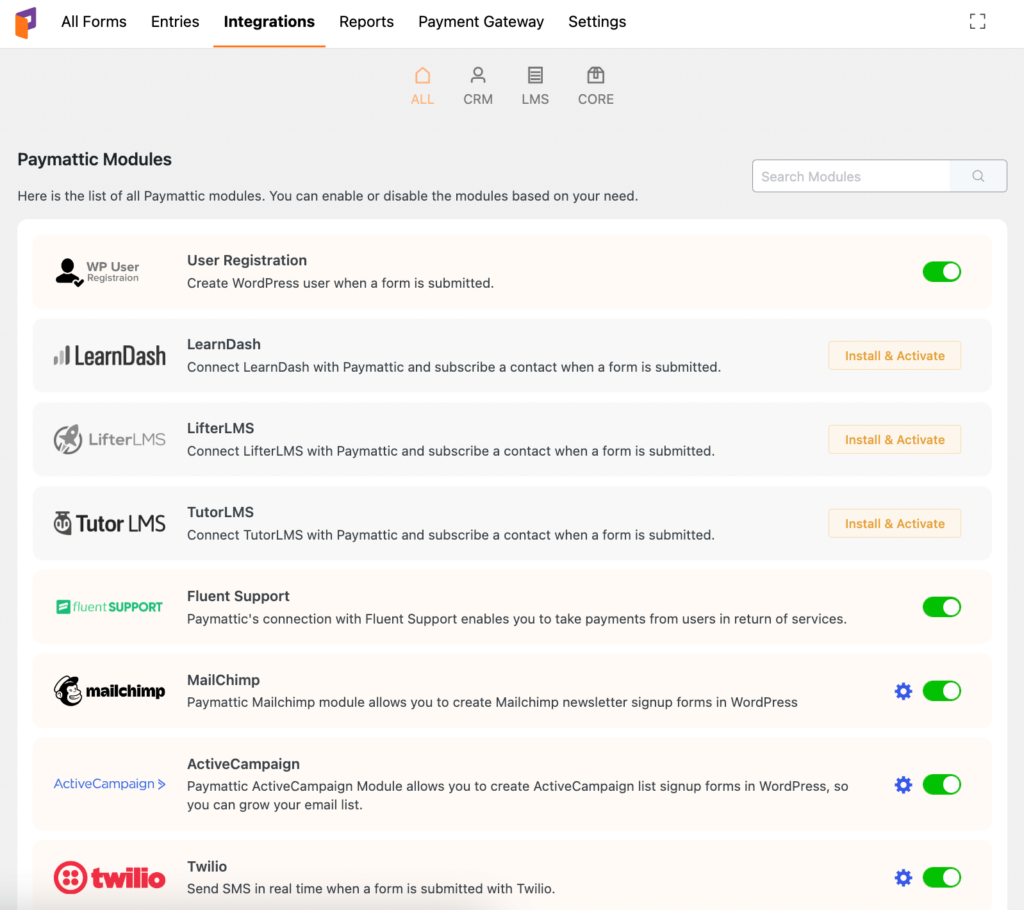 While modifying the form editor, we decided to give the overall plugin a touch up. You will discover more changes in the Paymattic UI as you go forward with your payment collection.
For instance, the Integration module got a shiny new look. Instead of the rigid grid view, now you can see all available integrations on a cleanly stacked row view.
Conditional email notification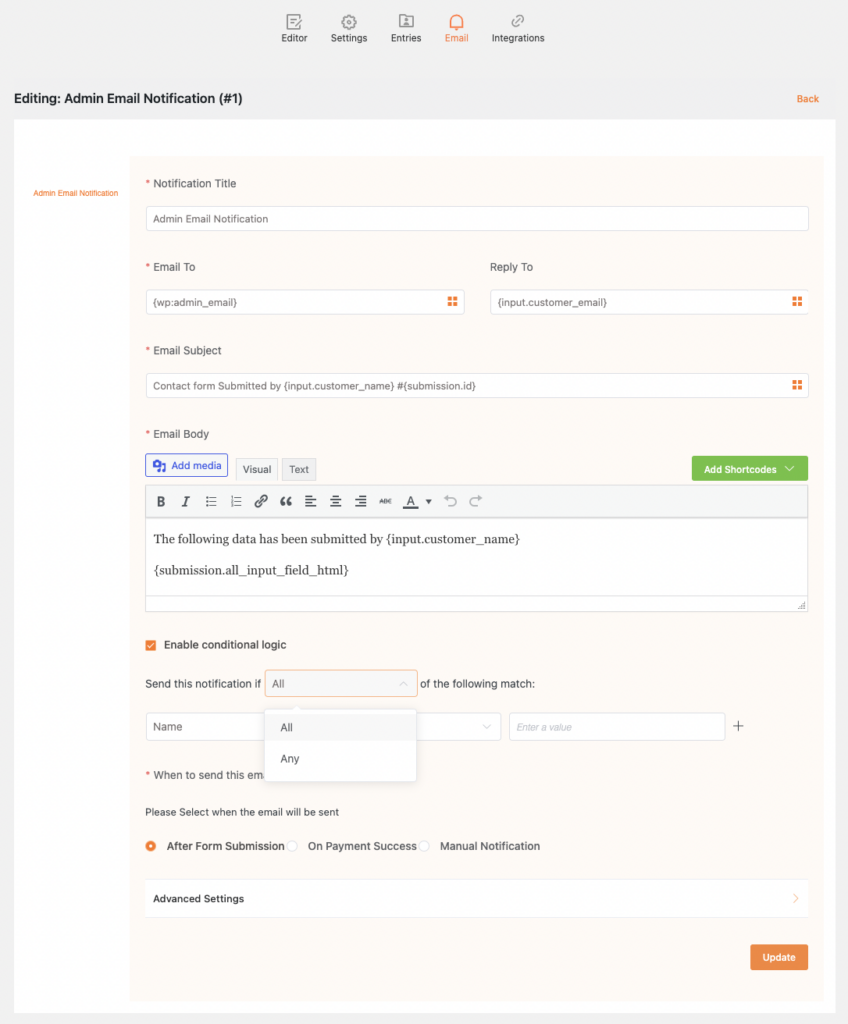 You could already use conditional logic in various ways. For making your payment forms more dynamic, or to help integration feeds be smarter. With Paymattic 4.3.0 you can take this dynamic feature even further and deploy it on conditional logic.
When you configure the email notification, remember to turn on the conditional logic and set appropriate conditions.
Coupon limit by user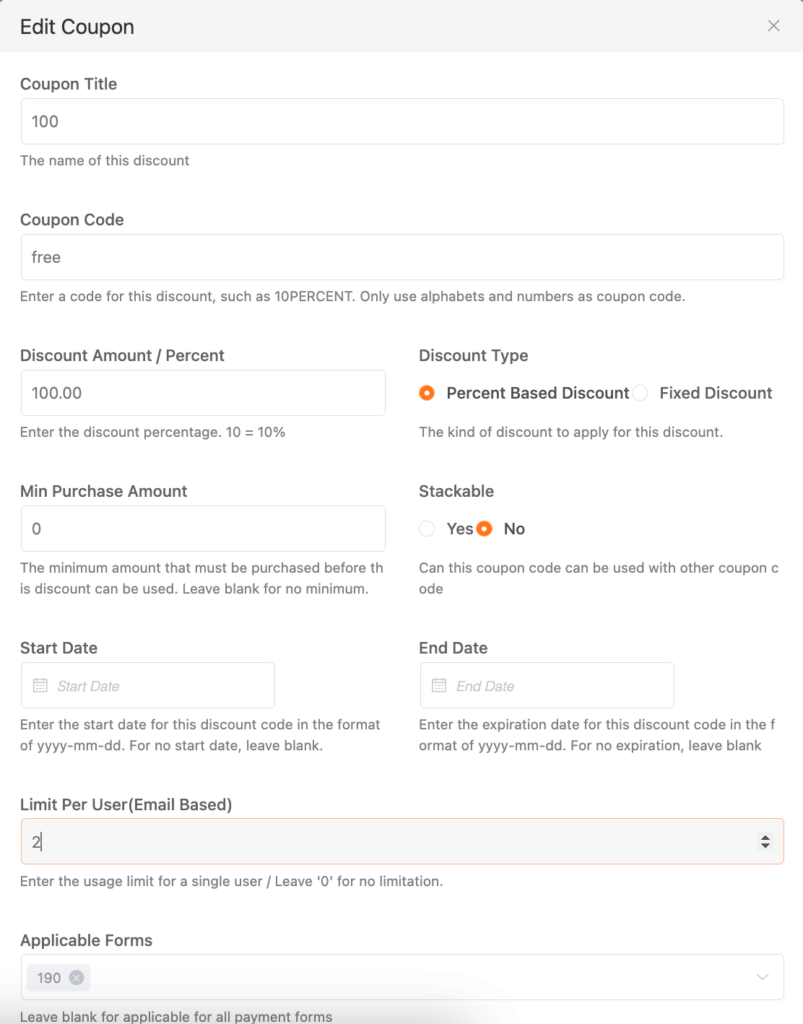 Paymattic already hosted a powerful coupon feature. Now you can take it one step further and put a limitation over coupon usage.
Let's say you want a coupon to be used only twice. Put a cap on it and limit the coupon based on email. Now an email can only use that particular coupon twice.
Fluent Support integration
Last but not the least, paid tickets. This is one of the most sought after features that our customers have been yearning for. And as usual the Paymattic team delivered!
You can now offer premium customer support through the paid ticket feature of Fluent Support. Simply integrate it with Paymattic and enable paid tickets through a single click of the checkbox. It's that easy!
What's next?
Excellent question. Help us go forward, and feel free to put forward your feature requests. Let's take Paymattic to new heights together. How was Paymattic 4.3.0? Comment down below!