Paymattic has brought some of the simplest form templates. Not everyone needs extensive customization. Everything you would require when creating a form is already there.
Let's dive into this simple article to learn how Simple Form Templates work!
First, go to the Create Form option → choose Simple Form Templates → click on the Next button.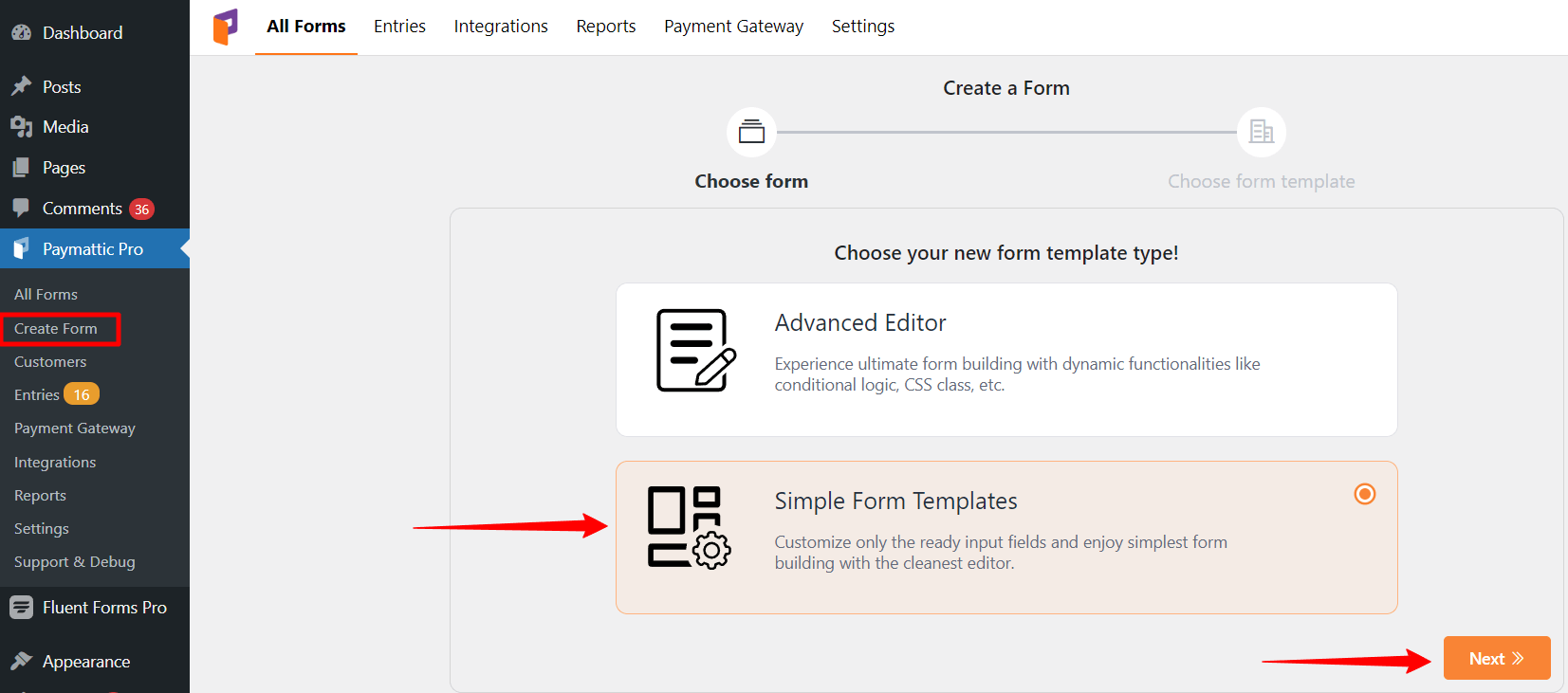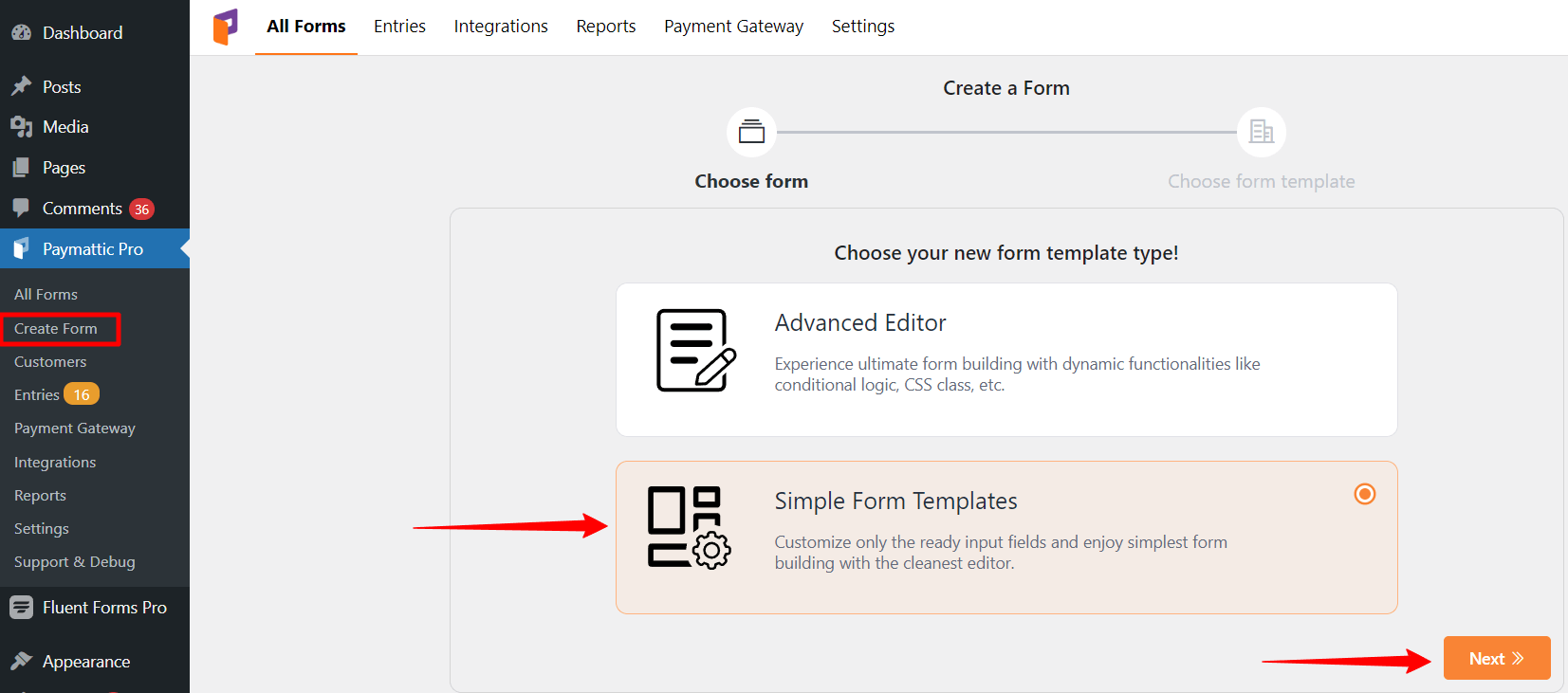 Then you'll be taken to a page with Donation Templates (Horizontal) and Donation Templates (Vertical). Choose a template that meets your requirements, and then proceed to the following step.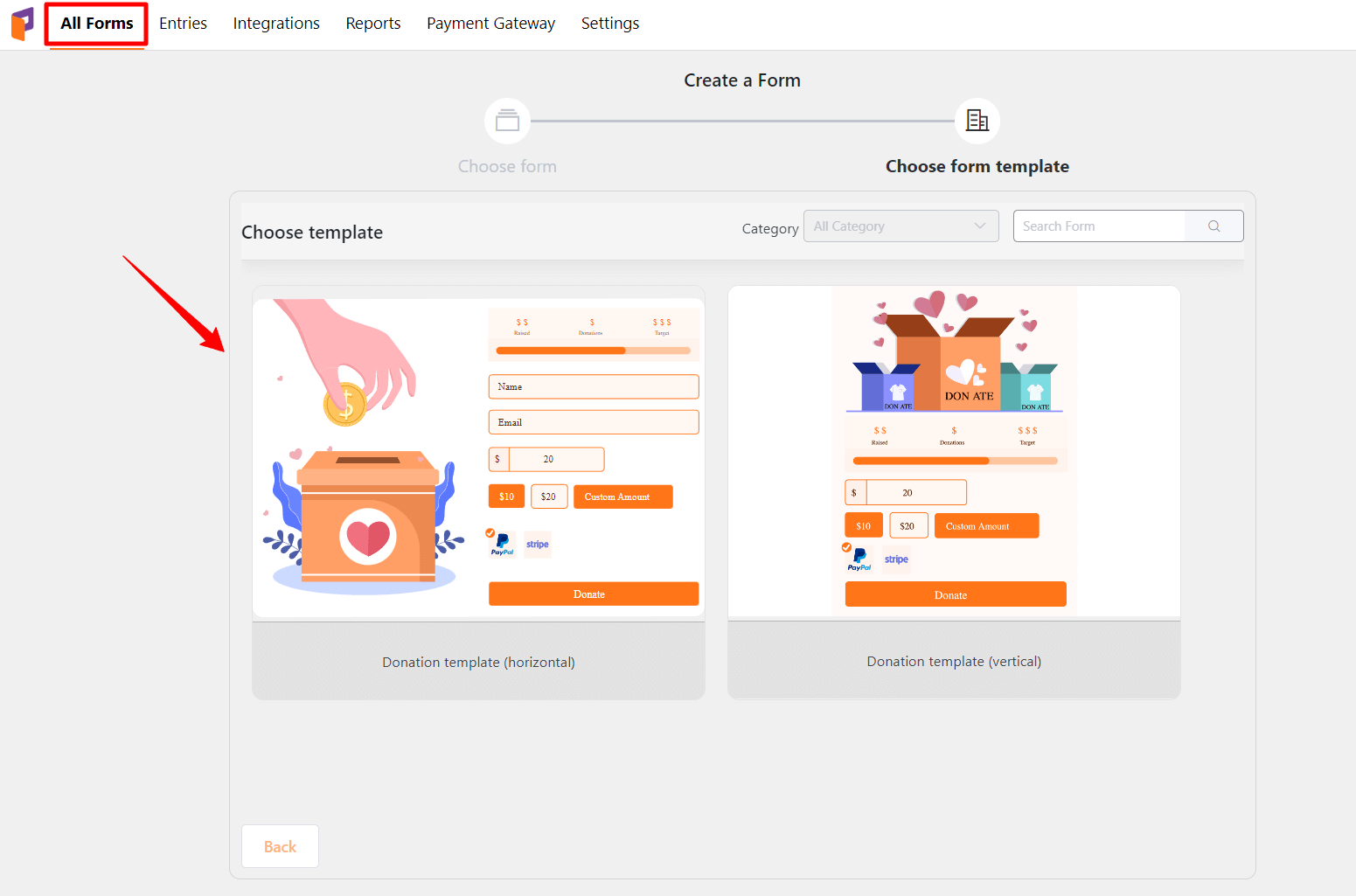 Now, a ready template will show up.
Here, four options are available such as Enable Image, Required, Show Statistics & Show Progress bar.
Enable Image: If you want to show the image in the frontend, you can select this option.
Required: You can make the field mandatory by selecting this option.
Show Statistics: Select this field if you want to show the statistics in the frontend.
Show Progress bar: Select this option to show the progress bar on the form's preview.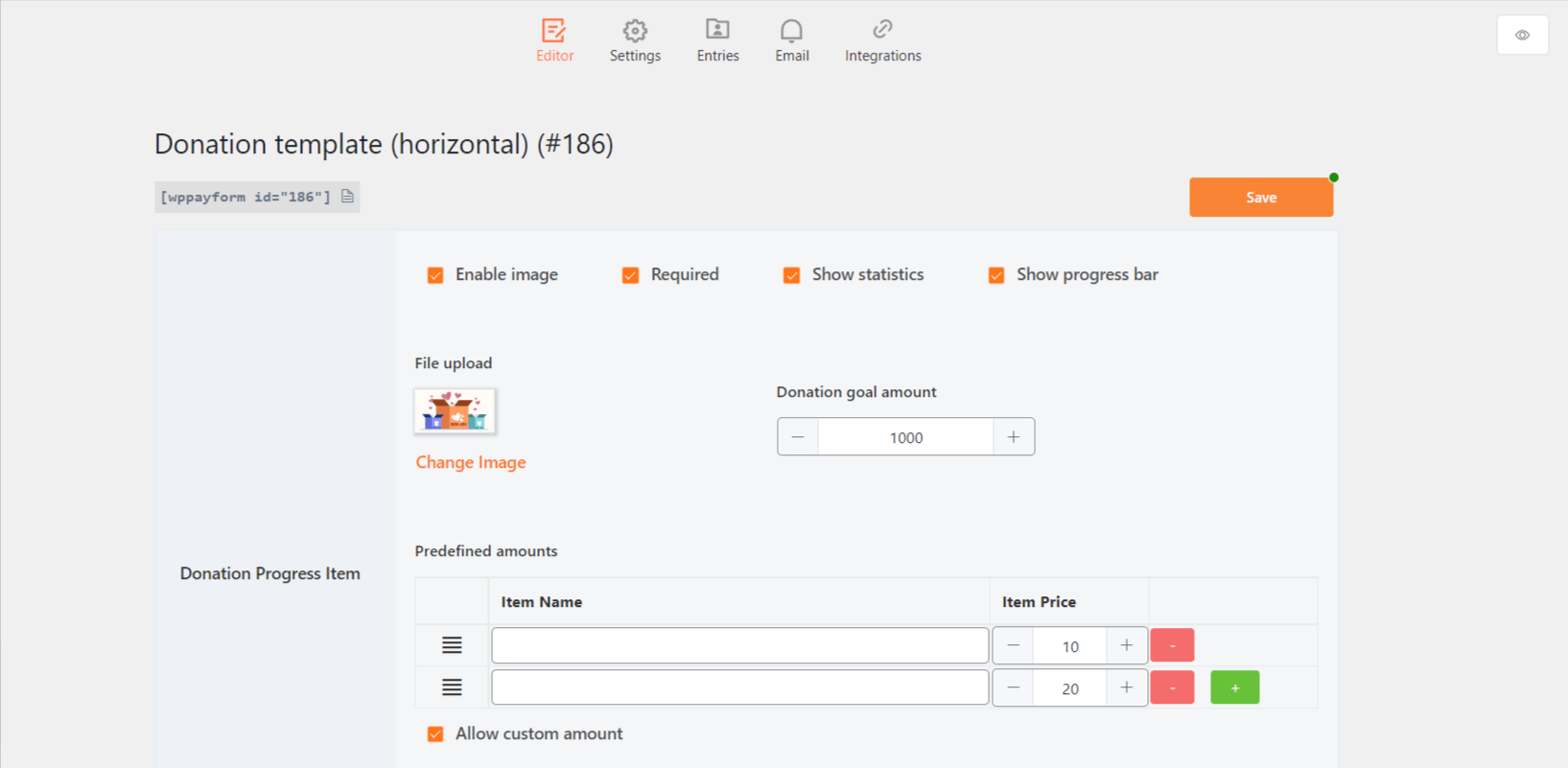 Choose an image to upload the file & in Donation Goal Amount, you can increase or decrease the goal amount.
Donation Progress Item: Item Name & Item Price these two are predefined amounts that you can put their value according to your needs. You can also use multiple items at once.
Allow Custom Amount: If you Enable this option, donors can customize their amount according to their requirements.
Collect Recurring Donations: When you enable Allow Recurring Amount, donors can choose to make a continuing donation to your organization on a daily/weekly/monthly/yearly basis rather than a one-time gift.
You can keep 0 for unlimited recurring donations in the option Max bill time, also, you can check by the order which will follow that order on the frontend in the Dropdown order option.
You can add the default fields (For instance, Name & Email field) to show this in the frontend; you may add extra fields by using the Add more field dropdown menu.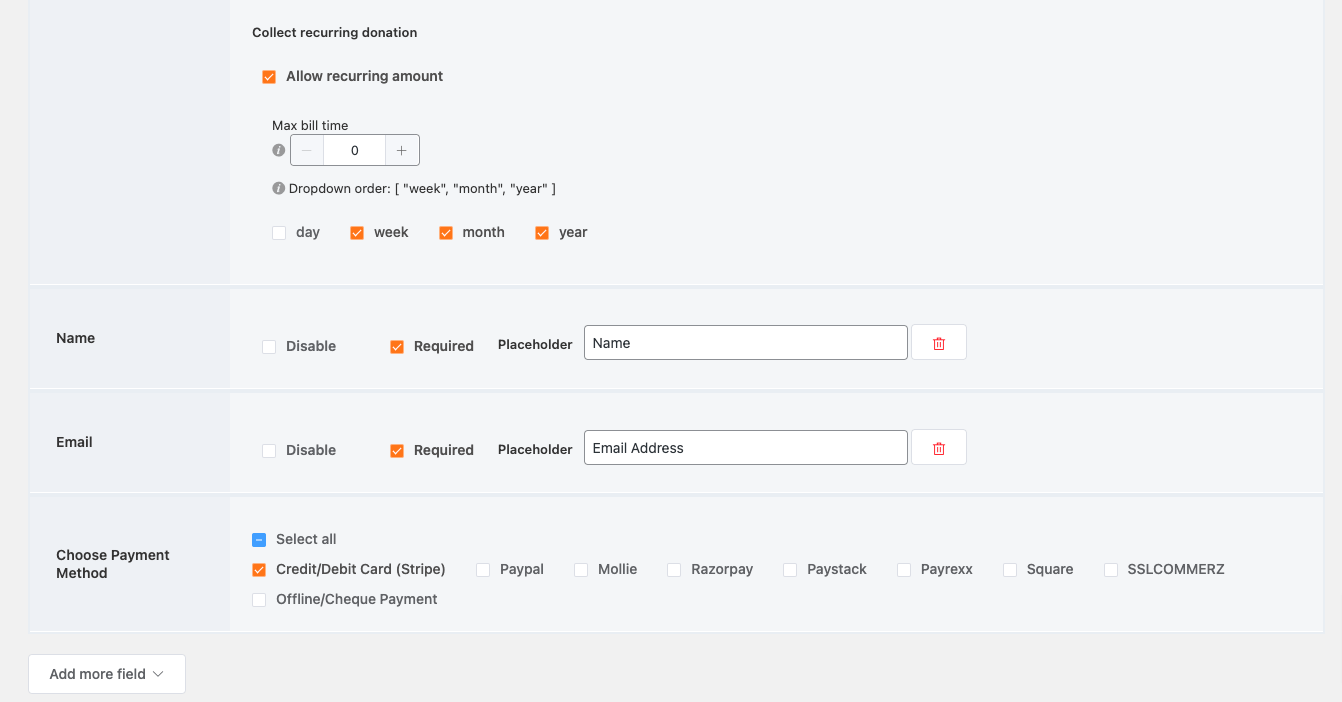 You can also choose the Payment Method which meets your needs. There are eight Payment methods available online as well as you can choose offline or cheque payment.
Don't forget to click on the Save button when your customization is done.
Let's have a look at the preview of how it works!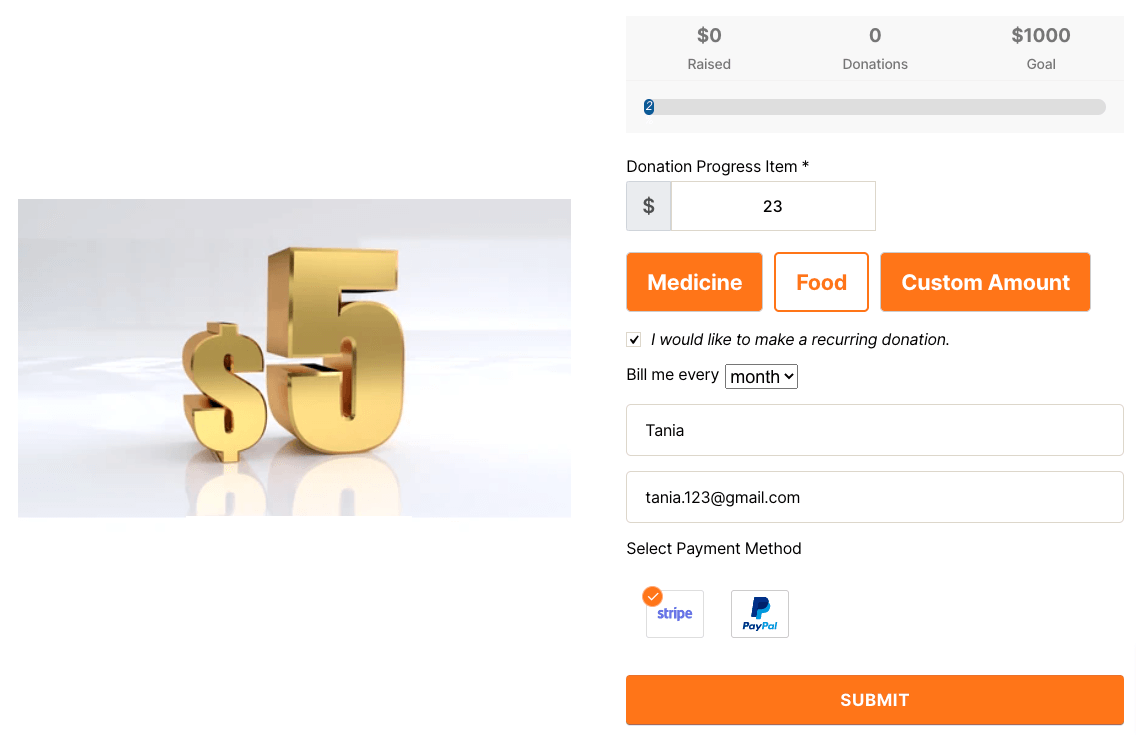 That is as simple as you can create & customize your Simple Form Templates by following some easy steps.