IPN (Instant Payment Notification) is a POST message sent by PayPal after a successful transaction is completed (for standard merchant accounts). This message contains all of the information regarding the payment transaction made by the user.
Paymattic allows you to receive Instant Payment Notifications from PayPal.
Read this article to learn how to set up PayPal IPN in Paymattic.
To begin with, log in to your PayPal business account.
Hover the mouse over your profile name at the top right corner.
Click on the Account Settings button.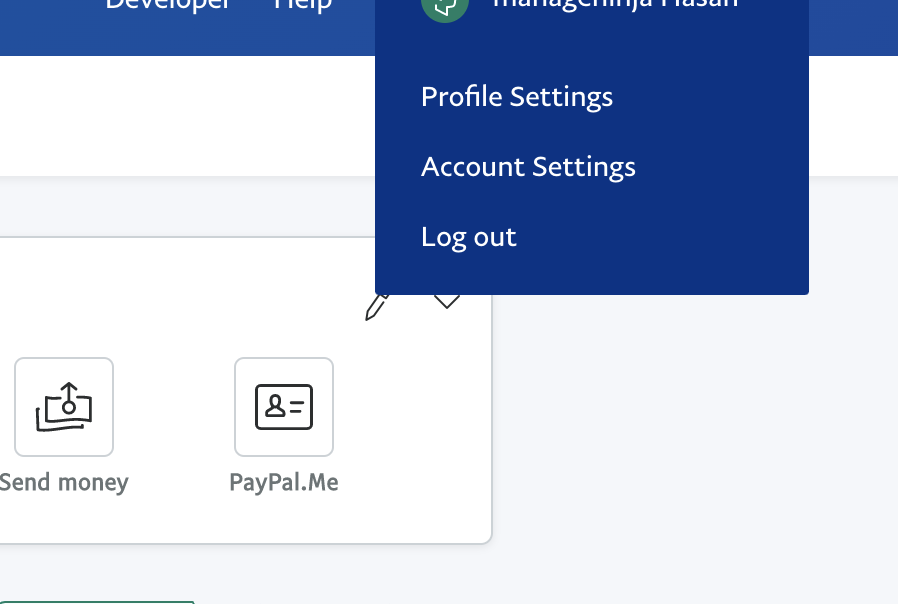 Next, navigate to the Website Payments tab under the Products & Services section from the left sidebar.
Click on the Update link associated with the Instant Payment Notifications option.

Click the Choose IPN Settings button to activate your listener.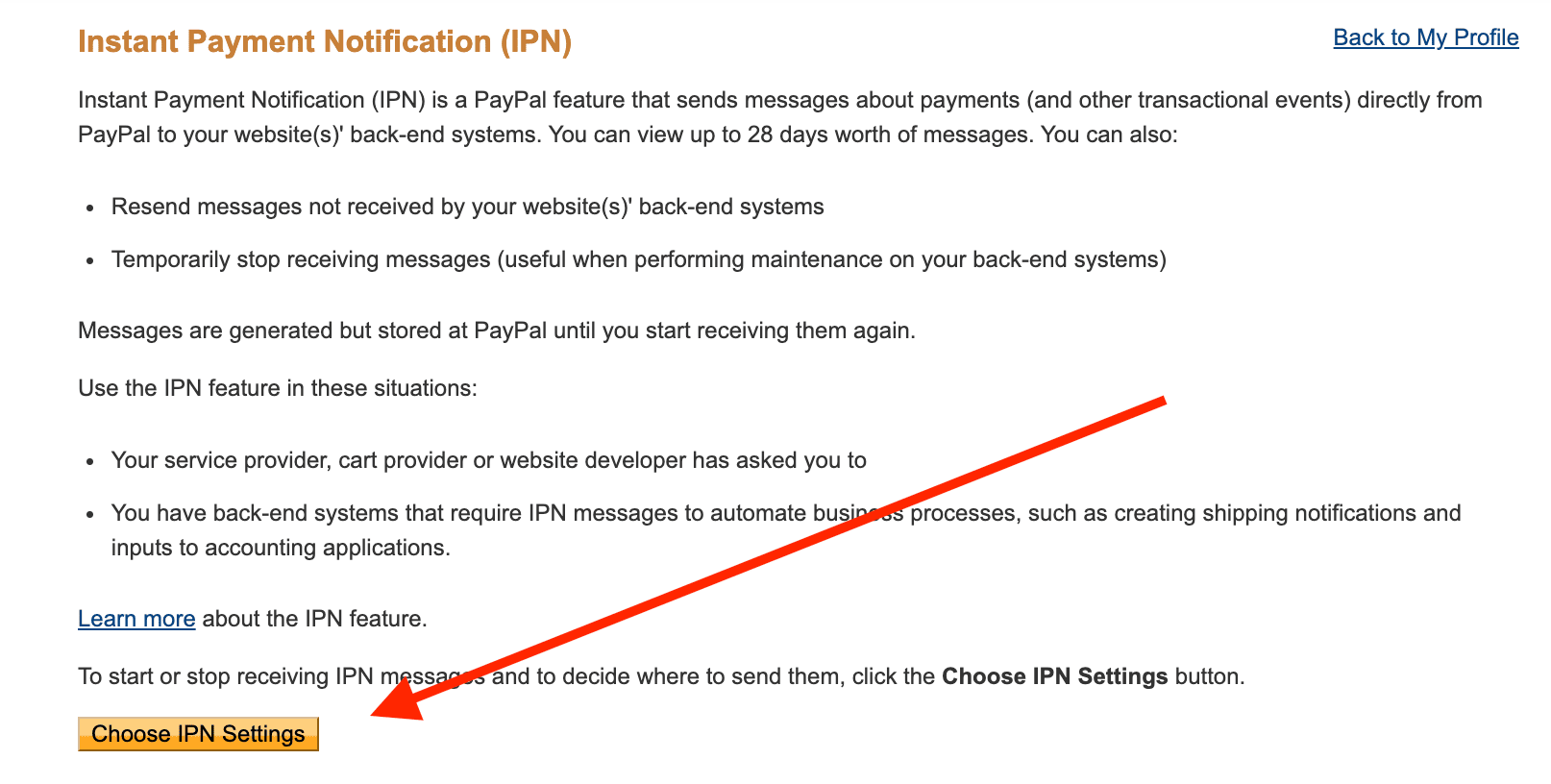 Now you need to put your listener's default URL in the Notification URL field.
To get your Notification URL –
Go to Paymattic(Pro) → Payment Gateway from your WordPress dashboard.
Select PayPal from the left sidebar.
Here you will get your Notification URL on the PayPal Settings page.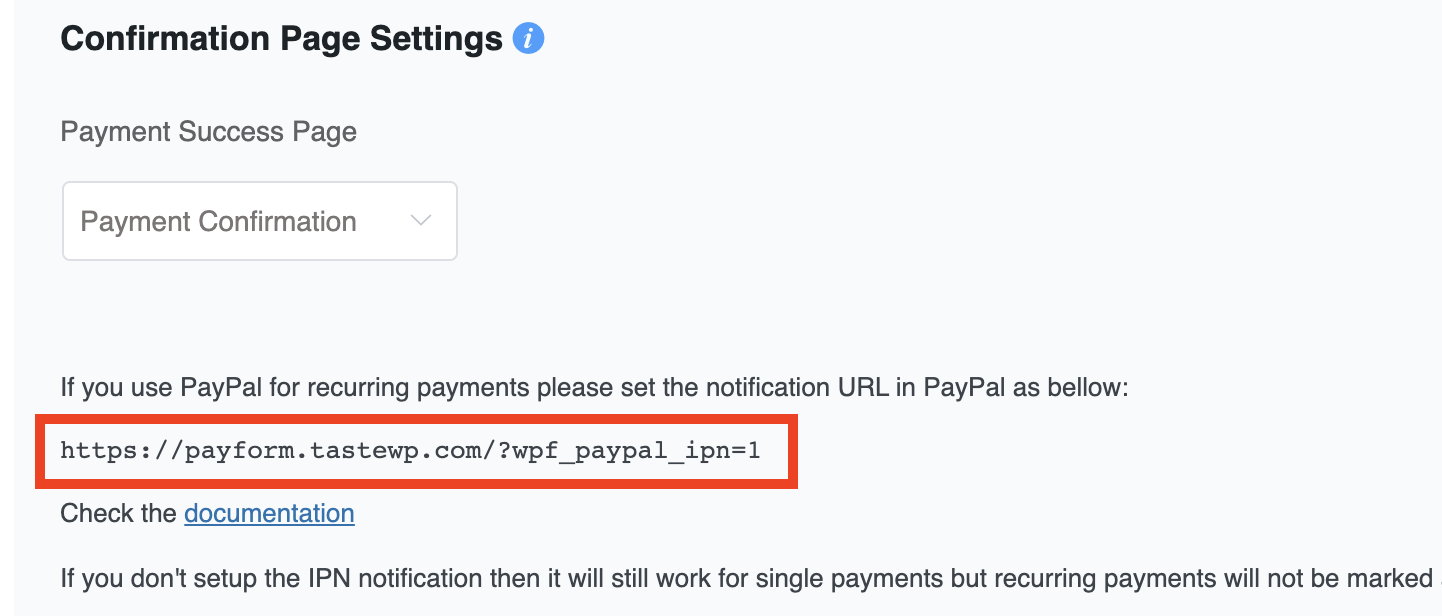 Once you put your Notification URL select the Receive IPN messages (Enabled) to activate the listener.

Click on the Save button to confirm the settings.
To modify your notification URL, you can also click Edit settings or disable your listener. To disable your IPN notification, you can click Turn Off IPN.

This is how you can set PayPal IPN with Paymattic by following a few steps!