Paymattic offers you another cool feature that supports a new Payment Gateway- Mollie. Mollie is a fantastic payment gateway for your webshop. This powerful plugin is dedicated to making online payment processing better for your website. Let's learn how to integrate Mollie with Paymattic in some simple steps-
[Note that Mollie is a pro feature by Paymattic. Please, upgrade to the pro version of Paymattic to use Mollie]
In the beginning, go to Paymattic(Pro) → Payment Gateway from your WordPress dashboard.
Then, Click on Mollie from the left navigation bar.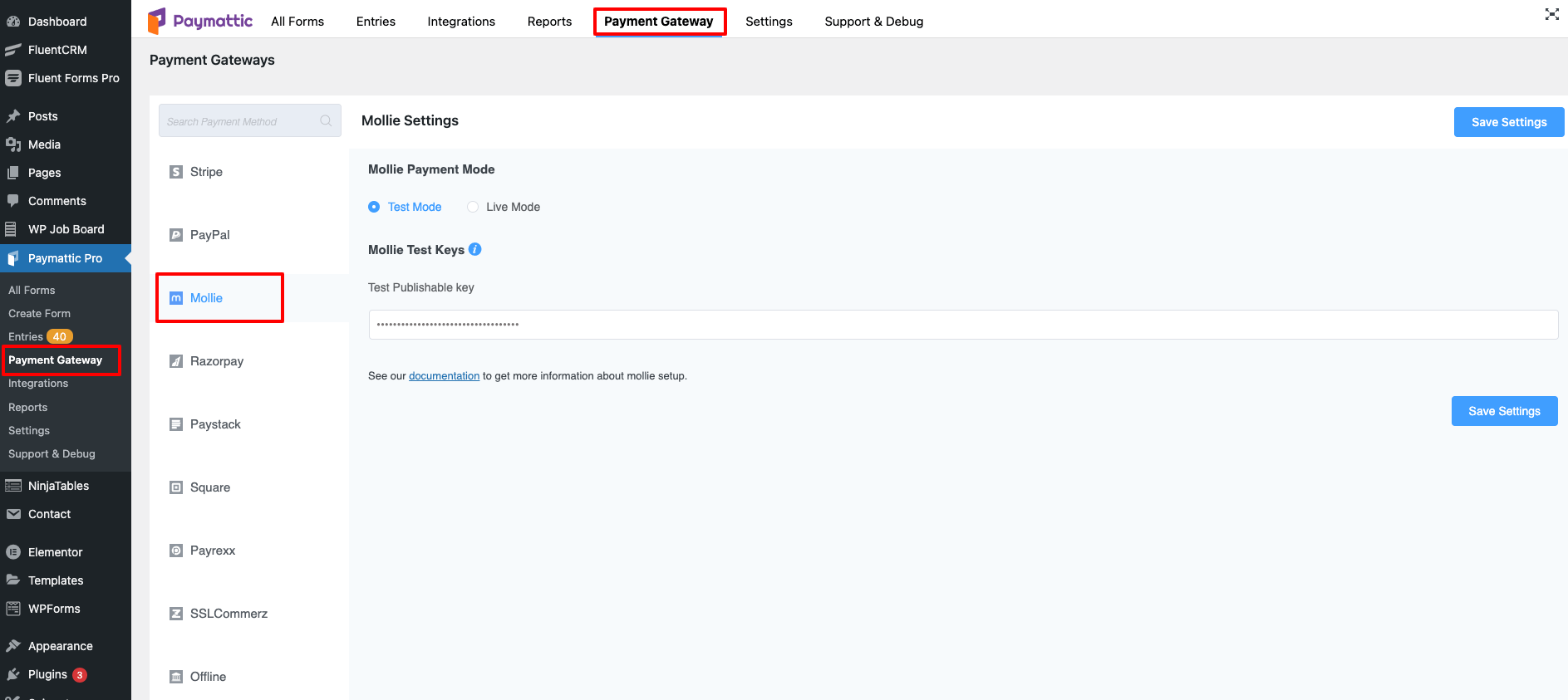 There are two payment modes – Live Mode and Test Mode. Here I am showing you how to set the Test Mode. However, follow the same steps to set the Live Mode.
Now, you will need an API key to integrate Mollie with Paymattic. Sign in to your Mollie account and collect your API key.
To collect your API key-
Click on the Developers section from the left sidebar.
Copy your Test API Key. (Copy the Live API Key to activate Live Mode)

Then, head back to your WordPress dashboard and go to Paymattic(Pro) → Payment Gateway → Mollie.
Paste your API key in the respective field.

Finally, click on the Save Settings button.
Great! You have successfully integrated Mollie with Paymattic. Now, you can create a new form or use an existing form to receive payments through Mollie. Add your desired fields with your form and select Mollie payment gateway from the Payment Method Fields section. At last, click on Update Fields to save your new form.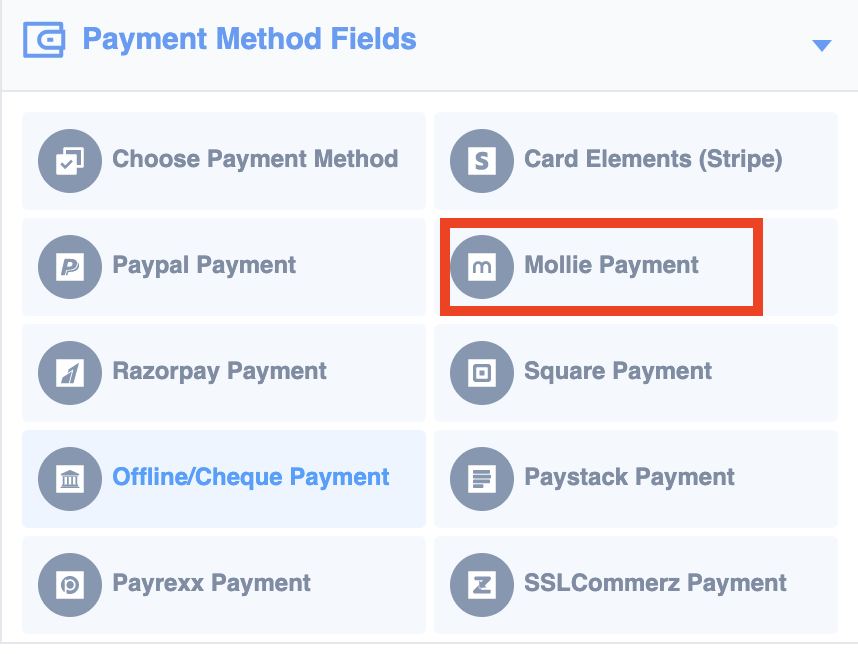 Hopefully, you have learned how to successfully set up Mollie with Paymattic.