Paymattic collects the IP address of users when they submit a new form. This feature is essential to perform advanced analytics.
If you want to check the user's IP address go to Paymattic → All Forms.
Now, select a form and click on the Entries button below the form.

The list of all submitted entries will appear here.
Click on the view (blue eye icon) button located on the right side of each entry.

Here, you can view the submitted data along with the users' meta information (IP address).

If you do not want to track IP addresses you can disable this feature easily.
Follow these simple steps to disable IP address logging in Paymattic.
To disable IP address logging go to Paymattic → Settings from your WordPress dashboard.
Then, go to the Other Settings section located at the bottom of the Settings tab and check Disable IP Address Logging option.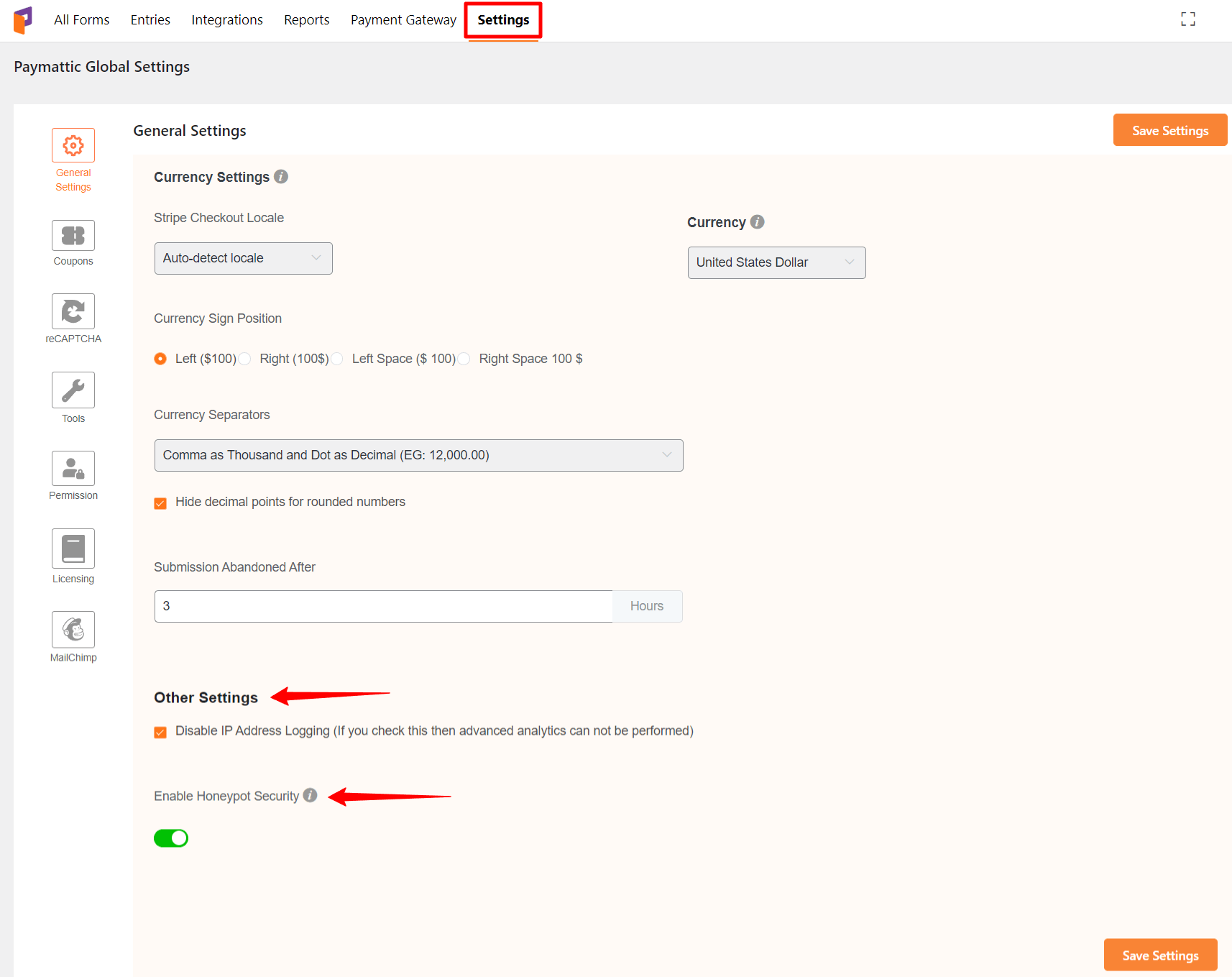 Enable Honeypot Security: If you enable this then Paymattic will verify honeypot security. Most of the time, bots will fail this test.
You must click on the Save Settings button to save the changes.