Know your customers better with the Customer Profile feature of Paymattic. This feature lets you see the list of all customers, individual subscription data, the amount spent, site permission status, customer engagement data, customer activity data, and many more.
Customer Profile is a Pro feature of Paymattic.
To view Customer Profiles log in to your WordPress dashboard and go to Paymattic (Pro) → Customers.
Here, you can view the list of all existing customers. To access the Customer Profile, click on the view icon located on the right side of each customer name.

The customer profile page is segmented into the following sections –
Basic Information #
In the top-left corner, you can view basic information about the customer such as customer profile picture, email, date of joining, the amount spent, etc.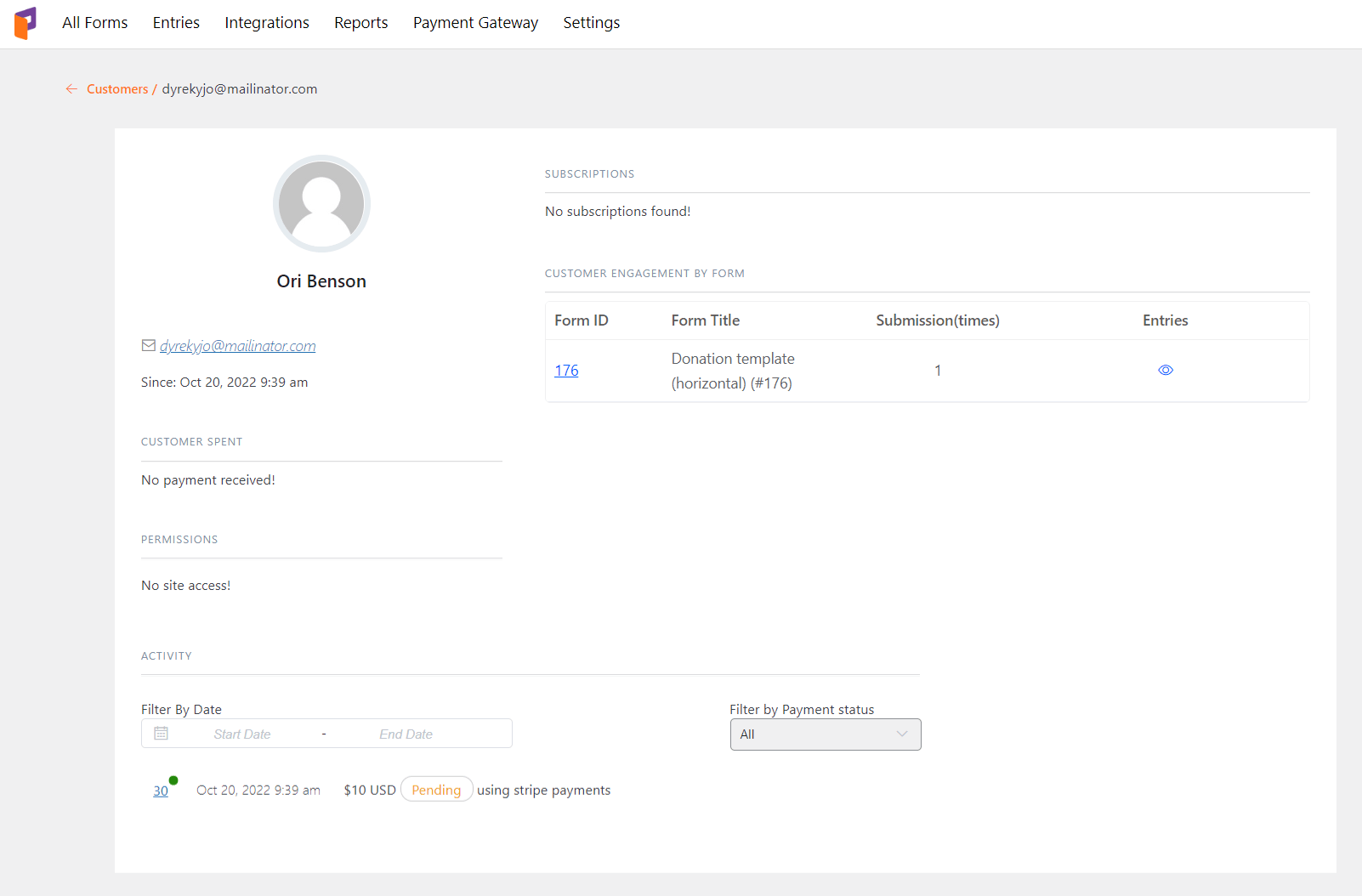 Permissions #
In the Permissions section, you can view the site permission status of the customer. You can also view the user role of the customer. Click on the Manage site user link to change the user role of the customer.
You must be an admin to change the user role !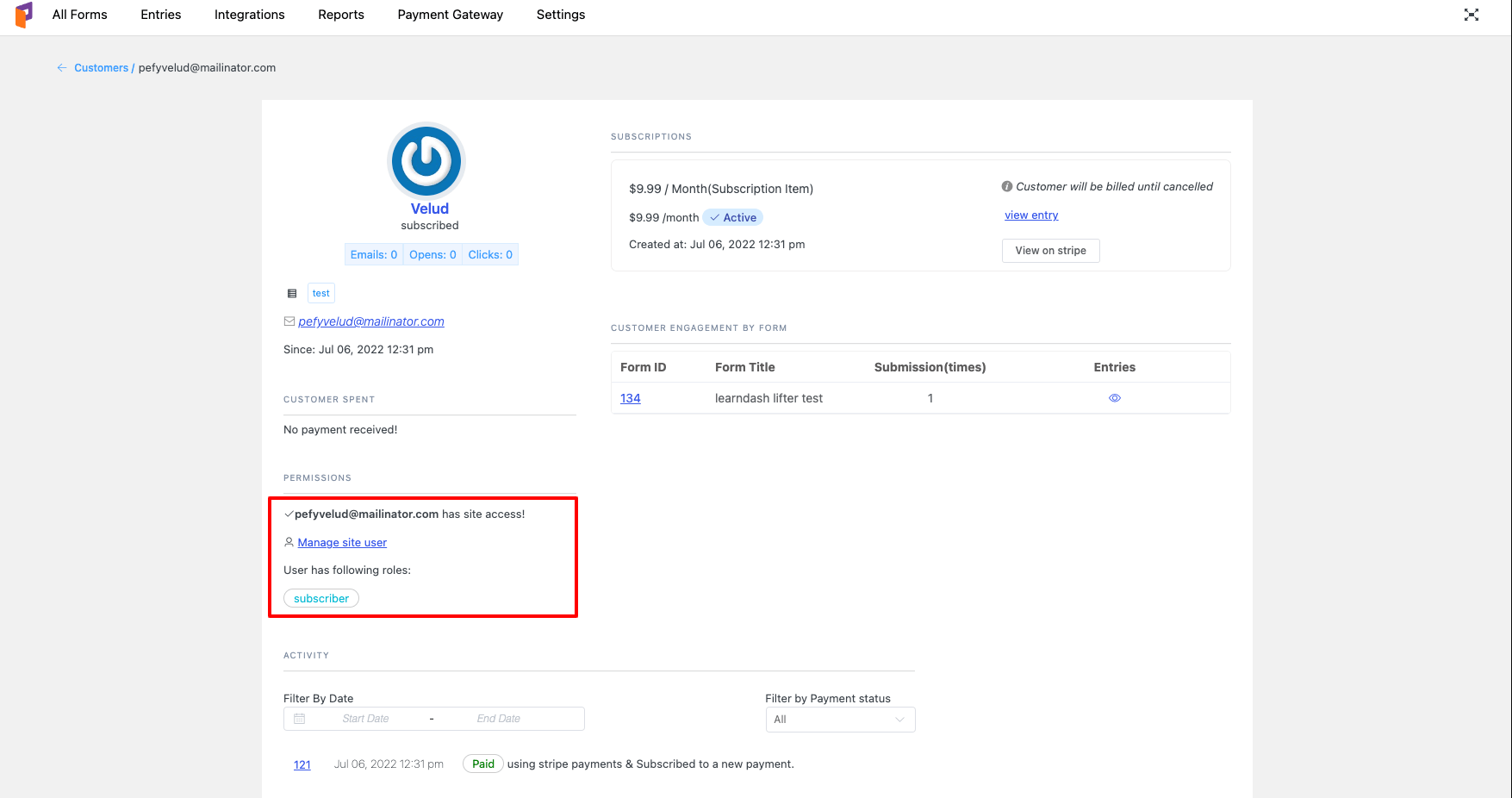 Subscriptions #
This section shows you all the subscription data of the customer. You can view which item he has subscribed to for how many months with the creation date and expiry date. If you want to view the subscription entry click on the View entry link.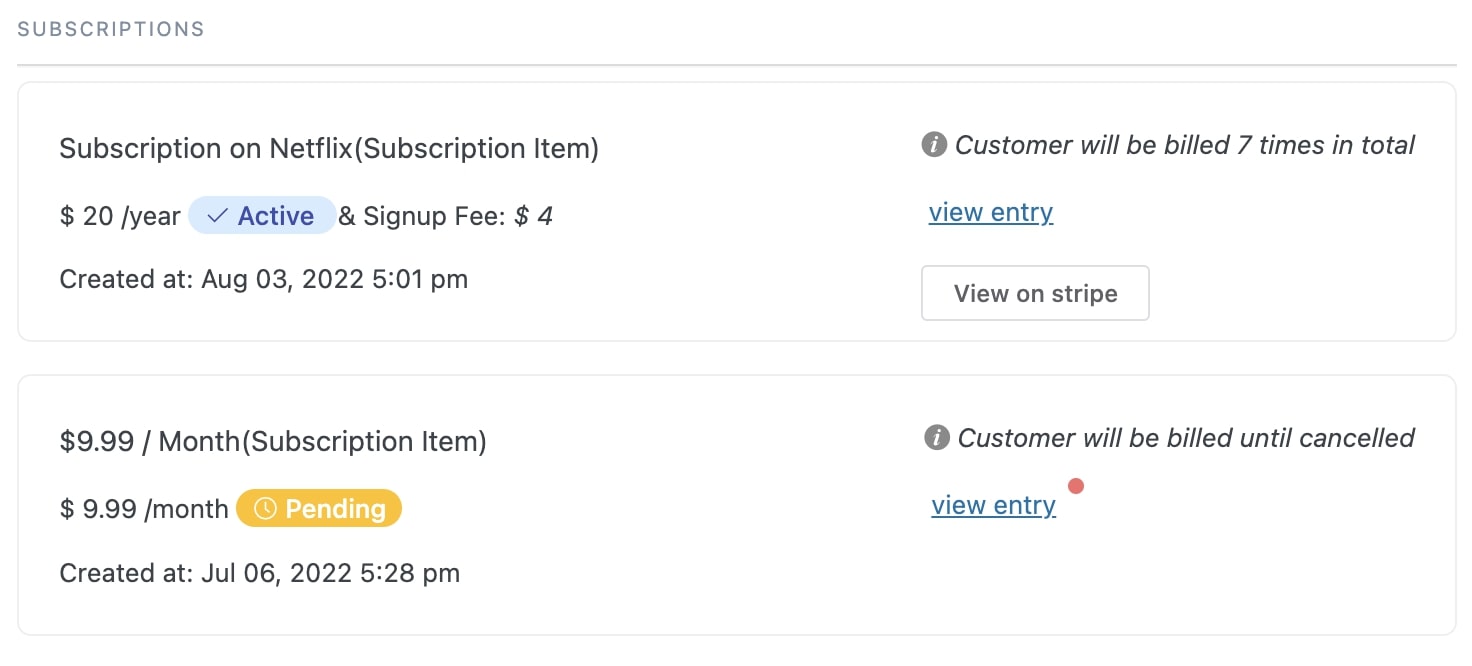 Customer Engagement by Form #
The customer Engagement by Form section lets you view how the customer is interacting with your forms. You can also see how many submission is made by a specific customer. Click on the view icon to see individual entries in detail.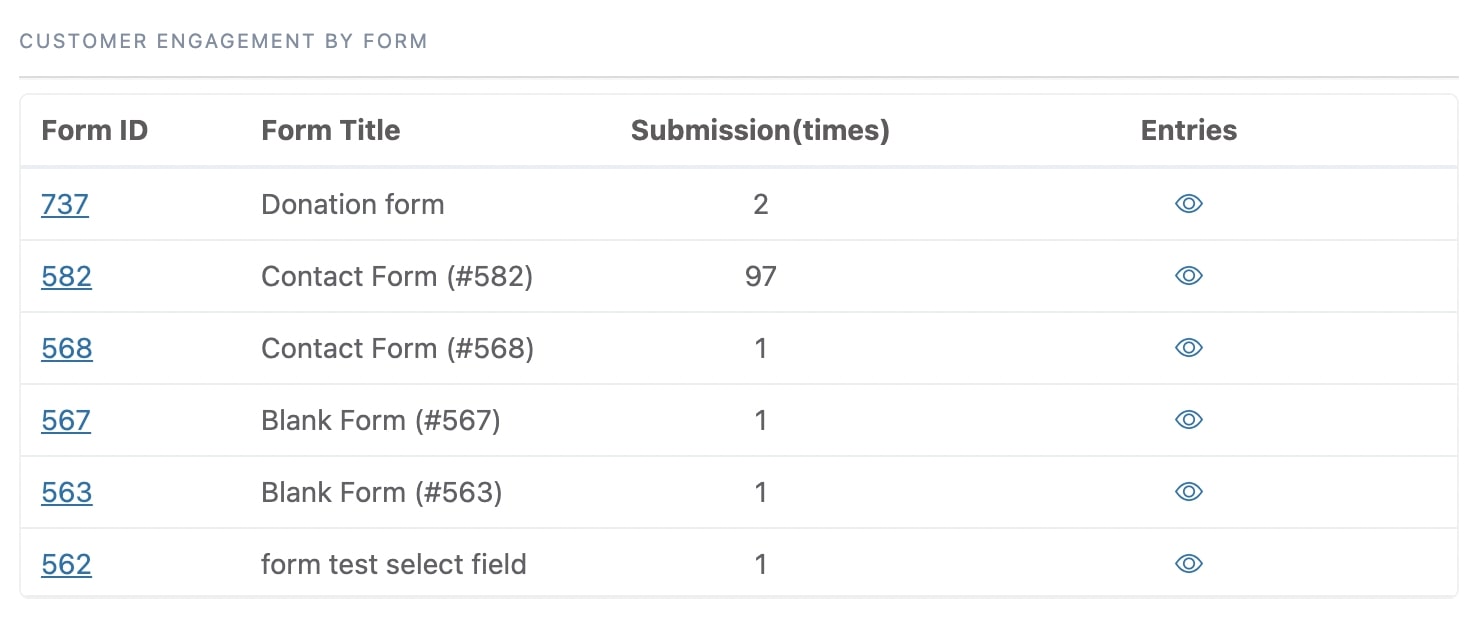 Customer Engagement Graph #
You can view a visual representation of customer engagement data in the Customer Engagement Graph section. This graph helps you to understand the activity pattern of the individual customers.

Activity #
The activity section shows a list of the activity log by the specific customer. This log describes how much amount is paid on which date by the customer. If you want to narrow down your lookup you can filter the data by date and payment status.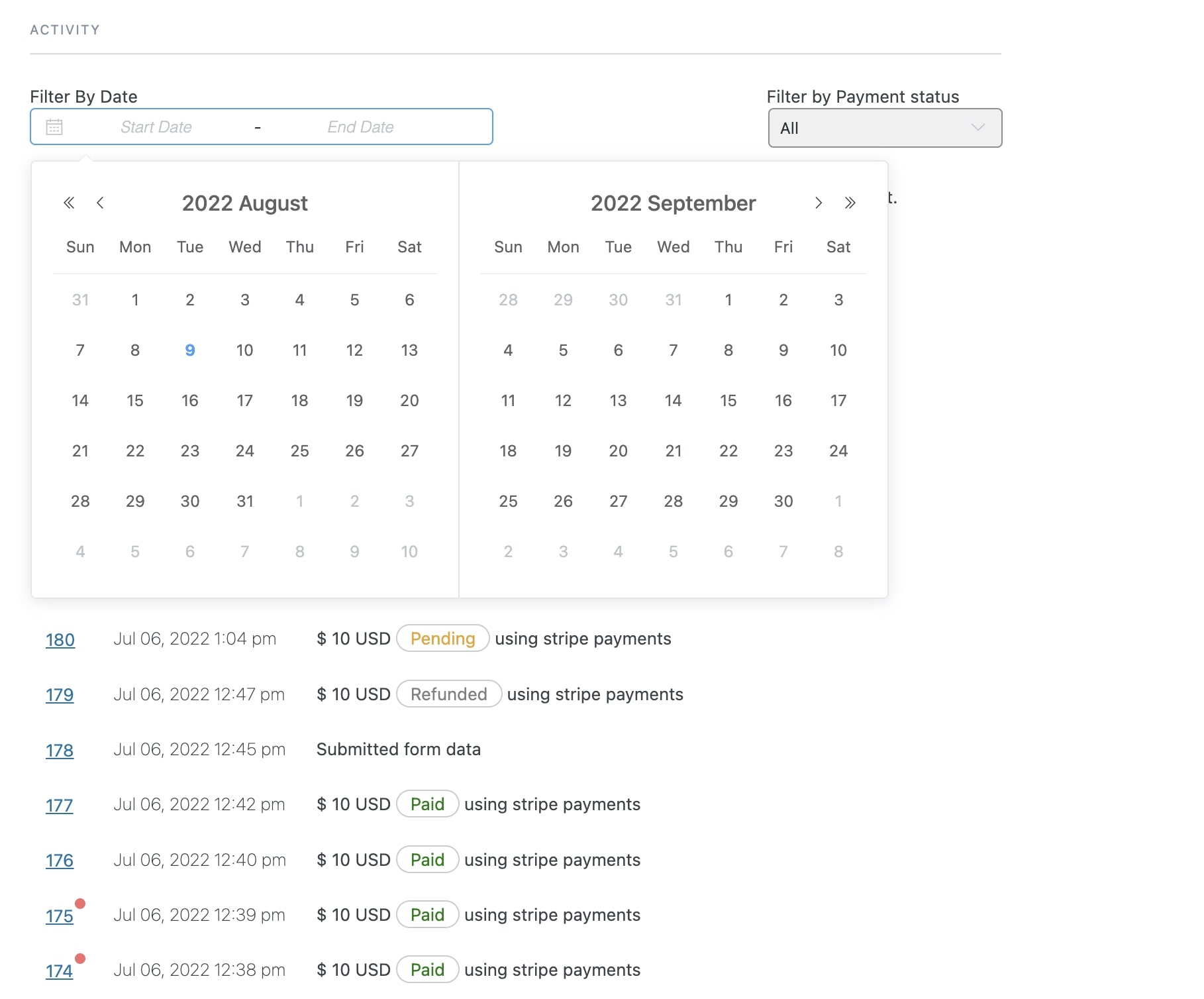 So, this is everything about the Customer Profile feature. Hope you discover your customers well and make the best use of customer data!