ActiveCampaign is a marketing automation tool to enhance your customer experience. You can integrate ActiveCampaign with the Paymattic Pro version. Paymattic ActiveCampaign integration module allows you to collect customer information and automatically adds it to your ActiveCampaign list. Follow this easy guide to learn how to do ActiveCampaign integration with Paymattic.
First, go to the Paymattic → Integrations from your WordPress admin dashboard & then Enable ActiveCampaign from Paymattic Modules.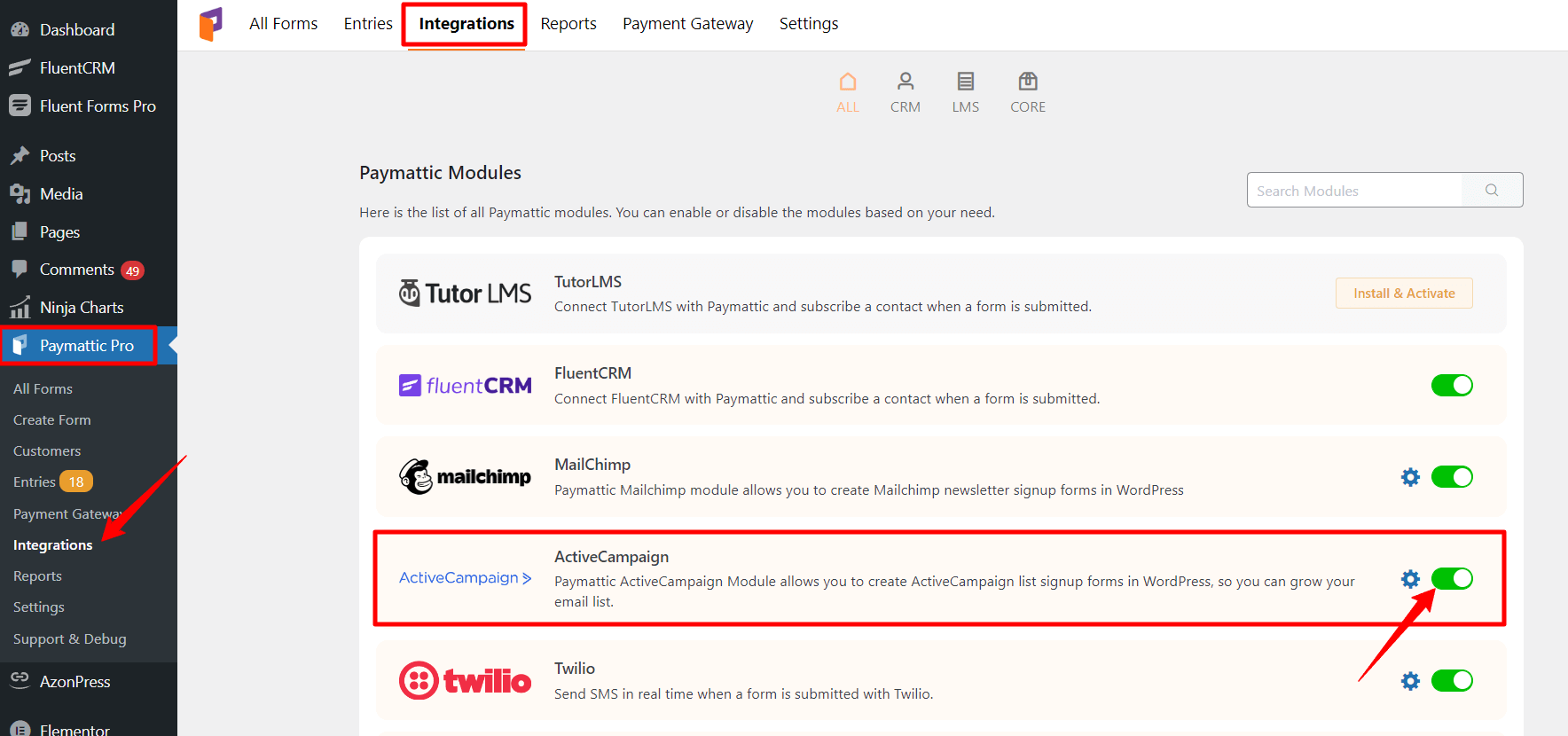 Now, log in to your ActiveCampaign account and click on the Settings option located on the left-side navigation menu.
The account settings menu will appear and click the Developer option. The Developer Settings page will load and will display your ActiveCampaign API URL and Key.
Copy your ActiveCampaign API URL and Key.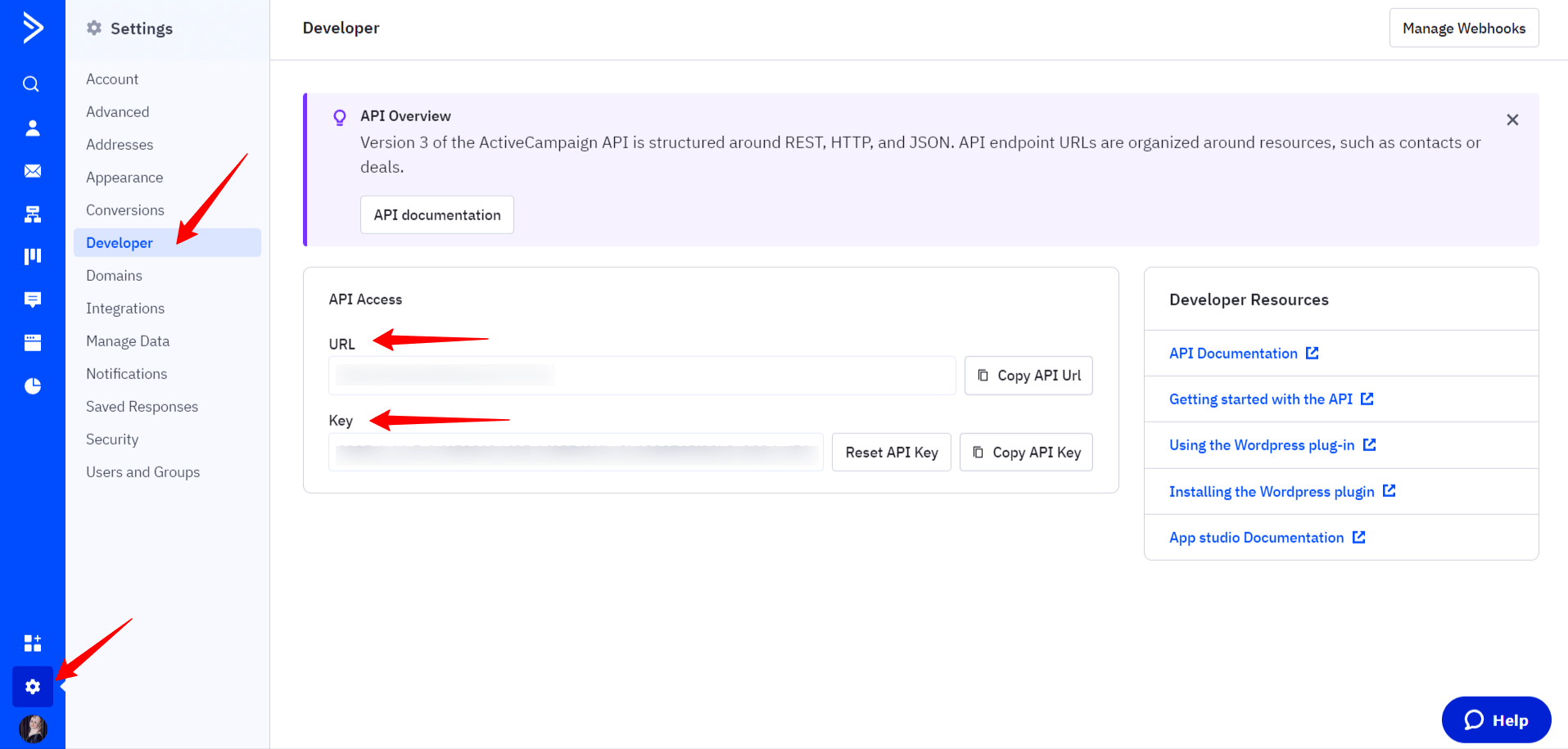 Then, go to Paymattic(Pro) → Settings and click on ActiveCampaign from the left sidebar. Paste your ActiveCampaign API URL and Key. Do not forget to click the Save Settings button to complete the step.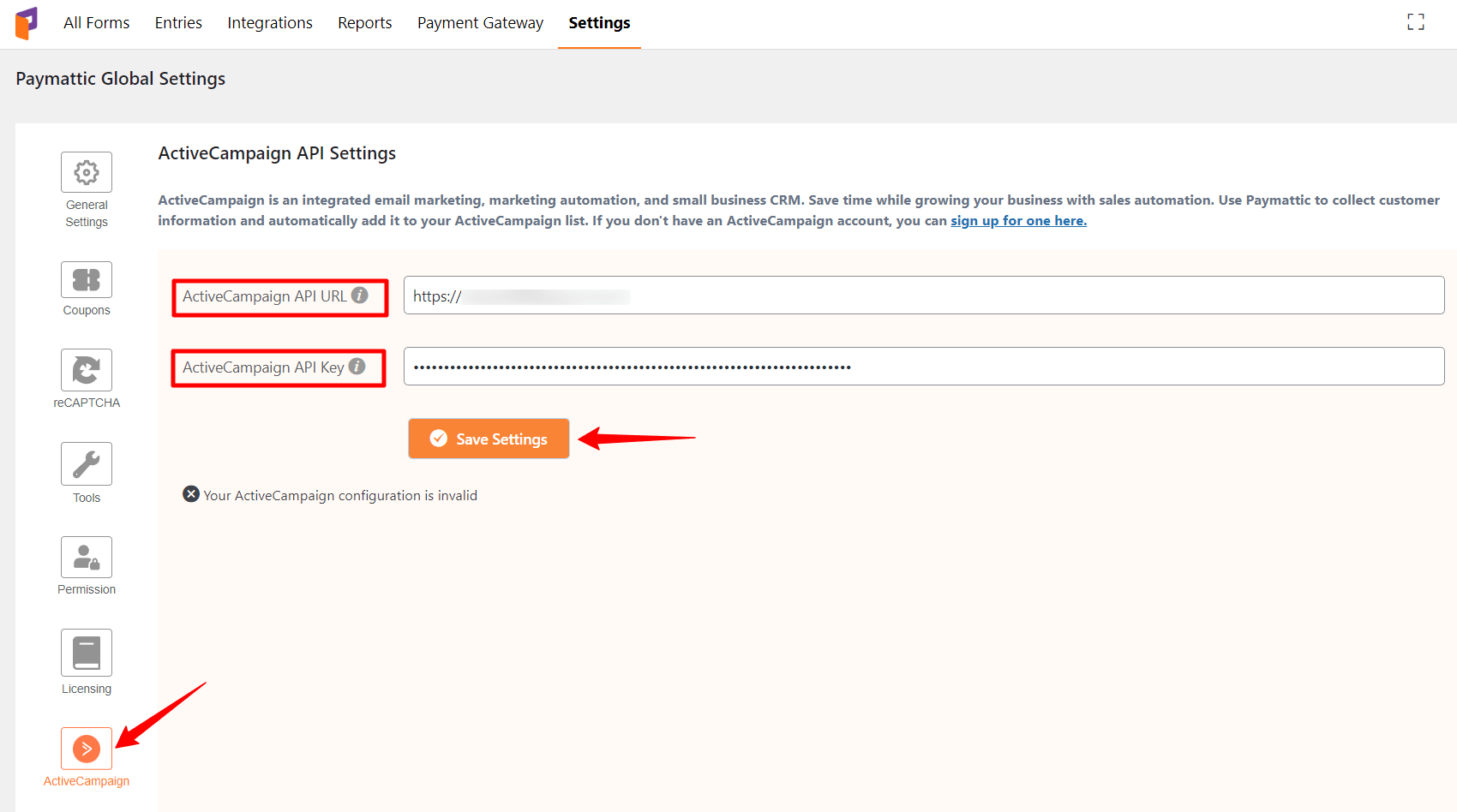 Now, Click Paymattic(Pro) → All Forms and select the form you want to integrate ActiveCampaign with or create a new form.
Click on Edit under the form name.

Then, go to Integrations from the top bar.
Click on Add New Integration and Select ActiveCampaign Integration.

Enter your ActiveCampaign Feed name and Select the ActiveCampaign list from the dropdown menu.
Configure your ActiveCampaign fields with the form fields using the Map Field option.
Now, check to Enable This Feed button to activate the module with your selected form.
Finally, click on Create ActiveCampaign Feed and complete the integration.
It's recommended to test the integration by submitting a demo form. Submitted data will automatically be added to the contact list of your ActiveCampaign account.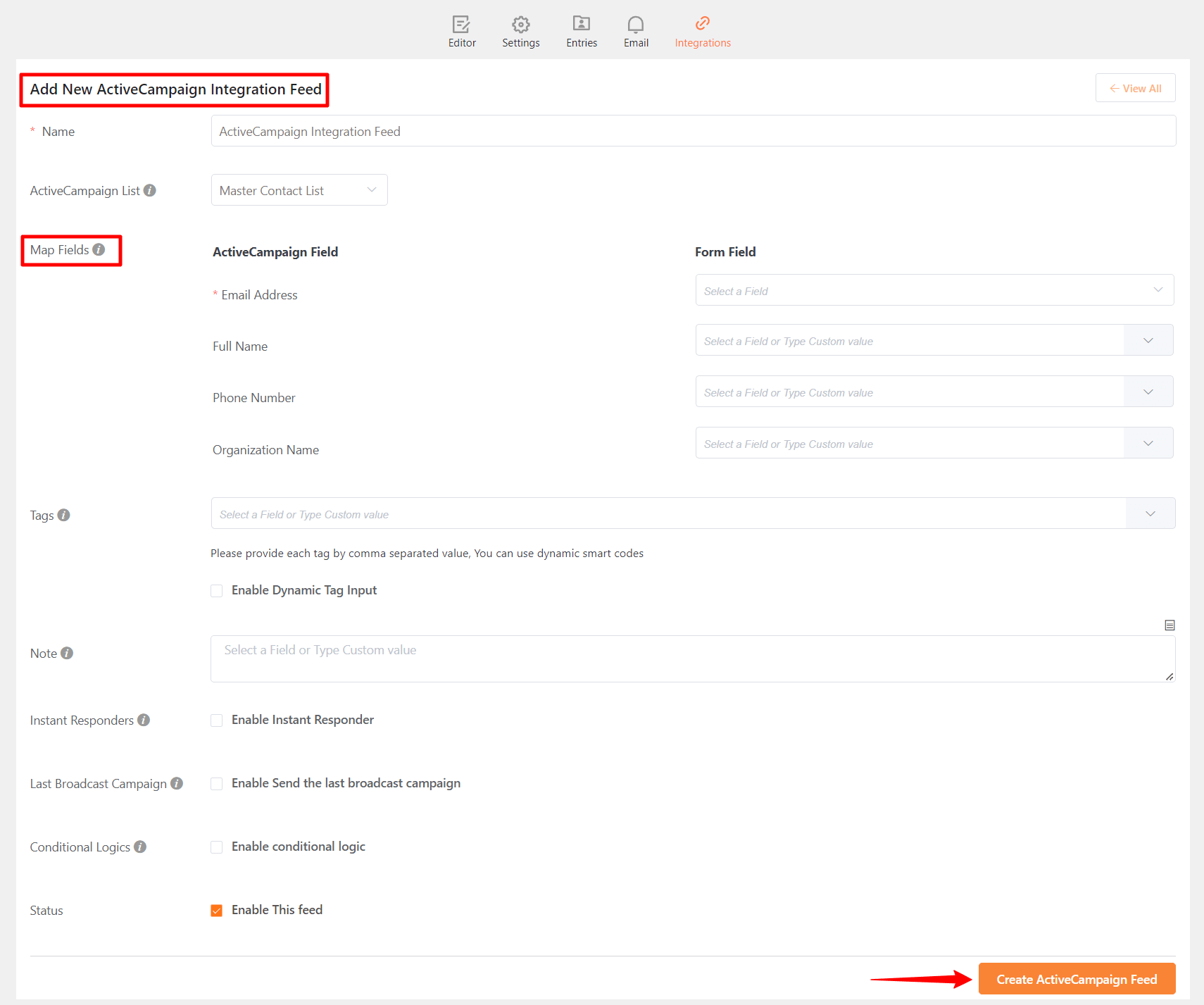 You can also manage the submitted data in your WordPress dashboard. To manage the submitted data, go to Paymattic(Pro) → All Forms from your WordPress dashboard. A list of all created forms will appear here.
Then, click on Edit below the form name.

Go to Entries from the top bar.

Here you can view and manage all entries individually or in bulk.