Paymattic includes a smart Form Design Settings feature that allows you to style your payment form as you want. You can get two different sections within the Design Settings page – Form Layout and Form Element Styling.
Let's see how to deal with those options to design a form.
First, select the form and click on the Settings button below the form name to open the Form Settings page.
Navigate to the Design tab from the left sidebar.
Now, the Form Design Settings page will open.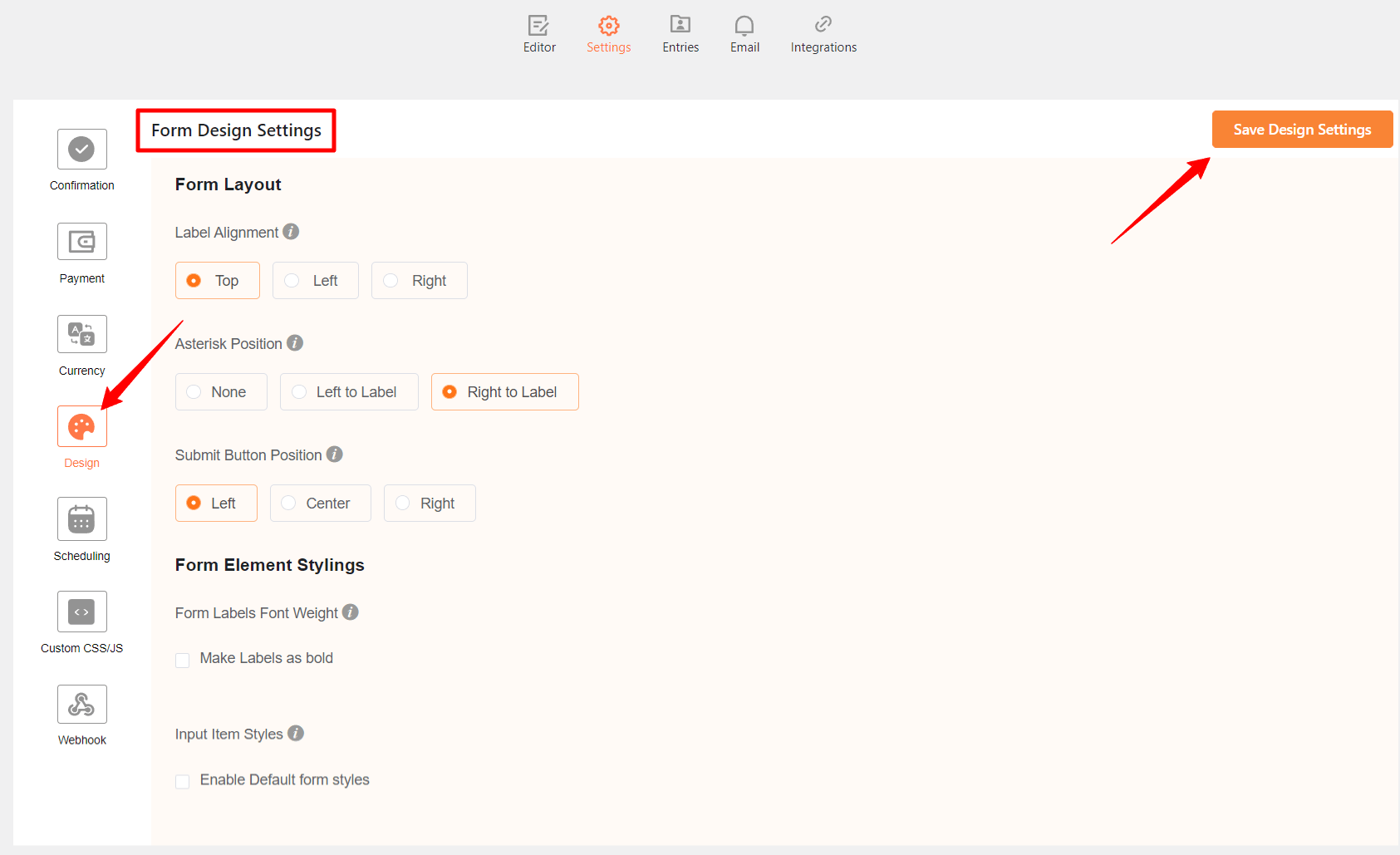 Form Layout #
There are three configuration options available in the Form Layout section.
Label Alignment
Asterisk Position
Submit Button Position
Label Alignment: This option lets you select the default label placement. Labels can be placed above a field, to the left of a field, or to the right of a field.
Asterisk Position: This option lets you select the asterisk marker position for the required element. You can set the asterisk position to None, Left to Label, and Right to Label.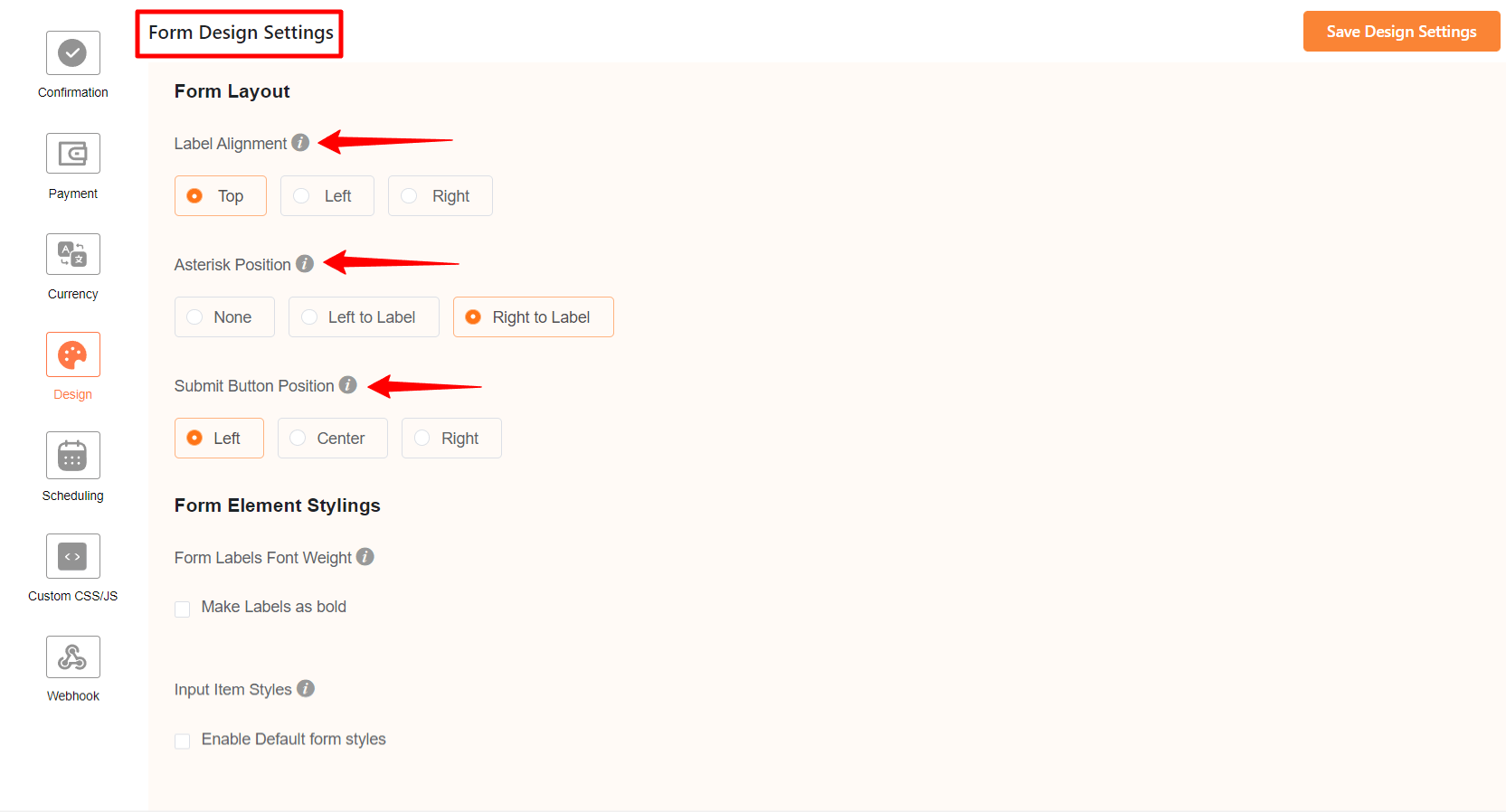 Submit Button Position:  This option allows you to choose where you want to show your submit button. You can place the submit button on the form's left, center, or right side.
Form Element Stylings #
This section helps you to design the form label and the input items. You can enable the default form styles in this part.
Form Labels Font Weight: Here, you can select how you want to show the form labels. To make the form labels bold check the option Make Labels as bold.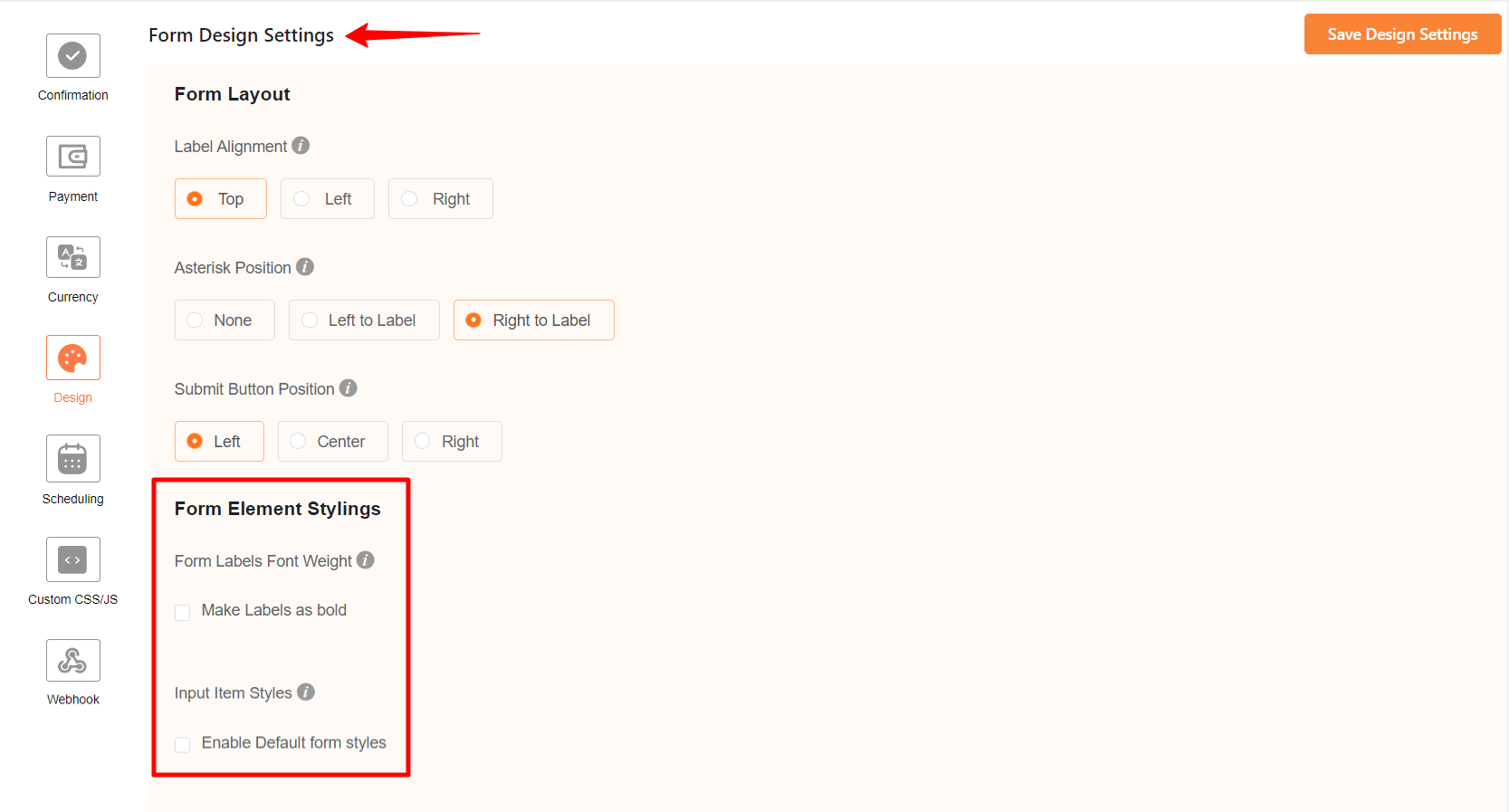 Input Item Styles: Check this if you want default input stylings offered by Paymattic.
These are all the customization options available currently with the Design feature!