PayPal is the most widely used payment gateway with reasonable processing fees. You can configure the PayPal payment method with Paymattic to securely receive payments from your users.
This article will show you the step-by-step process to configure the PayPal payment method with the Paymattic WordPress plugin.
Note that PayPal is a Pro feature by Paymattic.
At the start, go to Paymattic(Pro) → Payment Gateway from your WordPress dashboard.
Now, Click on the PayPal tab from the left navigation bar.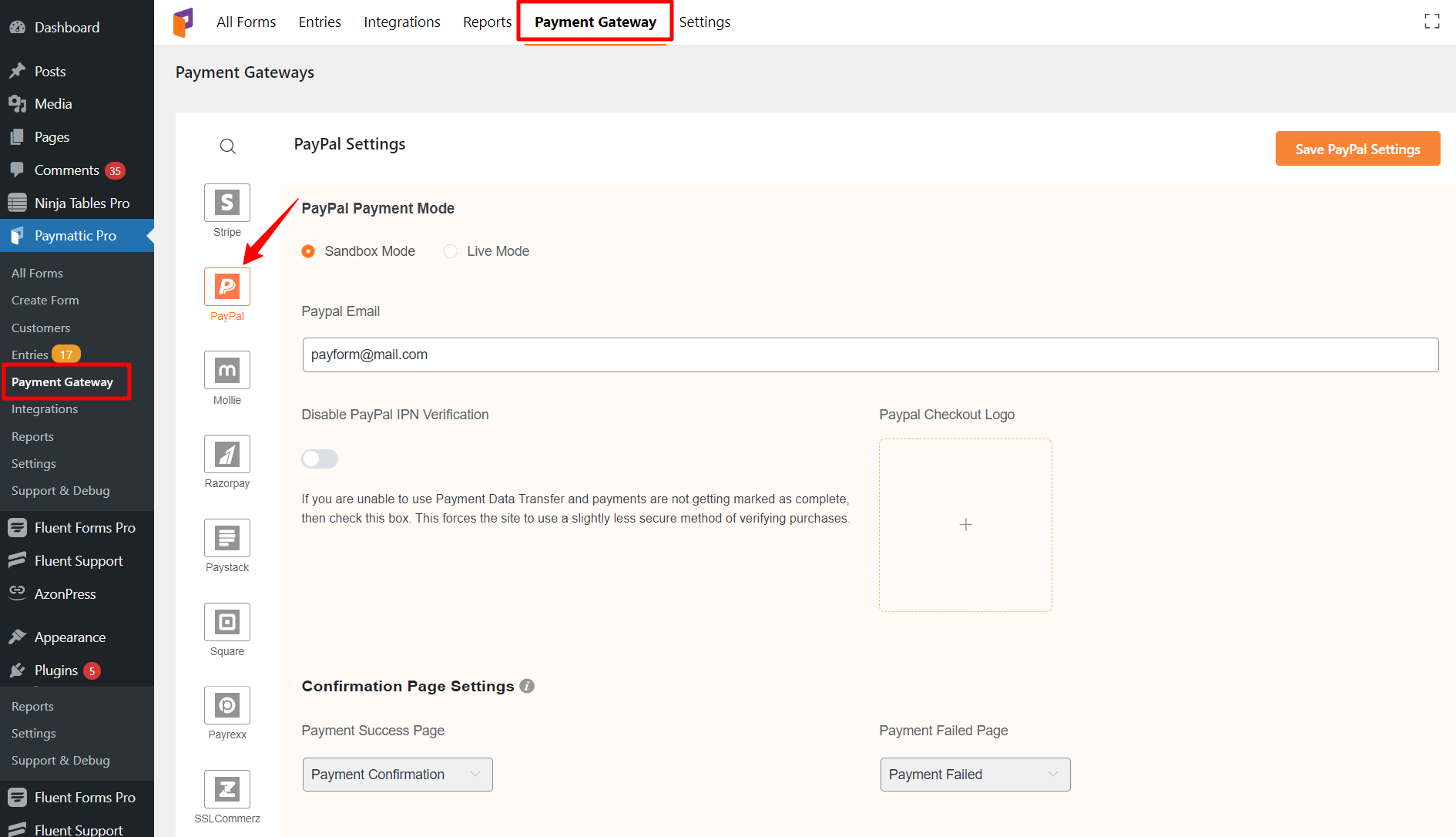 How to configure Sandbox Mode/ Live Mode #
Now, you have to select a mode between Sandbox Mode or Live Mode on the PayPal settings page. As both types of modes follow the same configuration process, I am showing you the Live Mode.
To configure PayPal –
Select the Live Mode from the PayPal Settings page.
Enter your PayPal account email.
If you are unable to use Payment Data Transfer and payments are not getting marked as complete, then turn on Disable PayPal IPN Verification.
Set a logo to display during checkout in the Checkout Logo field.

How to configure Confirmation Page Settings #
In this section, you can choose what will display after a successful payment or if there is any failure.
You will find your PayPal notification URL on the PayPal settings page. You have to set this URL in PayPal to collect recurring payments.
If you do not set up the IPN notification then it will still work for single payments but recurring payments will not be marked as paid for PayPal subscription payments.

Finally, click on the Save Settings button.