LearnDash is a revolutionary WordPress LMS plugin in the e-learning industry. You can use LearnDash to convert your website into an e-learning website. You can integrate LearnDash with Paymattic very easily.
LearnDash integration is a premium feature of Paymattic. Upgrade to the pro version of Paymattic to integrate LearnDash with Paymattic.
This simple guide will cover how you can integrate LearnDash in WordPress with Paymattic in some easy steps.
Install and Activate LearnDash WordPress plugin #
First of all, you need to install and activate the LearnDash plugin. To do so –
Log in to your WordPress dashboard and go to Plugins → Add New.
Click on the Upload Plugin button.
Upload the Zip folder of LearnDash that can be downloaded from the LearnDash website.
Click on the Activate button after the installation is complete.

Enable LearnDash module in Paymattic #
Now, you have to enable the LearnDash module in the Paymattic plugin.
First, go to the Paymattic Pro → Integrations from your WordPress admin dashboard & then Enable LearnDash from the Paymattic Modules page.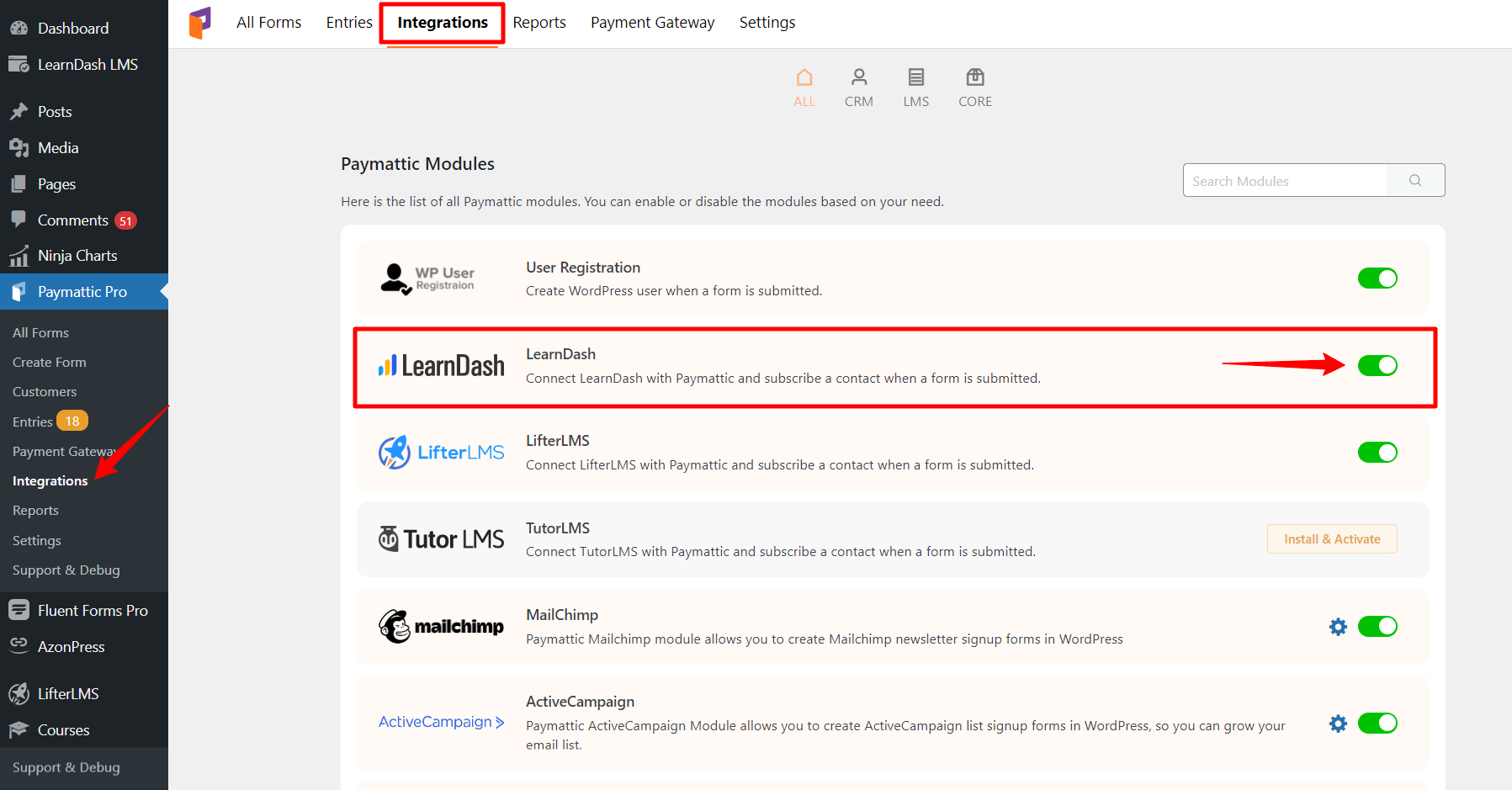 Integrate LearnDash with your Form #
Next, you can integrate LearnDash with an existing form or a fresh new one & go to Paymattic Pro → All Forms.
Select an existing form or click on the Add New Form button to create a new one.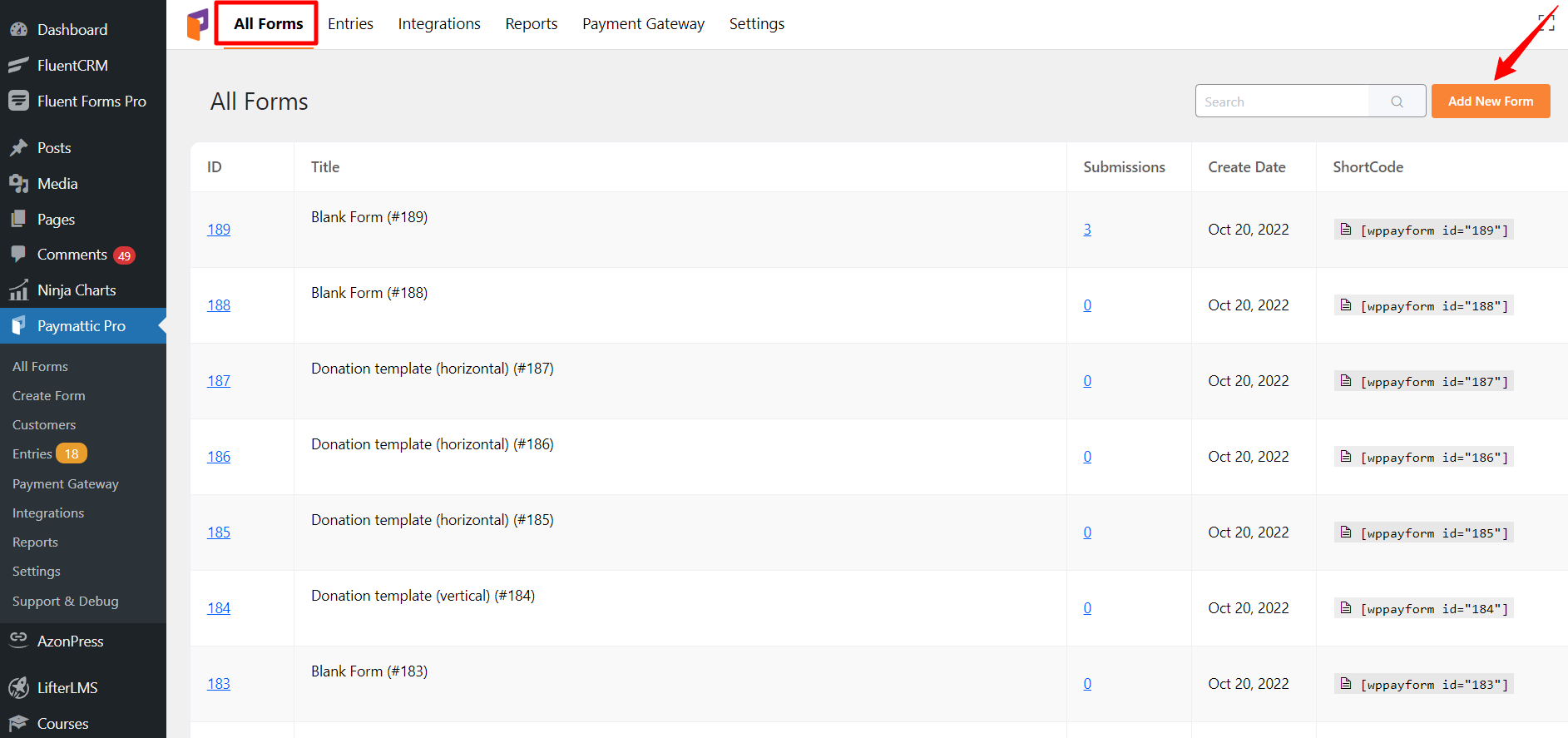 Then, choose the form and click on the Edit button below the form name.

Navigate to the Integrations tab from the top bar.
Press on the Add New Integration → & choose LearnDash Integration.

Now, configure the LearnDash integration feed.
Provide a Feed Name in the name field.
Select the LearnDash course that you want to assign with the form.
Now, check the required actions that you want to automate.
You can set conditional logic if you want to activate the integration based on specific values.
Then, check the Enable this feed button.
Finally, press the Create LearnDash Feed button to save the integration.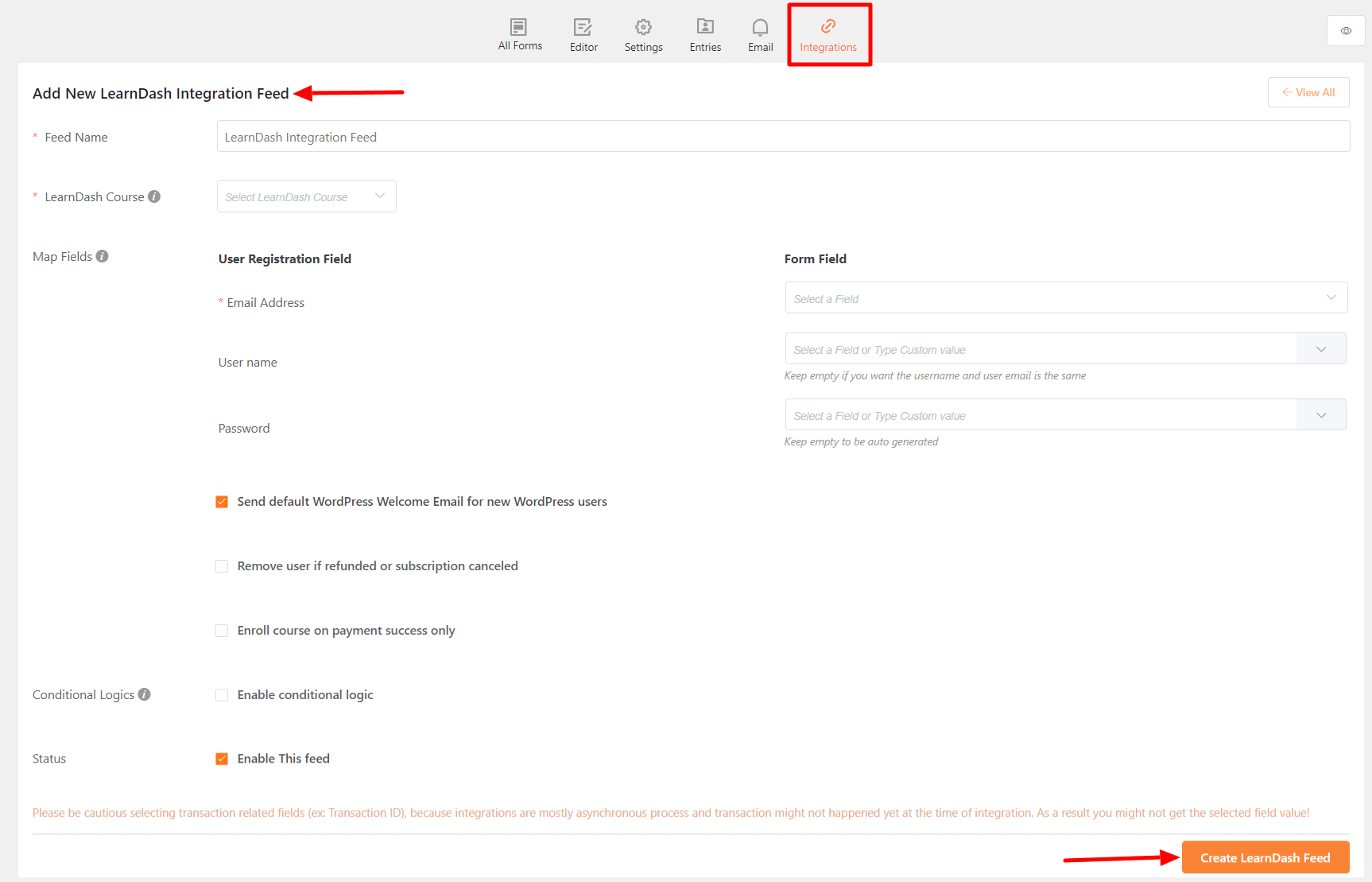 These are the simple steps to set up LearnDash in your form with Paymattic.