Managing user permission gives your user the ability to accomplish certain tasks with Paymattic.In Paymattic, by default, only Administrator has access to manage the forms. However, you can give access to manage the forms to other user roles.
To change the permission first go to Paymattic → Settings.
Go to the Permission option from the left sidebar.
Then, select additional roles that you want to give access to.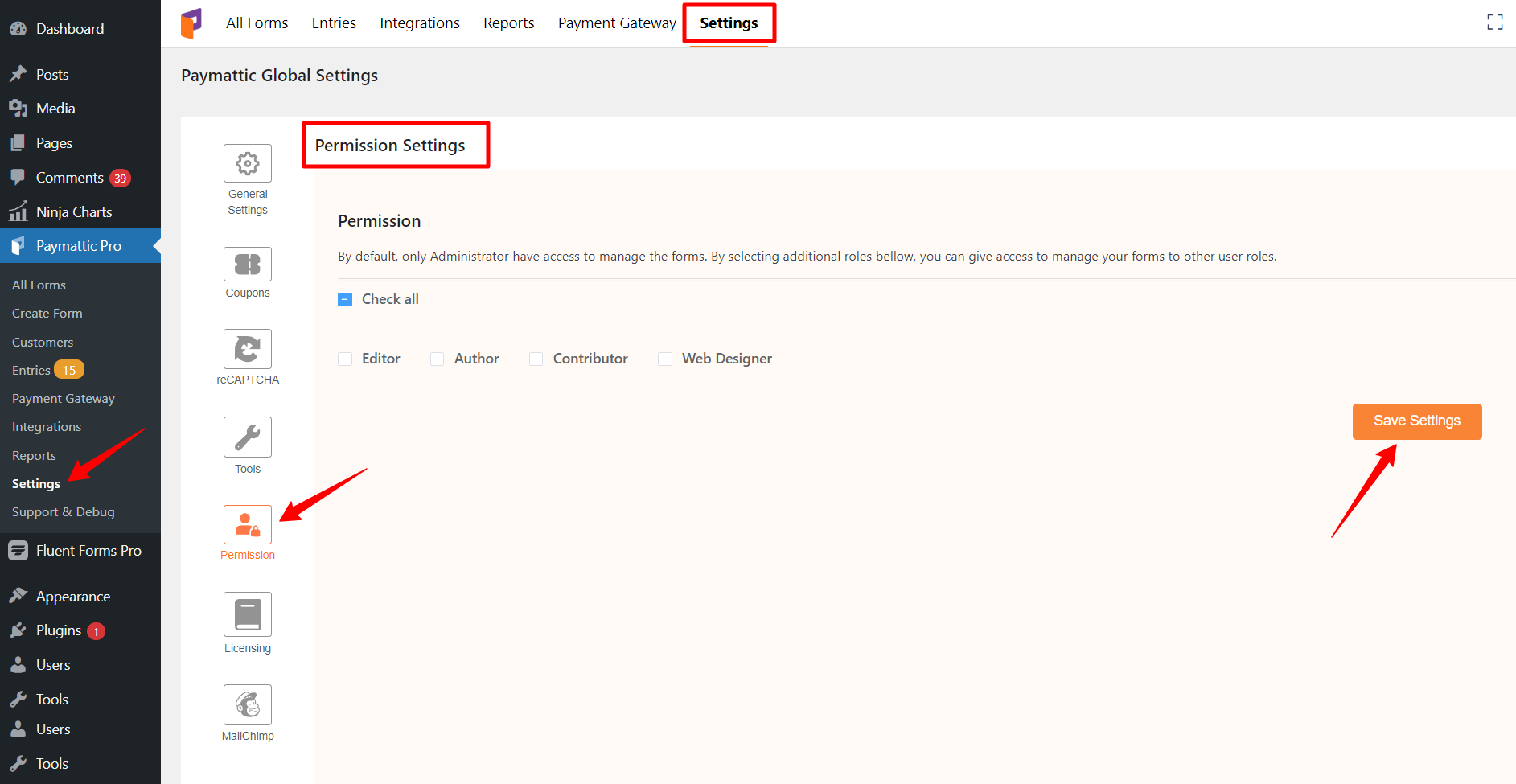 Finally, click on the Save Settings button to save the changes.
This is how you can change the user roles by following this simple guide in Paymattic!