You can set and use currencies in your payment gateway either locally or worldwide with Paymattic. To use the Currency Settings functionality, first, choose the form you wish to work on.
Then click on the Settings button below the form name to open the Form Settings page.

Navigate to the Currency tab from the left sidebar.
Under the Currency & Language Settings section on the Currency page, you will discover two options presented as a radio button. One choice is As Per Global Settings, which allows you to configure general settings for all the forms, while the other is Custom Settings. By default, the option As Per Global Settings is chosen.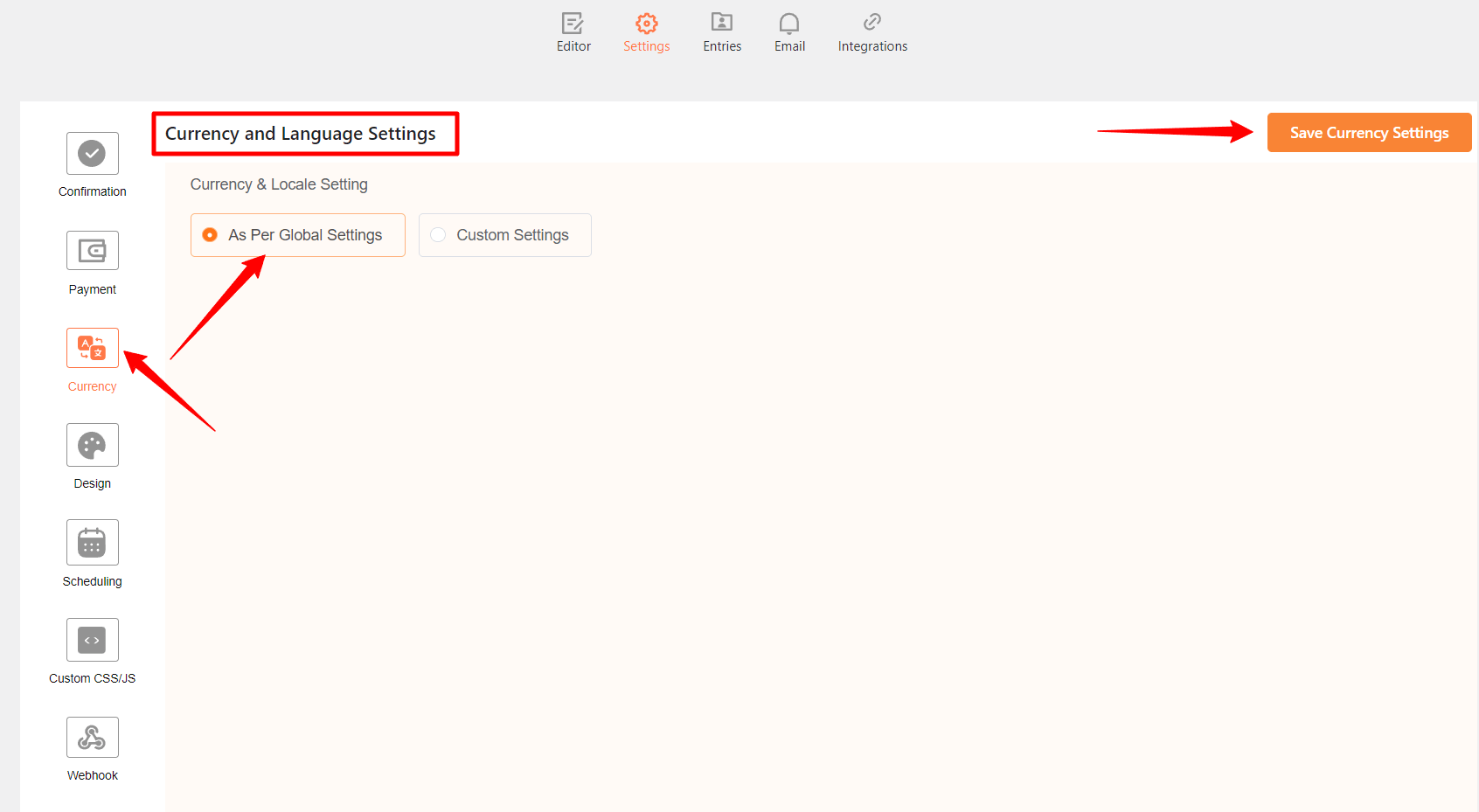 Select the Custom Settings option if you want to change the currencies and make it to the locale settings. You will find two configuration options when you select Custom Settings.
The first one is Currency, which is used to define the currency based on the location.
The next dropdown menu is Stripe Checkout Locale, which allows you to specify the location of your payment gateway. In the dropdown list, you can find a variety of locale options. You may also select the Auto-detect locale option from the dropdown menu to have the location selected for you automatically.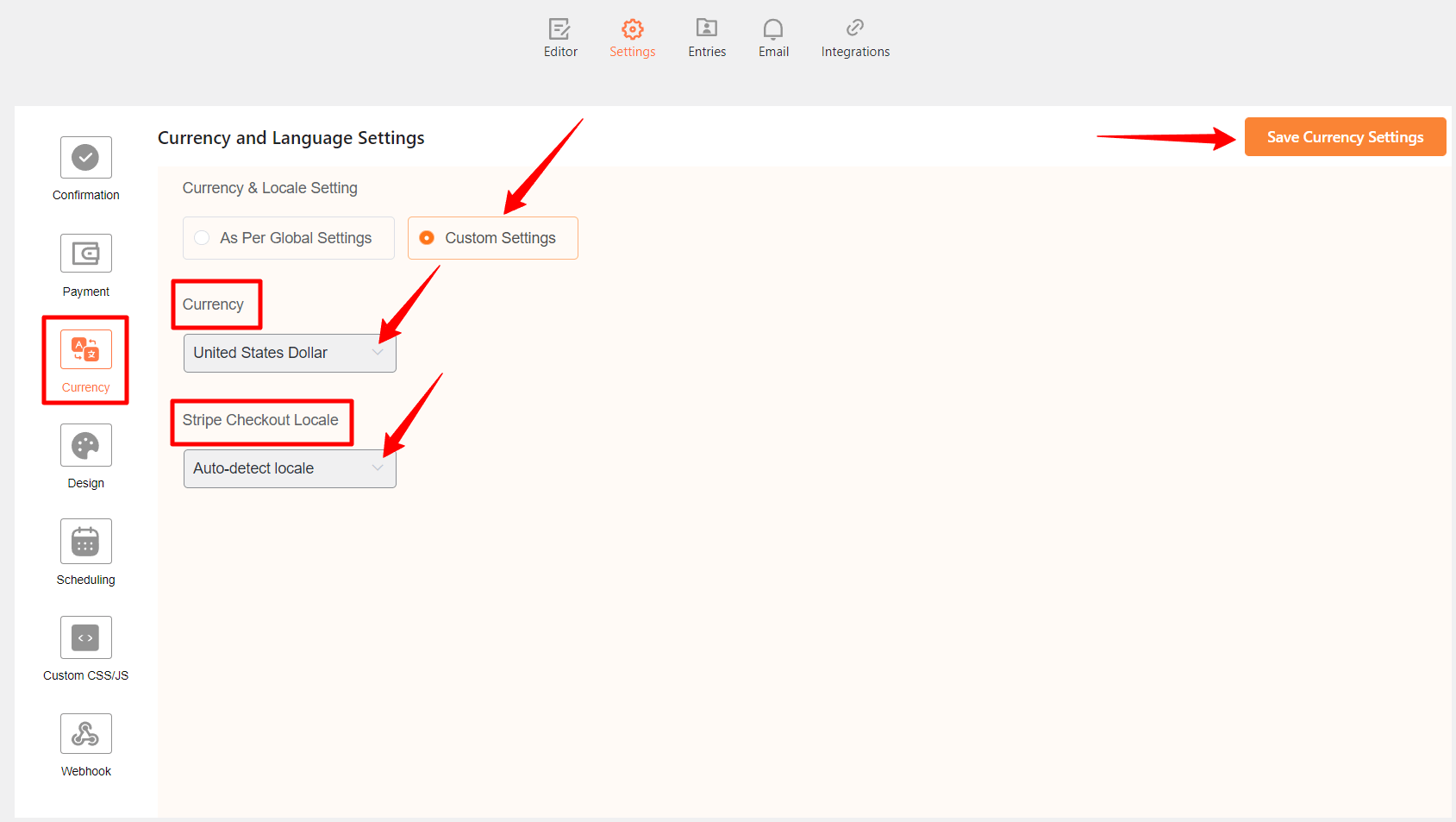 At last, click on the Save Currency Settings button to finalize the settings.