Paymattic introduces another impressive module to make the user registration process fast and simple. You can make forms that create user accounts in WordPress with the WP User Registration module. In this article, we will explain to you how you can create a user registration form with Paymattic.
Remember that, your user must be logged out or in incognito mode to successfully submit the user registration form.
First, go to the Paymattic (Pro) → Integrations from your WordPress admin dashboard & then Enable User Registration from Paymattic Modules.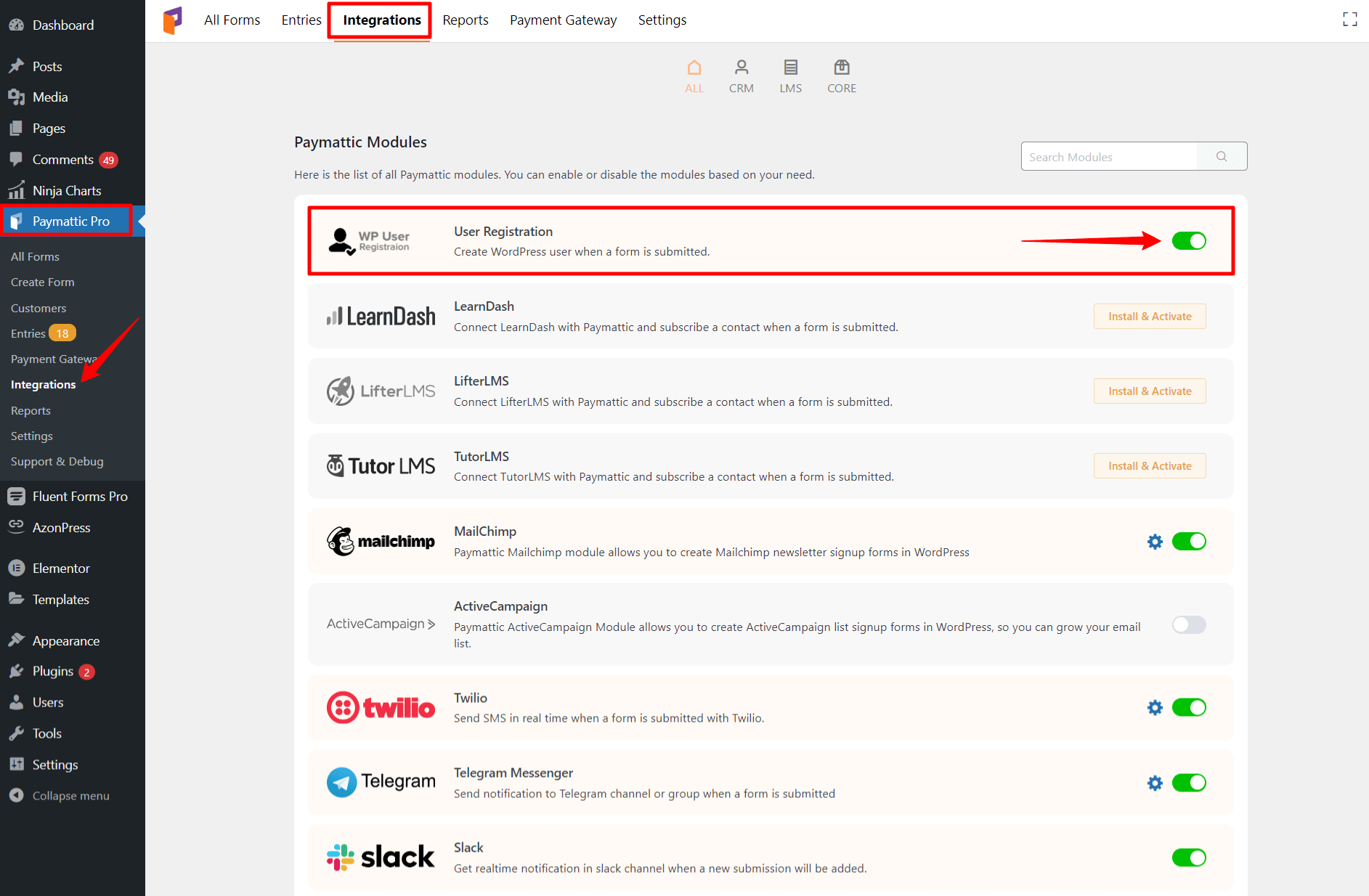 Now, create a form with the required field. It is recommended to create the form with the Name, Email Address, and Password fields. The Email Address field is essential for user registration. However, you can add as many fields as you want but it's better to keep it precise and short.
Next, go to Paymattic (Pro) → All Forms to view the list of all created forms.
Click on Edit right below the form that you have created for user registration.

Go to Integrations → Add New Integration from the top bar and Add User Registration Integration.

Now, Map your form fields with corresponding user registration fields.
Here, you can set permission for new users from the Default User Role section.
You can also create a user meta key and assign a user meta value if you want to pull any additional information about a new user.
Then, configure the checkboxes as per your need.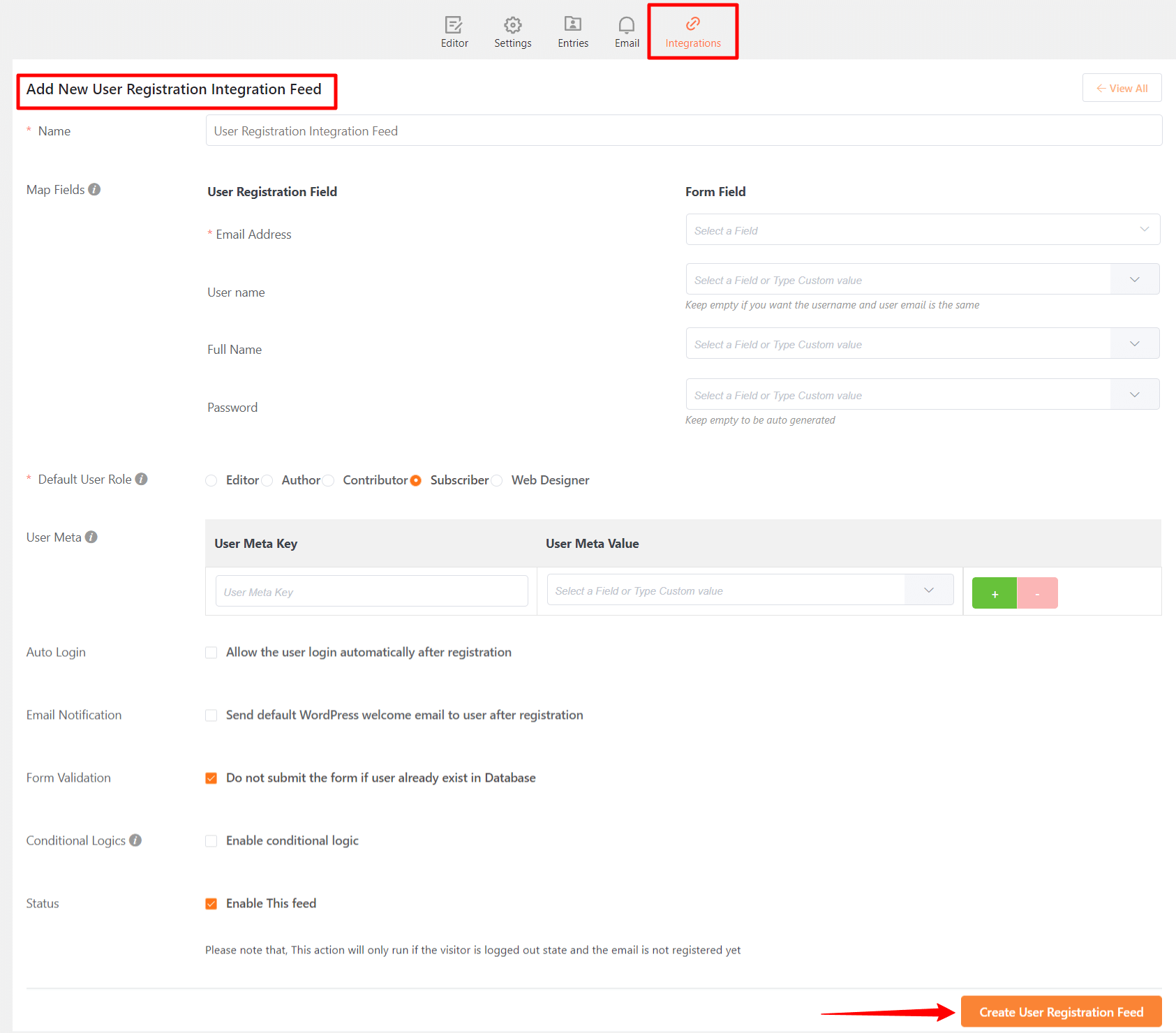 Finally, click on Create User Registration Feed button located at the bottom right corner.
After successful integration, a new WordPress user account will be created automatically when a user submits the data. To retrieve the submitted user information go to Users → All Users from your WordPress dashboard.