Paymattic comes with a wide range of Donation & Product Fields. You can create donation forms with Paymattic including multiple Payment Item options. Use the Payment Item field in Paymattic if you want your users to select a single item from a list of multiple items. Follow this step-by-step guide to know about Payment Item configuration in Paymattic.
To add a Payment Item, at first, you need to create a form. Let's take a look at how to create a payment form.
Add general fields as per your needs.
We suggest you keep the Name and Email field in the beginning.
Then, add Payment Item from the right-side panel of Form Editor.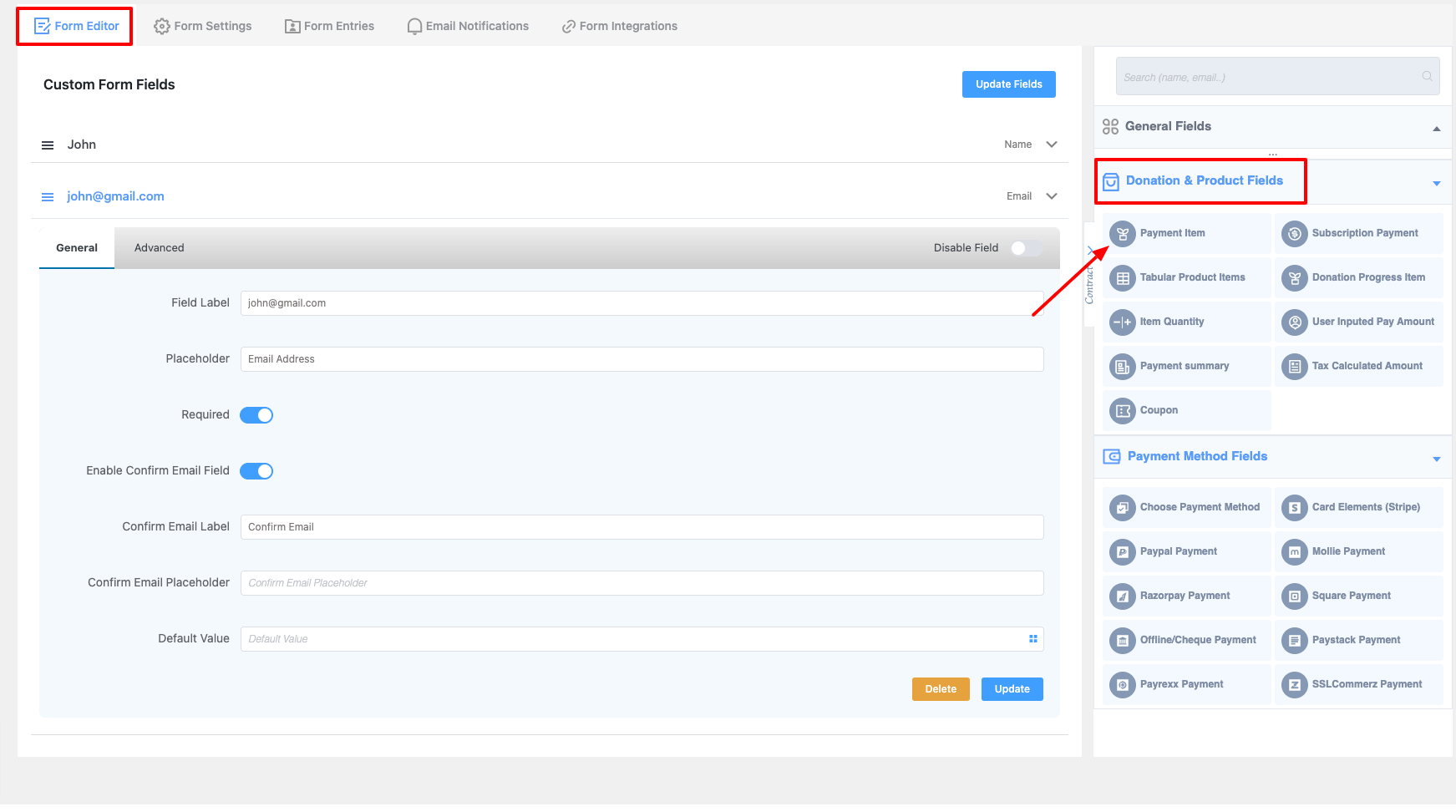 Now, you need to configure the field.
The following configuration options are available in the Payment Item field.
Field Label: If you want to add a custom label for the Payment Item field you can set a label here.
Required: Enable this option if you want your users to make the field mandatory.
Enable Image: If you want to include images of the items, turn this option on.
Payment Selection Option: You can add a single item or multiple items using this option.
Pricing Details: Create your list of items here and set the price for the items.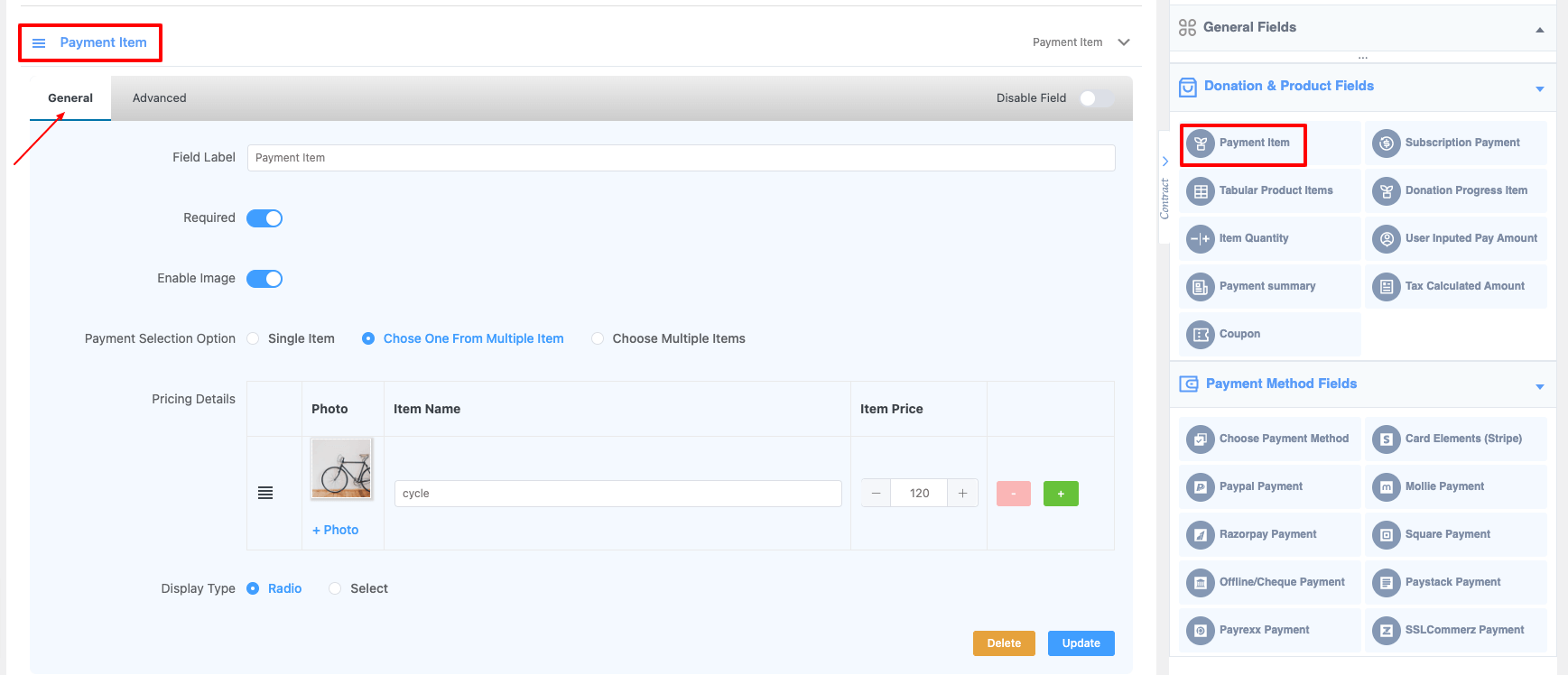 Display Type: This option lets you show your item list as a radio button or dropdown list.
Advanced: Here you can put a custom Admin Label and Add CSS Class to the field.
Admin Label: This label is used if the admin wants to see the field's label from the back-end.

Field Wrapper CSS Class: This is a field used for adding a CSS class for the field wrapper element.
Finally, click on the Update button to save the configuration.
Copy and paste the shortcode of the form on a specific page and you can preview your created form.